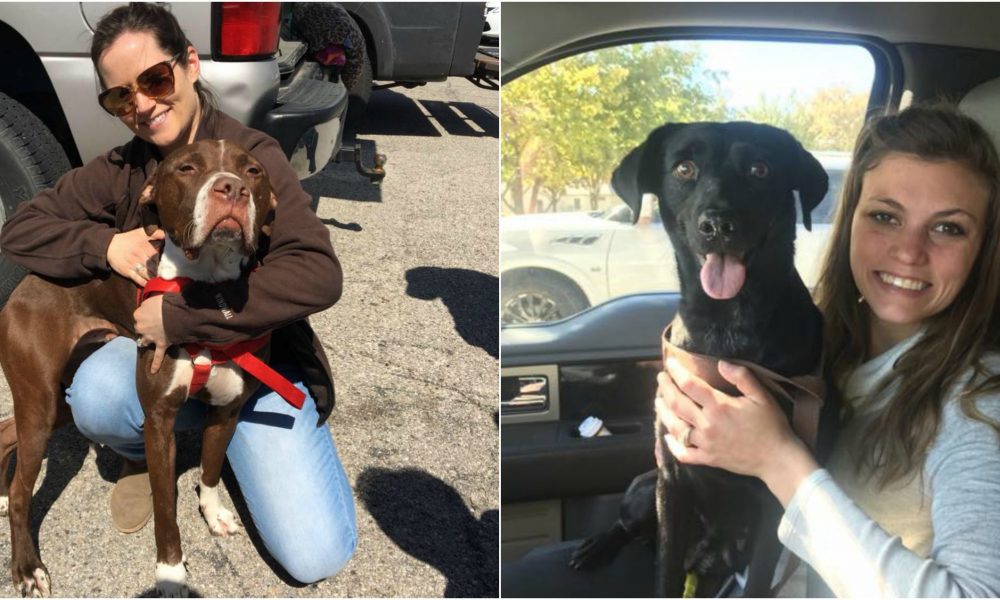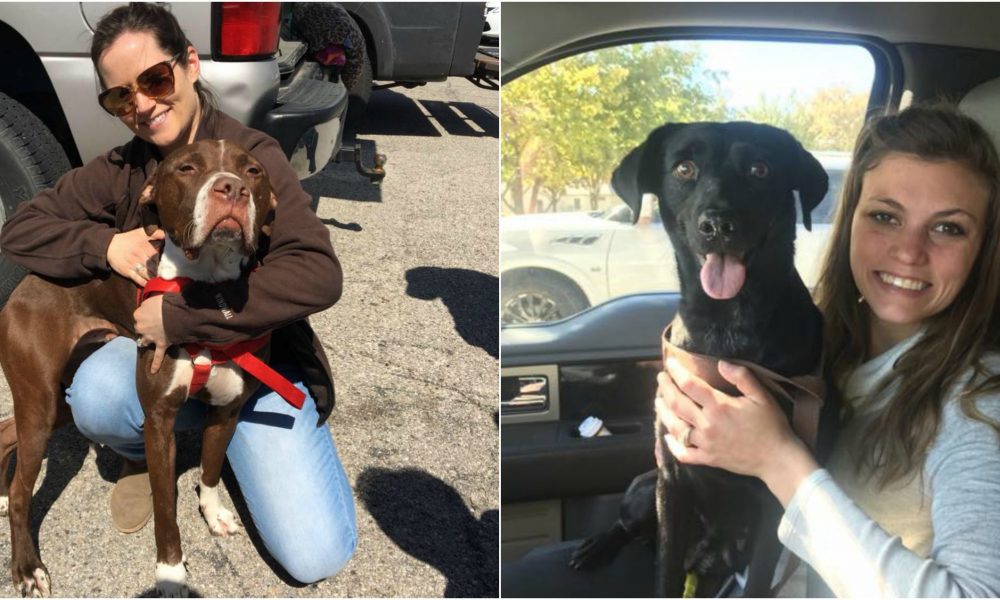 Today we'd like to introduce you to Brittany Kegley and Briana Sherrer.
Brittany and Briana, please share your story with us. How did you get to where you are today?
Briana: I had moved here in 2012 and had acquaintances in rescue organizations in Minnesota and wanted to continue fostering pets in Texas. That's when she realized there was not enough time or space for most shelter animals in Texas who are bursting at the seams with unwanted pets.
Minnesota doesn't have the same issues as we have locally with overpopulation and euthanasia rates at high-kill shelters, so there is great potential to transport a lot of dogs who wouldn't have the same chances here in Texas. When you have homes in Minnesota waiting with open arms for more pets, we decided to connect Texas to Minnesota to save more lives, focusing primarily on code red or medical need pets.
Brittany: In July 2015, while recovering from a surgery that required me to be home for a few weeks, I noticed a lot of social media posts asking for people to foster local rescue dogs from high-kill shelters. They needed two dogs to be held for two weeks until they could be transported to (MN and other northern states) where they would be adopted locally. Always having a soft spot for rescue dogs (at the time my husband and I currently had 2 resident dogs that were local rescues) we agreed to foster. Our very first fosters were for Briana. Over the course of the next 2.5 years, we've had over 100 foster dogs with lots of different rescue groups come into our home, helping save dogs of all shapes and breeds.
Each dog has their own, unique story and holds a special place in our hearts. In 2017, I decided I loved working with the out of state rescue as we can't keep the animals all in Texas. There is just way too many. Briana always had a very prompt transport and was well organized so when she reached out to me about helping her with a new resource partner I agreed. One day we were talking and she mentioned wanting to not just be a volunteer but have her own transport rescue called "Passport for Paws" so I said let's do it!!
Briana: When you have homes in Minnesota waiting with open arms for more pets, we decided to connect Texas to Minnesota to save more lives, focusing primarily on code red or medical need pets. Most traditional rescue groups that people know of will save a local shelter dog, place them locally in foster care until the dog is ultimately adopted out. With these MN rescues, dogs are saved and fostered locally (usually 2-3) weeks, until a transport is arranged and the dogs can be sent up to Minnesota where they will be adopted or fostered until then. It was then and out of that need where PFP was born.
What started out as a few dogs per month has exploded over the past 4-6 months. We now work independently with 6-8 different out-of-state rescues sending upwards of 70 dogs and cats per month. At our current pace, we are on-track to send nearly 800 at-risk shelter pets to Minnesota and Wisconsin in 2018 (Last year, we sent 551). It has grown at an even faster rate than we possibly could have imagined, and at times it can be a lot for both of us to handle, but we are very fortunate to have a large network and support system throughout to make it all possible.
Both: Our work is very special to us and we feel that this format is unique in that we can not only help save dogs or cats but reach a much higher volume than we would if we adopted them out locally. Our entire network of fosters and transporters, including ourselves, are completely volunteer-based, so being able to grow and create an organization of people who are so committed and willing to sacrifice so much for these dogs and cats makes us very proud of what we have created.
Has it been a smooth road?
As many people in the rescue community know, nothing is ever smooth. There will always be issues (big and small) and our ability to improvise and work through them is another reason why our organization is so special. In so many cases these dogs are saved from shelters only to become ill or they are already ill and need medical attention.
Medical cases are the most burdensome on rescues: financially, emotionally, and logistically. We've seen it all (sadly), but often times the dogs that need us the most are the most rewarding cases. All of the groups we work with, including P4P, are completely funded by and rely on donations, so raising funds for medical issues will always be a difficult thing to do.
There will always be hiccups along the way. Trying to find new fosters committed to helping animals in need is probably our number one struggle. The dogs will always outnumber the fosters so finding and keeping good fosters is ultimately what this organization (and all other rescues for that matter) is founded on. We constantly are looking for new volunteers and if you ask almost anyone who volunteers in this capacity, it's incredibly rewarding to know that you've made a direct impact on an animal's life.
Fostering saves lives, plain and simple. And at the end of the day, our operation is all about logistics; moving a lot of dogs or cats all throughout the DFW area on a single transport out of state for another chance. It requires a lot of planning and you're bound to have speed bumps. But at the end of the day, we measure our success in ultimately getting those animals to a loving forever home, and it's so worth it.
So let's switch gears a bit and go into the Passport for Paws story. Tell us more about the business.
Passport for Paws is a volunteer-based rescue committed to getting local Texas shelter pets to out-of-state rescue organizations where they will find their forever homes and alleviate the burden of euthanasia in Texas. We are different than most rescues here in Texas because we work with several out-of-state 501(c)3 rescues (primarily in Minnesota) that will ultimately receive these animals and place them in their adoption programs.
This means that instead of needing fosters until adoption (and having fosters take to adoption events) we have developed a large network of temporary fosters to care for these animals until they can be transported, usually every 2-4 weeks. Due to this unusual structure, we're able to save a significantly higher number of dogs and cats and send them to states that don't have the same overpopulation as we do.
Nearly every dog and cat that we save are from high-kill shelters where they are placed on a "Code Red" list, meaning at risk of euthanasia and typically not available for adoption and can only be saved through a "tag" placed by a non-profit rescue group.
These animals can be placed on Code Red for a multitude of reasons, including being sick, fearful, owner-surrendered, or simply because of time in the shelter which is out of space. We can say with great certainty, that without the work of our volunteers and rescue partners, many of these dogs and cats would not be alive today.
So, what's next? Any big plans?
We would ultimately like to continue to grow our network, educate the public about the importance of spay and neutering and continue building out of state partners. Our biggest goal would be to be able to alleviate some of the financial burdens from our rescue partners so that they are more likely to save our Texas animals by covering the cost of transport, covering more of the vetting etc.
Contact Info:

Image Credit:
Foster Courtney Duet, Foster Sonia Kirkpatrick, Dr. Kaitlin Agel, Samarpita Photography
Getting in touch: VoyageDallas is built on recommendations from the community; it's how we uncover hidden gems, so if you know someone who deserves recognition please let us know here.