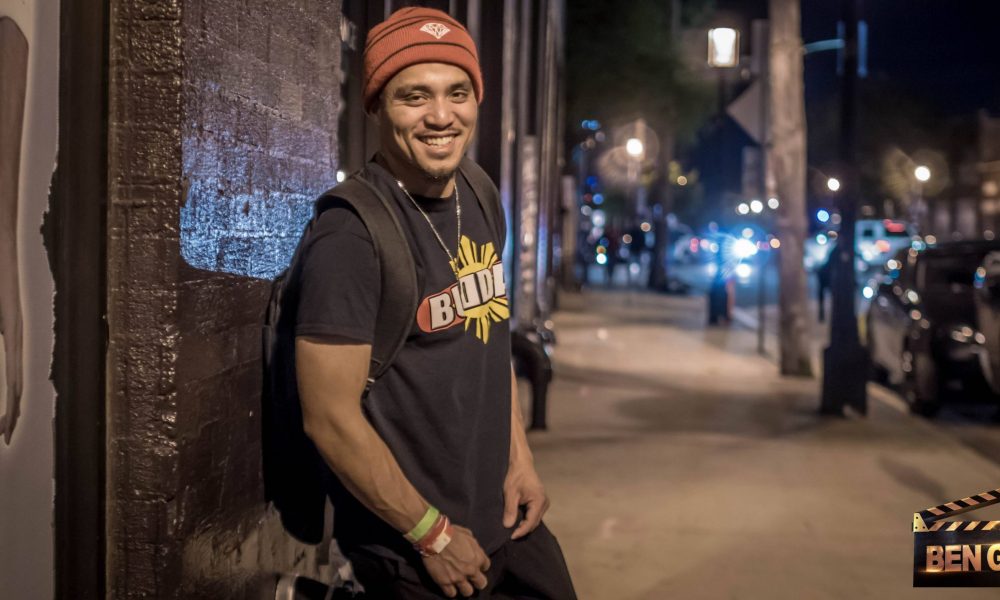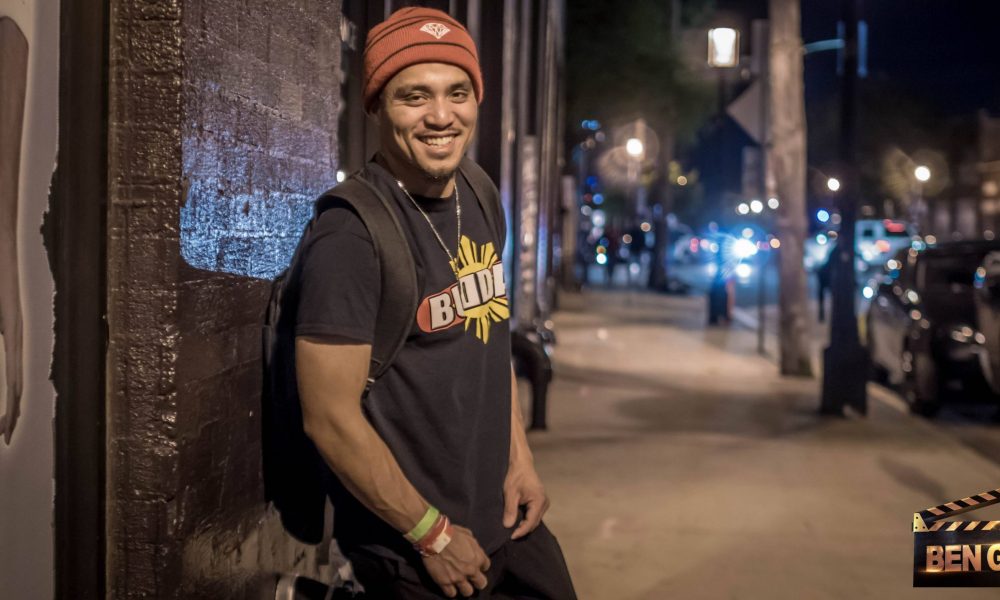 Today we'd like to introduce you to Budda Rudda.
Budda, before we jump into specific questions about your music, why don't you give us some details about you and your story.
I've always wrote a lot of "poem like" papers in school. Sometimes freestyled in the locker room in 7th & 8th grade football and wrote songs for group projects, had a knack for the writing so I stuck with that. An old church I use to go to, St. Ann's Catholic church in Burleson Texas, is really where it all started. My homeboy and I made an "attempt" at Christian rap, let's just say that first attempt didn't work due to him graduating high school then going to college way out town. But he told me to talk to his little brother, Geno, who was freestyling constantly. We talked at a church retreat and agreed a year from then we would perform at that same retreat. The following week I met up at his place with one of our other friends with his portable recording machine. We spent all day learning as we went, main vocals, doubles, and ad libs, wrote a song and recorded it together. It's funny because whenever we would record, we would have to LITERALLY yell into the mic to properly record otherwise you couldn't hear the vocals. For the next several weeks we wrote song after song after song for a tape we could at least pass out at shows.
Then, for the whole year we booked gigs, practiced our set, performed at other church's, and battled each other to keep our heads going. A couple of months prior to the anniversary, I showed up at a youth meeting for the retreat showing the youth leaders our song. I presented the song, via microphone through a portable radio because i had a CD and the only CD player they had was a portable radio. Yaaa. Afterwards I was told they would contact use for approval, fast forward a couple of months later, Geno and I are standing back stage at the retreat looking at each other thinking "I'm so damn glad I brought the instrumental on a USB just in case we get to perform" and at the same time "what the f*** man we're actually doing this?" And yes, we did, we f****** it up soooooo bad. When the music started, we didn't hear it, when we started rapping, we dropped at the wrong part. It was so bad I started nervous singing, yeah, it's real. Did i mention this was done in front of over 1,200 people? Realizing and NOT realizing it, it was one of my worst, yet, best experiences of my life. To get off that stage and EVERYBODY knows it didn't go well but still pat you on your back for an "E" for effort was humbly humiliating. The rest of the weekend was a complete downer, but about a week later one of Genos neighbors told him his uncle had started a label and needed people on it. After a few days one of the nephews said i could show up "just to watch". That's where we met Junk, formerly TCG/Geetaboy. Geno was working with a group and one of the other kids didn't show up so Junk offered the spot to me so I started writing.
For two years Geno and I worked exclusively with Junk, solo and collab projects and gave us pointers on how to record and how to find our own voice. After that we signed on to a local label started by Mike Cummings called 2nd Step Management, along w/ JCee another Burleson artist, Damien Paradise a Dallas artist, and Hailey Erin country singer from Joshua. I have had the honor to work with Ty Macklin (Multi-Platinum producer/songwriter: Erykah Badu-India. Arie – Sandra St. Victor – N'dambi – Noel Gourdin) and learn even more from a legend. But a lot of personal grown hadn't happen so most of my projects were running around with no real goal(s). I didn't think too much of it, why focus on 1 song when you can pump as much music out as possible? So, after two years with 2nd Step, I turned in my resignation letter and left. I continued to write and record at my place using knowledge and equipment I accumulated over the next couple of years working with other local artist but not focusing much on my own craft. While I wrote and recorded, I never pushed my music out hard enough and when guys that worked with me got all the shine, I got salty. One day one of my other boys looked at me and said, "Look bro, 100, you side kicking it. You have goals and a dream and you're too busy under someone else's wing. Go do you". I thought hard about what he said, soon like a sign, the people that said "this was their passion" soon started to drop off. No show on studio, lax work, unfinished projects, or life just gave them a swift kick in the balls. I subtly made my lane, I managed to release a mixtape along with another local artist during that time name Kardiak Arrest called "Welcome 2 the Row". When I split, I released a tape called "Working Cla$$" (2016).
Junk later helped shoot a video for a song Geno and I did for "Working Cla$$" and this is where I met my former manager. He propelled me further in my career, managing to get me a Feature with Kansas rapper/singer T-Rell, open up for Bizzy Bone in San Antonio at the Fitzgerald (FATAL ENT), and an appearance on 97.9 J-Kruz "Raising the Bar". Shortly afterwards we had a falling out (we are currently in good business standing), I left and released several more songs such as "Flipper" (2018), "8OH8" (2018), "25/8 Feat. 52 Savage" (2019), and "My Lane" (2019). I have also managed to open up for Big Tuck, Paul Wall, Lil 2Z, Peso Peso, Skinny from the 9, Caskey, Supreme Patty, and Brotha Lynch Hung thanks to Ian (Mr, Ticket) Wilson of Big Ticket Management and Stephen Rey and Shark Gang. Currently I am finalizing my tape I planned to release before the end of June this year 2020 with another on the way a few months afterwards.
Overall, has it been relatively smooth? If not, what were some of the struggles along the way?
Absolutely not, hahaha. The first and foremost problem with most artist is money. I'm a Journeyman Electrician by trade but it was more of a mental game along the way. My family immigrated to the states when I was 5. all talk of deportation from my friends and family growing up kept me cautious on what profession and people to choose. Plenty of opportunities to push and peddle were there but I never took that chance because of what my mother would think of me. I would be just like my abusive father. It all starts small then escalates to something destructive that I've seen my father do and I CHOSE not to follow that path. In the end I can only say it's my own fault for not doing or even acting a certain way in certain scenarios, but the best way I learned is to just go thru it.
Please tell us about your music.
I'm an artist, rapper, Filipino rapper specifically. I've been doing so for about a decade and I don't see myself quitting it anytime soon no matter what. My business has been picking up lately but I've been learning as I move along, a bad tactic I seem to follow. I believe I have set myself up for the next pillar in my career, I understand as well that I need to expand more of my fan base, but with this work ready to be released along with these hands, I have faith that it can happen. I've also wrote skits and have been working on my acting as much as I can. Still looking for an acting coach.
If you had to go back in time and start over, would you have done anything differently?
Other than knowing what I know now like copyrighting and trademark, nothing. Everything is a process, yeah, I do have times I think of that I wish I pushed this song first or, mannnn If I had X amount this can take off but I'll wait, etc…. If it happens it happens, fortune favors the bold.
Pricing:
Features: $100
Chorus: $150
Contact Info:
Image Credit:
Ben G Filmz
Suggest a story: VoyageDallas is built on recommendations from the community; it's how we uncover hidden gems, so if you or someone you know deserves recognition please let us know here.
Check out No Home Summer: A Documentary