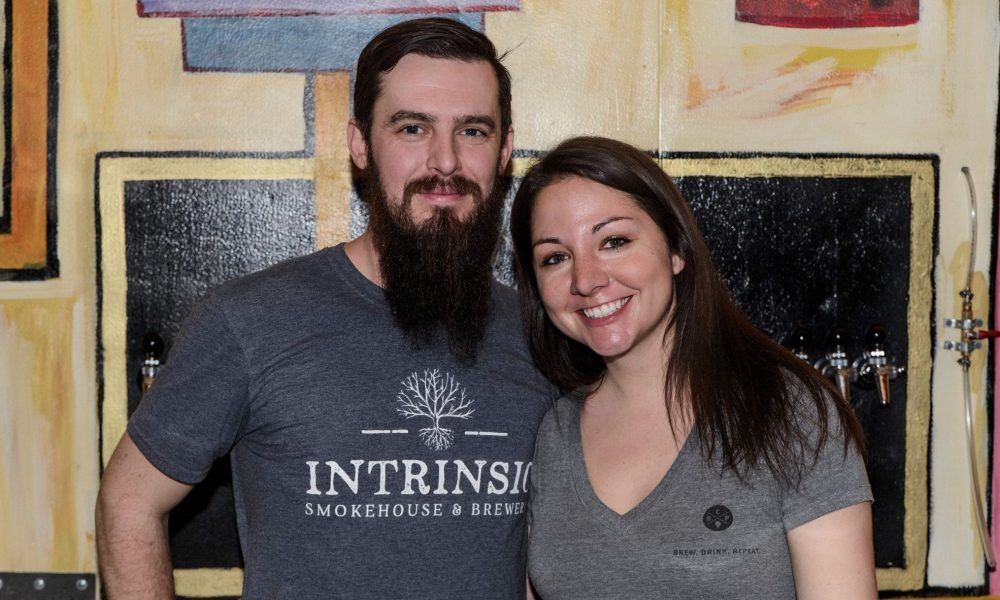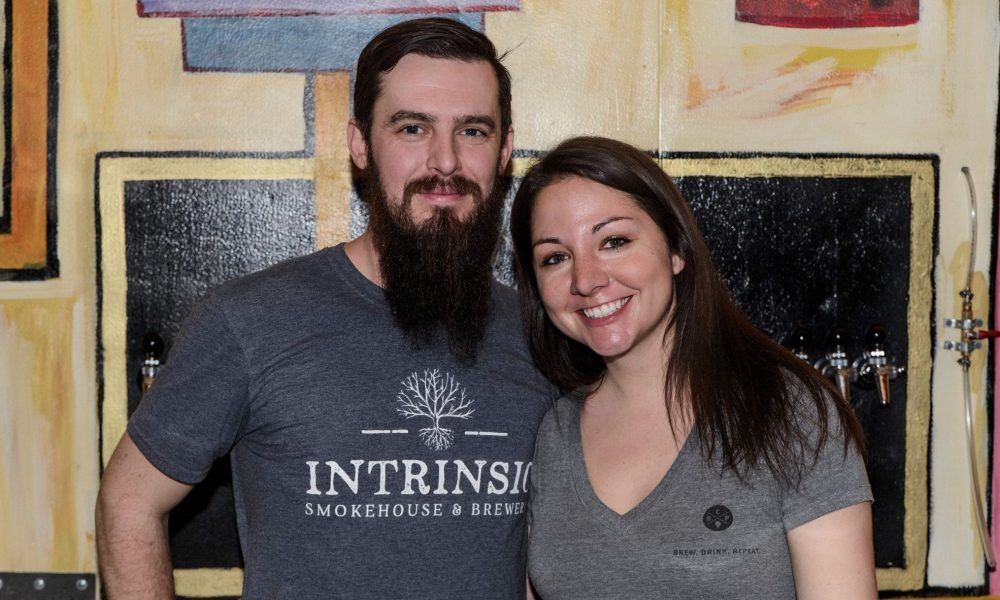 Today we'd like to introduce you to Cary Hodson.
Thanks for sharing your story with us Cary. So, let's start at the beginning and we can move on from there.
My wife and I met at SG high-school. We moved to Austin for school where Molly got a degree in education while I went for construction management. It was then that I realized that I was a craftsman. I began my career as a furniture maker eventually becoming master craftsman for David Sutherland with custom pieces being send all over the world. Molly started her career as a GISD teacher.
Meanwhile, long before any breweries opened in Dallas, I saw a friend post that he was home brewing. I went over to check it out and was immediately hooked. Thus began my appreciation for beer. I soon realized that although I loved making furniture, not everyone could afford a $15k dining table. I wanted to share my products with family, my friends, and everyday people. Brewing is a craft everyone can appreciate a $5 pint at a time.
On our second wedding anniversary, Molly and I decided to go to Fredericksburg. She drove and I wrote the first business plan for Intrinsic. I began developing recipes, making connections in the industry, and looking for help. I googled small business help and came across the SBDC which shares space with the chamber at Richland on walnut. My councilor Judith, asked the hard questions. She used every resource she could to help me refine my business plan and find funding.
Our funding came from:
1) Living off Molly's teaching salary and saving my income.
2) We developed a private placement memorandum to seek a small amount of private investors.
3) We ran a successful crowdfund campaign raising over $30k. Crowdfunds typically offer rewards or gifts for donations towards the idea. Our offered included a name on a barstool, handmade gifts, and an opportunity to have "Beer for Life." That got us interviewed on several local TV stations and many others across the nation. I was getting calls about it as far as California and New York. There was even an article in England's Daily Mail which read something like "Texas Man Offers Beer for Life." We leveraged those funds and our fine turned plan to get an SBA loan to purchase equipment. With help from my connections in the industry, I designed a brewing system and had it built overseas. It works wonderfully and they have made many more since then. I get emails weekly asking about it and am now paid commission by the manufacturer for doing so. I was able to share a shipping container with another brewery opening up in Houston to help reduce shipping costs.
As a homebrewer, I was making 4-8 batches a month. I judged and entered many competitions; giving and receiving feedback on the beers. One competition that we won was the "labor of love" festival held by DEBC. They ended up brewing 1000g batch of our honey basil hefe which got distributed all over dfw.
Then there were the legislative issues. I joined the Texas Craft Brewers guild and their legislative committee. I wanted to open a brewery in downtown Garland. After several unsuccessful bills didn't pass, I went back to the drawing board.
Judith asked, why Garland and how important is it for you to be there? We grew up here, went to school here, both our families are here, we own a home here, my sister is my neighbor, we want to be a positive influence on our community. This is where we have laid our roots. Thus the name "Intrinsic Brewing" meaning deeply ingrained and naturally belonging. Due to those failed bills and the strange laws about breweries and bar in various parts of Texas, we would have to find a way to incorporate food into the plan if we wanted to be in garland.
I met our first pitmaster at a guild meeting. He was catering bbq for the event. We became friends as I saw his passion for bbq was as strong as mine for beer. Beer and BBQ both have traditions that predate history in almost every culture of the world. It was a great fit and Intrinsically Texan. I ended up learning a lot about bbq and winning our bbq pit and an auction in ft. worth. We tested out the 6000lb smoker in our back yard for 9 months as we prepared a space for it.
I was introduced to Robert Smith by Ayako who was with the chamber at the time. He would become a great landlord and eventually sell the property to us. We built much of the space ourselves, including equipment, fixtures, and furniture. We had 3 sold out soft openings, each with their own menu and had grand opening party with a line out the door the day we opened. That remains to be our biggest sales day. This year we have won many awards for our food including DMAG top 10 and Central Tracks #2 brisket in North Texas. We have had several collaboration beers come out with notable breweries such as Lakewood and Cedar Creek and Nobel Rey.
We are involved in the community with spirit nights, monthly events, 5k fund raisers, feeding low income apt complexes with a partnership at square church, and a trunk or treat event for the children. I serve on the GDBA. Molly serves on the G Ed found. So how do we make out bbq?? We start with certified angus brisket, the highest quality pork ribs, and organic chicken. Our meats are smoked with 100% oak. We have no gas or electric heat. We cook all night for lunch and all day for dinner. If we run out at lunch, we have more bbq at 5 pm. In between we have a 2nd lunch menu including bbq inspired pizzas, wings, and our famous nachos.
So, what's next? Any big plans?
We started distribution this year and have been sold in over 100 bars and restaurants. Our plan is to continue to grow organically and within our means. We want to always be a place our customers feel welcome and employees feel appreciated.
Pricing:
Contact Info:
Getting in touch: VoyageDallas is built on recommendations from the community; it's how we uncover hidden gems, so if you know someone who deserves recognition please let us know here.