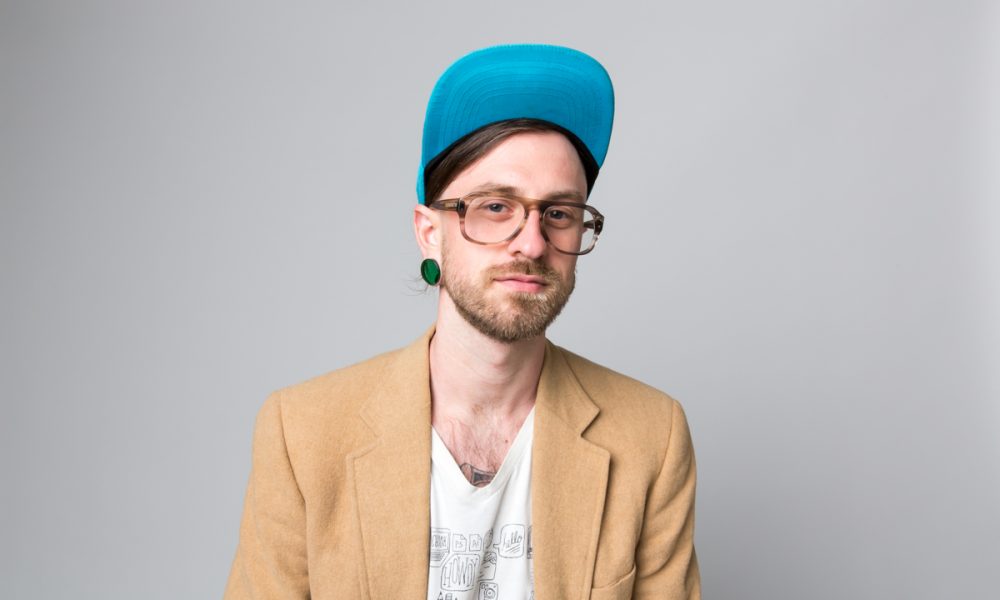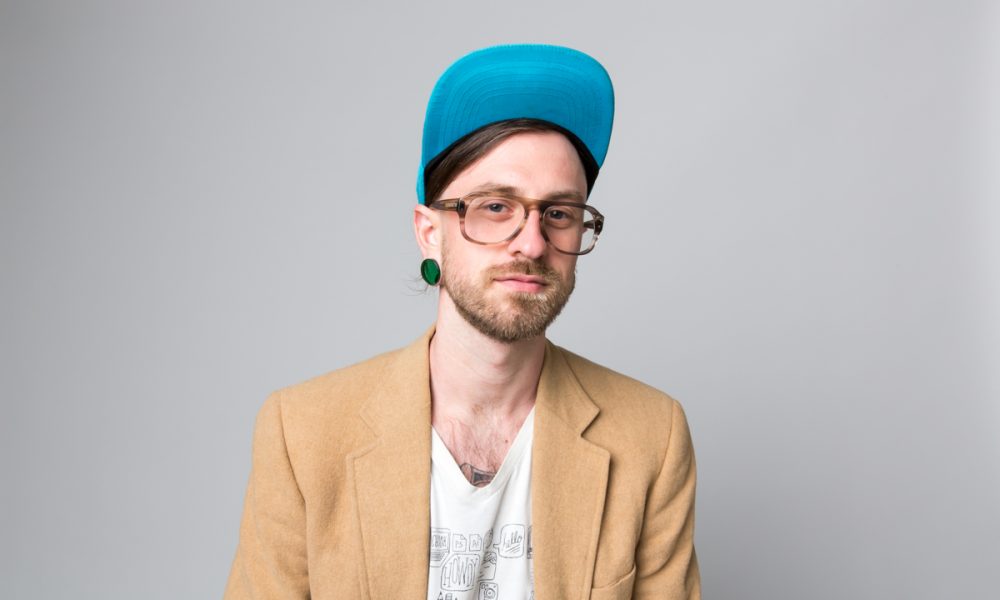 Today we'd like to introduce you to Casey Reid.
Casey, can you briefly walk us through your story – how you started and how you got to where you are today.
Since I can remember, music has been a major player in the fabric of my existence. I've reminisced about videos of beating on my grandmother's pots and pans with a stick while barely able to stand as my father stood by filming and saying, "you got your drumstick huh Casey? Yeah, I bet you're gonna be a drummer."
I've heard the stories of my mother's experiences while pregnant with me as she would have to step outside of church during worship because I would jump around so much in her womb. At three years old I was ready to start actually learning to play the drums and began pursuing that on my own. My father, recognizing my knack for music early on (he's also a musician) enrolled me, at the age of 5, in piano lessons where I spent something like 7 or 8 years being heavily trained in music theory and classical style music.
Meanwhile, I continued teaching myself drums (with the aid of about 6 months of lessons somewhere around age 6 or 7 I think), began learning the technical side of production (sound mixing, live production, etc.), and was able to put the things I learned into practice as I volunteered at church.
Being homeschooled until high school afforded me more temporal and mental capacity to pour into my passions during my elementary and middle school years. My father's persistence on only being allowed to play educational games on the computer kept me learning all the time and gave me a hunger for knowledge and learning that has yet to be quenched.
In junior high, I started teaching myself guitar. Originally I just wanted to learn bass guitar but my dad said he wouldn't buy me one unless I could prove by learning to play on a regular guitar first that it would be something I would actually stick with. I quickly got tired of just playing one note at a time, picked up a chord book, and started practicing.
I would spend probably 2-4 hours a night, something like 4-5 nights a week, for several years learning John Mayer and Dashboard Confessional songs; taking some of the new chords I was learning during this process, coupled with my knowledge of music theory, I began writing my own music during my junior year in high school.
After high school, I took drums lessons for a couple years, a little over a semester worth of guitar lessons, and a semester of vocal lessons. Taking the things I learned from these lessons and my understanding of learning, I continued to teach myself various instruments through my twenties while simultaneously refining my abilities to mix sound by working freelance with churches in the metroplex.
I cut my earliest demos in my closet with garage band (I made the switch from Windows to Mac circa 2004) and in my father's DIY recording studio. By the end of my senior year, I had written and recorded (very poorly) my first full-length album. It's never been released.
During my late teens and early twenties, I played a lot of open mic shows around the Dallas/Ft. Worth metroplex put together a MySpace music page and thought I was somehow going to "make it" in music. After a few months, I realized I had no idea what I was doing but loved making music and wanted to find a way to do it well and on my own terms. So I pretty much quit playing shows and focused on getting better at writing, playing, and producing.
I spent the better part of my twenties working my ass off to acquire the knowledge and experience to be a well-rounded producer. I'm still not as good as I'd like to be but I'm way closer than I've ever been and, over the past few years, have started producing and releasing my own music.
My first two releases, One Way Window EP (2011) and "Cold As December" (2013) were produced by other producers I worked with. In 2015 I got my own loft/studio space and began doing (mostly) everything myself. Since then I've put out two EP's – Princess EP (2015) and Coombs Landing (2017) – and my debut full-length album 490 Days (2017).
I currently live with my two dogs, Gnguyen and Sai, in my loft/studio (The Boiler Room) in Dallas, Texas where I produce my own music. I have a van – appropriately named Vaniel – that I'm in the process of doing an RV conversion on so I can begin touring as I start playing shows again.
We're always bombarded by how great it is to pursue your passion, etc – but we've spoken with enough people to know that it's not always easy. Overall, would you say things have been easy for you?
It most definitely has not been a smooth road, but I feel like that's usually the case with most things worth doing or that I have found a lot of fulfillment in. I feel like I tend to overthink a lot of things (including whether or not I overthink things…so I must), but I don't know that this is always a negative thing. Sometimes it can be crippling and keep me from taking action.
Other times it helps me to really figure out what I'm doing and what I want to be doing because I typically like to stick with decisions once I've made them. So if I make a decision to pursue something, unless something majorly convinces me to change course, I'm probably going to pursue that thing all out. Which is something I've tried to do with music my whole life.
I play a lot of instruments and it's been a struggle (albeit maybe an enjoyable one) to learn how to play them well; this is a constant struggle/growth. I'm terrible with managing my finances and so that constantly weighs on my mind and makes it hard sometimes to not worry about money; especially because I'm self-employed, so basically I'm perpetually unemployed, which means there's no guarantee of when I will make more money or where it will come from.
But I feel drawn to this path because the typical path of a 9-5 job, or a "regular job," have never really interested me. I would say that I feel like I'm quite a bit different than average people, especially where I live geographically, and so it's a struggle to stay true to myself because of the human desire to fit in. I sometimes question if I'm doing things all wrong but I just can't ignore what I feel on the inside.
We'd love to hear more about your business.
I'm a solo acoustic musician. I'm known for simple acoustics and dynamic melodies, for being polished, and for doing everything myself. I try to write songs that sound complete and full with just a single acoustic guitar and vocal but that are simple enough to be able to easily be arranged as a full-band song.
I've worked hard for years and years to acquire the knowledge, experience, and gear to be able to have my own recording studio where I self-produced my own records (as well as working with other select artists as a producer/engineer). I'm meticulous. I'm professional. I'm detail oriented. I'm motivated. I'm a dreamer. I'm loyal. I'm relentless. I'm passionate. And somehow all of these things come together in a mess of thoughts and emotions that I constantly have to bridle and direct.
What were you like growing up?
I was homeschooled growing up until I was in junior high. This allowed me freedom and flexibility in my scheduling because I was allowed to go outside and play more-or-less whenever I wanted to, so long as I got all my school work done each day. I loved to build things. I loved to take things apart (I'm a deconstructionist) to see figure out and understand how they are made and work.
I loved to dig and play in this massive sand pile we had in our backyard. I loved bike riding (still do). I loved music (still do) and spent a lot of time learning and practicing different instruments before I was even old enough to start schooling. I was only allowed to play educational computer games and so I learned a lot because of that. I loved puzzle/strategy games the most.
That stuff has carried over into my adult life because I love learning and to me, life is like a big puzzle that I'm constantly trying to solve. I'm the oldest of 5 kids to a self-employed father and a stay-at-home mom that grew up in the suburbs of Dallas. It was your typical southern suburban homeschooled Christian household.
Contact Info:

Image Credit:
Cal Quinn, Guy Rogers III, Kelly Sparks, Jay Simon, Shelby Cook
Getting in touch: VoyageDallas is built on recommendations from the community; it's how we uncover hidden gems, so if you know someone who deserves recognition please let us know here.