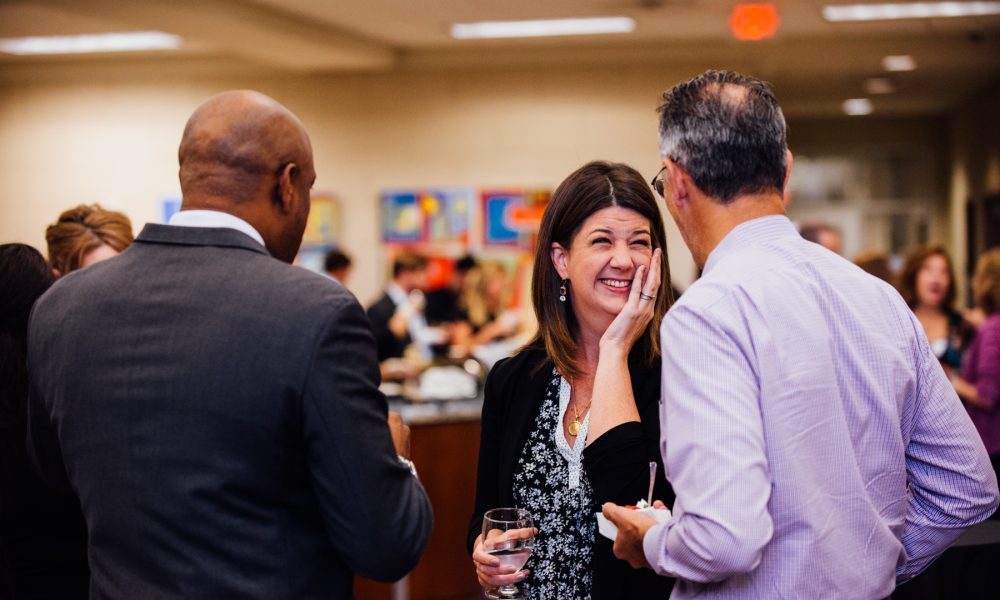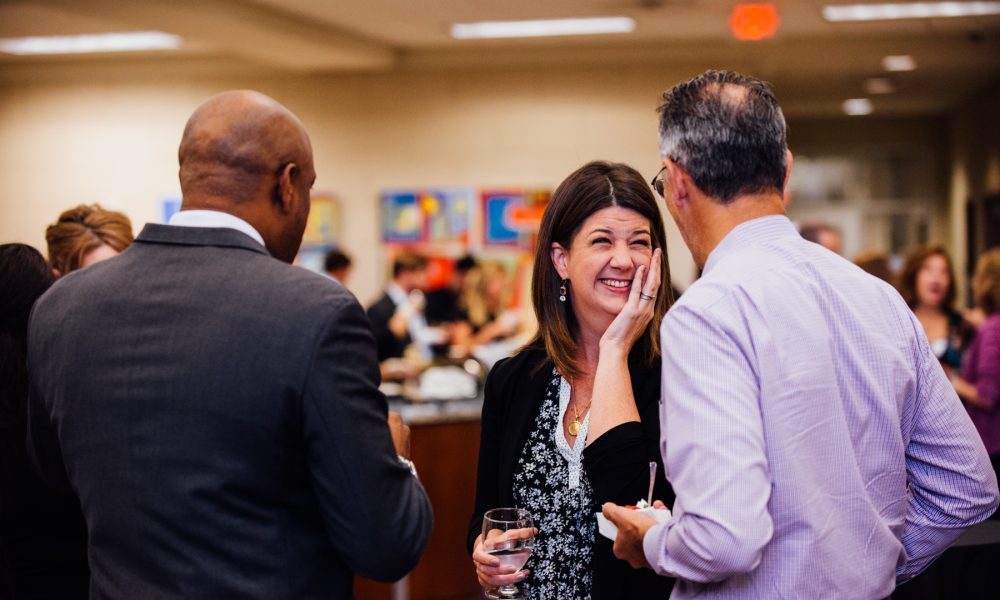 Today we'd like to introduce you to Heather Reynolds.
Thanks for sharing your story with us Heather. So, let's start at the beginning and we can move on from there.
I graduated from TCU with my Bachelor's in Social Work, and immediately enrolled at UTA to work on my Master's. I was ready to change the world, and soon found myself as an intern at Catholic Charities Fort Worth, an agency I had already heard so much about.
My career goal at that time was actually to be a therapist. But after about six months of providing therapy, I quickly realized that God had not blessed me with the gift of patience. And a therapist without patience is like a fish without water.
But I loved the organization I was a part of and was devastated to – every week – see how the numbers on our waiting list for services continued to climb. These were people who needed help now, yet they were told they couldn't be seen for eight weeks. I was frustrated, and went to our development office to tell them about this problem. Overwhelmed by the needs of all 25 programs, my request for more fundraising efforts was met with a roll of the eyes.
So, I asked our development office how I could help. I was given a big book that had all the foundations in town listed in it. I was told to look through it and write some grant requests. So, as a counseling intern, I started flipping through the book. The first foundation I came to with any sizable assets was the Amon Carter Foundation. I called the gentleman who runs the foundation. And, after several conversations and a grant request, they gave us $25,000 for two years so we could hire an additional part-time therapist. I couldn't believe it! And I spent the next several months bothering the development team to hire me so I could do more of this! Whereas before I couldn't imagine being anything but a therapist, I was starting to see how broad the social work world was, and the many opportunities available to me. Suddenly, the thing I wanted to do most was share Catholic Charities with everyone I could and invite them to get involved with our work.
The board of directors borrowed against the agency's minimal reserves at the time. Our development director hired me with a salary of $28,000 and the caveat that if I didn't raise double my salary within the first 6 months, my time with Catholic Charities would come to an end. Six months later, our development team held our first big fundraising event. With just 200 people in attendance, we raised $310,000. I was so inspired by those who gave so generously, but if I am honest with you, my major feeling was that of relief! I wasn't going to be fired from my first real job! I spent the next four years coordinating fundraising work, volunteer work, and marketing work on social justice issues, and helping with program development throughout the agency.
I was promoted to be Associate Executive Director January 1st, 2005. Twenty-three days after I started in this new role, my mentor and boss passed away.
The Board of Directors named me the interim Executive Director as they began a nationwide search for a successor and I applied for the position myself. In June 2005, the board hired me as the 4th President/CEO of Catholic Charities Fort Worth. I was 25.
Has it been a smooth road?
With the board's support backing up my own confidence, I jumped in, full of anticipation and ideas. But that didn't change the fact that I was a young woman with no experience or community respect. I can guarantee you that you have NEVER met anyone more ready to turn 30 than me! I remember thinking…I can finally respond when people say…what are you—20?? with—no, I am in my 30s!
I learned that I had to dig deeper than simply the opinion of those around me in order to tap into the inspiration and direction I needed to be successful. I needed to take a look inside myself and really think where Catholic Charities Fort Worth needed to be.
One of the things I learned very early on—mainly out of pure desperation to survive—is that I needed to surround myself with others who know much, much more than I do. I am constantly amazed at how many leaders are threatened by not being the smartest or most skilled in the room. I think of myself as the most skilled at bringing the smartest and most skilled people in the room! It is not very often that I am in the room where I am not learning from others. It takes a team.
Poverty became truly personal to me when my husband and I adopted our daughter Olive from Taiwan. Hours after we met Olive, we had the opportunity to spend time with her birthmother, a 16-year-old girl. During the months between Olive's birth and our trip to Taiwan, Olive's birthmother had been studying English so she could tell us her hopes and dreams for her daughter. I sat shaking as she shared the life that she knew she couldn't provide for her daughter, but felt that my husband and I could. In this 16-year-old's poverty, I became a mom. And while I will be forever grateful she made the choice she did and that Olive is my daughter, I will never quit working to end poverty as long as I have breath in me. Because I believe poverty should not stand in between a mom's dreams for her child and her ability to make them come true.
The greatest challenge ahead for CCFW is our ambitious goal of ending poverty in our community. Because of the complexity of poverty, this goal cannot be achieved in a short amount of time, or for a low cost per family, or without a significant engagement by the individuals and families involved.
In most cases, CCFW clients who are struggling with poverty face complex, multifaceted and interrelated challenges. Fortunately, CCFW offers a wide scope of services, which positions us to offer a more holistic approach to supporting clients to overcome poverty. By using that to our advantage, we have the ability to offer sustained support over a longer period of time by integrating multiple services to meet the individualized needs of each family member.
We believe this holds the potential to transform lives in a lasting and permanent way. For this reason, we are engaging private funders with an interest in long-term solutions, piloting two new approaches in research partnership with the University of Notre Dame Lab for Economic Opportunities (LEO), and leveraging the breadth of services offered by CCFW and other partner agencies.
So let's switch gears a bit and go into the Catholic Charities Fort Worth story. Tell us more about the business.
Catholic Charities Fort Worth (CCFW) is an enterprising nonprofit with a belief that ending poverty is possible. Our diverse services, poverty solutions, and income-generating social enterprises help tens of thousands in our 28-county diocese each year, most of whom are the working poor, some of whom are even Catholic. We strategically challenge the way poverty is addressed nationwide by scrupulously testing our own case management methods through research partnerships, exporting our known-solutions to other nonprofits, and serving as a resource for what works on Capitol Hill. We invite you to come and check out our nonprofit 2.0 approach.
We're like a mini think tank hub in Fort Worth, Texas. We put our own money where our mouth is. We are determined to partner clients with our supercharged case managers, who are committed to walk with them for the long-haul, until they are out of poverty (even though this often takes 3-5 years). We're rooted in tradition, but we're modern We're aiming big, but we're nimble like an entrepreneurial startup. We have an in-house research and innovation department so we can experiment to find what works and what doesn't. We believe in holistic solutions that recognize the human dignity of each individual, and we structure our services to emphasize self-worth. We have a risk-taking young female CEO and our team consists of corporate veterans, former CEOs, and raw talent.
We break our work down into three key differentiators.
Create:
• We are an innovative pathfinder willing to take risks to test and find real solutions for those we serve.
• From poverty solution programs to research projects and social enterprise endeavors, we do whatever it takes to break the cycle of poverty.
Eradicate:
• We provide holistic and comprehensive services to move our clients completely out of poverty.
• We truly believe ending poverty is possible and no problem is too big to tackle.
Transform:
• We're an active part of the national conversation on poverty.
• We use the work we're doing to share our best practices, export solutions, and advocate for legislative change both locally and nationally.
How do you think the industry will change over the next decade?
Our entire industry needs to become impact-driven, not output-driven, and the work we do is driving it that direction. It is no longer acceptable to be a handout model, we need to be doing things to innovate and change the futures permanently for our clients. We cannot count the number of beds filled at a homeless shelter as success, we count how many people have moved into sustainable jobs, with solid support systems and savings in place over the long haul.
People are looking for their charities to do more, as they should, and we need to be looking at funders as investors rather than grant-makers. Nonprofits are expected to behave as for-profits in terms of efficacy and talent, and we're leaning into that. We are seeing more and more funders who want to be investors in tackling big social problems, rather than just giving money out to nonprofits.
Take for example, when I go to Starbucks, I pay money and receive the coffee I bought. But in the nonprofit world, the payer is different from the person who receives the services. This poses an inherent conflict. Since the person who receives the services is not the person who pays for them, there can be a disconnect as non-profits work to please two "masters." We have learned to be discerning; our first priority is our consumer, and the payee is the second. We have even turned away funders because they wouldn't have allowed us to be client-centered. This is a difficult transition for our industry, but it needs to happen and we can already feel the ground starting to shake!
Contact Info:
Address: Catholic Charities Fort Worth Main Campus
249 West Thornhill Drive,
Fort Worth, TX 76115
Website: catholiccharitiesfortworth.org
Phone: 817.534.0814
Email: info@catholiccharitiesfortworth.org

Image Credit:
Nathanael Gassett
Getting in touch: VoyageDallas is built on recommendations from the community; it's how we uncover hidden gems, so if you know someone who deserves recognition please let us know here.