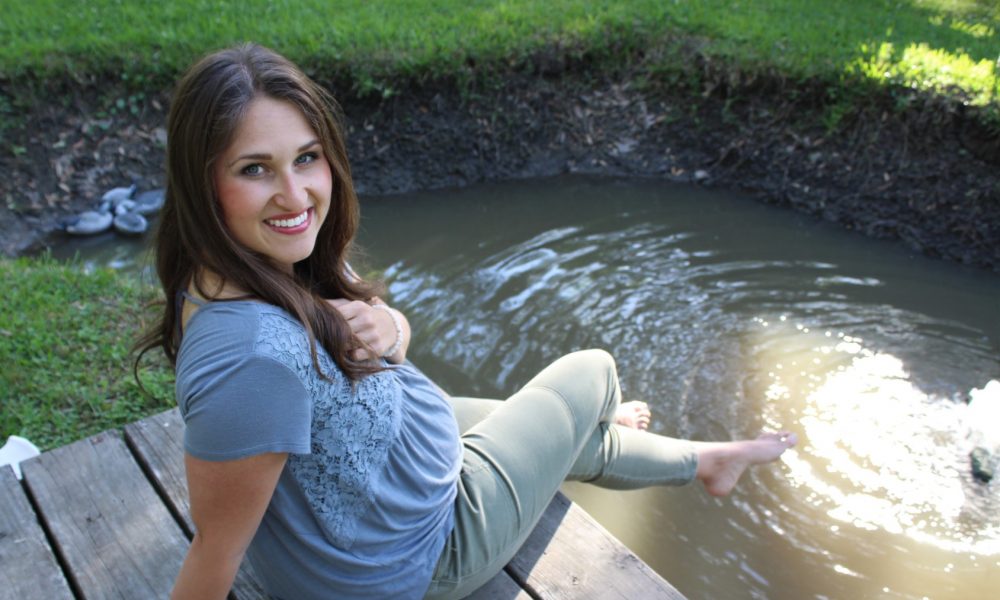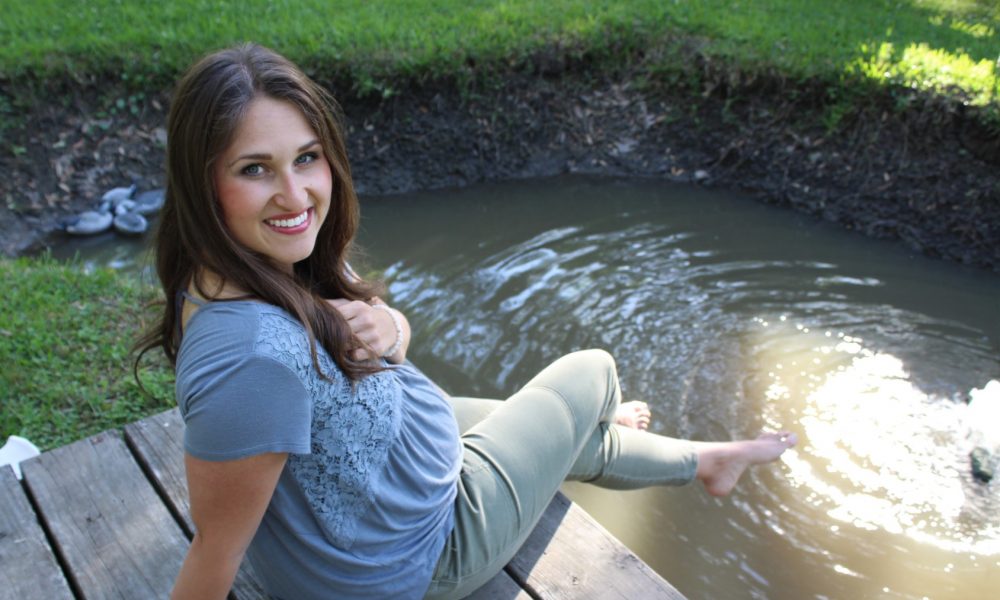 Today we'd like to introduce you to Chelsea Harkins.
Chelsea, let's start with your story. We'd love to hear how you got started and how the journey has been so far.
My story began with the birth of my first son. I was already a physical therapist at this point with some training in pelvic floor work but not currently working in the field. We had an amazing home birth experience. It was a long labor, but it all made sense of why when he came out at a hefty 9 pounds, 8 oz. As a PT, I had this false complex that impairment or pelvic floor dysfunction wouldn't happen to me. I was soon proven very wrong, as I suffered for six months with chronic pelvic pain and a laundry list of pelvic floor issues. The physical debility was tough, but the emotional havoc it wreaked was even worse. The message that I saw on my Instagram feed was how amazing my body is for having birthed a baby and that motherhood is so lovely.
But, I felt so broken and as if my body had betrayed me. It was mind-boggling to me that I had so much training as a doctor of physical therapy, yet I was still in the dark about the reality of postpartum. I just wondered how many moms have no medical training and feel the same or even worse especially since many postpartum issues are not widely talked about? I eventually went through pelvic PT myself which was a game-changer for getting my pelvic function back and feeling more like myself. But, I faced many challenges getting to treatments as the clinic scheduling was sporadic and not very friendly to newborn nap times or breastfeeding schedules. I also had to find childcare for the random appointment slots given to me.
As I began brainstorming how I could most effectively help moms postpartum, I knew I had to make it easy for them to get treatment, provide personal accompaniment, and address the whole person as a woman goes through so many orthopedic changes in pregnancy and then in postpartum as she adjusts to all these new functional activities of breastfeeding, changing diapers, losing sleep, and caring for a newborn. It's more than just the pelvic floor when it comes to rehab after birth. This whole experience of going through postpartum put fire in my belly and conviction on my heart that moms deserve so much better. While we sacrifice A LOT in motherhood, we don't have to sacrifice our pelvic floor function.
So, as a fruit of prayer and with the steadfast support and daily coaching from my amazing husband, I launched Dallas Pelvic Health in the summer of 2019. In order to care for moms the way I believe is best and most effective, I created a mobile cash-pay practice treating moms in the comfort of their own home. I absolutely love treating moms in their homes, but as my practice grew, I was faced with the need to serve moms more effectively and respect the needs of my own body as my husband and I grow our family. This brought about an amazing opportunity to become a part of The Nest Addison which is a collaborative space for all things prenatal/post partum. I plan to continue concierge visits on a limited basis once I recover from childbirth with our second baby, but I am so excited to work alongside some fellow brilliant ladies passionate about serving moms. The whole business has been a bold, creative effort thus far and with the current crisis in the world, I have had the opportunity to lean into that creativity even more as I've recently launched telehealth virtual treatments, online courses, and a more intentional social media presence.
Has it been a smooth road?
If starting a business were smooth, I think everyone would just jump the gun and do it! I'm sure like many business owners. I faced the fear of wondering if my venture would pan out. It was truly a discernment between opportunity or anointing. There are always opportunities, but which one am I called to? It was trust in the Lord and leaning into this anointing that gave me the courage to go for it. I created it based on what I would have liked to receive postpartum, but I wondered if I was the only one or if my niche was too small. Pelvic PT is also relatively new and many birth providers are still not aware of what pelvic PT can do for prenatal/postpartum moms. There is still a lot of work to be done educating women and birth providers on what is normal after birth because so many have been told to laugh at the leaks and if they have pelvic pain… well, welcome to motherhood.
Also, a big tenet of PT practice especially early on and when entering a specialty is mentorship. I knew that my practice model was going to mean me running the ship solo, so I had to be creative with how I got and continue to get mentorship because I definitely don't know all there is to know about pelvic physical therapy. Thankfully, there are a lot of amazing resources accessible remotely including an international pelvic journal club I participate in, Facebook groups for pelvic PTs, podcasts, and online pelvic PT mentorship with experienced PTs. Also, the current struggle is related to the pandemic. I have had to be creative with how I continue to connect with and accompany patients in their healing journey, especially because pelvic PT is not merely transactional, but it is a relationship. I have women who are counting on me to help them heal so that they can meet the demands of motherhood…especially now that most moms are full time "momming."
So let's switch gears a bit and go into the Dallas Pelvic Health story. Tell us more about your practice.
Dallas Pelvic Health is a pelvic PT practice. I am a doctor of physical therapy specializing in pelvic health. I treat prenatal and postpartum moms at The Nest in Addison, and I provide holistic, personalized treatments to help moms meet the physical demands of motherhood and anything else they want to do whether thats barre class, yoga, running, walking, or a sport. I take pride in my treatment cornerstone of "Restoring homeostasis of God's design." I truly believe and can testify to the fact that birth is the pinnacle of female physiology and women are truly designed for this task and are also brilliantly designed to heal and restore completely afterward.
I also love the accompaniment aspect of my business in that I am not a far-removed provider that's only available through a portal 8-5 M-F, but my patients have access to email/FB/IG and my personal phone to contact me with questions and let me know how they are doing throughout their plan of care and beyond. I believe healing requires accompaniment and because I'm not a huge institution, I have the freedom to communicate with my patients in a way that's personal and effective.
How do you think the industry will change over the next decade?
I honestly don't think physical therapy as a whole will be the same after this current global crisis. PTs have to be creative to remain relevant. We have to connect with our patients and continue to accompany them through their rehab even if we can't be physically present with them. This means virtual treatments, expansion of licensure to outside the state of residence, universally higher standards of care, and solidifying PT identity in the healthcare paradigm. I think the cash pay model will continue to grow with the current healthcare system constantly asking PTs to do more with less. Patients will feel that pinch of not getting as personalized/quality care and great PTs will be spread far too thin resulting in burn out and less effective treatments.
So, the times ahead are exciting and there is still a lot of space to occupy and fill with creativity in regards to physical therapy. I had a professor once say, "You will be a good PT just from graduating from this program, but if in five years you are practicing the same way you are today, you will be a bad PT." I couldn't agree more. The anatomy and physiology may be age-old but the applications to meet functional demands, fitness trends, human movement evolution, aging, technology evolution, and relevant human needs will require constant innovation and an attitude of lifelong learning met with humility to let old theories/modes of PT practice go if they prove no longer relevant or effective.
Pricing:
$200 For evaluations and treatments
$100 Virtual treatments and evaluations.
Contact Info:

Image Credit:
Brenna Kettle
Suggest a story: VoyageDallas is built on recommendations from the community; it's how we uncover hidden gems, so if you or someone you know deserves recognition please let us know here.