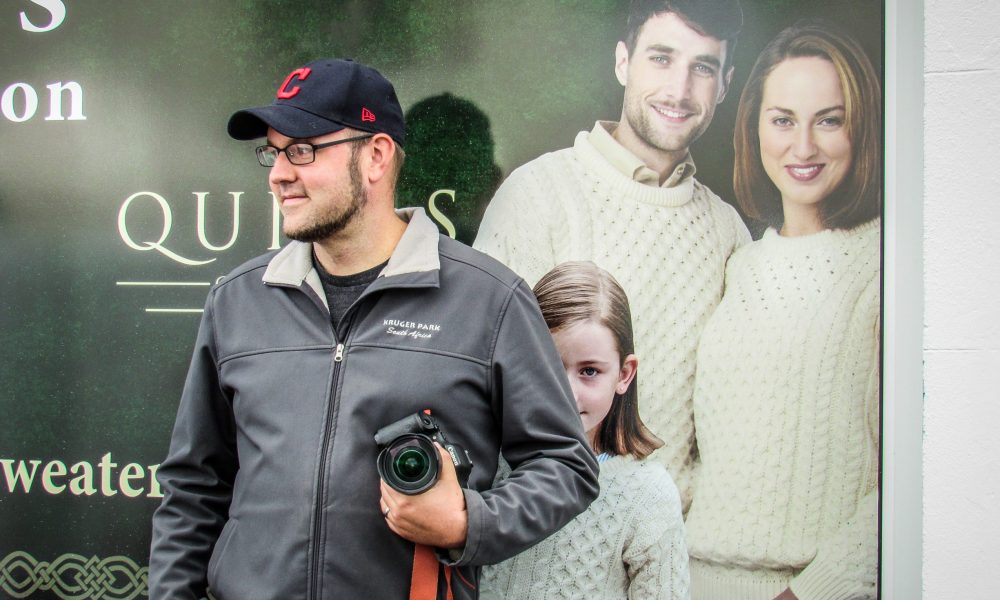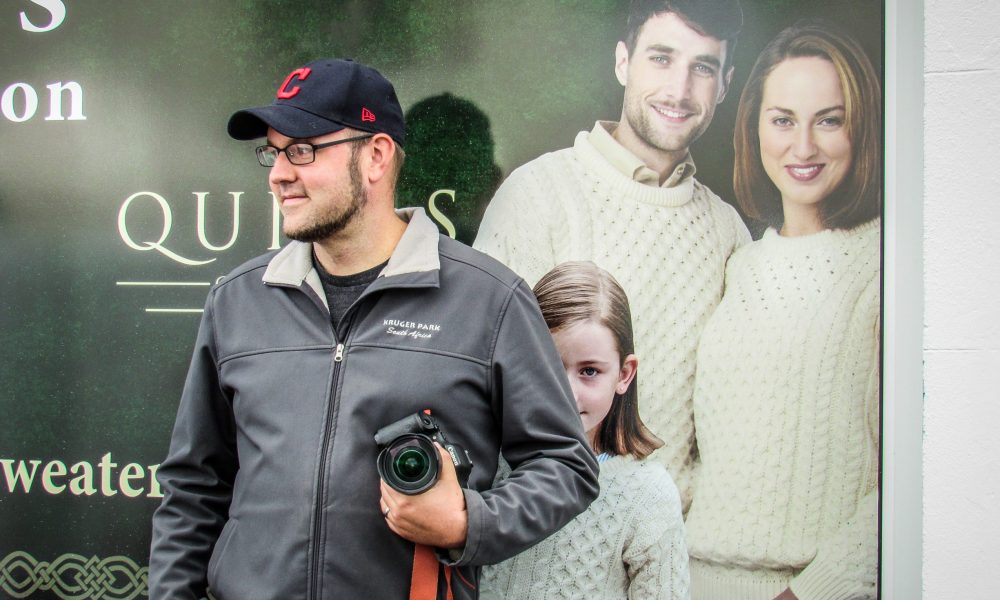 Today we'd like to introduce you to Chris Ireland.
Every artist has a unique story. Can you briefly walk us through yours?
I grew up in the suburbs of Cleveland, OH during the 80s. I didn't have any connection to any kind of art scene, or any kind of "scene" in general. Back then, I thought it would be cool to grow up and direct MTV videos. As a shy and introspective child, learning how to draw was a pretty easy way to get attention in grade school. I was really good at drawing Nintendo characters, Ninja Turtles, and then on to football players and professional wrestlers.
People back then used to talk to me like my skill in art was some God-given talent, which I guess I believed at the time but now know that isn't true. I just practiced more at it. And I followed people who showed me how to do it. Early on my brother Micheal was the biggest influence. I watched him and followed him pretty closely as a kid. He taught me how to overlay basic shapes to draw cartoon characters, and later to more realistically define human figures in drawing.
When I was bullied at school for being fat or too quiet, he would give me a hug and put a pencil in my hand. My first camera was a Kodak Instamatic, a hand-me-down from him, which I used to document the going on of the neighborhood. Which admittedly wasn't much except the occasional backyard wrestling match or home movie recreation of "Star Wars."
As a teenager, my parents enrolled me in an after-school art class, run by Dorothy Geissert. She taught me how to paint and gave me endless encouragement. Most of my work then was paintings copied from photos from old National Geographic issues, but it was enough to keep me on the creative path through high school. In high school, my art teachers Ken Kary and Ray Lillback were big mentors in supporting me to apply to college.
I somehow convinced my parents to send me to art school, at the Cleveland Institute of Art. I was working a night job at the university library where I befriended the A/V tech person, Donna Rogers, who through our many talks helped convince me to switch my major from graphic design to photography. I was fortunate enough to study under great professors like Barry Underwood, Nancy McEntee, and Mary Jo Toles.
At this point, I could go on just naming names forever, but it is truly the people that you come across your journey that help shape you. I am not sure my story is unique; I have just been smart enough to keep my ears open and listen to those I've met on the way. I don't think I could have dreamed accomplishing what I have done in the last ten or so years without their support.
A list like this also has to include my wife Jen, who encouraged me to move to the west coast and apply to graduate school. I got my MFA at Washington State University in 2007. Soon after, I moved to the Fort Worth area in 2009, when I took a professor position teaching art at Tarleton State University. I am just happy to carry on the tradition of inspiring others on their path.
Please tell us about your art.
My current research is based on representations of family and personal experience. I am interested in vernacular photography, snapshots, vacation photos, family albums, and the many ways we create personal archives. In my family, I have kind of taken over as "family historian" since my mother passed away. I had scanned over 4000 photos from my own family archives before I started to collect old photographs elsewhere from flea markets and thrift stores.
As I continued to sort and apply digital labels to these photos, I also made inventories of other visual cues, such as pictures of my dad standing in the frame by himself, pictures of 1970/80's motel rooms and rest stops on vacation, and other common occurrences, such as my mom's camera flash reflecting in the background. I began to make grids, and larger scale works based on these images. I have also been photographing my family for several years, on and off, and have recently started to exhibit those images in a series called "Ordinary Time."
While these images come from my own personal family archives/experience, I believe the cataloging of certain events and family touchstones can reveal something universal beyond particular historical, social, and economic circumstances. I want to the undo the objectification of the family album and take it out of the forgotten, immobile, and mortified state of typical family imagery and turn it into something fluid and dynamic. Follow me on Instagram; I like to take pictures of my cats too.
Choosing a creative or artistic path comes with many financial challenges. Any advice for those struggling to focus on their artwork due to financial concerns?
Find a way to just stay busy. It is so hard these days to make anything at all. Time, money, emotional support, space, are just some of the major factors that would cause anyone to abandon their creative ambitions.
I respect any creative mind who can find a way to make it work in spite of all of the challenges. Be flexible, don't be too set in your ways about how your creative ideas can flourish. Shoot a movie on your iPhone. If you can't afford an iPhone, then collect whatever materials you can. Try to pay attention to the ways in which the things that you didn't think of as creative acts are actually perfect examples of creativity.
If you would rather spend your afternoons organizing your book collection by color, then do that with everything you own and photograph it. If you can't afford to do that because you have to get up at 5 am to work at Starbucks (as I did for many years) then find ways to be productive on your walk to work, or while at work. Just don't get yourself fired… I mean, unless it is really worth it.
How or where can people see your work? How can people support your work?
My series "Ordinary Time" is part of an exhibition that is touring throughout Texas this year called "Inherited Moments" "Inherited Moments" is a two-person exhibition with my friend and collaborator H. Jennings Sheffield.
That exhibition was just on display at Lakeview Gallery at Tarrant County College – Northwest Campus this last February and will be on display at Terminal 136 Gallery in San Antonio this September (during Fotoseptiembre) and then in Houston at the College of the Mainland Art Gallery in October.
My work is also often on display at 500x Gallery in Dallas, for which I am a member artist.
Contact Info:
Getting in touch: VoyageDallas is built on recommendations from the community; it's how we uncover hidden gems, so if you know someone who deserves recognition please let us know here.