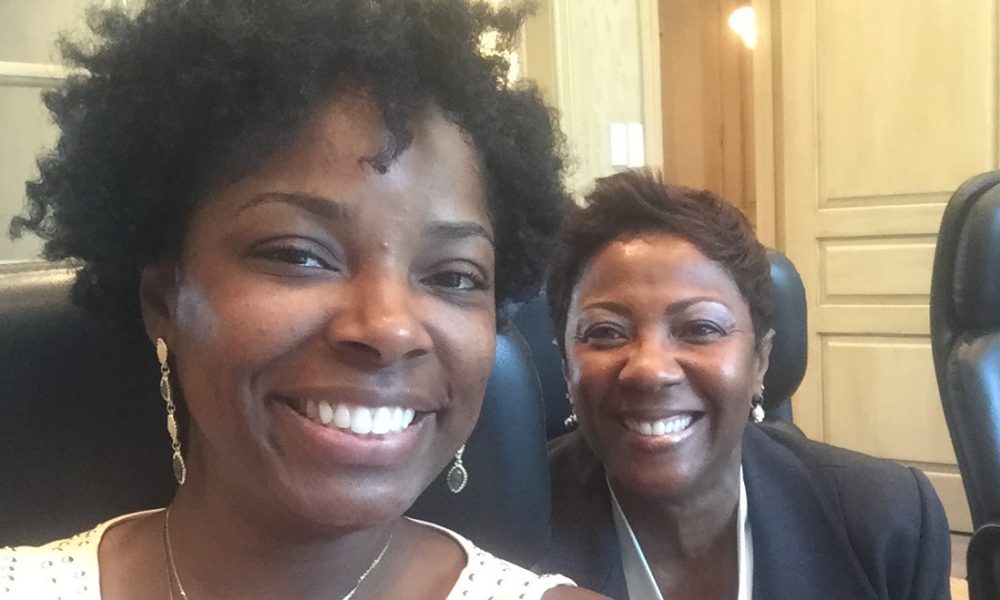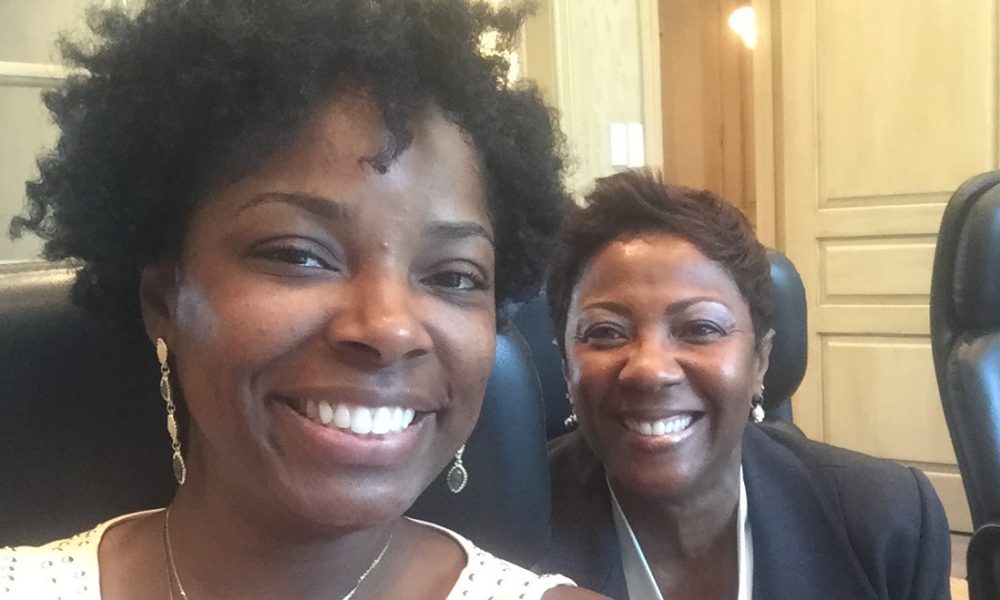 Today we'd like to introduce you to Christie K. Moore and Shelia R. Hollaway.
When Christie was 9 years old, she was present when her great-grandmother passed and had the fortunate misfortune to watch her being embalmed at the funeral home. After seeing the beautiful presentation at the funeral and cemetery, Christie was told the people responsible were called morticians and since March 11, 1988, she knew she wanted to be an integral part of the funeral service industry. After receiving her Bachelor of Science in Molecular Biology and Master of Science in Endocrinology, she moved back to Dallas and begin her path as a funeral service practitioner. Christie has managed a thriving funeral home, consulted for service firms across the country, served as a professor at The Dallas Institute of Funeral Service, written several articles for consumers and industry professionals and received awards for her hard work in the funeral service industry. Christie serves as CEO of Mansfield Funeral Home, licensed funeral director/embalmer, a licensed pre-need counselor as well as a certified crematory operator.
Shelia is a former student at the Dallas Institute of Funeral Service. She graduated in 2012 with an Associate of Applied Science Degree in Funeral Service.
Shelia completed her apprenticeship program under the leadership of Allen G. Madison, owner of Evergreen Memorial Funeral Home, Dallas TX. She went on to become a hired license embalmer for three years.
She is a native of Little Rock, AR. She began her journey here in the Dallas-Ft. Worth area in 1987 as an entrepreneur and license cosmetologist. Shelia has been an owner of three beauty salons since 1989.
Shelia's passion for the funeral industry began in 2008 when the loss of her father allowed her the privilege to go behind the screens to care for a deceased person for the first time. One year later Shelia's son, LaMar D. Davis, committed suicide and she found herself on the grief side of the funeral industry struggling to find good customer service. Dallas Institute of Funeral Service taught Shelia how to share talents on the technical side of the funeral service industry. Life experiences has allowed Shelia to help others "who are grieving the loss of a love one" through warmth, care and compassion.
Shelia currently serves as the COO of Mansfield Funeral Home and head embalmer.
She is dedicated to making sure all families that come through Mansfield Funeral Home's doors leave with a sense of peace. Shelia also has a crematory operator certificate and serves the community as a licensed pre-need counselor.
In 2014, Christie and Shelia decided to embark on the journey of ownership utilizing their strengths to serve the D/FW metroplex. Mansfield Funeral Home was acquired by Christie K. Moore and Shelia R. Hollaway in August 2016 and the firm has confidently served the D/FW metroplex thereafter.
Has it been a smooth road?
The road of ownership and a new partnership over the past year has had its challenges but with a focused understanding of their motto – "Serving In The Spirit of Excellence" – Christie and Shelia have successfully navigated through each scenario. Maintaining a level mindset and keeping the focus on serving families makes the difference with each decision Christie and Shelia makes regarding the company.
We'd love to hear more about your business.
At Mansfield Funeral Home, we serve families in the Spirit of Excellence. We provide hands-on service that meets the families at their need – emotionally, financially and spiritually. We offer payment assistance, on-site Pre-Need counseling, free cremation services to families who choose to donate their loved ones to science, catering options for any funeral or memorial service, international shipping concierge service and our Prayer & Meditation Garden is the only space in D/FW equipped for full services and events. We are also the only funeral home, in the country, that is 100% solar-powered.
Is our city a good place to do what you do?
Dallas is the perfect place for a business like Mansfield Funeral Home. It is diverse and has consumers who are smart about where and how they choose to spend their money.
Residents are not easily charmed by companies that choose the "cookie-cutter" approach and are smart enough to recognize when staff persons are serving from the heart.
Pricing:
Direct Cremation with the Mansfield Funeral Home Concierge Service $1,820
Burial Comfort Package with Casket Included $4,995
Cremation with Funeral Service Comfort Package with Ceremonial Casket Included $4,995
Contact Info:
Address: 1556 Heritage Pkwy., Mansfield, TX 76063
Website: www.mansfieldfuneralhome.com
Phone: 817-453-3009
Email: christie@mansfieldfuneralhome.com
Getting in touch: VoyageDallas is built on recommendations from the community; it's how we uncover hidden gems, so if you know someone who deserves recognition please let us know here.