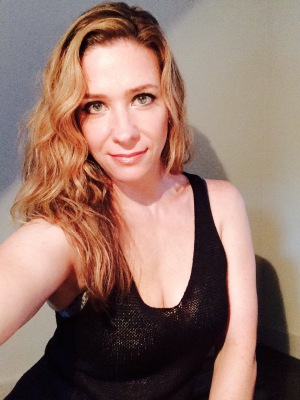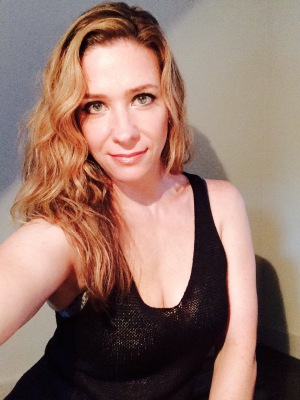 Today we'd like to introduce you to Claudia Carballal.
Thanks for sharing your story with us Claudia. So, let's start at the beginning and we can move on from there.
I like to know what makes people happy, what makes them tick, what are their passions, their greatest fears, what keeps them up at night, what five words describe them. It's how I connect with people. It comes from my analytical mind and natural inclination to make meaningful relationships. But not everyone wants to share answers to deep questions, so sometimes I just settle for small talk.
I'm the founder of InnerWellbeing, an organization that combines integral yoga and personal development with emphasis on transformation and personal growth through the practice of yoga, meditation, and evidence-based personal development workshops.
I started InnerWellbeing based on my passion for health and wellness and my desire to bring people a complete system of self-improvement developed from yogic techniques, mindfulness-based methods, and Asian philosophies. We spend a lot of time trying to understand how machines work, using external ways and technologies to improve our lives; but we spend little time trying to understand and improve the most fascinating and complex machine of all: our mind and body. The future of humanity lies in looking inward and achieving our human needs and fulfillment in a harmonious and inclusive way with others.
I've always been a health-conscious person, eating right and exercising. I played volley ball in high school and became a professional flamenco dancer after years of consistent practice. I learned the importance of discipline and dedication as well as the beauty of expressing yourself through dance and body awareness. I realized that the key to success and happiness is doing what you truly love regardless of what others may think of you or your choices. Then, in my adult life I discovered yoga. I've been practicing yoga for eight years and teaching for four years. Practicing yoga and meditation has improved my physical and mental health and overall well-being in a different way.
I learned my yoga and self-improvement methods from years of self-studying personal development as well as through health and yoga workshops with Hindu Spiritual Master Dr. Acharia Shree Yogeesh and a yoga practice for over eight years with international yoga instructor Sheri Chadanandi Cherokee. Finding these two unique individuals and internationally-renowned teachers, and having the privilege of learning from their vast wisdom and philosophy, propelled my personal and professional growth and spiritual path into a whole new direction. I wanted to bring to others the knowledge and skills that I've learned to achieve optimum physical and mental health and discover your life purpose.
My professional career has been an incredibly fulfilling journey of lessons, exploration and self-discovery. Prior to starting InnerWellbeing, I worked in the legal field for 10 years in both large multinational cases and human rights cases. I started volunteering with a non-profit providing legal services to immigrants and refugees, working my way up to case manager and later on as a foreign attorney/international legal consultant with a large Dallas-based litigation law firm. My work as an international attorney and human rights advocate has taught me that across cultures and socio-economic status people want the same things: happiness, finding their life purpose, and having meaningful, long-lasting relationships. Over the years, my involvement with immigrants, refugees and survivors of domestic violence and human trafficking around the world increased my interest in humanitarian causes and their health and wellness aspects. I slowly started a transition into humanitarian work concentrating on cases that address some of the most pressing issues of our time as well as the mental and physical health of people. I currently collaborate with a local organization in Dallas that serves survivors of domestic violence and human trafficking with counseling, legal services, and shelter. I work on issues of health and wellness and substance abuse prevention education training for at-risk youth and adults. This work falls into the broader category of Substance Abuse and Behavioral Disorder Counselors.
Overall, has it been relatively smooth? If not, what were some of the struggles along the way?
My organization is fairly new so these are the initial years where I'm in the process of developing my clients and putting my name out there. It's certainly not been a smooth road but I enjoy the challenge and the excitement of a new project that I believe in. I love helping my clients improve their health and personal development. One of the most challenging aspects of being an entrepreneur is that at times I've had to invest time and resources that do not necessarily yield immediate financial gain but that contribute to expanding my client base and people's understanding of the services that my organization offers and how they can change their lives.
During my work as an international attorney, I had the opportunity to work on client development and marketing, traveling to different countries in Latin America, Asia, and Northern Europe, working with clients from diverse backgrounds and cultures. This highly competitive and demanding environment required me to build and maintain relationships and a consistent clientele. It gave me valuable formation and professional skills that I believe make entrepreneurial challenges less intimidating for me. I'm not afraid of failing or taking smart risks. I was also very fortunate to have a great boss and mentor who believed in me and provided the necessary platform and nurturing environment where I was able to learn, shine, and prosper. I believe that every person has the capacity for growth and improvement on their own but I also believe that the road is less bumpy when you work with a good team inspired by a true leader who is there to help others grow and achieve, and not for personal gain alone. This is one kind of leadership that we are missing in our business culture.
Perhaps one of the most challenging things for me has been to work less on legal matters and concentrate more on the health and wellness aspect working with non-profit organizations. But in order to be happy and fulfilled, you have to be flexible and explore different things. This is one of the aspects that I teach my clients through my personal development workshops: never fear; do not let pre-established social norms dictate the direction of your life. If you don't like your current job, quit; if you are not happy in your relationship, end it (nicely); if you are not satisfied with your career choice, change it; if you want something, say it. No excuses. In life, you don't get what you deserve, you get what you negotiate. This is one of the most important lessons I've learned in recent years.
Please tell us about Inner Wellbeing.
I practice and teach Hatha yoga, the branch of yoga that concentrates on physical health and mental well-being by using bodily postures (asanas), breathing techniques (pranayama), and meditation (dyana) with the goal of bringing about a strong and healthy body and a clear and peaceful mind. Originally, hatha yoga was a practice that prepared the body for meditation, incorporating a vigorous but soothing yoga practice, breathing techniques, as well as proper and nutritious food for your body type. Yoga is much more than the practice of postures and stretching: it is a way of life.
A consistent yoga practice can be the great catalyst to crucial changes in our life that can help overcome anxiety, stress, old habits, addictions, negative thoughts, low self-esteem, and depression. Few are aware, though, that the true goal of yoga is to train the mind to end the causes of suffering. When we join the ancient postures of hatha yoga with meditative practices— the cultivation of a state of intense concentration— yoga becomes a complete spiritual path.
What sets me apart from other yoga practitioners is that I not only teach yoga, I incorporate yogic methods and techniques to personal development workshops and life coaching that include stress relief, anxiety control, finding your life purpose, goal setting, women's therapy, and depression. I also provide classes and workshops in Spanish and am in the process of bringing these programs to Mexico City in collaboration with other health and wellness professionals.
Advances in science and technology over the past few decades have allowed us to accumulate important scientific evidence supporting multiple health benefits of a consistent yoga and meditation practice. At the same time, through neuroplasticity we now know that the brain can change and grow by forming new neural connections. This is huge! This means that we have unlimited potential; our brains can reorganize themselves throughout our lives even following a brain injury or mental illness. Human beings have an unlimited capacity for improvement and self-realization. But due to inaccurate thoughts, false expectations and developmental history, for most human beings this does not come easy. Self-improvement requires hard work, dedication, introspection and self-exploration, and the capacity to apply new concepts to our own experience. This is what I do through my personal development workshops at InnerWellbeing. I help people address their most pressing life concerns, analyze who they really are, discovery what makes them truly happy, learn from failures, set new goals, and achieve self-actualization. My personal development workshops include self-development theories created by the most successful people in the world over thousands of years as well as yoga techniques based on Asian philosophies to help my clients reach their full human potential.
A few days ago, a friend and I were talking about the similarities between people and trees in that they represent life and tell a story. My friend told me: "I'm not a very strong tree," to which I responded: "every tree has the potential to be strong." I firmly believe in every person's human potential and intrinsic ability to improve, no matter how difficult our issues might be at the moment. This is the principle that I want to honor through my health and wellness services.
If you had to go back in time and start over, would you have done anything differently?
I would not have waited so long to try new things, explore new opportunities, see things from a different angle. I have learned to trust my instinct and go for what I want more often and with less apprehension from the outcome.
Enjoying the process is key.
I certainly have made mistakes in my life, but they've been a valuable tool in my self-improvement. I've had some failures along the way, but I learned to shake the dust off and keep moving forward. The most successful people in history have had a lot of failures but we don't hear about them as often. Failure is not as attractive as victory but it is part of a good and prosperous life. Only when you are down is when you really grow and take it to the next level.
Contact Info:
Getting in touch: VoyageDallas is built on recommendations from the community; it's how we uncover hidden gems, so if you know someone who deserves recognition please let us know here.