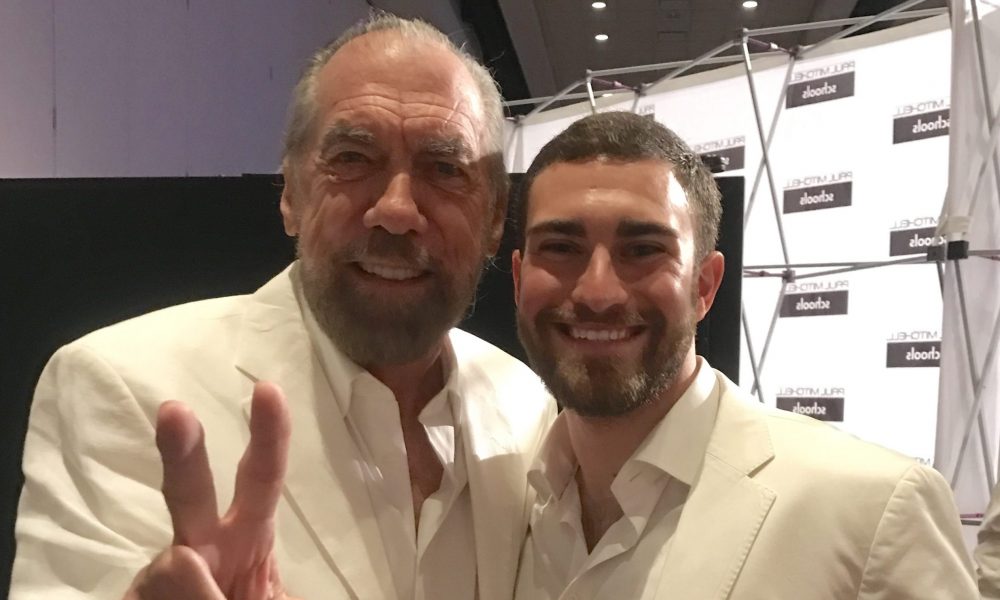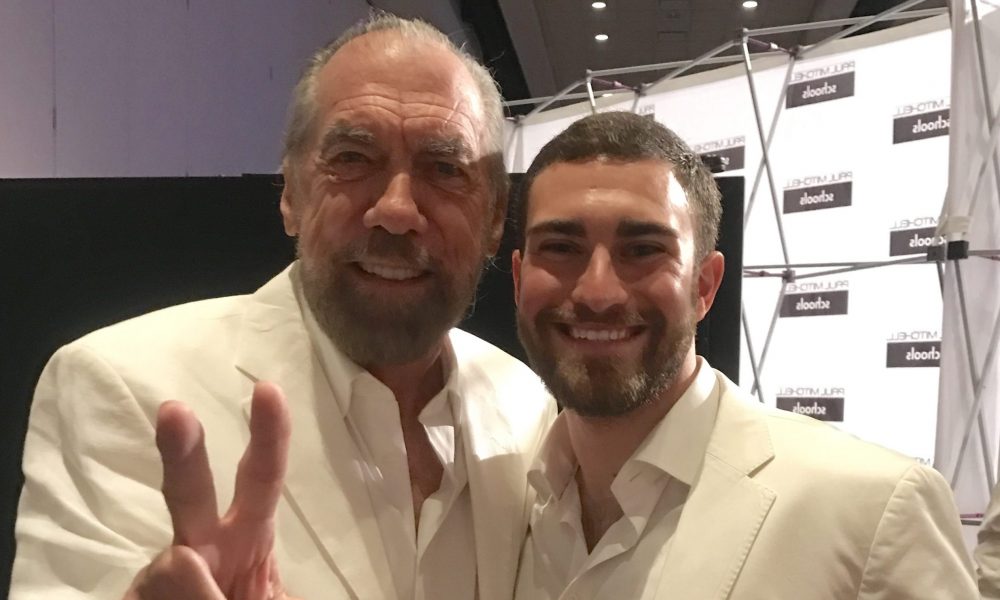 Today we'd like to introduce you to Conor Turnage.
Conor, please share your story with us. How did you get to where you are today?
I come from an entrepreneurial family. Before I was born, my parents, John and Janet Turnage, started a CPA firm called Turnage & Company, P.C. which they have since sold and are now active in our current business. On my mom's side of the family, I am a 4th generation entrepreneur. My grandfather owned an HVAC business in Oklahoma City called Aireco, and my great grandfather owned a general store in Newcastle, Oklahoma.
I started my entrepreneurial career when I was 11 years old. My first venture was a vending machine service called Conor Turnage Vending, which I still own today. I did my research and found the best vending machines on the market, went to the bank and showed them my projected profit margins, and received the loan for the machines and my first round of product. I was off and running with my first location in Dallas. My father had to co-sign on the loan since I was not yet 18. He remained a 50% owner until I had my driver's license, as I needed transportation to pick up the product and fill the machines. Once I turned 16, I bought his half and started expanding. I now have locations in San Antonio and Denver as well.
In 1997, my family purchased a cosmetology school, and by 2002 it became the first Paul Mitchell franchise. Even though I was only ten years old, I was the one who gave John Paul Dejoria, the owner of Paul Mitchell, a tour of our new campus. When I turned 16, not only did I buy my father's half of Conor Turnage Vending, but I also started working in the school. I was a construction worker on the remodel project in the front area of the school. I helped relocate walls, poured concrete, ground, polished, and stained the concrete floors, and assembled the new salon equipment. My next position was as the custodian. After that, I became a Service Desk Leader, Admissions Leader, Advertising Manager, and continued to work my way up to my current position of Vice President.
While working with my family, not only have we grown into more locations, but I also have been expanding my business ownership. I have grown to own 15% of my family's business with no debt. We now own all or part of 8 Paul Mitchell Schools with more expansion soon to come.
We're always bombarded by how great it is to pursue your passion, etc. – but we've spoken with enough people to know that it's not always easy. Overall, would you say things have been easy for you?
The life of an entrepreneur is never a smooth road. For me, the challenges began during my childhood. Growing up with dyslexia and ADD proved to be a feat all its own and I took a unique path to overcome them. It always took me longer to do my homework than other kids, but that has instilled a strong work ethic in me. Instead of taking medication for my ADD, I participated in brain exercises that allowed me to harness it. My brain still moves fast, but it now moves in a much more focused manner which turns my ADD into an advantage. I can switch from subject to subject with purpose and never lose my overall focus. My dyslexia has also caused me to develop strong speaking skills out of necessity. Reading in front of people always made me nervous. Because of this, at an early age, I learned the importance of being knowledgeable on the subject I want to talk about and speaking from the heart. This habit has translated well into my business life. My dyslexia may have improved, but by no means has it gone away. My team will be the first to tell you, if you want a timely response from me, don't email me. Call me instead. I have gotten better with my time management, but my dyslexic tendencies still show up from time to time. My handwriting still looks like chicken scratch, and I still rely on spellcheck, but in my world, I am always typing instead of writing anyway.
When I was 16, I experienced my first bad business partnership. As part of the expansion of Conor Turnage Vending, I took on a business partner who was a friend of mine. He wanted to make some extra money, and we got along well, at least in a friendship setting. I quickly found out that we were not on the same page from a business perspective. We had different levels of work ethic and had differing views on how to handle the company money. He thought about money from a short-term perspective and wanted to run the business cash lean. I wanted the company to have extra money in the bank in case we needed any major repairs and to expand the business with no debt. This partnership only lasted about a year before I bought him out.
When I was a kid, I always said that I never wanted to do anything that deals with the government. The only way I could have contradicted my statement more is if I worked in a government office. Owning for-profit schools includes a lot of government regulation, and rightfully so. We are always changing procedures to adapt to new rules by the government and our accrediting bodies. Most of it is good, but some of it is flawed. We have become active in lobbying efforts both at the state and federal level. We do our best to help inform our legislators about our industry and the possible positive or negative effects different regulations may have on our students and graduates. Even though the new rules have been manageable for us, with all of the for-profit school closures, we find ourselves in an uphill battle to do business in new locations. Landlords see us as a risky tenant, even if we have the numbers to show that we are a stable and thriving business. This battle has slowed our goal to provide quality education to more students across the country.
So, as you know, we're impressed with Paul Mitchell the School – tell our readers more, for example what you're most proud of as a company and what sets you apart from others.
At Paul Mitchell the School, we educate aspiring cosmetologists and estheticians on the hard and soft skills necessary to be successful in the industry. We know that our students expect a high-quality education and we strive to meet their expectations. We have built a strong team of educators that come from various backgrounds in the industry, giving the students unique and helpful perspectives on what they can accomplish. Our Placement Leaders help students in the creation of their resumes and in finding employment opportunities they want to pursue. They have created great relationships with salons and spas in the area. If we have a student that wants to move to a different part of the country, our Paul Mitchell network of placement leaders can help them locate job opportunities in their desired area.
We are most well known for our Cosmetology Department. We have a high volume of guests which helps build our students' skills and confidence. It is important for our students to get as much practice and experience as possible before they venture into their new profession. We also develop their business knowledge to help improve their overall success in the salon world. We are constantly looking for new ways to improve our education process and receive feedback from various salons and spas that have employed our graduates. Over the years, we have significantly advanced the education we provide for our students. We have implemented new drills and fine-tuned our technique which has generated a sharp increase in our student's proficiency and ultimately their success.
Paul Mitchell is known for hair, but we also have an extensive Esthetics Program. Our students learn about the various chemicals in products and the scientific reasons behind their interactions with different types of skin. They learn how to use multiple types of machines to perform services such as microcurrent, microdermabrasion, ultrasound facials, and LED therapy. Students will also learn waxing techniques and have the opportunity to certify in aromatherapy, body wraps, spray tanning, and two levels of chemical peels.
We know that financial literacy is just as important as having the skills to succeed in the industry. That is why our students are taught Dave Ramsey's Foundations in Personal Finance College Curriculum. Various colleges such as Texas Christian University also utilize this curriculum for their personal finance courses. It is something we live by and have found to be successful. It has even helped multiple members of our team become debt free.
Our students not only get to learn the proper way to perform various salon and spa services, but they provide them to members of the public as well. For a fee, anyone can come to our locations and receive services from our students under the supervision of one of their teachers. We have a full list of salon and spa services from which to choose. Our salon services consist of haircuts, different types of styling services, color, and chemical treatments. Our spa services include waxing, microcurrent, microdermabrasion, diamond tip microdermabrasion, chemical resurfacing treatments, various types of facials, LED therapy, contour body wraps, back and body treatments, microzone treatments, and spray tanning.
At Paul Mitchell the School, we know it is not only important to be great at what you do, but also to be good to others around you. Every year, our students raise funds for charities such as the Gary Sinise Foundation, Food 4 Africa, Cancer Schmancer, No Limits, Children's Miracle Network, and others. Since 2004, nationwide, the 116 Paul Mitchell Schools have raised over $17 million for charity. Our Dallas, Arlington, and San Antonio campuses alone have raised over $1 million for charity.
So, what's next? Any big plans?
We are continuing to advance our ability to educate students across the country. My team and I will always be looking for opportunities to improve the education we give our students. That is a constant process that never stops. We are also in the process of physical expansion. My family and I are in the middle of acquiring a school in California and have plans to expand both here in the Dallas/Fort Worth Metroplex and other cities across the nation in the near future.
Some of our graduates have requested that we open up a salon. We are developing two related salon concepts that will preserve the culture many of our students enjoyed during school and will expand upon the current knowledge of the individual stylist. Our training programs will assist our professional stylists in their growth within the industry.
Pricing:
Cosmetology Program – $19,844.00
Esthetics Program – $11,740.00
750 Hour Instructor Program – $5,249.50
500 Hour Instructor Program – $3,749.50
Cut & Blowdry – $13.00-$15.00
Roller Set – $15.00-$20.00
Blowdry – $10.00-$15.00
Iron Work – Starts at $20.00
Blowdry with Iron Work – Starts at $30.00
Up Style – $25.00-$30.00
Iron Work – starts at $20.00
Fringe/Neck Trim – $5.00-$7.00
Basic Color – Starts at $30.00
Flash Back – Starts at $10.00
Dimensional Color – Starts at $35.00
Full Head Lightener – Starts at $30.00
Partial Highlights – Starts at $30.00
Full Highlights – Starts at $45.00
PM Shines – Starts at $20.00
Ink Works – Starts at $25.00
3 Color Shots – $8.00
Perm – $35.00-$45.00
Chemical Relaxer – $35.00-$45.00
Color Correction – Cost determined at consultation
Additional Chemical Applications – $8.00 for each extra ounce
Deep Conditioning and Specialty Treatments – $10.00-$12.00
Keratriplex Treatment – Starts at $20.00
Keratriplex Treatment with Blowdry – Starts at $30.00
Makeup Application – $10.00-$15.00
Eyebrow Arching – Starts at $10.00
Lip Wax – $8.00
Chin Wax – $8.00
Half Arm Wax – $15.00
Full Arm Wax – $25.00
Underarm Wax – $20.00
Back/Chest Wax – $30.00
Cheek Wax – $15.00
Full Face Wax – $25.00
Bikini Wax – $30.00
Half Leg Wax – $25.00
Full Leg Wax – $35.00
Makeup Lesson – $15.00
Microcurrent Treatment – $65.00
Microdermabrasion – $55.00
Diamond Tip Microdermabrasion – $55.00
Ultrasound Facial – $50.00
Chemical Resurfacing Treatment – $40.00
Age Smart Facial – $30.00
Deluxe Facial – $30.00
Basic Facial – $20.00
LED Therapy – Starts at $15.00
Contour Body Wrap – $60.00
Back Treatment – $35.00
Body Treatment – $45.00-$85.00
Microzone Treatment – $20.00
Norvell Airbrush Spray Tan – $20.00
Contact Info:
Getting in touch: VoyageDallas is built on recommendations from the community; it's how we uncover hidden gems, so if you know someone who deserves recognition please let us know here.