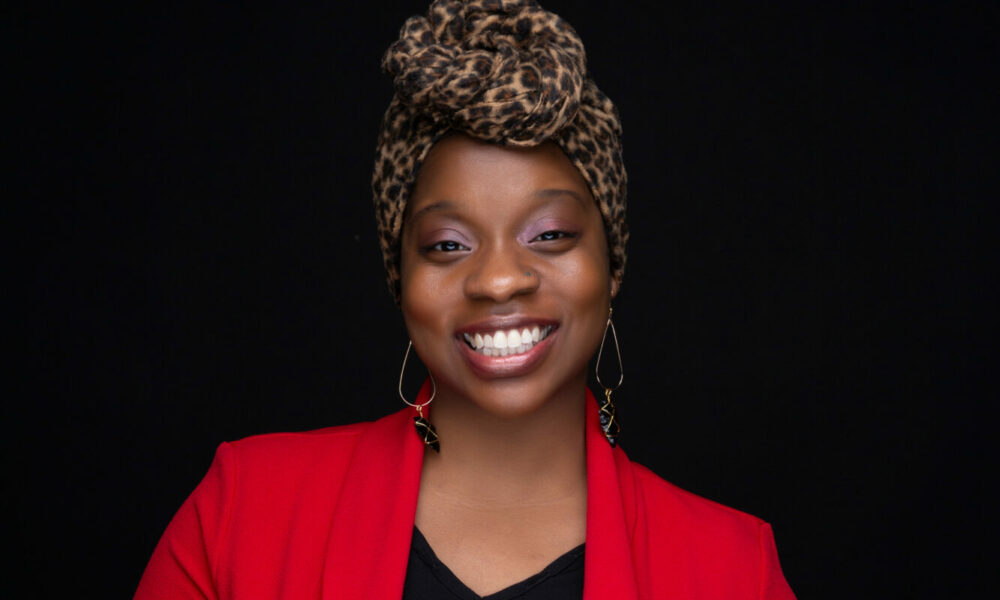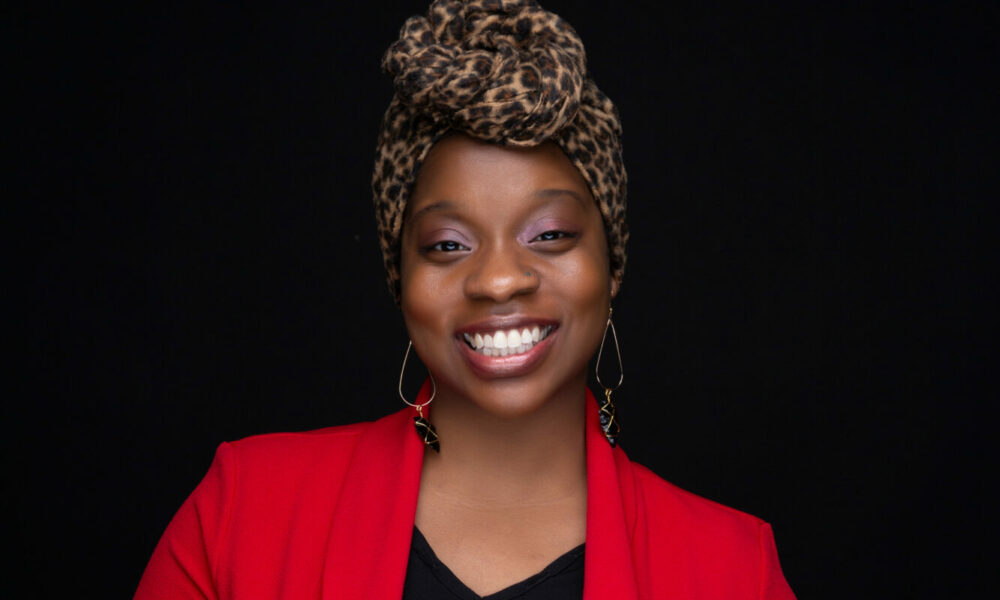 We're so pumped about our conversation with Corinthian . Corinthian is an Author, Entrepreneur, Artist, Spiritual Teacher, Life Coach and is also a content partner. Content partners help Voyage in so many ways from spreading the word about the work that we do, sponsoring our mission and collaborating with us on content like this. Check out our conversation with Corinthian below.
Hi Corinthian , thank you so much for sitting down with us again. For folks who might have missed our initial interview, can you start by briefly introducing yourself?
My name is Corinthian and I am the owner of The Book of Corinthian LLC and Corinthian's Lighthouse LLC. I am a mom of 3, 2x author, spiritual teacher, certified life coach, and multifaceted artist. I am the creator of The Book of Corinthian App, The Book of Corinthian Blog, the Backpacks and Hairwraps podcast, The Book of Corinthian book series, and The Book of Corinthian Vlog.
How has your art evolved since our last interview? How have your evolved?
Since our last interview, The Book of Corinthian has evolved exponentially! The first time that I had the opportunity to speak with you, I was talking about my plans of publishing my book back in 2018. At that time I had my blog going, art, and speaking engagements booked where I was sharing poetry and art. I was also a mother of 2 at that time. I was substitute teaching and waiting tables while trying to grow my business and brand. As of today, I have published that bestselling book that I was talking about, "The Book of Corinthian Chapter One: Beauty in the Bayou." I also published my second book last week which accompanies my first book. This book is called "Beauty in the Bayou Workbook" where I share exercises, reflections, meditations, and writing prompts to assist others on their healing journeys. I have also created The Book of Corinthian App, launched the Backpacks and Hairwraps podcast, and launched The Book of Corinthian Youtube Channel. The Book of Corinthian LLC has grown into a second business which is Corinthian's Lighthouse LLC. I have been teaching middle school art full time for the past two years now and I am a mom of 3. A lot has changed since we last spoke, but one thing that has been constant is my evolution. Which brings me to my painting collection "The Evolution of She" which is featured in my book. Those paintings provide a visual description of how both my art and I have evolved over time.
How has The Book of Corinthian transformed since the last time we spoke?
The Book of Corinthian LLC started as a blog sharing inspirational stories, my art, interviews, and tips on mental and spiritual wellness. Now there is The Book of Corinthian App that provides affirmations and daily inspiration to users every day. The app also keeps users connected to all pages and chapters of The Book of Corinthian as they unfold. There is also a podcast now called Backpacks and Hairwraps. The podcast is centered on mindfulness and teaching knowledge of self. The Backpacks and Hairwraps podcast can also be accessed on The Book of Corinthian app. There is also a YouTube channel that provides visual inspiration. The Book of Corinthian has grown into a second LLC, Corinthian's Lighthouse. Corinthian's Lighthouse serves as an online learning platform for metaphysical and holistic education, a hub for custom spiritual services, and an online metaphysical shop. Lastly, The Book of Corinthian has transformed into an actual book series with 2 books and more on the way!
What should we be on the lookout for from you?
It's a surprise! I've talked about it in interviews before, but it's one part of my brand that I have not actively shared. I am working to get it just right before I share it with the world. Stay tuned!
What is something that most people don't know about you?
A lot! I'm transparent and an open book, but I'm also very private. I control what I share with others in person or in the virtual world. But if I had to say one thing, most people don't know that I don't like attention being on me. My husband knows this. I also had a professor who noticed that about me when we were on a mission trip a few years ago. Some of my friends know too that really know me. Which is why answering my highest calling has been an ongoing journey. I am constantly finding balance between sharing what needs to be shared when it needs to be shared. I have to constantly remind myself that this vision is bigger than me and that I have to share it as the Creator sees fit for me to. I would totally be okay though living off in nature with my family with no cellphone and no connection to the outside world, honestly. Maybe one day in the future that can be a thing!
Where do you see yourself in the next 5 years?
Five years from now would put me at 34. I would love to be in California in the next 5 years acting or something performing arts based. I plan to have 4 successful businesses by then. I want to be more knowledgeable when it comes to holistic health and soul advancement. I would like to have more children and be able to homeschool all of them.
Alright, so before we go, how can our readers connect with you to learn more and show support?
The best way to connect with me is on The Book of Corinthian App! It's available to download on the App Store and Google Play Store on all mobile devices.
Links to download the app:
IOS:
https://apps.apple.com/us/app/the-book-of-corinthian/id1548951943
Android:
https://play.google.com/store/apps/details?id=com.app.thebookofcorinthiani
My websites are great ways to stay in touch as well!
https://thebookofcorinthian.com
https://corinthianslighthouse.com
https://linktr.ee/thebookofcorinthian
My books are available on Amazon:
Beauty in the Bayou Workbook: https://amzn.to/33xaZrN
The Book of Corinthian Chapter One: Beauty in the Bayou
My social media handles are
@thebookofcorinthian
https://instagram.com/thebookofcorinthian
Facebook The Book of Corinthian
https://Facebook.com/thebookofcorinthian
Twitter @readcorinthian
https://Twitter.com/readcorinthian
Contact Info:
Image Credits
Photography Renell Bell @renellbell Photography Andrea Kirk @dreasvision Backpacks and Hairwraps logo art Tiffanie Brown @fleurdetiff
Suggest a Story:
 VoyageDallas is built on recommendations from the community; it's how we uncover hidden gems, so if you or someone you know deserves recognition please let us know 
here.