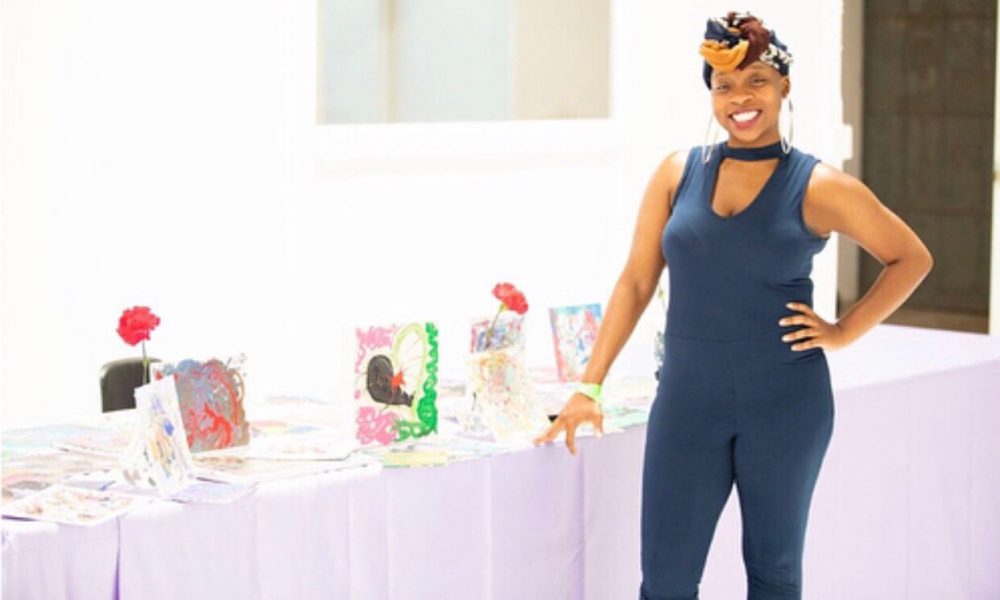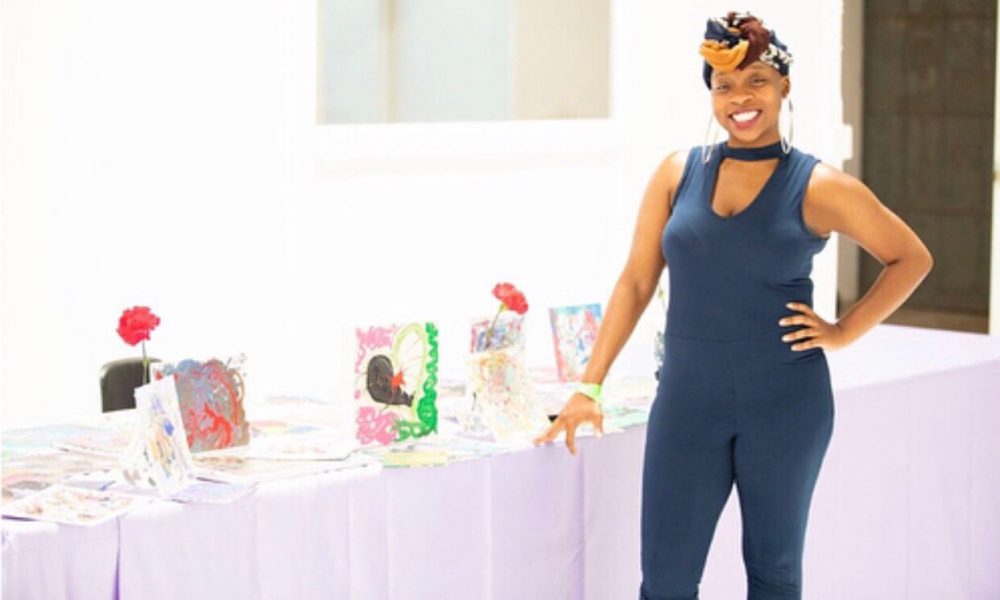 Today we'd like to introduce you to Corinthian Elizabeth.
Corinthian, can you briefly walk us through your story – how you started and how you got to where you are today.
I started developing an entrepreneurial spirit around my sophomore year of college when I still wanted to go to medical school to be a pediatrician. I started taking business classes to pursue a minor in Business Administration because I thought that I would like to be a pediatrician and own my own private practice.
My mindset and passions continued to evolve, and although my goal to be a pediatrician started to fade away, I still knew that I wanted my own business one day. Later, I would change my major to Child and Family Studies with serving children and families being my passion. Also during college, I picked up a side hustle selling jewelry with a multi-level marketing company while I was waiting tables.
That didn't go as planned, but I still learned a lot and still saw myself having a business one day. I started graduate school a year after having my first son pursuing a degree in Business Administration and Leadership still with the goal in mind to own my own business.
During this time, I was working for the State of Texas, and soon I would earn a Contract Management Certification as well as a promotion. In the midst of this, I went through a spiritual awakening. I changed a lot, and I felt drawn to a Higher Calling. Going through my spiritual awakening, I began to remember everything that I was once passionate about. My passion for serving, healing, writing, reading, creating art, and working with children started when I was young.
Ever since I can remember like around age 2, I knew that I wanted to heal people and help people as I would say back then. I would stand in the living room at my grandmother's house and preach sermons, and I would always encourage the adults in my life to be healthy. Back to my spiritual awakening, I remember writing that I wanted to start a blog that encouraged motivated, and inspired others. This was when The Book of Corinthian started to take form although my blog is just part of my vision.
As an artist, I would say that I've been an artist since before I could remember. My momma said that I painted before I could write and I could write by age 3. As a kid, I was always creating something. I've always loved arts and crafts, writing, and music. I wrote poetry young too, I remember winning the Young Author's contest in first grade for a poem I wrote titled "The Coach and The Roach." I also rapped, in high school, I was featured on a song that made it to the local radio station back in my hometown.
As I got older though, I shied away from my gifts and talents; or should I say the things that I loved the most. When I became a mother, I definitely didn't have time "to do stuff like that" as I would say. I still created crafts and expressed myself creatively in other ways with cooking and homemaking when I wasn't at work. Sometimes I would make edible finger paint for my baby and live vicariously through him as he would paint.
Thankfully, I got back in tune with the things that I loved as I grew closer to God and that is what really birthed The Book of Corinthian.
Overall, has it been relatively smooth? If not, what were some of the struggles along the way?
Smooth? Not at all. Divine? Yes! I have had my fair share of challenges and struggles, and I still have them. Where should I start?
Being transparent has been something that I use to struggle with. For the most part, I've always been a positive person, and someone that likes to encourage and motivate others but where I would struggle is being able to share the good and the bad. I was once ashamed of my personal battles. I grew up in a small city, Monroe, Louisiana but my childhood began in an even smaller town Rayville, Louisiana where I'm originally from.
I'm not too far removed from slavery with my paternal grandmother having been born on a plantation farm. Poverty, lack of education, mental illness, poor health and drug abuse to name a few were common themes spread across both sides of my family. I always said that I would break the curses in my family so that the ones that came after me wouldn't have to face them.
In the area of education, I was the first on both sides of my family to graduate from a prestigious university, and that was not easy. After my freshman year of college, I had a 0.8 GPA, and my advisor told me that I should rethink college and that if I did decide to pursue a degree that it was not possible for me to graduate in four years.
Having graduated high school early as an honor student with a semester of college credits, this was foreign to me, but I knew that I could accomplish my goal of graduating in four years. I failed seven classes, and I lost my scholarship by the time the end of my sophomore year rolled around. I didn't tell my parents that I lost my scholarship not wanting to be a disappointment and take the fall from grace.
I also knew that we didn't just have it like that to pay out of pocket for school. So I started working 60 hours a week to pay for school and I petitioned to take course load overrides taking anywhere from 19-21 hours a semester while working. I also battled depression during this time. I persevered despite more obstacles on my path, and I graduated from Baylor University as an honor student with a 3.3 GPA in exactly four years.
After having my oldest son who is now 3, I experienced postpartum depression. I was unaware at the time that there was an actual diagnosis for what I was going through. I would like to say that I was in denial too and part of me was afraid of having come from a family where mental illness is still prevalent. I didn't want to admit that anything was wrong with me. I struggled for a little over a year to feel normal again.
I was at my lowest sometimes seriously debating suicide. Now, this is a struggle that I am proud to talk about because I was able to overcome it. Now, sharing my story has been able to motivate other women on their journey and encourage them to heal as well.
Though I've been able to break curses with mental health, education, marriage, drug abuse, and poor health, I am still determined to break the one of poverty.
I still struggle, I have to work for everything. I wasn't born with a silver spoon, my vision is huge. And I am determined to continue building it from the ground up until I leave a legacy behind so that my children and their children can live a life where they don't have to struggle financially or wonder what they are going to do for just everyday survival.
I talk more about these courses in my upcoming book, Beauty in the Bayou. That's right you heard it first, I'll be releasing my debut poetry book this fall where I talk about my struggles and how I made it out of a small town in Louisiana where every odd was stacked against before I came into the world.
It has also been a challenge for me to balance having a family, working, fully engaging myself in my art, and building my vision. I recently moved here to Dallas with my husband and three years old this spring in March; I was nine months pregnant at the time with my baby boy who is now five months old. I didn't know who would deliver him because I had a c-section with my oldest son and every doctor that I had gone to during my pregnancy would not agree to let me have a vaginal delivery.
In my mind, surgery wasn't an option I believed that this time I would be able to have a vaginal delivery. The uncertainty surrounding this and the stress with moving were challenging. At this point, The Book of Corinthian was still in the baby stages, and I hadn't even launched my blog yet, but I didn't let that stop me from continuing to build my brand.
Since being here, I have expanded my network, I've been doing performances, and my art, poetry, and inspirational messages have reached people on every continent. There is much more to my vision with The Book of Corinthian and more projects that I am working on, but I am proud of the progress that I've made being here in such a short time. I talk more about these personal struggles on my blog and how I've overcome them and am still overcoming at corinthianelizabeth.com.
I'm thankful for all of my struggles because they have shaped me and helped me learn and grow. I have two poetry series called "Purpose in the Pain" and "After the Pain Comes Power" where I talk even more about the pain I've experienced. Lastly, another big challenge for me has been being a first generation legit business owner. Can I admit that most days I have absolutely no idea what I am doing? Every day is a learning experience for me, and that's the beauty of it.
Learning to trust and truly surrender to God's will each and every day is also beautiful and has helped me grow in faith. I have to remind myself that God will not give me a vision without making sure that I have everything needed to bring it into fruition if I do my part by doing the work. Some days I question if I'm actually making a difference or if I'm doing enough and then someone will send me a message or something in regards to a blog post that will confirm that I am doing my part.
Being someone that's always been goal driven and a perfectionist, having this experience to create my own path without setting instructions on what to do has put me completely out of my comfort zone. It's been humbling and beautiful at the same time, to say the least. I'm grateful.
The Book of Corinthian – what should we know? What do you guys do best? What sets you apart from the competition?
The Book of Corinthian is my business, but it's also my brand. I'm an open book adding pages as I go writing my own story. The Book of Corinthian also focuses on knowledge of self.
As I continue to evolve, learn more about myself, and develop my gifts, I'm able to share more of my vision. I consider myself to be an activist, artpreneur, and healer using the gifts that the Creator gave me to spread awareness on issues that matter and encourage others to awaken to their innate ability to heal themselves.
I believe that we are all healers and that we all have multiple gifts and talents. I also believe that we were given talents to sustain ourselves and live an abundant life. That's what I'm working towards, being able to develop my brand and expand my vision while enjoying my family full time. My business and brand are also both heart based and faith-based.
The Book of Corinthian stands on the mission to spread love and promote healing. I'm able to do that with my art, using my voice, and through my lifestyle and interactions with others. By faith-based, I stand by my beliefs in a Higher Power, the Creator, God, Source, Divine Intelligent, the One that has given us these gifts and missions to fulfill.
Overall love is my mission. We need more of it. I have a vision that one day everyone regardless of race, religion, sexual orientation and anything else that separates us will be able to exist in harmony and love appreciating and respecting one another's differences. There is more than actually connects us than separates us if we can see beyond the illusions and love more.
I have a blog where I share my poetry, art, and lifestyle posts talking about anything from mental health, meditation, parenting, marriage, living a natural lifestyle, and more. I'm a painter, and I mainly do abstract paintings which is also a form of art therapy for me. I use my paint and brushes to express myself and heal.
When others receive this art, they too can feel the healing experienced while creating it. I write poetry, music, and stories too. I perform spoken word, do live paintings, and I will be getting back into my music very soon here. What sets me apart from others is that I can't be defined. I don't put any limits on myself or my ever-evolving brand.
You never really know what to expect. One day I may be creating a new masterpiece to hang on the wall, and another day I'm sharing marriage and parenting advice that I have found helpful on my journey. Another day I may write a ton of poems, and another day I may be sharing the benefits of consuming a plant-based diet.
I'm all about love and obtaining optimal mental, physical, and spiritual health. There are many chapters in The Book of Corinthian and even more pages. What I'm most proud of is getting to be myself, doing what I love, constantly evolving, and pursuing a life of freedom and abundance while serving the Kingdom.
What is "success" or "successful" for you?
I use to define success as how much I could accomplish in my lifetime. As a result, I found myself constantly racing to achieve my goals. As soon as I checked off one goal, I needed to hurry and accomplish the next. Now, I measure my success based on if I am serving my purpose and fulfilling the soul mission assigned to me by the Creator. I believe that we are all here to love, serve, and fulfill a specific mission that only we can do with the gifts that we've been given.
I measure my success now based on who I am and not what I do. Am I loving? Am I kind? Am I patient? Am I leading my life with a servant's heart? Those things matter. I can easily check off goals without being those things in the process which would leave me feeling empty and unfulfilled. I also define success as being my best version mentally, physically, and spiritually in every area of my life as a mother, wife, and servant to the kingdom.
Contact Info:
Image Credit:
@teeroocruise @momentum_productions @vzlsbylang
Getting in touch: VoyageDallas is built on recommendations from the community; it's how we uncover hidden gems, so if you know someone who deserves recognition please let us know here.