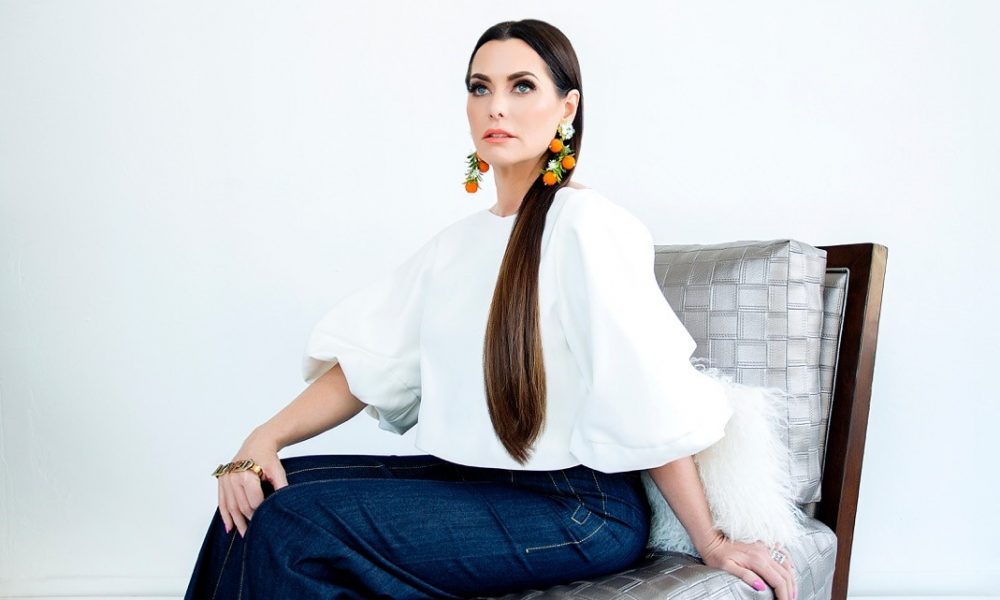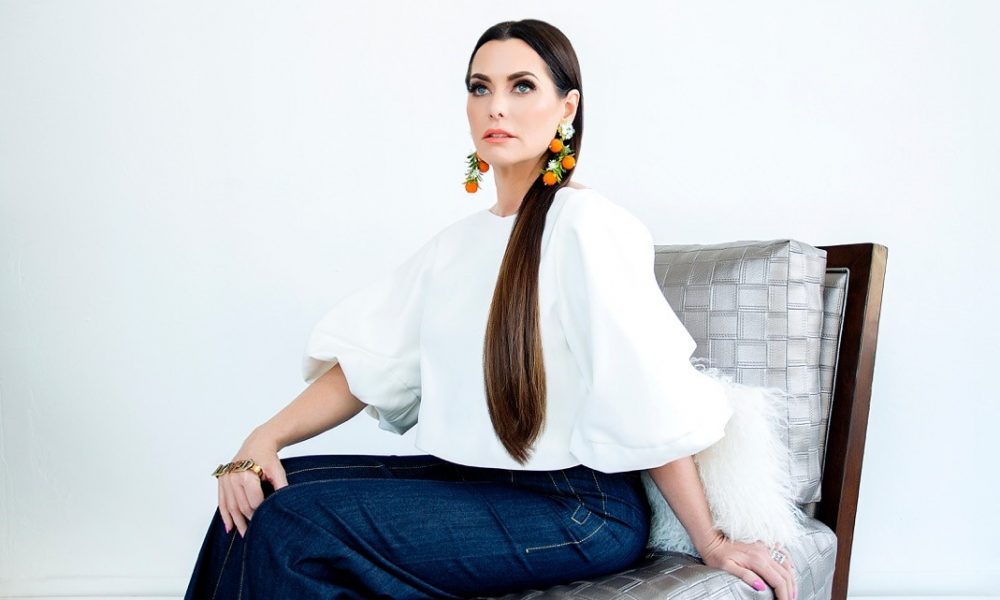 Today we'd like to introduce you to D'Andra Simmons.
D'Andra's background is in nutrition and skin care. After her mother was diagnosed with breast cancer in 1987, and her grandmother, aunt and grandfather subsequently contracted the disease, D'Andra became keenly interested in nutrition, holistic medicine, alternative and complementary medicine and preventative medicine. She has worked with her mother in the family nutrition business, Ultimate Living International and Dee Simmons Skin Care, for the past 22 years in product development and formulation of nutrition and skin care products. In addition, she completed two years of graduate studies in nutrition towards completing a degree as a Naturopathic Doctor.
Ultimate Living makes 34 nutrition and skin care products, and D'Andra Simmons and Hard Night Good Morning® make 14 products. They have 48 products in total at this time. D'Andra has been involved with developing almost all of the products in each line from inception to launch.
After formulating and working in the lab with her chemists on behalf of Dee Simmons Skin Care and Ultimate Living, D'Andra felt that she had garnered enough experience to develop her own products and share with women of all ages, what she had learned about anti-aging and healthy skin care. in 2008, she decided to introduce her own product line. Understanding the skin is the largest body organ, and what you put on the outside of the body is as important as what as what you ingest, D'Andra used her knowledge in nutrition to develop Hard Night Good Morning® skin care.
The result of her years of hands-on experience in the lab, her meetings with raw material providers, as well as her own research traveling the world to discover new and unique ingredients is her product line, Hard Night Good Morning® skin care. Hard Night Good Morning® products are aloe-vera based, botanically driven and naturally derived. Her line contains a high percentage of bio-active ingredients from plant extracts, herbs, minerals, and vitamins with proven clinical results that repair skin at the cellular level. Using innovative ingredients and the newest technology, the best of science and nature combine to create superior products that work to penetrate every layer of the skin. These products address each facet of the aging process from wrinkle reduction, skin smoothing, improvement in elasticity. skin roughness, skin firmness, skin texture, brightness and skin moisturization for an overall more youthful and improved complexion.
Hard Night Good Morning® is paraben, sulfate, phosphate, and phthalate free and never tested on animals. Today, Hard Night Good Morning® is sold online, and at Amazon as well as in the Southwest region of Whole Foods, Central Markets in Texas and various spas, boutiques and stores nationwide. D'Andra's line has developed a cult following and her customer base continues to grow each year. This year she is giving her line a "facelift"-no pun intended- as she introduces a new elixir in the Fall, and reformulates and refreshes some of her existing line. She is also offering some limited-edition products such as masks, and branching out into cosmetics with her foundation and translucent powder products.
Great, so let's dig a little deeper into the story – has it been an easy path overall and if not, what were the challenges you've had to overcome?
The path to getting Hard Night Good Morning® off the ground was a struggle at first, because it was 2008 and the country was in the midst of a huge recession! I was an unknown person with an unknown company in one of the most competitive industries…period. In 2008, established stores were not investing in new lines and taking a chance on new products. They were sticking with their "tried and true" brands to stay afloat until the economic storm subsided. I struggled the first year to get sales, and the phone calls were not being returned. The answer was always "we are not considering new lines at this time."
I originally priced my products for higher-end department stores, boutiques and spas. I have the same quality of ingredients and the expensive packaging that were the calling cards of many of the established cosmetic and skin care companies. What made me unique and different was that I was a natural, aloe vera based skin care line formulated by someone with a background in nutrition that used her background to combine the best of science and the best of nature. My story was key to the brand's overall appeal as many people were becoming "hyper-aware" of the chemicals used in skin care. They were starting to notice words like "paraben", "sulfate" and "phosphate" and they didn't want to purchase skin care products that were still using these older ingredients.
I wanted Hard Night Good Morning® to be a luxury line, because in my mind it was representative of me and my lifestyle, and I am a luxury shopper. In the beginning, I charged the "luxury prices" that so many women are used to paying for what they perceive is good skin care. Women will sacrifice and cut out most things in their budget to look beautiful and youthful, especially in Texas! I soon learned that pricing my products at this level with the economy the way it was in 2008, narrowed my scope of retail possibilities.
As luck would have it, serendipity shined on me and Whole Foods Market saw my Hard Night Good Morning® Facebook page…proof that social media really does work! They were familiar with my personal charitable endeavors and presence in the Dallas community, and decided to take a chance on this Texas girl with a natural skin care line that had a modern sleek look, unlike most of the other natural skin care lines they carry. The story of my mom's cancer survival that fostered her interest in nutrition, and later the formation of Ultimate Living, my sister company, also helped to seal the deal. Hard Night Good Morning® was indeed the type of product that would fit the Whole Foods criteria. It was natural, paraben, sulfate, phosphate and phthalate free, and was suited for the sophisticated shopper interested in maintaining a healthier lifestyle, which included healthy skin care.
I never jumped on the "organic' or "clean" craze because if you don't protect your customer by putting a preservative in your product they can become very sick…think staph infection, viruses, molds, e. coli etc. Most newbies in the business that are jumping on that bandwagon do not understand the flip-side of a decision to make an organic or completely chemical free product. It can do much more harm to a customer than good. Example: Anyone can use coconut oil from their kitchen on their face, but if it is contaminated with bacteria and you put it on an open sore, you can breed a whole host of infections that can result in staph or cellulitis etc. I have been in this industry a long time, and I have heard and seen horror stories from people thinking they were making a clean product without chemicals, and it became rancid and customers got sick…not good for business or customer retention! There is a way to balance both, and that is the route I chose. Also, if you choose only organic bio-actives you have literally wiped out 75% of the actives to choose from in formulating a product. Thus, the customer is not going to see the results they are expecting, and you will not retain them as a customer.
Last, social media advertising and SEO has really changed my business. It is so much to keep up with and changes daily. Bloggers and influencers hold a heavy sword in making or breaking a product line. Retail chains are not the end all be all anymore, even since as recently as when I launched in 2008. You can run a business completely online and retain all of the profit if you know how to market your product line. There isn't an urgency to get into a big box store if you can sell online and get your business going. It is nice to have it both ways, but not necessary. And, when considering the margins and the marketing cost, i.e. the marketing program you have to buy into to be sold into a store, in addition to offering a wholesale price on the product to the store; brands may decide it is just not worth it, and their money is spent more judiciously on Instagram and Facebook ads or somewhere else online etc. There are lots of challenges and decisions like this that we are always considering as a company.
Hard Night Good Morning Skin Care – what should we know? What do you guys do best? What sets you apart from the competition?
PROUD OF: We are women owned businesses and we have been in business for over 22 years-Ultimate Living International and Hard Night Good Morning® is a woman owned business/brand that has been in business for 9 years.
VERY PROUD: We have a less than 1% return rate on our products, which is pretty unheard of in this business or any business! And, we sold for most of those 22 years prominently on television through infomercials, which normally has a very high return rate. People like our products and once they try our lines they tend to stay with us.
What moment in your career do you look back most fondly on?
Winning the 2011 Rising Star Award in Beauty from Fashion Group International and the Distinguished Woman Award from Northwood University that same year-2011.
I was named the 43 year-old winner of People Magazine's "Real Beauty at Every Age" in 2012–which means I must be on the right career path!
Pricing:
The Hard Night Good Morning Line ranges from $15.00 to $75.00
Ultimate Living Prices range from $12.00 to $60.00 per item, but some products can be purchased in bundles or multi packs in a range of $130 to $300.00.
Contact Info:

Image Credit:
Jeremy T. Lock – Personal Photo
Getting in touch: VoyageDallas is built on recommendations from the community; it's how we uncover hidden gems, so if you know someone who deserves recognition please let us know here.