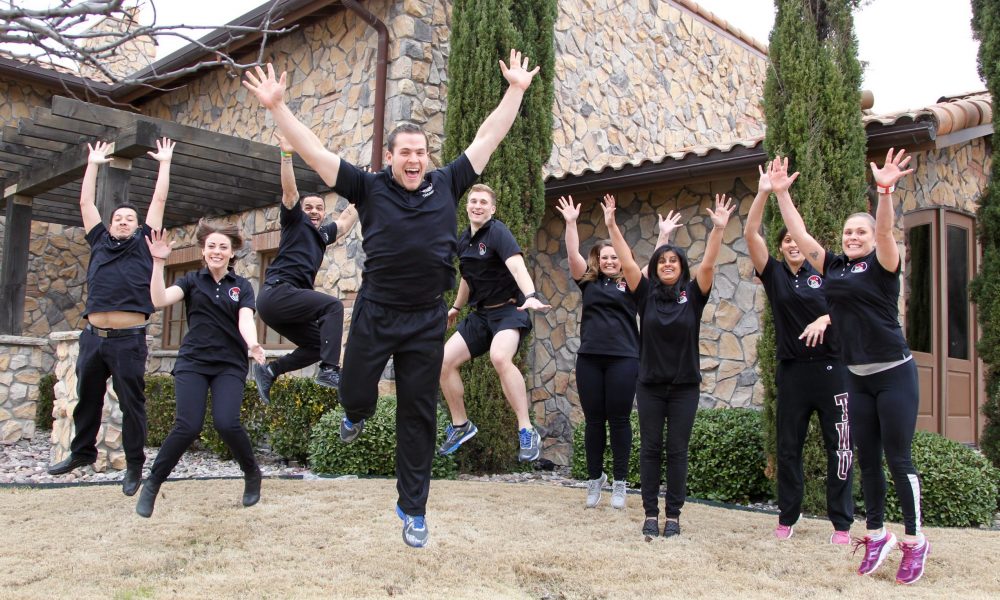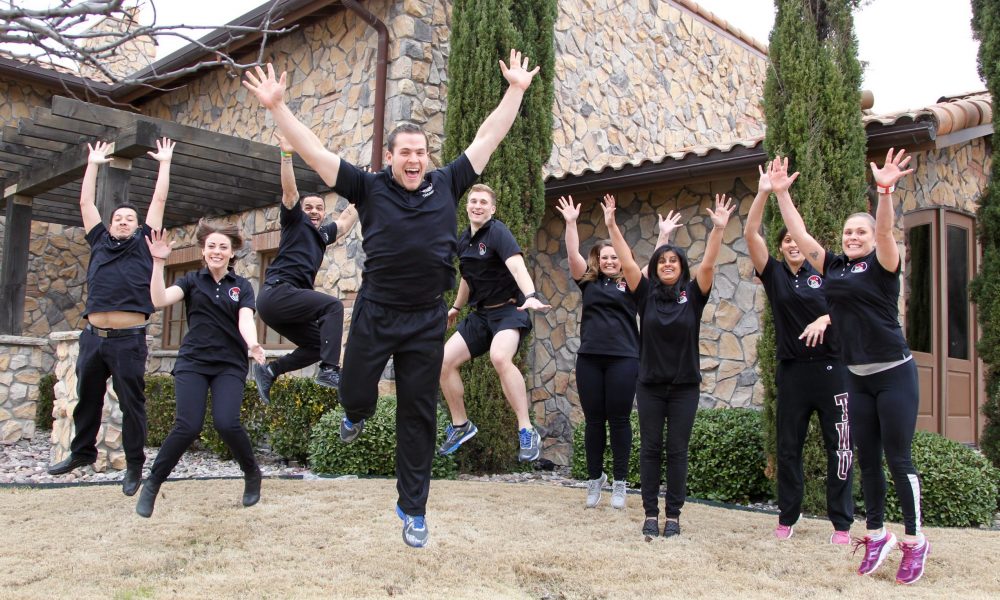 Today we'd like to introduce you to Daniel Stein.
So, before we jump into specific questions about the business, why don't you give us some details about you and your story.
When I was four years old, I was diagnosed with a severe form of ADHD. As I got older, my behavior got worse in school and at home. The school system even advised that I should be held back a year, but my parents declined. We tried a handful of ways to manage the ADHD: medications, supplements, diet, behavior therapy, counseling, etc. Although those methods provided temporary relief, they were expensive and challenging to incorporate into my lifestyle. In high school, I started playing sports, and I noticed that it had a huge impact on my behavior and moods. It made me feel great, gave me confidence, and it helped me focus in other areas of my life. When I graduated high school, I started my career as a personal banker and got involved in weightlifting. Lifting became an outlet for managing my ADHD symptoms.  As I continued to pursue weightlifting, my colleagues at the bank kept encouraging me to make a career change and pursue personal training. On March 11, 2011, everything changed for me. I shared with my mentor the passion I had for fitness, and he said, "Something tells me that you are supposed to work as a trainer with a focus on the special needs population." I found that idea strange. I had no experience with the special needs population, and I wasn't even a trainer! After a lot of prayers, I became a certified personal trainer. I started training clients part-time while still working full-time as a personal banker. Towards the end of my career at the bank, a couple came in to open a non-profit that provides fitness services for the special needs population. My heart started racing as I shared with them what my mentor had told me in 2011. A few months later, I decided to work full-time in the fitness industry. After making that career change, I ended up starting my own fitness business for the mainstream population. During that time, I had the opportunity from the non-profit organization to train my first special needs client, Dakota, who was around my age and non-ambulatory. As I started seeing the progress he was making; something came alive in me. I started to see the vision that my mentor gave me come to life.  After that, I spent several years earning advanced certifications to work with the special needs population.  After I had all my certifications and was ready to go, one of my clients connected me with her husband. Josh Harley is the CEO of Fathom Realty, a successful entrepreneur, and he has a heart to help others.  His life verse from Matthew 20:26 is "Whoever wants to be great must become a servant." At no charge, he spent hours helping me develop a vision and business plan. In 2016, my wife and I took a leap of faith and made the decision to start a business that provides health and nutrition services for the special needs population. Our first client was a non-verbal child on the autism spectrum. I was able to relate to him through my struggles with ADHD, which gave me the grace to be understanding and compassionate. Soon, our business grew exponentially. Almost a year later, we have a team of ten staff members and have served over two hundred special needs clients. We have seen miracles take place that doctors and therapists cannot explain. We believe that God has used us to bless others with abundant life.
Overall, has it been relatively smooth? If not, what were some of the struggles along the way?
Overall, I would say it has been a smooth road because of the support system that we have in place. However, there have been quite a few obstacles. One obstacle that I had was learning to work full-time with my wife, who is also the co-founder of Special Strong. We quickly realized that we had different communication styles when it came to business. As a result, we made several mistakes due to lapses in communication. Over time, these differences have served to strengthen our marriage. Another obstacle came at the beginning of 2017. We had so much new business and leads that we simply didn't know how to handle it. At the time, we didn't have any professional software to manage everything, so it was tough to stay organized. The last obstacle is the sacrifice involved in starting a new business.  To date, we have invested over $60,000 into our business to make it successful.  To do that, we have had to lower our standard of living to make this investment.  Together, my wife and I put in over 150 hours of work a week, and we are closed on Sundays. My days often start at 5 am and do not end until 8:30 pm, often having to miss meals. I know that it won't be this way forever, but for now, this sacrifice is required to change more lives in the special needs community. A lot of people see how successful we are and ask what we did. The answer: prayer and hard work.
Special Strong – what should we know? What do you guys do best? What sets you apart from the competition?
Special Strong provides health and fitness services to the special needs population. Currently, we provide adaptive boot camps, private in-home and on-site training, massage therapy, and nutrition services to the special needs population. We serve children, adolescents, and adults with special needs. We are known for our love, passion, and providing specialized fitness services.
As a company, I am most proud of our culture and team. The culture we create is centered on biblical values, and we pour out love to everyone we come into contact with. Our team is incredibly talented. All of our team has a vast amount of passion and experience with the special needs population.
What sets us apart from others? The way that we love and care for our clients. You won't find another company that loves the special needs population as we do – that's also why we give a portion of our profits to local special needs organizations. Our team goes above and beyond the call of duty with all of the services we provide. We are also "mobile" – so we can come straight to your house, or help find a facility close to home.
What is "success" or "successful" for you?
Long before I started this business, I defined success as maximizing the gifts God has given me to glorify him and to obey God faithfully while walking with integrity.
I recognize that I have been given a gift to empower the special needs population to live an independent and abundant life. When our clients get a job for the first time in their life, I know we are on the right track. When our clients go from depression to joy, I am walking in success. My ultimate barometer of success is seeing an entire family transformed through our services. Although we always want more clients and to expand to new territory, we do not use that as a measure of our success. If we suddenly had thousands of new clients across the United States, but I wasn't using my gifts or walking faithfully, then I would consider that failing.
Pricing:
DFW Bootcamps ($15-$25/class)
Free in-home or on-site consultation for private training and nutrition
Contact Info: