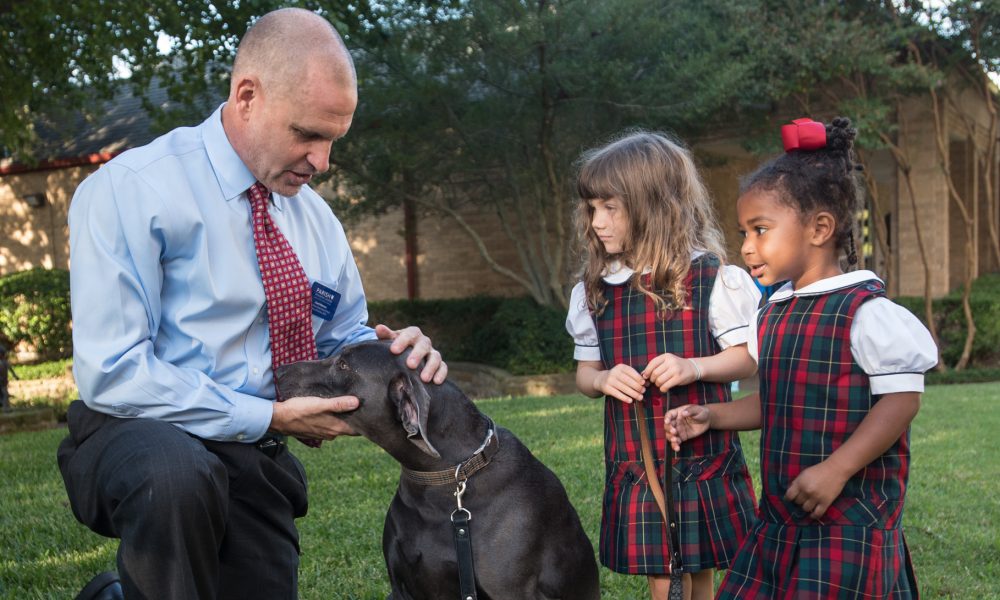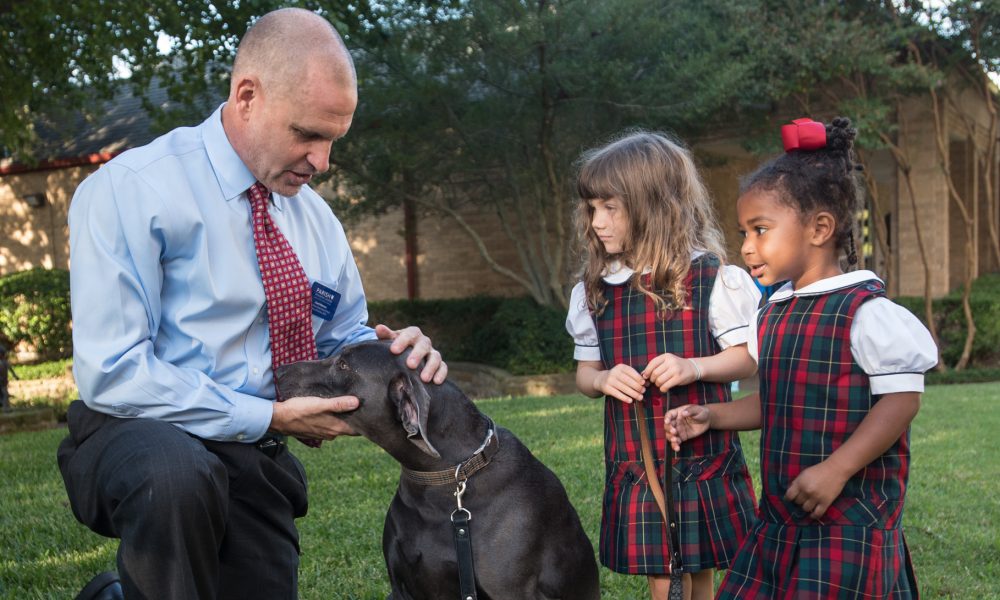 Today we'd like to introduce you to Dave Monaco.
Dave, please share your story with us. How did you get to where you are today?
I am a lifelong educator born into a family of educators. I came to Dallas in 2009 to assume the Head of School position at Parish Episcopal School. Previously, I had spent 20 years in a variety of teaching and administrative roles, primarily at Ravenscroft School – an independent school in Raleigh, North Carolina.
My most seminal career moment – the one that in many ways propelled me to where I am today – came in 1993 when I moved to Raleigh to start a non-profit educational endeavor called Wake Summerbridge. Wake Summerbridge was part of a rapid national expansion of Summerbridge programs (now known as Breakthrough) modeled after the inaugural startup in San Francisco. Summerbridge offered year-round academic enrichment to bright, underserved public middle school students while talented high school and college students served as the educators.
To this day, I remember the excitement, the energy, and the sense of purpose that enveloped my introduction to the Summerbridge concept and characterized the young, "twenty-something" idealists who drove its expansion as founding directors. I remember walking into my first "office" at Ravenscroft School – essentially a small closet – to find a phone (not cordless!), a pen, and a pad of paper. Creating a program from those three items – garnering the fundraising support; building a partnership with the local public school system and recruiting students; developing a curriculum, and hiring and training the first cohort of young educators – was an incredibly powerful and formative chapter in my professional narrative.
At age 24, it instilled in me a "founder's disposition" which had never been cultivated previously. I learned to be fearless; to take an idea from concept to product even before it was fully developed and build it out in real time; and to value the synergy of partnerships. By age 30, when I left the role as Wake Summerbridge's Founding Director to start my independent school administrative career as Ravenscroft's Head of Middle School, I had become an educator-oriented to creating and leading change.
In many ways, what attracted me to Dallas in 2009 was the opportunity to channel once again the entrepreneurial spirit that Summerbridge first imbued within me into the work at Parish. Parish Episcopal School had begun as Parish Day School in 1972 and served PreK-6th-grade children through 2002. At that time, Parish retrofitted the former I.M. Pei designed Mobil International Research facility on Sigma Rd., tripled its size, and added a Middle and Upper School. When I arrived in 2009, the School had only graduated three classes. What I sensed on my interview visits to the School was the community's audacious sense of the possible.
At a time when the world was beginning to feel the first wave of seismic shifts brought on by ubiquitous technology, I recognized that with hard work and good fortune, a huge opportunity existed at Parish to build an academic program model which would prepare students for an increasingly complex and global society.
Has it been a smooth road?
Parish is an amazing school – one that adheres closely to its mission. Inspired by the values of Wisdom, Honor, and Service, we are an inclusive Episcopal community that nurtures a culture of integrity and is committed to and successful at guiding young people to be the creative learners and bold leaders the world needs to solve its knottiest problems.
Amplifying what is amazing about a successful organization, though, can be a challenge for the CEO. Constituents fear to lose what they have come to value about the organization even as they might recognize the need for it to recalibrate in the face of changing conditions. Of all industries, education stands as the most entrenched and difficult to shift.
Schools in America have generally been structured and operated the same way for nearly a century. All of us have been consumers of the American school model at one time or another. Given that it has "worked" for us, we are hesitant to change any of its fundamentals as our children experience it. Yet, the pace of change in the world accelerates. Rapidly advancing technology alters the future of work. New pathways to a life of meaning and purpose – beyond the narrowly defined and broadly accepted model of four years of campus-based college or university study – emerge each year. As such, it is incumbent on school communities like Parish's to consider how the architecture of our programming might shift to better prepare students for such dynamic conditions.
I am proud that the Parish community is willing to wrestle with challenging questions and endeavors to be the best school it can be both for today's students and tomorrow's – even if such work can be complicated and unsettling at times.
We'd love to hear more about your business.
Parish Episcopal serves 1100 plus students in PreK (3 yrs. old) -12th grade. Our robust academic program – with centers of excellence in the STEM, leadership, and global studies – has sent nearly 1,000 graduates to colleges and universities across the country. Parish's uniqueness, though, lies in its story. Parish has capitalized on being "old but new again." A leading PreK-6 school for 30 years, Parish launched a bold expansion in 2002 as it added its Middle and Upper School programs.
In doing so, it has positioned itself as future-focused – liberated from the constraints that history and tradition can often impose on educational institutions and businesses, and curious as to the way the school experience might be reshaped to better serve students today who will live and lead in the complex global society of tomorrow.
Pricing:
Contact Info:
Address: 4101 Sigma Rd. Dallas, TX 75244
Website: www.parishepiscopal.org
Email: dmonaco@parishepiscopal.org
Instagram: @mrmparish
Twitter: @dmonaco
Getting in touch: VoyageDallas is built on recommendations from the community; it's how we uncover hidden gems, so if you know someone who deserves recognition please let us know here.