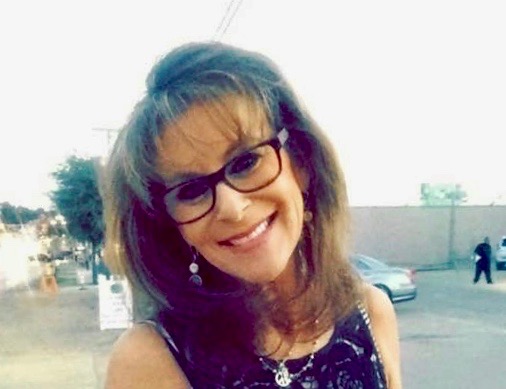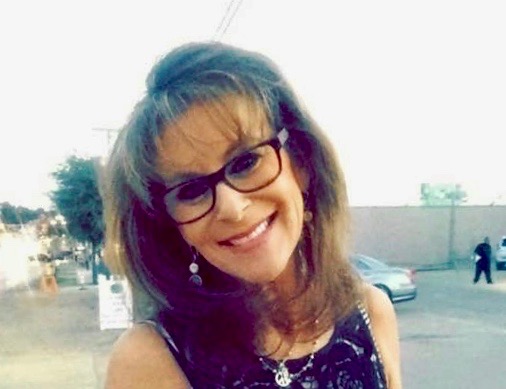 Today we'd like to introduce you to Dayna L. Fuchs, Ph.D.
Dayna, please share your story with us. How did you get to where you are today?
I remember distinctly when I decided I wanted to be a psychologist. I was 15 and in the 10th grade. I was acutely aware of the rules, morals, expectations and values that were foundational tenets in my home. Like other kids my age, I longed for independence and to be able to "venture out" without feeling guilty or "bad." For me, rebellion took the form of a double ear piercing! I was sensitive to the perceptions and reactions of others. I was a people pleaser. I was fearful that my hopes and visions were going to be met with judgement or ridicule. In my world, there was always a "yes but" which was internalized in my mind as some sort of criticism rather than an attempt to seek understanding. I wanted encouragement. I didn't want to be a failure! I was encouraged to be realistic and not too lofty in my visions. But something within me was NOT ok with choosing safety over challenge. Even at that young age I felt compelled and determined. If someone said "you can't" I thought "watch me!" To this day I operate from this principle in my work with clients.
What was less obvious to me until later in life, was the realization that old wounds were deeply entrenched within me and would take a long time to heal. These wounds had given rise to beliefs about myself, beliefs about others, and beliefs about the perceptions and reactions others had about me. These beliefs were connected to strong emotions that could be activated in situations and experiences that occurred throughout my maturation.
Old wounds could propel me to react to situations that led to feelings of self doubt, uncertainty, fear and anxiety. Who wants to feel ANY of these feelings?? My high school advisor said I probably would not get accepted to the college of my choice. I was at a fork in the road. Do I accept this as wisdom and certainty about my fate and play it safe or do I take a leap of faith and pursue my passion? I chose to take a leap of faith and thought "watch me." I was accepted to my college of choice, early admission. In college, as I set about to pursue graduate training, there it was from another advisor, "clinical psychology is very competitive, few get in." After disappointment began to give way to discouragement and disillusionment, I rallied again and took a leap of faith thought "watch me." I was accepted and graduated with my Ph.D. the first in my class amongst 5 peers.
Unbeknownst to me at the time, I was taking charge of my life and being true to myself. But feelings of self doubt from old wounds lingered with the beliefs indoctrinated in me that "adults have more wisdom; this kept rendering me unsure and anxious. After all, what if they ARE right and I can't make it? Despite academic success I still struggled with anxiety and fear. I had two selves. The one that got her Ph.D. and the one that thought others would see through my "facade."
Fast forward 30 years. All the internal and external challenges I have faced morphed into what I attribute to my success in having a thriving practice. I am so fortunate that I absolutely love what I do. I love to empower people and help them see that we all have wounds from which we operate. Yet these can be the very building blocks for self-confidence, trust, intimacy and acceptance.
Over these past 30 years, I have been fortunate to work with thousands of clients in a variety of settings. These include addiction units, Dallas VA Medical Center, trauma units, just to name a few. At the end of the day, we all want to feel valued, we want to be acknowledged, accepted, loved and listened to. We want to be authentic without fear of judgement or shame.
Successful therapy involves transformation. Transformation involves integrity and authenticity and a willingness to persevere in your own truth in the face of anxiety and uncertainty. To this end, I feel privileged to have such a long and fulfilling career. I am privileged to be part of my client's journey. I firmly believe the greatest gifts and come from some of our most painful experiences. Helping my clients has been MORE than rewarding. It has been transformative for me as well.
Great, so let's dig a little deeper into the story – has it been an easy path overall and if not, what were the challenges you've had to overcome?
For me, it has been a challenge to have my own private practice and find balance in other aspects of my life. I work long hours and have 2 kids, a husband and 2 dogs. I figure I am doing something right if my kids still want to hang out with me and are pretty successful themselves! Definitely the recreational/social/travel aspect of my life has taken a back seat however. But I am ok with that because my passion for what I do has never wavered and it has been soooo worth it!
Alright – so let's talk business. What should we know?
I work with teens, adults, couples and families. My clients present with a variety of concerns including anxiety, depression, relationship difficulties, transitions in life such as job changes, parenting, moving, divorce, marriage, career issues, conflict resolution, communication and intimacy issues, addiction, infidelity, trauma, abusive relationships, and the list goes on. It is a challenge to encapsulate the myriad of issues I have treated for nearly 3 decades!
Is there a characteristic or quality that you feel is essential to success?
I pride myself on making initial contact with clients personally. To reach out to a complete stranger is courageous to say the least. That first connection is important to me and sets the tone for the comfort my clients feel when we actually meet for the first time. What I feel is unique about my approach is that I do not subscribe to gimmicks, tactical solutions or psychobabble. I believe my clients find me to be relatable. I treat them as individuals. There is such comfort in knowing and feeling that you are not an oddball. We are all a product of history and a multitude of influences. I see individuals from a variety of cultures and with a vast array of careers and socio-economic status. At the end of the day, we all want to be valued, we want to be acknowledged, accepted, loved and listened to. We want to be authentic without fear of judgement or shame. Tailoring treatment to the needs of the client so they come away with more strength, courage, confidence, and an improved quality of life is the greatest gift in doing what I love!
Contact Info:
Address: Dayna L. Fuchs, Ph.D.
Licensed Clinical Psychologist
17103 Preston Road, Suite 140
Dallas, Texas 75248
Website: daynafuchs.com
Phone: 972-404-1377
Other: psychology today
Getting in touch: VoyageDallas is built on recommendations from the community; it's how we uncover hidden gems, so if you know someone who deserves recognition please let us know here.