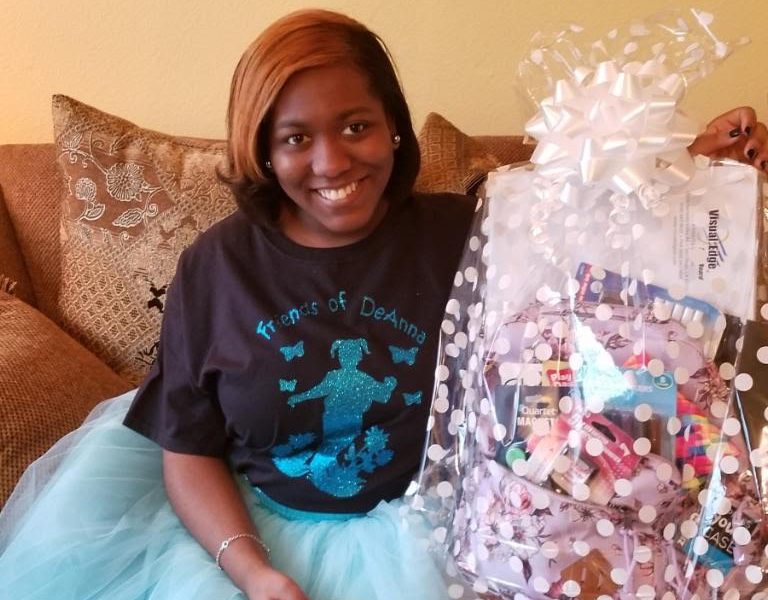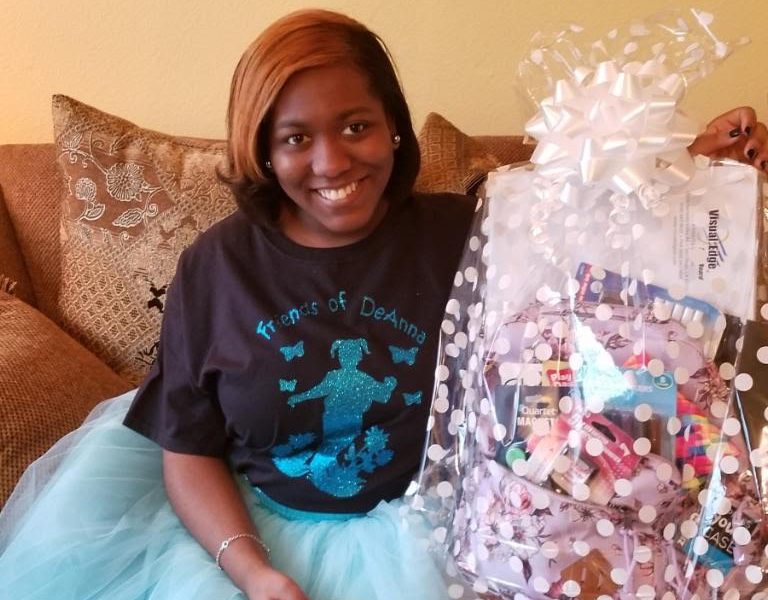 Today we'd like to introduce you to Deanna Brooks.
Thanks for sharing your story with us Deanna. So, let's start at the beginning and we can move on from there.
When I was two years old, my mom noticed that I was unresponsive during childcare pick up. My peers would typically run-up to their parents when they arrived to pick them up. When my mom arrived, I never moved; as if I were ignoring her, but not ignoring her, because the truth was, I could not see her. This was alarming for my mother, so she began to observe me more closely. She noticed that my eyes would move quickly, in a left-right motion, without my willing them to. After meeting with a specialist in Dallas, we were informed that the motion in my eyes was called "nystagmus" and it was caused by a tumor pressing against my optic nerve. An MRI at Children's would confirm this. The tumor is located in my optic chasm, therefore making it inoperable.
Within hours of meeting with my opti-mologist, my mother received a phone call expressing that I needed to return to Children's to begin treatment immediately. I received two rounds of treatment. The first round included 15 months of an experimental combination of chemotherapy drugs which resulted in the tumor-shrinking and suppressed my nystagmus. At the conclusion of the first round of treatments, I received an MRI once a month for six months, and on the 6th month, the MRI indicated that the tumor was now growing again.
It was during the second round of treatment, now six-years-old, that I wanted to be more than just a child taking chemotherapy. After the treatment, I would feel terrible. Here I was, barely 100lbs, and all of these drugs were being pumped into my body. After the treatments I was drained, I couldn't eat or drink anything, but I felt hungry. I shared with my mom how I was feeling and together, we came up with providing Chemo-Care Packages for children undergoing treatment. The care packages included: peanut butter crackers to help with the hunger, crayons, a coloring sheet, a water bottle, and tissue; everything you would need for the dreaded after feeling. This was the beginning of the Friends of Deanna Organization. Over the years, post-chemotherapy, through the organization, we would participate in various walks to give back to other organizations that invested their time to assist children with visual disabilities.
In middle and high school, I was very fortunate to have very good vision teachers, orientation and mobility instructors, and case managers through state agencies. It was not until my senior year that I was given my senior project that had to be something that would impact my community. Because of my struggles in middle and high school, I decided to use Friends of Deanna to help school-age visually impaired students that were also struggling and in need of resources that would enhance their school experience and that they would feel comfortable using in school settings. Resources and materials that they owned and did not share with other students from year-to-year. Materials they can use in school, and outside of school. Materials that would make the playing field equal to that of their sighted peers. I wanted to share my experience and provide these students with "The Gift of Sight."
Friends of Deanna is now in its third year! Yes… it was more than a senior project. After gifting the first student, I wanted to keep it going, and with the help of my family, we were able to register my idea as a legal 5013C organization so that we may continue to give the gift of sight to students in the communities we serve.
Overall, has it been relatively smooth? If not, what were some of the struggles along the way?
As a teenager in middle and high school, my mom found herself in a constant battle with the schools advocating for resources that I needed to assist me in the classroom, whether it was enlarged books, not being able to see the red marker on the whiteboard, or just not having enough time to physically read my material. Some teachers were simply insensitive to my needs as a visually impaired student.
I must admit that I did not make life easy for myself because let's face it, how many teenage girls do you know that want to be different in middle and high school? I was bullied and made to feel like an outcast. I can remember after gym class one day, a group of girls locked me in the locker room and turned the lights off. Now, this may sound like middle school pranks, but as someone who was legally blind, leaning on the light for safety and security, it wasn't a prank. Kids were cruel. And they were cruel because of something I couldn't even control. I struggled to make friends and my peers really didn't care about trying to understand how I was trying to maneuver through life with my visual impairment.
I love to read, however, reading is not easy when you have to hold the materials within centimeters of your nose. It takes a lot of mental muscle energy. Sometimes in school, my eyes would be blood red because I would strain my eyes so bad not wanting to pull out a magnifier. As a result, I would fall asleep in class because I was working 100x harder than everyone else just to get through the first period. When my high school Vision teacher introduced me to new software's and programs that can assist visually impaired people with these issues, such as learning ally and audible, I realized how important it was for all visually impaired people to have these resources. High school had really given me that foundation I was missing for my whole life and awakened a spark in me to give all visually impaired people the same.
Now, in college, I still have my struggles. I had to get used to not having my family around all the time. I also had to build a brand-new support system, and it didn't happen overnight. If I've learned anything from my first year, it's that the new experiences for visually impaired people never really stop. For example, I recently got my first job in my school's admissions office and the first two months were extremely difficult. I can honestly say, that without all the preparation and tools I had been given over the years, I would not have survived. The experiences also reaffirmed my passion to never have any other visually impaired person in that situation without the skills necessary to succeed.
Please tell us about Friends of Deanna – what should we know?
During high school, I became aware of a whole community of visually impaired people. I was given many wonderful opportunities, including spending a summer at Texas School for the Blind and Visually Impaired in Austin, TX. There, I made friends who understand firsthand what it was like for me living in a sighted world. This experience is what really made me want to help other visually impaired students have these opportunities and to have the resources they needed to succeed in school without all the struggles that I had growing up. I also wanted to share this wonderfully optimistic and fearless community with other students who are struggling to find their place in a sighted world. When I became a senior and had to perform a senior project that would positively impact my community, there was no question on what I wanted to do, and thus, Friends of Deanna was born.
The purpose of our organization is to supply visual aids to students with extreme visual impairments in 5th through 12th grade that will assist them in becoming independent members of society as they continue to strive for academic achievement in reaching their professional goals. We also strive to be a support system for the families that are visually impaired. We want to be there to answer questions, give advice, and to honestly just be a friend. We hold an annual banquet every year in April where we raise money and choose recipients to gift assistive technology of their choice, along with other necessary aids that will assist students in their day to day life.
I know what it's like to grow up and be the only one who can't see or be ashamed of who you are, and I don't want any child to feel that way. I've lived this story of being an outcast. I've been the girl with the disability with no one taking the time to just get to know ME. In high school, having a strong support system of family and friends really helped me to preserver when things felt unbearable. Our organization seeks to be that friend. That's what sets Friends of Deanna apart from other organizations. We aren't just looking to raise funds and get clout. We want students and their families to know "we get it, and we got you."
Any shoutouts? Who else deserves credit in this story – who has played a meaningful role?
Through our mission, for two years, Friends of Deanna has successfully gifted the "Gift of Sight" to two students in the DFW metroplex. We were able to make this possible with the support of our friends, family, and community supporters.
We want to specifically thank The Pelican House Restaurant in Duncanville, TX and Ten-Eleven Grill in Dallas, TX for believing in our mission and allowing us to utilize their facilities for our annual banquets.
100% of our proceeds go towards our mission so to anyone that has ever supported us by purchasing a banquet ticket, participating in our raffles, supporting a Facebook Campaign or simply sending a few dollars via cashapp, our total appreciation could never be put into words. We know that the students we have helped are excelling in life because of you and we thank you.
Pricing:
Friends of Deanna T-Shirt $15
A Sight to See Banquet Ticket (2020) $35
General Donation $10+
Contact Info:
Suggest a story: VoyageDallas is built on recommendations from the community; it's how we uncover hidden gems, so if you or someone you know deserves recognition please let us know here.