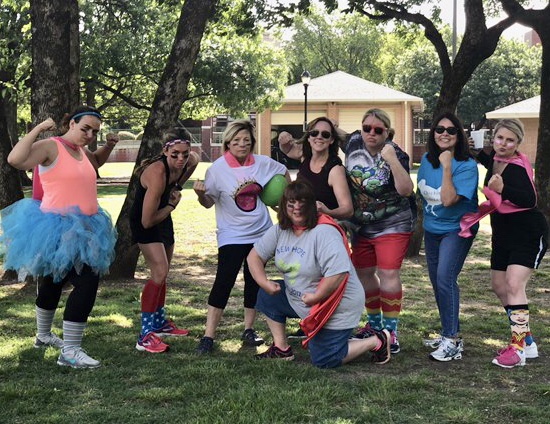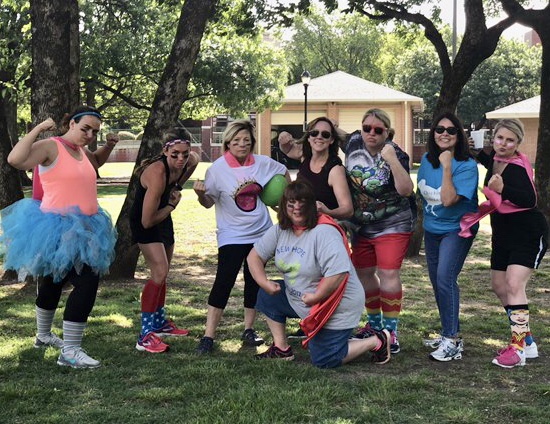 Today we'd like to introduce you to DeeDee Mims.
Thanks for sharing your story with us DeeDee. So, let's start at the beginning and we can move on from there.
I am one who completed my degree in elementary education and vowed I would never teach. Thirty-seven years later, I've started a new school, extremely passionate about fostering academic and spiritual growth in students, preparing them to impact their world. I love educating and impacting the lives of young people, regardless the age. I have worked in various capacities, with students from infants to high school seniors in various teaching positions, coordinating student activities, developing leadership initiatives, developing curriculum, and mentoring fellow teachers.
Having taught the last thirty years in a private Christian school in Richardson, I had just become the lower school principal in 2015. This was, I believed, where I would spend the remainder of my employment, at this school in this position. My gifts and passion are within education, but I love mentoring others to meet the needs of students. The position of lower school principal was, what I thought, the perfect position for me. Then in the fall of 2016, it was announced the school would be closing. Retirement seemed possibly coming sooner than I had expected.
As I began seeking the next move and praying for God to make things clear, I applied for a job at another private Christian school in the area; really the only one I perceived would be a good fit for my new role as a principal. It was a much bigger school, and one where I could gain great experience in methods and practice. Meanwhile, a teacher currently working for me told some parents that she was not going to look for another job; she was going to wait for "DeeDee to open a school"…WHAT?? And to add another interesting twist, I had never been rejected for a job for which I had applied…until now; I didn't even make it past the initial phone interview. Yet I was not convinced on the idea of opening a new school, even though I knew I was crazy enough to attempt it.
Parents at the current school began asking me if it was, in fact, true that I would open a school. Many were willing to come with me if that were the case. I remember thinking, 'I just need a definite NO; what did I know about opening a school?' I arranged to have dinner with my husband and older daughter, as they would definitely tell me it was a crazy idea. I had asked my husband several times about other business opportunities, and he always dismissed the idea.
I approached the question at dinner, just sure that I would get the NO for which I was looking. So of course, they thought it was a perfect idea – in fact, my husband said, "DeeDee, this is what I've been telling you all along!" February 11, 2017, became the inception date of New Hope Christian Academy. For those families who were willing to come along side us, they needed a school for their students to attend that upcoming August; I closed a school in May, opening NHCA August 23, 2017.
Our first year has been nothing short of fantastic. Most of the students we had were from the previous school and I knew their academic background and their struggles. Here are some of the successes we achieved as a school:
• Opened with 28 students, ended the year with 34, grades PreK3 – 4th
• Opened a daycare for children 3 months and older in March 2018;
• Averaged increase of 2 reading levels for students K-4th; one student increased 4 reading levels through the year. (All our 1st graders are multiplying and dividing!)
• Our 3rd and 4th grade students wrote their first research paper, academically more advanced than many 7th graders from a neighboring school.
• Started a more rigorous math program, with most students completing 1.5 years of math, and all testing at a higher math level.
• Ended the year with a 91% retention rate of returning students.
Overall, has it been relatively smooth? If not, what were some of the struggles along the way?
Opening a new school, any business actually, is never without hard work, sweat and some tears! There were actually several major hurdles to overcome. Our first concern was could we financially set up a school with what equipment and curriculum I really wanted and located where I wanted the school to be. The rent in downtown Plano is fairly high, and not anything we could afford. Result: We have been given the opportunity to house at the First Christian Church of Plano, paying only about 20% of the going rate. It also had no buildout (was already built for an education center), including a small gymnasium, AND located in historic downtown Plano! What a major blessing, and our first hurdle to overcome.
Second issue, another financial one, was obtaining the funds necessary for basic equipment to set up a classroom. We estimated that it would cost between $8,000 – $10,000 for each classroom to purchase the basic equipment, totaling a minimum of approximately $60,000. Result: Again, we were able to spend about 20% of that amount, including a fully equipped computer lab, art studio, mobile science lab, and smart board. Second hurdle overcome.
Third stress factor was the physical opening of the school. We were not able to take possession of the space until August 1, and school was to start August 23, with a grand opening scheduled for August 8. Result: The grand opening was held at the Art Centre of Plano, free of charge (generally a $5,000 expense), with our school open for tours. We had over 200 in attendance, which we considered a great turnout. School opened August 23rd, and we haven't stopped since! Third hurdle overcome.
Fourth concern was obtaining a tax exempt status to purchase needed curriculum and materials. Result: We ended up spending approximately $10,000 of our funds on taxable items, but ended the year on target for our projected budget, even with less students for which we had budgeted. We are still waiting on the 501c3 designation and expect to receive that any day.
There have been consistently other stressors along the way, but we have made it through our first year, excitedly looking forward to the second year to be even better.
Alright – so let's talk business. Tell us about New Hope Christian Academy – what should we know?
New Hope Christian Academy is truly a school of teachers dedicated to teaching children and reaching them where they are. It is a unique hybrid of sorts; we are structured similar to a school for students with special needs, but we are not a special needs school. As an educator, I strongly promote and encourage my teachers to personalize instruction; students are allowed to move ahead or relearn as needed. We have a traditional classroom, but don't always use traditional teaching methods. The teachers employ hands on activities, interactive learning and discovery in their teaching and facilitating methods. Our classroom ratios are lower, and it enables our teachers to be more effective in reaching the needs of each student in the class. We intend to add one to two grade levels per year up to 12th grade. With our daycare, "The Nest," we want to provide a place where the family can be together, not just for convenience for the parents, but to promote learning with the entire family involved. Plans are already in progress for future expansion.
Having a diverse population is important to New Hope Christian Academy; not only with our students, but also within our teacher population. We want to enhance the educational experience through working side by side with students and teachers of different backgrounds, abilities, and cultures. We believe this will enable us all to effectively and cooperatively function in a multicultural, multi-ethnic environment.
As a company, I am most proud of our staff. The teachers at NHCA are committed and have had great success in the classroom with some unique learning situations. They are supportive of administration and have established a great environment in which to work. They honor God and model godly character throughout the day, and instill that character in their students on a regular basis. Most importantly, they have fun with their students, making our school a wonderfully happy place.
New Hope Christian Academy is unique in our foundation, in location, in philosophy, and particularly in practice. This was illustrated best when, at the end of our first year, the teachers and the students both were not ready for the year to end. There is a true authenticity in our school community that is not found in many other private schools, which we will work diligently to maintain even as we grow.
Any shoutouts? Who else deserves credit in this story – who has played a meaningful role?
This probably sounds cliché, but with all sincerity I must say the credit belongs to God. To close a school and open another one in 3 months, have all the provisions needed to start with only 20% of the estimated budget, have the initial success we have had in opening as well as the marked academic success with our students can only be nothing short of a miracle.
Credit also goes to our families who came along side us in this inaugural year. Without the support of our families, and the confidence they have in our entire staff, we would not have been as successful. Without the emotional support of my teachers, and the confidence they have in me to lead them, New Hope would not exist. Special credit also goes my husband, who has encouraged, supported, provided business expertise and emotional support above and beyond what would normally be expected.
Pricing:
Daycare pricing: $575-975 per month; part-time options available
K – 6th grades school year pricing: $9,175 – $11,250 annually
Contact Info:
Image Credit:
Picture: NHCA Staff in the annual kickball game vs. students
Getting in touch: VoyageDallas is built on recommendations from the community; it's how we uncover hidden gems, so if you know someone who deserves recognition please let us know here.