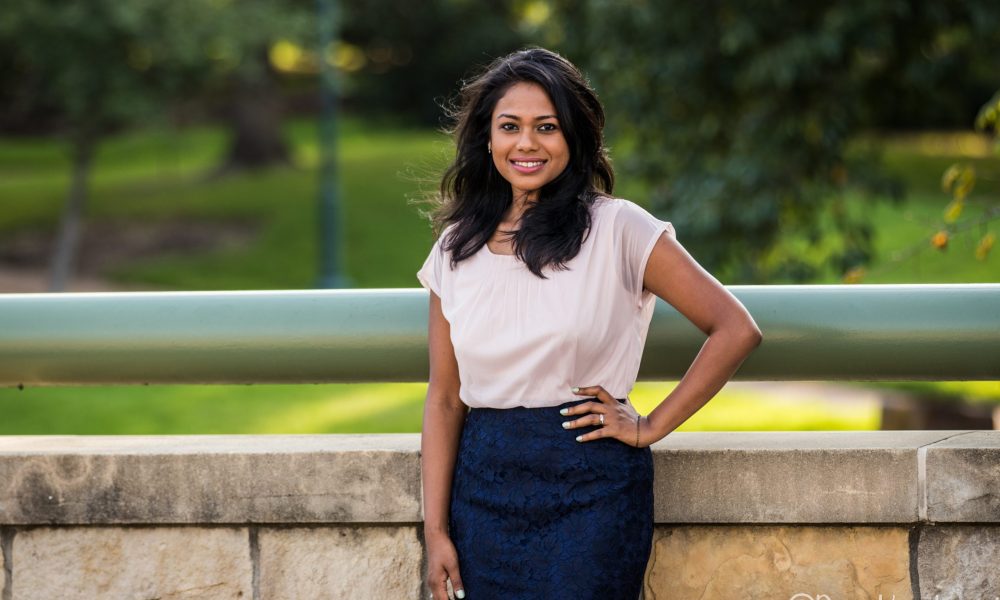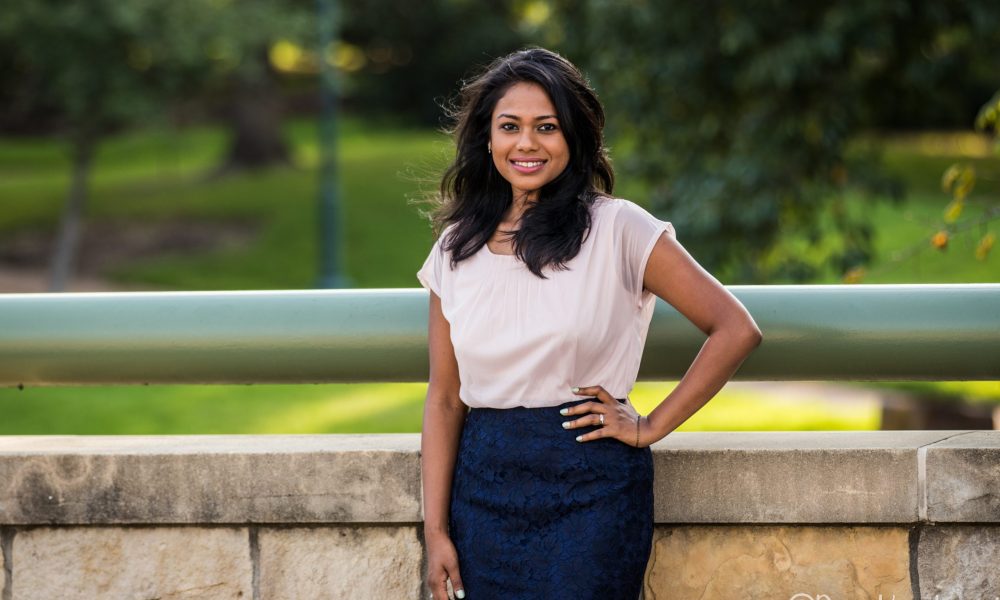 Today we'd like to introduce you to Deepika Pillai.
Deepika, can you briefly walk us through your story – how you started and how you got to where you are today.
I grew up in a family that loves to travel. Weekends were always very special, we would take off to a new destination every weekend. Geography was my favorite subject in school and I would spend hours staring at maps of different countries. I still find myself spending hours on Wikipedia learning about different parts of the world.
I have always admired the way my Dad drives and would fight with my sister to ride shotgun on our road trips. I remember every drive we've had, the gorgeous countryside, the monkeys on the roadside, the wind in my hair and the now-funny car games to keep us company. I remember it like it was yesterday 🙂
My mom always taught us about compassion and she has the innate art of giving that I try to embrace in my everyday life. We were always was encouraged to have an open mind and "explore". These values have stuck with me and has made me a very "open-minded" person.
This brings me to a point of how big an influence parents are on our kids. We have the responsibility and the opportunity to shape them tinto fine human beings. Simply by being our best selves, we can teach kids a lot more than academics can.
I believe that every human being has something unique to offer, and something to learn from. We need to burst our bubble and get out of our comfort zone to be truly touched as a world citizen.
I'm truly blessed to have found a man who shares very similar beliefs and values. He also loves traveling and is great company! He is the perfect Ying to my Yang and has supported me through thick & thin.
The birth of our son in 2016 has not paused our travels one bit. His first journey was at 6 weeks old and there has been no looking back. He has already lived in 3 different countries, and traveled to over 20 cities across the world. We are raising a true global citizen!
Has it been a smooth road?
No pain, no gain, y'all! Life is full of struggles, and the sooner we learn that we need to work with those inevitable obstacles, the smoother the journey will be. Ours has been a fairly smooth road with some rocky patches. But it has always been a beautiful journey.
When I was pregnant, I was at a demanding Marketing job in Dubai, putting in 12 hours a day. Going from that lifestyle to be a stay-at-home mom was hard. But I knew I wanted spend at least 1 year with my baby so it was a very conscious decision. Very soon I realized that doing a "job" is probably the easiest thing on earth, and being a mom – overwhelming, exhausting and stressful, with a boss baby who needs you 24/7.
As a new mom, in the first couple of months, you have no idea what hit you. And you just hustle through the duties of a new mother. Once the dust settles, you start craving adult interaction and yearn going back to your previous life. I decided to channelize my thoughts on my blog in a quest to help other new parents who might have similar questions as I had. It was always difficult finding the time to sit down and write. I constantly struggle with what to say, how to say it, and how much to say.
I now also have a new family in a branding services company where I work as an Account Manager. It has also been very tough going from being a full-time mom, to being back in business. From making my baby settle down in daycare to finding a job that gives a good work life balance as well as fuels my skills was extremely tough! My colleagues and the management have been extremely welcoming and supportive right from the first day.
Having no family or support system makes it very hard on us, as parents. We often miss being so far away from our families, but this is the life WE chose. We chose to break free from our comfort zone and explore. And these are the quirks of the lifestyle.
But I'm lucky to have a supportive husband who is the backbone of my life. He is my biggest critic and my best friend! He steps in whenever I'm away and takes full charge of our home and baby. He is the definition of the new-age hands-on Father.
So let's switch gears a bit and go into the Deexterous story. Tell us more about the business.
I have spent over 4 years in hospitality marketing, and that's what planted the seed of love for exploring new cuisines and restaurants. Given my love for traveling from an early age to trying new foods, I started writing my blog Deexterous to chronicle my journey. With the entry of our son in 2016, I naturally started writing about parenting along with travel. It is a humble space where I share my own experiences of traveling as a young family. My goal is to empower other parents to really get out, and travel with kids, without fear.
Through my blog, I would like to reassure that it IS possible to live a full life even with a baby. It is possible to travel the world and pursue all your interests. I want people to stop thinking that having kids will stop your life. I strive to encourage other parents to travel, a lot, with your kids. It can be hard and stressful. But always challenging your kids and regularly pushing them outside their comfort zone, is only going to make them better prepared for life. I work with a wide range of companies in the DFW that are in my niche to develop original content. I only recommend brands that we have used and loved.
I also have a column called "Celebrating Motherhood", where I invite real moms to share real stories. This gives a different dimension to my blog, which is otherwise editorial in nature.
How do you think the industry will change over the next decade?
Social media has being growing exponentially stronger since over a decade with no signs of slowing down. I feel the increasing media usage of Baby boomers is interesting to note.
We have celebrities and influencers partnering with brands and now is the time for Micro Influencers (10k-100k followers) & Hyperlocal Microinfluencers (3k-10k followers).
Another point to note is that with people's reduced attention span, there has been a shift from written content to video content; and now audio content is gaining more popularity. Alexa is quite the game changer and it will be exciting to see how brands leverage audio content.
What do you like best about our city? What do you like least about our city?
Dallas has welcomed us with open arms. In the couple of years that we've been, I've made some great friendships and unforgettable memories. The sense of community is strong, which is what we crave as humans. The weather is good for most part of the year, which makes it extremely easy to live in. I have fond memories from childhood, playing with my friends in the neighborhood and I love that Dallas is blessed with so many parks and different activities for kids.
I wish we had slightly better public transport, especially when the folks are visiting from India and completely dependant on us driving them around. Though I've heard great things about DART, there is no last mile connectivity, which sort of defeats the purpose.
I miss country-hopping, which is easy to do in the Indian subcontinent, Middle East & Europe. But the US is such a vast & vibrant country, with a wide range of sights each season. You literally can do different things every single weekend, and it is great to keep kids constantly engaged.
I do miss the beach, a lot. Little Elm Beach is the closest we can get but I miss the soothing sound of waves. Dallas makes up for this by being centrally located. You can easily reach either coast within a couple of hours!
Contact Info:

Image Credit:
Deepak Kulal from DeepKaptures
Getting in touch: VoyageDallas is built on recommendations from the community; it's how we uncover hidden gems, so if you know someone who deserves recognition please let us know here.