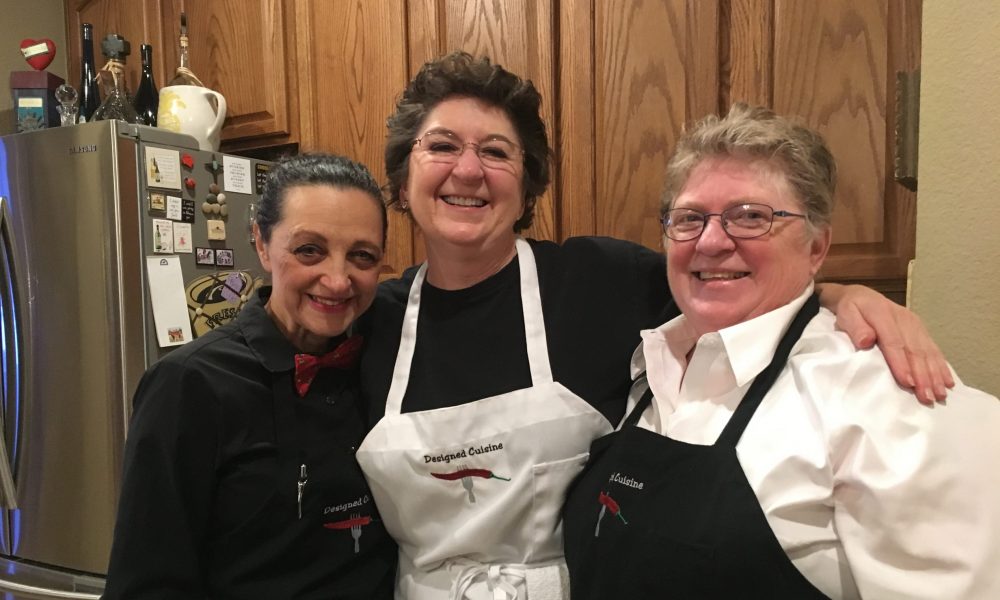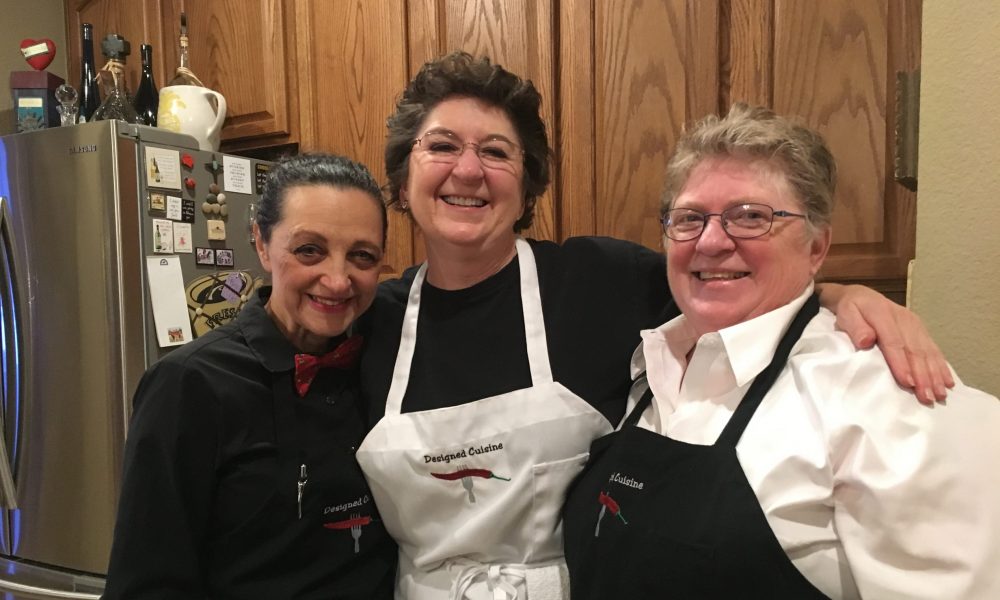 Today we'd like to introduce you to Anne Blankenship.
Anne, please share your story with us. How did you get to where you are today?
I learned to cook at an early age and have always enjoyed "playing with my food." I can recall to this day my grandfather making a scrumptious Boston Cream Pie. He was such a great cook and truly enjoyed feeding us as children. Watching him and being allowed to help him as a child was the start of my love affair with food and cooking.
For most of my adult life, I cooked for many family gatherings and entertained friends with elaborate dinner parties. The preparation of new dishes and the challenge to make everything from scratch and with the freshest quality ingredients available was always my criteria, whether it was homemade biscotti, elaborate, decadent cakes, a multi-layered potato torte or simply the freshest asparagus I could find, drizzled with a fine balsamic vinegar to enhance the flavor.
After many years in the corporate world, I finally decided to trust my instincts and listen to my heart, discovering that I could indeed make a living as a personal chef. It gives me great joy to show people what real, honest food is all about and how actually sitting down and enjoying a home-cooked, nutritious meal can be one of life's greatest pleasures. I discovered the American Personal & Private Chef Association (APPCA), where I received professional training and mentoring, which resulted in the formation of my business, "Designed Cuisine, A Personal Chef Service" in 2006.
The desire to constantly learn was the motivating factor that took my interest in cooking to a new level. In addition to joining APPCA, I enrolled in culinary school, which gave me an opportunity to expand my knowledge and skills and become more proficient on many levels. While I was still employed in the corporate world, I attended culinary school at night and worked for large catering companies on the weekends to gain experience. Most of my colleagues in culinary school were at least 20-30 years younger than me, but I told them "you will not outwork me and you will not out hustle me." And they didn't!
Of course, I would crawl on the train to go home after 4-5 hours on my feet in class but I would not let them see me falter. One of my proudest days was graduation from culinary school. Although I had a bachelor's degree and a paralegal certificate, I had never worked harder (physically and mentally) to achieve something in my life. I graduated with an Associate Degree of Applied Science in Culinary Arts and earned the designation of "CC" or "Certified Culinarian."
I am currently a member in good standing of the American Personal and Private Chef Association. I am also a member of the American Culinary Federation and the Texas Chefs Association, where I am required to recertify every 3 years by taking continuing education units. In addition, I maintain my certification as a food safety handler by taking the national Serv Safe exam every 5 years.
"Happy and successful cooking doesn't rely only on know-how; it comes from the heart, makes great demands on the palate and needs enthusiasm and a deep love of food to bring it to life." – Georges Blanc -"Ma Cuisine des Saisons"
Has it been a smooth road?
When I left the corporate world in January 2007, I focused on growing my personal chef business. It was a difficult process, as I was still attending culinary school, trying to network to gain clients, and working at various restaurants and event companies.
One of the biggest challenges was the fact that I was older than many of my contemporaries. I had to do required internships at restaurants during culinary school, and on more than one occasion found that my supervising chef was at least 10-15 years younger than me. I worked for $5.85/hour one time, scrubbed fish scales out of a sink and was mopping the floor at midnight, but didn't care or think that it was "someone else's job" because the experience & training were invaluable.
My favorite story from an internship reflects my passion about cooking – my supervising chef took me to the stove to show me how to make his signature dessert. He was Thai and for some reason always called me "Anne Anne." He looked me in the eye and said to me very seriously:
"Anne Anne when you make dessert, you must make with love." And that is exactly how I feel about being a personal chef – it is my passion, and I nurture and care for my clients with food that is cooked with love.
The advent of social media was what helped push my business forward. I had already created and designed my own website, but learning to use social media to promote my business was like going back to school to learn a new language! It was extremely challenging but the Internet is a tremendous resource of "how to" videos and articles, so I was constantly researching and reading, teaching myself everything I could to promote my business. I am proud to say that in addition to my website you may now find me as "Designed Cuisine, A Personal Chef Service" on Facebook, Google, Instagram, Yelp, & LinkedIn.
So, as you know, we're impressed with Designed Cuisine, A Personal Chef Service – tell our readers more, for example what you're most proud of as a company and what sets you apart from others.
As a personal chef, I provide detailed and caring service to my clients with home-cooked delectable cuisine that is designed especially for each household and cooked in my clients' kitchens on a weekly, bi-weekly or monthly basis for a per-service fee plus the cost of groceries. Included is grocery shopping and meals prepared by hand with fresh ingredients, then packaged & stored in the refrigerator. I take over their kitchen on the established cook date, prepare all dishes on their agreed menu, and leave behind a clean kitchen with enticing aromas of mouthwatering food.
While I live in the North Dallas area, I take clients from within a 25-mile radius and service both Dallas and Collin County… There is a mileage upcharge for clients not within the 25-mile radius. I cook in my clients' homes on their established cook date, so do not have a specific address for my business. There is no "brick & mortar" location.
I think the fact that I take time to research as well as create recipes for clients, and to find new and enticing things based on their preferences is what sets me apart. Having a personal chef is all about what YOU want, so I am constantly reading and researching for recipe and menu ideas for various clients. I have clients that run the spectrum from those that eat healthy and are organic, gluten-free and low cholesterol, to those who prefer "comfort food" so recipe investigation is ongoing. I spend many hours in a given week reading and creating, in addition to actually cooking.
I enjoy pampering my personal chef clients and customize all services and food to their exact preferences. As an example, my Monday client cannot tolerate too much garlic with the fresh spinach, so I make sure I use just a pinch of garlic. However, my client on Tuesdays loves onions and garlic, so the more I use the happier they are. Paying attention to details is what my clients are paying me for – if they want the peel off the apple in their fruit salad, that is what they will get. It is my job to remember these details so that I provide the best service possible and the food is to their exact preference.
I recently received a thank you note from the daughter of an elderly client. She hit the nail on the head as to why I do what I do as a personal chef:
"Anne – Not sure what you did yesterday but you were perfect for Mom. After losing her kitty (16 yrs. old) she had been so sad. She said you gave her the best food, and some she liked and some she didn't. Food is so much more than nutrition. Thank you so much!"
I also offer customized cooking classes in your kitchen tailored to what you want to learn, and I teach both children and adults. Teaching people to cook is a passion and one of the best confidence-builders is facing recipes or techniques that appear most intimidating. Overcoming kitchen fears is empowering and I truly enjoy helping people master cooking skills. Consider giving a cooking class as a unique gift for a special occasion such a birthday, shower or anniversary.
For catering, I specialize in smaller venues and celebrations for up to 20 people as well as intimate dinner parties and personalized events. Gift certificates are available for personal chef service and cooking lessons.
"Cooking is like love; it should be entered into with abandon or not at all." – Harriet van Horne
Let's touch on your thoughts about our city – what do you like the most and least?
I am a Dallas native and have spent most of my life here, attending both high school and college in Texas. While Dallas has grown tremendously (I can recall when there wasn't a Dallas North Toll Rd.!) it is a terrific city in which to make a living. We have the advantage of being located geographically in the center of the country with an international airport, so the availability of fresh seafood and exotic fruits and vegetables is phenomenal.
Since I am in the "food business" this is a tremendous asset in what I can offer my clients. However, sometimes growth needs to be better strategically planned as some of the traffic patterns have become extremely congested because of new housing/apartments/condominiums and the location of where they are being constructed.
Pricing:
Minimum fee is $275.00 for personal chef service, private cooking class, or an event
Contact Info:
Phone: 214.205.0818
Email: chefanne@designedcuisinedallas.com
Getting in touch: VoyageDallas is built on recommendations from the community; it's how we uncover hidden gems, so if you know someone who deserves recognition please let us know here.