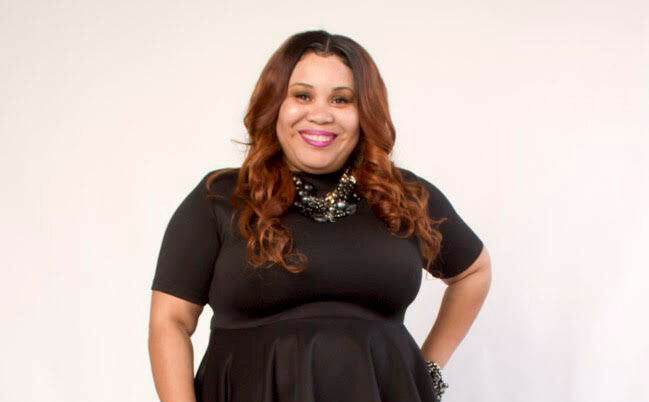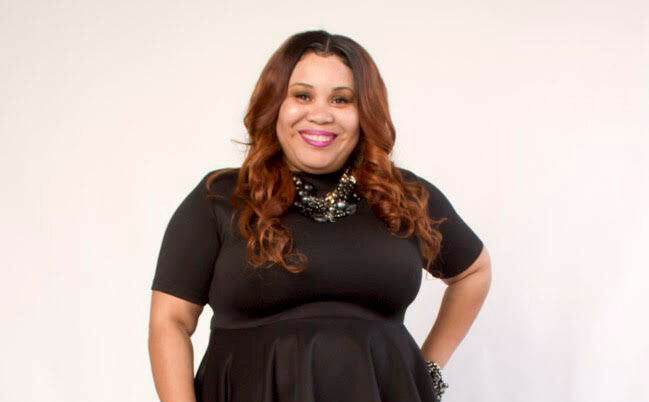 We are thrilled to be connecting with Dr. Nicckay Natson again. Dr. Nicckay is a Licensed Clinical Christian Psychologist and is also a content partner. Content partners help Voyage in so many ways from spreading the word about the work that we do, sponsoring our mission and collaborating with us on content like this. Check out our conversation with Dr. Nicckay below.
Dr. Nicckay Natson is the Executive Director and Founder of Rejuvenation Counseling Coaching & Consulting LLC. Dr. Nicckay is a Licensed Clinical Christian Psychologist, Licensed Clinical Christian Therapist and Licensed Clinical Christian Marriage and Family Therapist a Licensed and Ordained Minister, Certified Life Coach, Certified Mentor and Certified Marriage Mentor. She is also a Certified Symbis facilitator. She has been a therapist/therapist supervisor/behavior analyst for over 18 years combined in the secular arena before she decided to start a Christian Counseling Practice to help those that are in need. Dr. Nicckay earned a Bachelor's Degree in Psychology and in Organizational Management in 2007 and a Masters in Executive Leadership and in Human Services with a concentration in Marriage and Family Counseling in 2012. In 2016 she has earned a Doctor of Clinical Counseling and Psychology. In addition, Dr. Nicckay as a young child always had a creative imagination and a zeal for writing. She has always been animated and love to read stories and reenact that story and use props to make it come to life when she taught Pre-K and Kindergarten. She wanted the children to use their imagination and use their cognitive skills to enable them to capture and fill their little minds with bright vivid color and characters to stimulate their senses. Since then, she has progressed quite a bit to formulating longer and more complex stories and sharing them with much larger audiences. As a professional writer storyteller, and one of God's scribes in the earth. She is adept at using her imaginative thinking and creative flair to bring her stories to life in engaging and entertaining ways to capture the attention of people to bring transformation to their lives through written communication. Through her writings, prophetic utterances are released. Dr. Nicckay is the co-author of Daughters of Triumph, Overdue, Letters to my Legacy, Unshakable Faith, and Urgency Prayers Right Now, the author of The Birthing of A Intercessor, Lifting the Mask, The Pure In Heart a 31 day devotional, The Love Nest Marriage Devotional for couples after God's own heart. She is an entrepreneur, a leading lady, one who knows how to operate and flow in the kingdom and in the marketplace with grace.
Can you tell us about your books and what inspired you to become an author?
My books are inspired by the things that has happen in my personal life. They are meant to bring healing, deliverance and understanding to the readers. There are a variety of books from inner healing, trauma, and marriage. The inspiration behind me wanting to become an author started from my childhood and working with children and families that experienced much of the things that I write about.
We'd love for you to talk to us about your role as founder and President of Natson Enterprise and about the entity.
Natson Enterprises consists of a conglomerate of programs, hubs and apostolic centers/schools. The Remnant Arising Academy & Training Institute a school for seers, prophets, and prophetic vessel in the earth, leadership, intercessors, watchmen, prayer warriors, gatekeepers, business, and ministry and also for those that would like to obtain a degree in theology, ministry, clinical pastoral counseling ect. The place where prophets, leaders, intercessors, and entrepreneurs are developed and birth out. A place where people can come for inner healing/ soul purge and deliverance. SOE Spirit of Excellence Resume Services where top of the line resumes are written and interview and job coaching is conducted. Dream Realty, where we help others to purchase a home or build a home and help first-time homeowners. Rejuvenation Counseling, Coaching and Consulting mental health and counseling tele-health services, Touched by Heaven Christian Gifts & Accessories, where you can purchase bibles, journals, mugs, key chains, ect. and Natson Publishing & Creatives, where we help to publish your written works and take it global. LIFT International Inc, a global ministry assisting women in the earth in their growth and development in a variety of ways. Kingsman International Inc, a global ministry assisting men in the earth in their growth and development in a variety of ways.
You and your husband are the Founders of The Love Nest can you tell us about The Love Nest?
The Love Nest is a ministry that shares the love of God and restores and repairs the breaches releasing the wisdom of God through Kingdom talk centered around relationships, marriage, ministry, business and family bringing restoration and repositioning the heart back to the kingdom and igniting the love in marriage and in the family.
Dr's Alton and Nicckay Natson are high school sweethearts they have been married for 25 years and have a passion to see marriages healed, filled with faith, love and joy. They are called to be the repairers of the breach to bring restoration and life back to families and marriages.
They are the authors of The Love Nest Devotional for Marriages and The Love Nest Workbook and Journal. The TV and Radio host of The Love Nest Show that airs on Zenith TV Network every Saturday at 6:00PM EST and The Love Nest Radio Broadcast that airs on Zenith Radio Network every Sunday at 7:00PM EST. They are also the founders of The Love Nest Magazine.
You and your Husband Dr. Alton Natson are also Apostles you have a ministry called Kingdom Global International and Kingdom Global Alliance Network – what should we know about your ministry?
ChurchOne Dallas/McKinney is a nonprofit organization an apostolic hub and network advancing, building and impacting kingdom. We are the one the shift and movement in the earth. Our ministry can be viewed via live stream online and you can visit us in person. We are headquartered in Dallas, Texas. We are founded off of Matthew 5:14. Our beliefs are based on the Bible and centered on Jesus Christ. Our mission is very simple: to equip, educate, win souls and lead people to honor and glorify Jesus Christ. That means we're not about some complicated religious system, we are in existence to tear down the altars of baal and break religious systems and shake the very foundation of the kingdom of darkness. We are the one who is radical for Christ and about helping people from all backgrounds discover the joy that comes from knowing and serving Jesus Christ.
Any management advice for folks who might be wondering how you manage and juggle all of these endeavors?
My advice to anyone is to prioritize make sure that you are doing a lot of self-care and balancing the affairs of your life. Don't be afraid to ask for help. Get a dream team together to help you that you can trust. It takes teamwork to make the dream work. Delegate, delegate, delegate and get rest.
Is there anything else you'd like to share with our readers?
Always put God first in everything. Allow the Holy Spirit to lead, guide and direct your path.
Thank you so much again for sharing all of this with us. Before we go, can you share with our readers how they can connect with you, learn more or show support?
ww.rejuvenationcounseling.org 
www.drnicckaynatson.com
www.luvnest.org
www.zenithtvnetwork.com
www.zenithradio.com
Contact Info:
Facebook: Apostle Dr. Nicckay Natson
Twitter: Dr. Nicckay Natson
Youtube: ChurchOneDallas/Mckinney
Image Credits
Natson Publishing & Creatives LLC for flyers Photo Credit: Desire Lawrence Photography professional photos
Suggest a Story:
 VoyageDallas is built on recommendations from the community; it's how we uncover hidden gems, so if you or someone you know deserves recognition please let us know 
here.