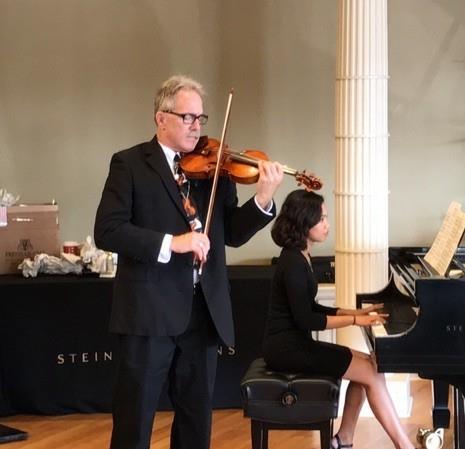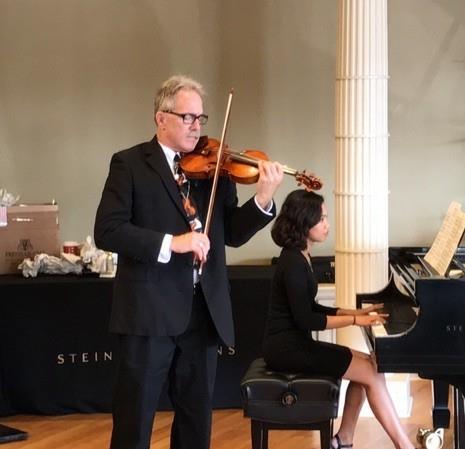 Today we'd like to introduce you to Dr. Rand Certain.
Certain Music is a Family- Traditional-Style of Music Education. We serve the *Plano & North-Texas Area with *Private-*Violin,Piano,Music Theory & Conducting- Instruction** for ages three to ninety-three with Dr. Certain, a Professional Member of the American String Teachers Association (ASTA), the National Association of Schools of Music (NASM), and the Music Teachers National Association (MTNA).
About Certain Music
Dr. Certain began studying the Violin & Piano at age 2 – he was privileged to begin his Violin studies after his 'initial' Study Session with Dr. Suzuki himself at Southern Methodist University in Dallas, Texas. Dr. Suzuki happened to be in Dallas as a guest Professor of Violin in December of 1964. After the Study Session with Dr. Suzuki, he 'highly suggested' to Mrs. Certain," that young Rand begin Private Violin Instruction immediately!!". Thus began Maestro Certain's 19 year Violin & Piano training under the instruction of Mr. & Mrs. Franklin Washburn of Dallas, Texas (University Park).
Dr. Certain received instruction from the following respected teachers:
Franklin(Violin) & Dorothy(Piano) Washburn – Mr. Washburn studied with Ivan Galamian. In the early 1960's, Mr. Washburn created the Dallas Junior Honors Orchestra, as well as teaching the violin privately for more than 40 years. Dr. Certain studied with Mr. Washburn for 19 years, prior to attending the Hurley School of Music at Centenary College in Shreveport, La. on a full violin performance scholarship.
Laura Crawford – Mrs. Crawford is the founder and director of the Centenary Suzuki School. She is also on the faculty of Centenary College where she teaches violin, chamber music, string methods, and string pedagogy.
Samuel Applebaum – Mr. Applebaum was a noted and enthusiastic teacher of the violin. He wrote a number of respected books on violin instruction.
Yehudi Menuhin – Baron Menuhin was an American violinist and conductor who spent most of his performing career in the United Kingdom. Yehudi Menuhin had one of the longest and most distinguished careers of any violinist of the twentieth century. By the age of seven his performance of Mendelssohn's Violin Concerto had found him instant fame. As a teenager he toured throughout the world and was considered one of the greats long before his twentieth birthday.
Ivan Galamian- Ivan Galamian was one of the most influential violin teachers of the Twentieth Century.
We'd love to hear more about your business.
I teach *Private-Violin,Piano & Music Theory instruction. This is taught in a 'Family-Traditional' style of teaching.
When possible, I ask and include the parent or parents to also participate in learning the instrument along with their child/children.
Sometimes this may mean that 1 parent may have previously played or studied the Violin or Piano and this would be a wonderful oppurtunity for them to re-introduce the instrument and or accompany their child.
We have 1 formal Student Recital and 1 informal performance a year.
This year our Formal 2017 Recital will take place at Steinway Hall in Plano,Tx. on Saturday November 11th,2017 beginning at 9:30am
Our informal performance and Holiday Tradition for our 11th year, will be at Starbuck's in Plano,Tx. at Coit Rd. and Springcreek Pkwy. from*2-5pm all public is welcome; this has become a Community tradition with our Violin & Piano Students and all Certain Music Families.
We gather, wearing our 'company' T-Shirts and perform Holiday songs for 3 hours.
What were you like growing up?
Since age 2, Music,Music,Music.
Loved dogs, rode Motorcyle and play soccer.
Very involved in Christian Church growing up and am now an ordained/Ph.D. Minister as well.
Loved John Wayne movies and love to fish and shoot pool.
Pricing:
30 min Class $30
1 hour Class $60
Contact Info:
Image Credit:
Certain Music
Steinway Hall Plano,Tx.