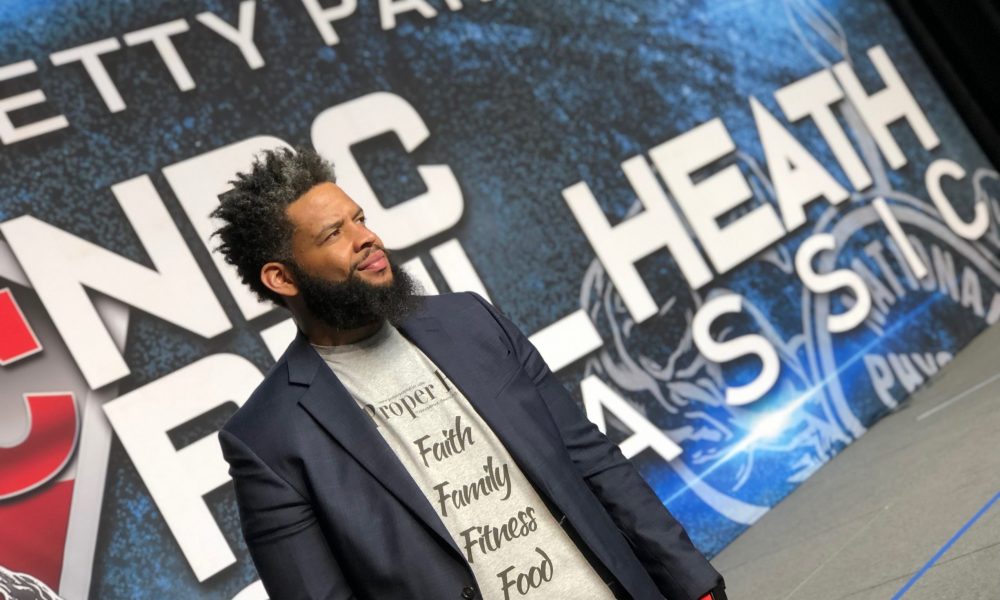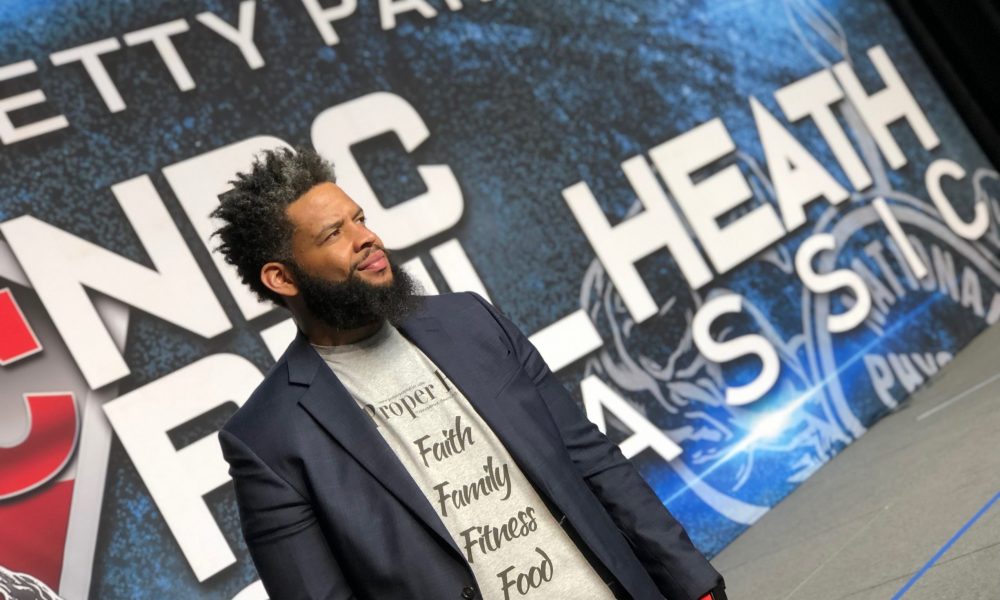 Today we'd like to introduce you to Emeus Corley.
Emeus, let's start with your story. We'd love to hear how you got started and how the journey has been so far.
Proper Prep was not something I dreamt up years ago and worked towards. I was in my 12th year of a corporate job working for a company whose direction had changed. After separating from that company, I realized that my corporate career was never a destination; it was God preparing me to walk in my calling.
I had frequented Nutrishop Alliance as a customer and developed a relationship with the shop owner, Mike. One day, after following my IG page @cookingwithbo, he suggested: "Hey man, you should sell your food." Ive always loved to cook, it has been a passion of mine since I was a kid, I often used it as therapy as an adult. When I began seriously entertaining cooking as more than a hobby, this was about two months prior to me leaving my corporate job. I didn't know it at the time, but God was using Mike to plant a seed. One conversation led to another, and we agreed to do a soft launch in the shop to garner interest. Proper Prep took off. Fast forward to today, we are sold in Nutrishop, multiple fitness studios, and provide meal plans for both serious bodybuilders and those wanting to eat cleaner and live healthier lives.
Has it been a smooth road?
With any start-up, there are always struggles. However, Ive learned "just do the next right thing" and to listen to yourself and trust your instincts. For me, this has resulted in me getting very close to God and listening to the Holy Spirit. I struggle with knowing if it's Bo talking or God talking, but Im learning to be patient and focus on one thing at a time. I plan for the future, but I do not look past my current season. Many business lessons are learned in these challenging "seasons," so when a mistake or set back occurs, I try and pull the lesson out of it to ensure it doesn't repeat. Shortcuts often leave you showing up early, but unprepared. The support system I have is truly a blessing. My parents back in Cleveland have been a huge influence in my life overall but specifically during this transition from corporate to business owner. They both keep me grounded, excellent sounding boards and give me a certain "energy" when I talk to them. I can think of countless times I called them and they didn't even know I was dealing with a HUGE cook or just dealing with the day to day and needed a boost. Just hearing their voices shocks me back into overdrive.  I enjoy celebrating the business' small wins with them even though they are back home in Cleveland, love them to death. My wife is probably the most patient person I know, lol, she has been awesome in helping with both our household and supporting Proper Prep. Every new venture I embark on, I know I always have her support.
So let's switch gears a bit and go into the Proper Prep story. Tell us more about the business.
Proper Prep, at its core, is a meal prep company. However, the vision is much more. We do provide clients with high-end meal prep; however, we want to provide more services as a business partner. Sure we can meal prep, but we want to engage with your personal brand or business. Why not truly partner with someone that will help with marketing material, social media presence, etc. All videography, photography, and graphic design are handled in-house; nothing is outsourced. This allows us, for example, to provide a gym with a highlight video of a session to drive traffic into the location. Possibly an athlete looking to grow their social media base. We shoot a professional video of a workout session that helps market that athlete. We always want to give something back and keep dollars flowing. Everything is reciprocated, so we have ways of being a true partner to those we do business with.
From a meal prep perspective, the industry is very much so in its infancy and what I see is no different than every other space, the volume play. Figure out how to produce as many meals as you can most cost-effective and go from there. There is nothing wrong with that model; it has been tested over time and a solid approach. Our approach is a bit different. We don't want to sell you food; we want you to purchase the experience. From our text the chef feature where you can actually talk to the person making your food, to our daily hand deliveries we want you to be able to put a face with the name especially when it comes to what you are putting in your body.
Our best selling item is Brussel 2.0! We originated 2.o last year, and other meal prep companies have followed the trend of "spicing up" a veggie like Brussel Sprouts.. Second is our chicken, no ovens are used after all this is Texas. We only use lump charcoal with varying combinations of cherry, mesquite, and hickory wood. This is done, so our customers don't get bored with a particular flavor palette.
What separates us from other meal prep companies has a lot to do with my own personal weight loss journey. I was 460 at my heaviest, and this gives me an upper hand when relating to people in weight loss. Many of my competitors were founded by folks who have always been in shape. If you don't know that struggle of losing weight, candidly it is hard for you to connect with a customer going through battle.
Overall, Proper Prep wants to provide e a more personal experience to a smaller customer base. The old saying "quality over quantity" is very much so applicable.
How do you think the industry will change over the next decade?
I think the meal prep industry will get more personal. Supplements did the same thing. Customers would pretty much go to a convenience store they shopped and read the label and try things out. Now you have companies like Nutrishop that are really diving into the personal experience. I think meal prep should follow that same trend and I am structuring Proper Prep to do just that, be one of the first meal prep companies that handle more than just meal prep while providing a high end, personalized experience.
Contact Info:
Getting in touch: VoyageDallas is built on recommendations from the community; it's how we uncover hidden gems, so if you know someone who deserves recognition, please let us know here.