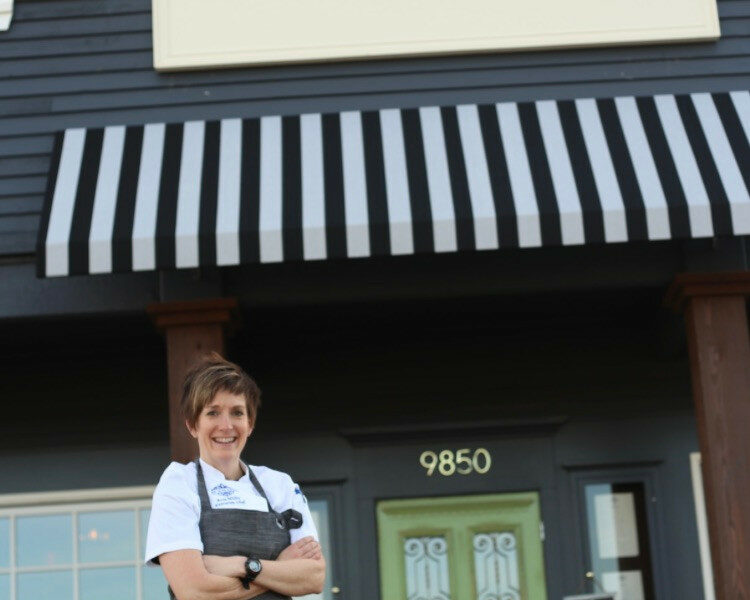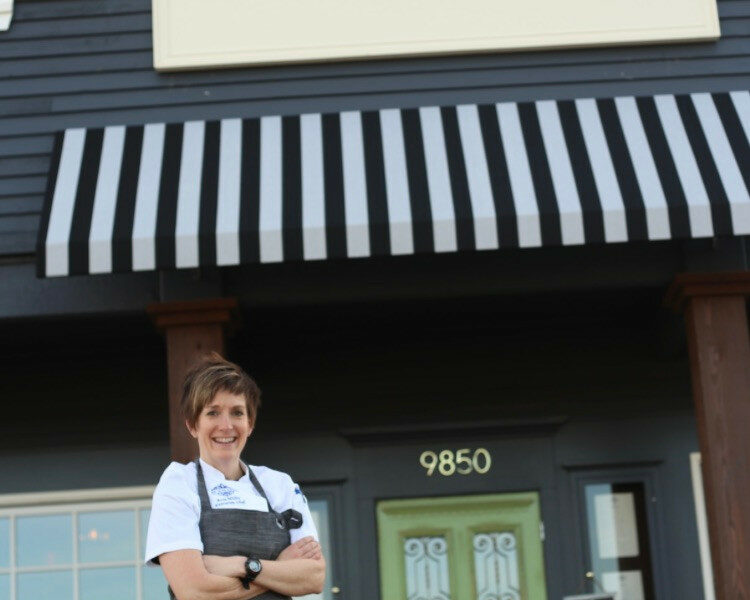 Today we're excited to introduce you to Erin Willis. Erin is an Owner, Executive Chef and is also a content partner. Content partners help Voyage in so many ways from spreading the word about the work that we do, sponsoring our mission and collaborating with us on content like this. Check out our conversation with Erin below.
Hi Erin, so great to have you join us again. For folks who might have missed our earlier conversations, can you please take a minute to briefly introduce yourself?
My name is Erin Willis. I was born and raised in Texas and have lived here all my life. I got into the hospitality world starting as a server in Fort Worth while in high school and continued to work in and out of the industry through college. After graduating, I applied to numerous culinary schools yet couldn't obtain any financial aid. During this time, I was working as a server at Patrizio's in Highland Park, where the then executive chef offered me an apprenticeship where I worked for 3 years. 30 years later, with more experience and understanding of the business, I now own my own restaurant, RM 12:20 Bistro, located in Lake Highlands.
How has Covid affected your business now that people are getting out more?
Covid is still reaping its affects on our business. First, now that the state is open to 100%, we still can't be fully operational due to the unemployment funds workers are still accepting. We get resumes yet no one shows up for an interview because they're getting more from unemployment a month than they would working. Because of this, we are short staffed and can't open all our tables, which bottom line, affects our profits. Second, the entitlement that has increasingly "blossomed" not only puts a negative effect on my team, but shows what little grace a percentage of our customers lack. It's very disheartening to have a customer berate one of my staff because we "strongly suggest" that if you haven't been vaccinated to please wear a mask, why we still don't open all our tables, why we charge a cancellation fee on the weekends or even why we don't serve ranch dressing at a French restaurant (not kidding 🙂 ). We are still trying to make up for the insane loss due to Covid, just as all restaurants are. A lot of people don't seem to care and because of this, most restaurants will give up and/or fail at trying to recoup. There are days when it's really, really hard to keep your chin up in this business.
Have you been able to operate at 100%?
No. Due to lack of finding servers to covers those tables, we have not. Unemployment benefits went on way too long and if Covid hasn't shut restaurants down, unemployment will. I'm sure all can attest that when you dine at most restaurants, service is slow, across the board. All because we can't find help.
If you could share any advice with your customers in regards to restaurant etiquette, what would that be?
I could get on my soap box on this one.
1) Be an early bird or a night owl. If a table has 4 seats, we need to turn that table 2 times to maximize our revenue.
2) Get your party together before checking in. There's a reason we do this. Diners occupy the table longer while they're waiting. If 3 times a night, people are hanging around for 20 minutes each, waiting for friends, that's 1 hour of business which could be used to flip a table.
3) Running late? Call! Your reservation starts at the time you reserve, not whenever you show up. And finally, more importantly,
4) Don't be a no-show. It is VITAL that you call the restaurant with as much notice as possible. We typically have a waitlist on weekends and when you no show, that reservation is a total loss and irreplaceable. We lose hundreds of dollars in revenue each night just on no shows.
Do you see RM bringing back lunches?
At this point in time, no. Until we can hire more staff and increase revenue, I don't see that happening this year. WE get a lot of calls asking, but this is why we can't.
It was so great to reconnect. One last question – how can our readers connect with you, learn more or support you?
You can view our menu on our website as well as make reservations at www.rm1220bistro.com and make reservations through the RESY application. You can visit us on Facebook and Instagram (RM1220Bistro) to see what's going on weekly. Tuesdays, we offer 1/2 price bottles of French wine and Wednesdays is our $9 burger night, which has become super successful. Each weekend we offer a special or two, all can be viewed weekly on our social media pages.
We offer catering as well as renting our our patio/dining area for special events.
Our menu changes seasonly, our seafood is brought in 2 times a week and everything in our kitchen is house-made. Our staff and myself would love the opportunity to serve and feed you!
Contact Info:
Suggest a Story:
 VoyageDallas is built on recommendations from the community; it's how we uncover hidden gems, so if you or someone you know deserves recognition please let us know 
here.