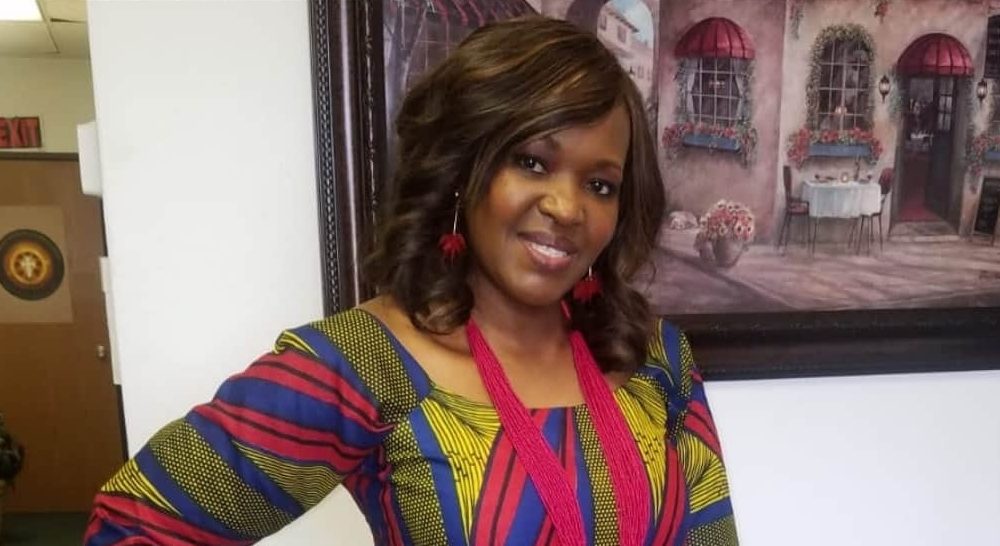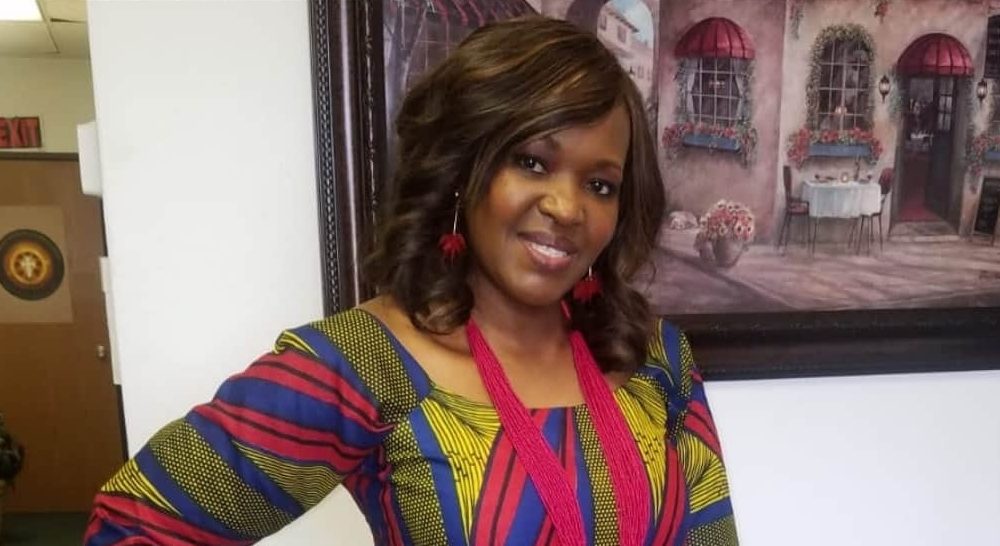 Today we'd like to introduce you to Estella Bangura.
Estella, let's start with your story. We'd love to hear how you got started and how the journey has been so far.
My name is Estella Bangura. I am originally from Sierra Leone, now a pastor, preacher, motivational-speaker and book author based in the Dallas area. Mine is the unlikeliest of stories: I am the person who always takes the backseat and sits at the far inside end of the row, quite content to allow others to carry on and make things happen; to be seen but not heard. There was always something stirring inside me, something that was searching for deeper meaning and fulfillment in life besides just being a religious adherent, a church-goer, etc. I craved a more meaningful communion with the Divine. I didn't quite know it yet, but that craving would lead me down a path that would change my life irrevocably.
Several years after marriage and having kids, the need to fill this emptiness within became even more profound. I visited churches but didn't find fulfillment in terms of meaningful and engaging fellowship and worship that truly enriched and enlightened the soul. And so my search for something real and true continued. At length and in time, I happened upon a Church Ministry in Garland, Texas. One service with them changed my life! I knew immediately that this was what I was searching for all along. I became re-invigorated in my faith and communion with God in the most dramatic of ways: I began to have uncanny and extraordinary series of angelic visitations, dreams, visions, and other supernatural experiences.
So, now I'd become fully devoted to church activities spurred on by this newfound supernatural communion with God and the knowledge and insights I was gleaning from it. It was at this juncture that unforeseen stresses, crises and abuses began to surface in my marriage home towards me and toward my children. My ex-husband was of a different faith than mine (a Muslim), and while I was quite happy to continue the marriage, increasingly and through various means, it became clear that he was not. I was given an ultimatum to choose between my marriage and my faith.
Things got to a head when there was an attempt on my life. I fled my marriage home, not knowing what the future would hold but fully persuaded that I wouldn't abandon my faith for any reason or any person regardless of the physical or other threats to my life.
The ensuing drama that followed was a nightmare for me. For many in my community, my 'intransigence' for my Christian faith and unwillingness to submit to my ex-husband's demands to sever my ties with Christianity or attend a church that he personally approved and recommended saw me being viciously caricatured, castigated and scandalized in the most vile of ways. I almost crumbled under the weight of all the public scrutiny, opprobrium and negativity. But faith in God saw me through and also support from the church and other family and some good friends.
Interestingly, it was these near-unbearable trials and tribulations that engineered my transformation from this shy, demurring, docile, reticent individual to somebody willing to speak out against abuse, especially abuse for one's faith, regardless of community, native or traditional customs and beliefs. I boldly adopted the mantra and message that everyone has the right to worship as they so choose, without fear of harm or intimidation. And where one may live in fear of physical harm or intimidation, one should separate themselves from any environment where their physical safety and security is not assured, regardless of whose ox is gored, as the saying goes. My profile and stock as a public speaker, preacher and pastor began to rise on account of my terrible trial and experience.
Ultimately, in the summer of 2019, I documented my path from blindness, servitude and practical imprisonment in a false marriage where I was consigned to follow the diktat of an absolute de facto demi-god (as a spouse), and the conniving peer pressures of community that sought to maintain and uphold that unsavory status quo, under pains of death –I documented my path from all that to deliverance and freedom to worship as I choose, to worship my God, and in the church of my choosing. That document became my first book, "THE AWAKENING: MY JOURNEY FROM DARKNESS INTO THE LIGHT." And what a response that book got!
I have people contacting me from all over the U.S. and different parts of the world sharing their experiences having read the book. It's been a simple, awesome journey and experience. I want to reiterate that I am the most unlikely person to have had these experiences and have people in my community and elsewhere look up to me, seek my counsel, look to my teachings and preaching, and to serve as I am doing now in a vibrant and spiritually effervescent church where I am a pastor.
This year, my second book, "BEAUTY FOR ASHES," has been published (formal release still pending). This book is the sequel to "THE AWAKENING." It takes the reader deeper and beyond my personal testimony and the struggles that precipitated my deliverance from a marriage of bondage and servitude into an exploration of the actual spiritual metrics and dynamics by which we can advance in spiritual growth and appreciation over and above any kind of bondage: spiritual, mental and physical. These books are available on Amazon.
My third book, "LOVE PEACE TRUTH," is slated for publication later this year. The tributes and shared experiences from my books have given me a sense of fulfillment and actualization I never imagined. And joy, knowing that my story is helping others and is helping to shed light onto belief systems and interpretations of belief systems –that seek to enslave and victimize people rather than empower them.
I am blessed with two loving kids, mother, and two sisters. They have been there with me and evolved through it all… along with my church family, whose support and prayers saw me through my darkest days and wonderful moments. Besides my books and my pastoral work, I help to organize and convene seasonal and period workshops and seminars that aim to enlighten and release people into exercising their spiritual prerogatives in order to engineer real change in their lives (like I experienced). We are all gems in God's eyes.
Has it been a smooth road?
First of all, I didn't know there was a road nor did I necessarily choose to walk in it, if I knew it existed for me. But I did travel a road, a very rough one to boot… one that I was thrust into and onto by Providence. All I wanted to do was worship and pursue my faith with simplicity. I didn't know that the monolith of tradition and culture would seek to demand and compel me against my will, against my faith and against my conscience, to the extent that a clear and present danger and a threat was made upon my life, in my marriage home, by the one person whom I thought I could trust.
As if that wasn't enough, many in the Sierra Leone-American community, without caring about the fact I was a victim, merely to side with tradition, would support my continuing subjugation and victimization to an unsavory and inhumane situation… even if it might cost me my life. That was extremely difficult to bear, comprehend and abide. Spiritually, psychologically and emotionally, I did not have the strength to hold on to my faith, nor did I know if things would pan out for me having struck out on my own, having left the 'reservation,' so to speak. I burned my bridges by my fortitude and perseverance. If after all was said and done I didn't achieve something, If I didn't justify the tremendous sacrifice and risks I had taken, alienating myself from all on account of my faith and my church, my life would have been ever so sour. At the end (which is hardly the "end" but the beginning, really) everything has worked out wonderfully.
We'd love to hear more about your work.
I am a pastor, preacher, motivational speaker and book author. I have an itinerant speaking ministry at events, functions, meetings, conferences, seminars and workshops where I seek to empower adults and youths alike to pursue their Christian faith with vigor, purpose and intensity, and without fear or favor – given my own experiences and struggles to break out from a house of bondage and from a servile mindset that subordinates one to the whims and absolute influences of bad relationships, bad and abusive marriages, monolithic and unconciliatory mindsets of tradition and base cultures.
I teach people to embrace the truth of God's word in simplicity without the complication of constantly trying to please everyone else but yourself and your conscience… to embrace self-actualization and self-realization through following the still small voice within that compels you along the path that has been Divinely ordained for you versus the path that everyone wants and thinks you should follow.
Is our city a good place to do what you do?
The DFW metroplex has a rich, vibrant and racially mixed population. Because of my West-African background, heritage and culture, my message –though universal in scope and reach and though agnostic to race, creed or color –does find particularized application in peoples of African-American, West-African and Sierra Leonean-American cultures and traditions. Hence, the DFW area is a verdant ploughing field for ministries and socio-religious outreaches such as mine… that seeks to empower, embolden and enjoin the repressed, suppressed and oppressed of society to reach for a higher plateau of spiritual actualization and realization in Christ, breaking free from the shackles of mental and spiritual slavery through the agencies of monolithic traditions and outdated cultures designed, historically, to keep them bound and unaware of their fullest potentials as enunciated in the teachings of Christ through the word of God. So, yes… I would most definitely recommend to others with similar organizations and programs to mine, that this is a good place to set up shop.
Contact Info:
Phone: 2142884964
Email: estellabangura2015@gmail.com
Suggest a story: VoyageDallas is built on recommendations from the community; it's how we uncover hidden gems, so if you or someone you know deserves recognition please let us know here.