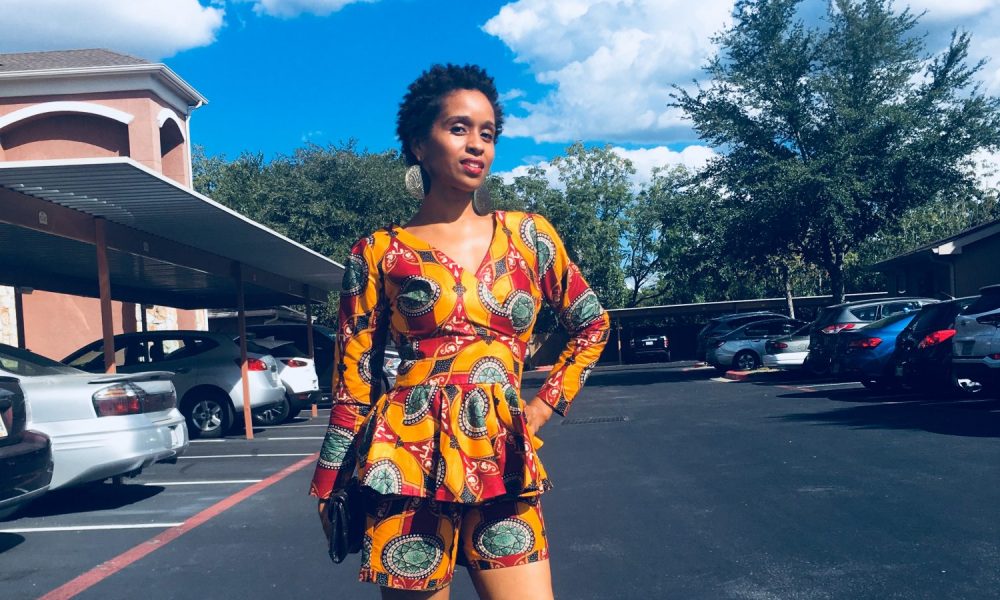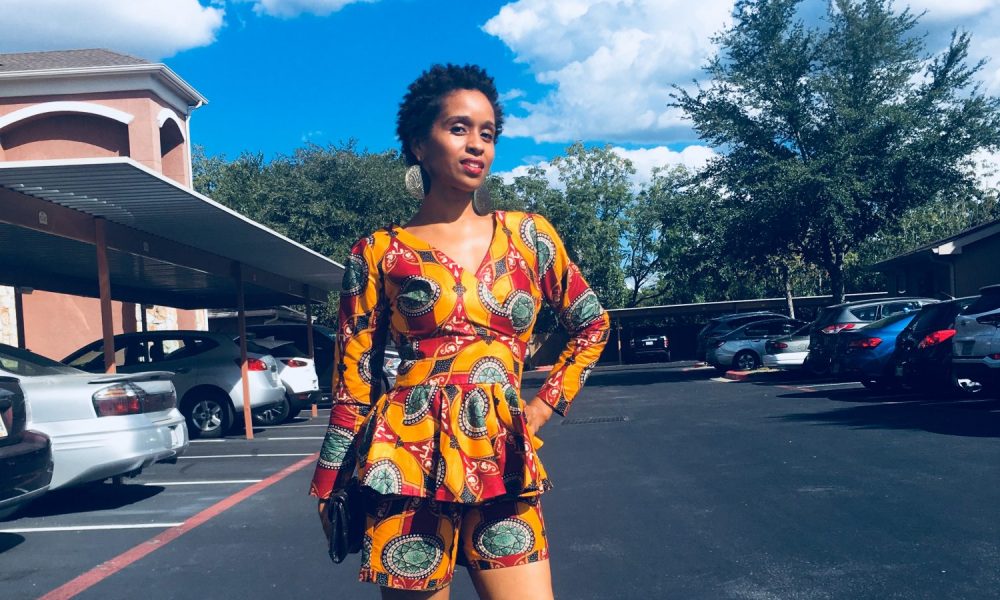 Today we'd like to introduce you to Fatima Georges.
Fatima, please share your story with us. How did you get to where you are today?
I was born and raised in the Williamsburg part of Brooklyn, New York. I had the privilege of being raised by two amazing parents who gave me my spiritual foundation. They are Spiritual Priests and Reiki Masters. Through them is where I learned Reiki, Astrology. Reflexology, Dream Interpreting, Chakra Healing, Color Therapy and I developed the understanding of how the body can heal when you provide it with the proper nutrients and environment. Later in my adult years, I expanded my spiritual knowledge and studied other spiritual and healing modalities of different cultures such as Qi Gong, Yoga, Herbalism, Kamitic Philosophy, Tantra, Kundalini, many forms of Meditations, and Gender Harmonics. I went on to get my certification as a Holistic Health Consultant with the Institute for integrative nutrition and majored in Health and Wellness with Kaplan University.
When I was four years old, my mother used to watch me run on the knuckles of my toes. She knew then, to put me in dance and I have been dancing ever since. My dance foundation is in ballet and flamingo. I went on to study other forms of dance such as modern, jazz, tap, hip-hop, samba, merengue, bachata belly, Guinea West African, Haitian and many more. I have a strong training background where I trained with Ballet Hispanico, Long Island ballet, Carnegie Hall, Broadway Dance Center, Alvin Ailey, Martha Graham, and received my Bachelor of Arts degree in dance from Marymount Manhattan College. I've performed with numerous dance companies including off-Broadway shows and Carnival Cruise Lines. Later on, I studied spiritual and healing dances such as Haitian Voodoo dance, Brazilian Orisha dances, and Ancient Egyptian Ritual dances. Both of my spiritual and dance backgrounds has created me to be this amazing movement and wellness specialist that I am today.
I remember dancing for my parent's spiritual events and it was magical. Now looking back, I realized I was healing myself by allowing my divine to flow through me and guide my every move. And I healed my audience simply by giving them the permission to smile; to be joyful and open their hearts by watching such beauty.
Has it been a smooth road?
Yes and no! My journey of life has been a wild roller coaster ride. There were a lot of moments of enjoyment, happiness, thrill, excitement, and peace. And there were those moments that were very scary, traumatizing, filled with depression, hate, anger, fear, anxiety, guilt, resentment, and shame. I really struggled with embracing my body, my sexuality, embodying my feminine self and owning my power.
My body was considered too voluptuous a.k.a. "FAT" for the dance world. I went through the bulimic and anorexia stage, wanting to look like a prima ballerina or those skinny models you see on popular magazines and movies. When I lost the weight, I was told I was too skinny and wasn't attractive to the boys I liked. My lack of confidence grew and all I wanted to do was sit and eat Taco Bell and Mc Donald's all day. Women who were sexually free were considered a whore or slut. In my old neighborhood, they were called "fast" or "loose," so much so that you wouldn't even know their own birth name. I judged myself and of course, I didn't want to be ridiculed, so I suppressed my true feelings about my sexuality, my body and found myself in relationships that were controlling and judgmental. I was told I needed to work hard, be independent, provide and protect myself and my family but was miserable at my jobs. I was depleted and have completely lost my feminine power.
Little by little, I picked myself back up and used all of the healing modalities that I have learned since birth and put it to practice and did my work to get my power back. I have more work to do however, I am a lot further than where I used to be. After getting out of my own way, I can say with such delight that my struggles have gotten so much lighter.
So let's switch gears a bit and go into the Erotic Flow Movement story. Tell us more about it.
I am the creator of Erotic Flow Movement which is a delicious sensuous movement and wellness practice for women who are going through menopause, postpartum depression, and infertility. This program helps women to boost their confidence and love life. As a result, they will feel a significant increase within their intimacy, have more fulfilling and amazing sex, a much deeper connection within themselves and their relationships and boost their fertility with creating Joy, harmony, abundance, sensuality, bliss and of course a baby, if you so choose. We include sensual healing warm-ups, visual guided meditation, sexy dance routines, aromatherapy and a special Goddess gift bag with delicious self-care products. This practice allows women to embrace their body, their sexuality and embody their true feminine nature and essence in a safe, non-judgmental and sacred environment.
What I am so proud of, and makes my practice so unique, is that I incorporate spiritual tools and techniques. I carefully chose movements that are specific for opening up channels of the body and releasing emotional blockages. The purpose of the visual guided meditations are for reprogramming the subconscious. In order to make change, women need to shift their perspective on why they have been creating toxicity into their lives. Once this is revealed, they have the power to change it through meditation. I also go through four feminine stages, which is a systematic method for helping the female to go higher and higher with their vibration and frequency. We first release the emotional blockages that are behind their body and sexuality, then nourish and seed what they truly want in their love life, not just with their partner, but with their own personal life, because not everyone wants a partner, and that's okay. Next, they expand this love they have, with complete trust and faith within their inner Goddess, and then they get to celebrate this feminine power that they have grown to embrace and love. They revel in this power. This process allows women to bloom into a beautiful flower so that they can enjoy their sweet nectar. Everyone else, who they choose to be a part of their life, will also enjoy her sweet nectar.
How do you think the industry will change over the next decade?
I see myself taking Erotic Flow Movement to national and international women's retreats, special events, and other healing and wellness businesses. I also plan to train other instructors to teach because although I can help a lot of women, I can reach out to so much more when I have a team of Goddesses that are passionate, willing to learn and wanting to be apart of this movement by leading.
Right now, I offer group and private sessions of my own and for other local events. I will also be opening an online community soon. This will allow women all over the world to access my weekly affirmations, healing movements, self-care activities, and monthly live movement/meditation videos. I invite all women of the world to be a part of this movement and experience a fulfilling life.
Contact Info:
Suggest a story: VoyageDallas is built on recommendations from the community; it's how we uncover hidden gems, so if you or someone you know deserves recognition please let us know here.