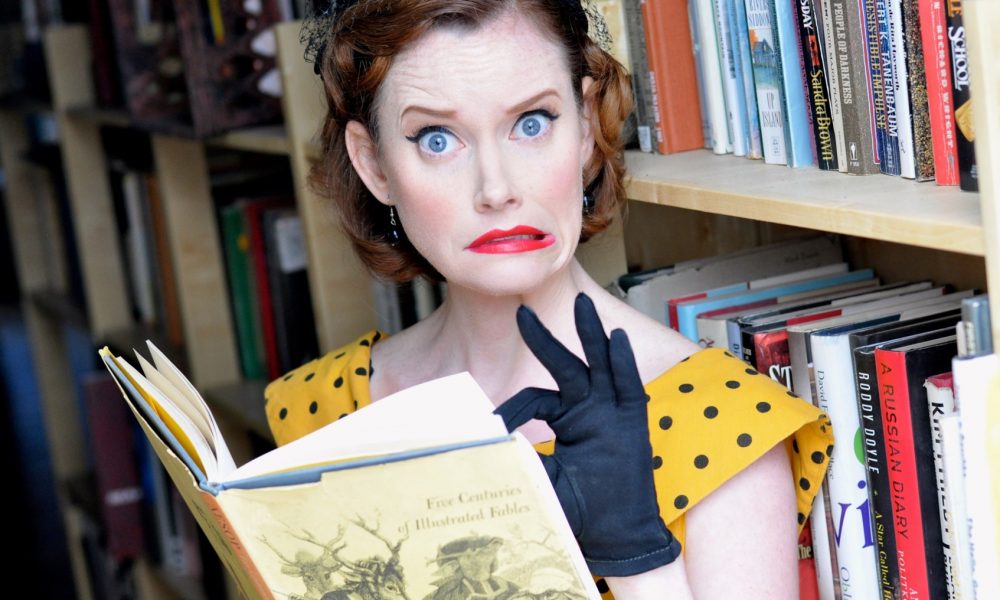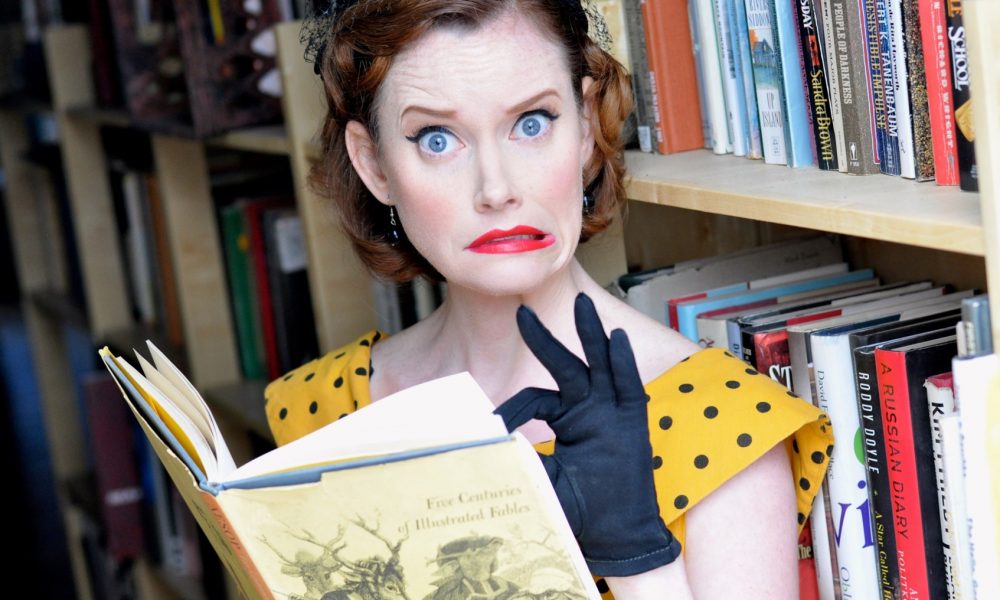 Today we'd like to introduce you to Felicia Bertch.
Every artist has a unique story. Can you briefly walk us through yours?
I was born in Texas, raised in Amsterdam, and have lived and traveled all over the country and abroad. My parents emphasized awareness of the world outside ourselves and the importance of story throughout my life. My childhood home(s) had walls that were floor-to-ceiling LINED in books. We read out loud at the dinner table. We read out loud on car trips. We were a family immersed in the stories of others, both factual and fictional. I still feel the need to put some reading material in my purse before leaving the house, just in case I have a snippet of time to read! A love for story and an awareness that we all have stories to tell was one of the greatest gifts my parents gave to me.
There were a lot of signs pointing towards my future as a theatre artist. But I didn't officially do a play until my senior year of high school and then, only because my friend Haley Powell was directing and convinced me to quit running track and spend my last couple of months of high school acting! And while I loved it (oh, how I loved it!), I felt a bit like an athletic imposter in the realm of theatre. So it became that thing I did once in high school.
It wasn't until my senior year of college that I decided to audition again. That audition was magical. It's a much longer story, and a good one but in a nutshell, I stepped into my calling that year and met my college theatre director and mentor, Mark Lewis. Over time, Mark helped me come to value my own personal story as much as I valued the stories I had collected from others around the world and in all those books I had read. And he showed me that I had something to offer the world as a theatre artist. He continuously gave me opportunities to create theatre… casting me in shows, coaxing me into his classroom as a guest teacher, handing over the reins as a director, and answering every question I had along the way. Somehow, he saw a little spark in me and helped fan it to a flame. He empowered me and gave me my confidence. He was a model for how to treat others and care for their stories. And he revealed the world of the stage to me as a means of sharing my passion for story.
After college, I moved to NYC (also a great story for another time), and there I discovered my body and how it came alive when I asked it to contribute to my storytelling as a theatre artist. I discovered that "physical theatre" was a thing! I took movement classes and got certified as a yoga instructor and decided that graduate school was my next stop… I was desperate for more training. I received my MFA at The University of South Carolina where I trained in Suzuki Method with Robyn Hunt and Steve Pearson. That work was life changing and confirmed my love for a physical approach to the craft and led me to pursue more training at the LeCoq school in Paris and then with Paola Coletto, a LeCoq trained teacher in Chicago. I expanded my skill set to include Viewpoints, Neutral Mask, European-style Character Mask and Red Nose Mask among other physical theatre forms. And I dove into the world of devised theatre. I started to come into my own as not only an actor, but a true theatre creator after working with the inimitable Kasey Foster, a Chicago-based actor, musician, and theatre devisor. Kasey is a force of nature and never once let "Lack" (in finances, resources, the ideal space, etc.) hamper her from doing The Work. She showed me how kindness and respect and adaptability can be far more valuable assets to have in a production than a limitless checking account. She inspired me to just go out there and make something!
In late 2012, I moved back to DFW to be close to family and attend a school of ministry and take a year's sabbatical from my art. I was worn out. I re-centered myself spiritually and learned to rest. And at the end of that year, despite intentions to move away again, I found myself with a job at The University of Texas at Arlington in the Theatre Arts Department (another great story). I've been working there since January 2014 and am currently the Head of the BFA Performance Program and really love the work I have the privilege of doing with my students and colleagues. And I am encouraged to actively continue to pursue my art professionally by the University which means: I get to teach what I love while I do what I love.
Please tell us about your art.
I am a theatre artist.
Sometimes I act in plays. Sometimes I act in films or commercials. Sometimes I direct plays. Sometimes I devise plays, creating a new piece of theatre from the germ of an idea all the way through to performing a finished production in front of an audience. Sometimes I teach college actors how to do all of the above.
Ultimately what I do is tell stories.
Stories give us joy, courage, knowledge, and the will to live. In my work as a professional storyteller, I seek to create stories through the medium of live and/or filmed performance that provokes laughter, thought, conversation, a changing of one's mind, and above all: empathy.
A love for stories is universal. We are all addicted to them. Don't believe me? How long has it been since you watched a video? How many of us "de-stress" with our favorite tv show? How much joy do you get out of bursting into the room and asking that friend/family member/co-worker, "Guess what happened to me today?!" Theatre scratches that itch. It is able to transcend time, place, personality, culture, ethnicity, and age to become a universal medium of discovery and truth. It is a medium that asks us to confront ourselves and the world around us. It connects the dots between our personal story and someone else's story. And, most intriguing to me in my work these days, it gently nudges us towards a more empathetic existence. Empathy: the one thing I think we desperately need right now!
As for inspiration: my greatest inspiration comes from children. I am inspired by the seriousness and abandon with which children play and think and ask questions and use their whole body in everything they do. Additionally, I am consistently inspired by my fellow theatre artists. I see A LOT of theatre. I think I'm close to having seen 80 live theatre performances in 2018! I can't help myself: I love doing the work, and I love seeing the work. And I am always spurred on towards creating more and better art when I sit in the darkness of the theatre and relish the courage of my peers.
Given everything that is going on in the world today, do you think the role of artists has changed? How do local, national or international events and issues affect your art?
The role of the theatre artist is ever adapting to the times. In the great cycle of societal change we can always point back to the artists who influenced and/or reflected that change:
-The People get disgruntled with the status quo.
-Cultural and societal philosophers and influencers start hashing out a new course of action.
-Artists reflect upon those new ideas in their work.
-The People hear the ideas and see the ideas in art and are affected.
-Change happens.
-Rinse and repeat.
This is an incredible oversimplification, of course. But there is truth in the power that artists hold to affect change and to reflect a moment in history. Tyrannical dictators understand this: artists, writers, poets, and journalists are often among the first to be suppressed. Ideas are dangerous! And that makes artists dangerous.
As an artist I certainly feel the responsibility to create work of two kinds right now:
-One kind would transport an audience into a world of make-believe and laughter where the present is forgotten. We all need a break from reality! How about a farce?!
-One kind would confront an audience with the hot issues of the present so that a conversation is started and space for deeper understanding and empathy is fostered.
More than anything, I think my job as an artist right now is to stand in the middle and consider all sides of an issue and help usher people from both sides in a conversation. There's enough polarization in the world right now, and I have no interest in standing on my soapbox and hammering home the point of one far end of the spectrum on any issue. That art will only be seen by those who are already solidly living on that end of the spectrum, and I'd be preaching to the choir. Rather, I'm interested in work that presents an issue in all its complexity and makes both sides incline to listen and confront the reality that we live in a world of grey, not black and white. And given just the right circumstances and all the factors leading up to those circumstances, maybe you too would believe what the other end of the spectrum is putting out there! As I said earlier, it all goes back to empathy. And empathy makes you pause and listen. And listening allows for conversation. And conversation allows for respect and potentially reconciliation, even if we don't all agree.
I hope that all artists today, in every form of art, recognize the great responsibility and opportunity they have to affect change for the better in these times. We are the great conversation starters, and we should be the greatest of empathizers!
How or where can people see your work? How can people support your work?
I just closed a beautiful show called THE MOORS by Jen Silverman at Theatre Three and am back on the audition circuit prowling around for my next show. If you don't blink, you might catch me in a few current tv and web commercials. I'm also a part of a company doing Shakespeare in the Park up in the Chicago area each August in case you're looking for an excuse to escape the Texas heat next summer. And I'll be directing EURYDICE by Sarah Ruhl at The University of Texas at Arlington in April 2019 (https://events.uta.edu/event/eurydice#.XBFIMfZKjOQ)
You can find out about other upcoming shows on my website: feliciabertch.com.
And you can support me by sending all checks and money orders to…
Just kidding 🙂 You can support me by supporting local theatre, whether I'm associated with the show or not! Donate to a theatre, give your friends pursuing theatre a random gift card for a meal (they make a pittance in The Biz), and MOST importantly… go see a show! There's nothing like old-fashioned live performance… let your life slow down a little and take in some real people telling you a story in real-time, without commercials. And then go out for a drink or dessert post-show and talk about what you saw! The English major in me has the following conversation prompts to help you jump-start that post-show conversation:
-What were some of the themes of the show? (ex. Love conquers all; The illusion of power; The human will to survive) Was the exploration of those themes effective and/or thought-provoking?
-Were you able to identify with any of the characters specifically and/or find relevance to your own life through their story? Elaborate 🙂
-How did the design elements (like lighting, costuming, the set or props, the sound/music) support the storytelling?
Enjoy the gift of theatre! It is meant to entertain, to inform, to provoke, to persuade, to start a conversation and to bring us together.
Contact Info:
Image Credit:
Braden Moran, Jeffrey Schmidt, Bart Stewart, Eric Nietubicz, Michelle Harvey, Felicia Bertch
Getting in touch: VoyageDallas is built on recommendations from the community; it's how we uncover hidden gems, so if you know someone who deserves recognition please let us know here.