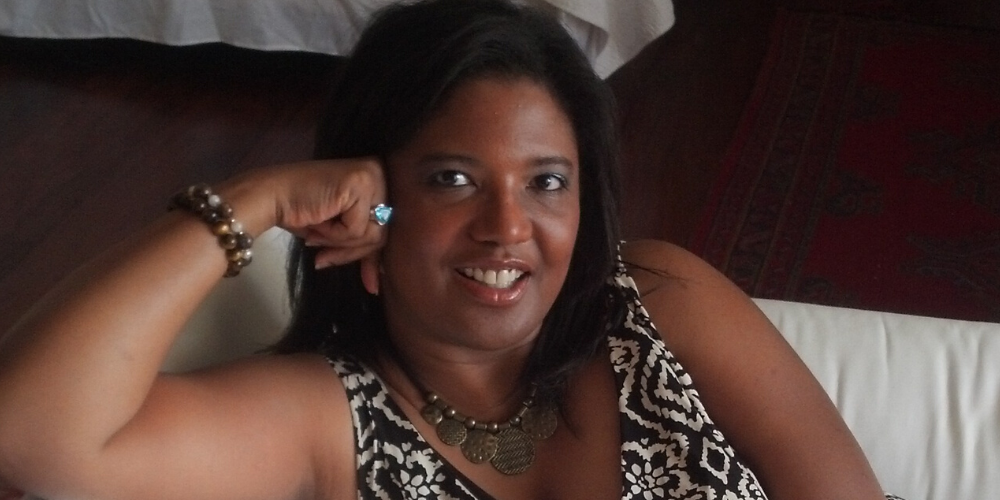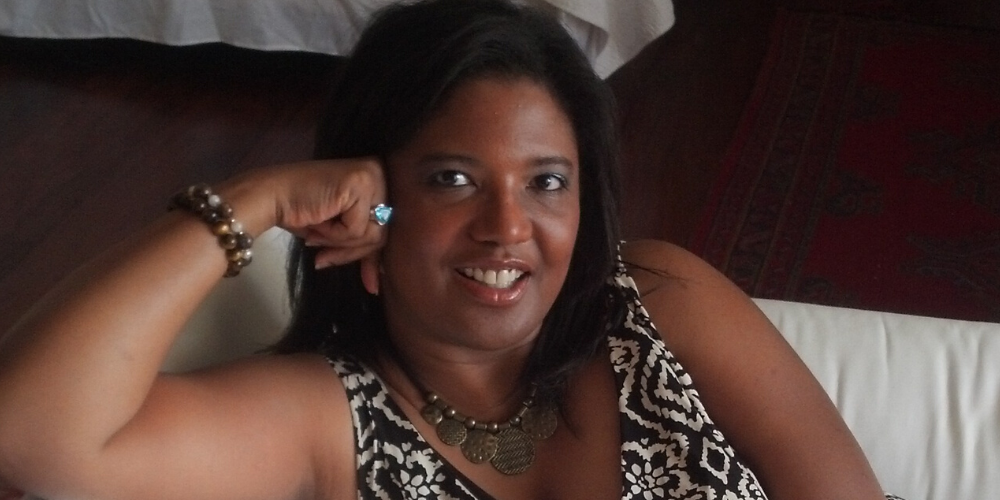 Today we'd like to introduce you to Felicia Lopes.
Felicia, let's start with your story. We'd love to hear how you got started and how the journey has been so far.
The odyssey of BusyGal actually started 12 years ago when The Great Recession hit this country. Back then, my life was really different. I was a Broadway/Off-Broadway theatrical producer and general manager living and working in NYC. New York City is Ground Zero for everything that happens in this country – good or bad, so when the Recession hit, none of the theatrical shows that I was working on could actually be capitalized. Thus, my income dried up completely! This was the first clue that I had to figure out another way to reinvent myself in order to survive, so in 2010, I thought that it was a good time to transition into managing and producing films rather than live theater. So I moved across the country, albeit to actually pursue an educational opportunity, and found that I couldn't get hired if I paid them!
You see, I was 46 at the time and I was told, unceremoniously and "off the record," by an LA head hunter that even though my background and my credentials were impeccable, because I was not "young and dumb anymore". His words not mine, I "would tend to intimidate the executives at the Hollywood production companies who are usually in their 20s and early 30s and would remind them of their mother!" The bottom line is that they value youth over experience in Tinsel Town!
Despite his assessment, I was able to get executive-level temp jobs working on various projects for major production houses such as Disney Imagineering, but I was not able to get a full-time position, no matter how hard I tried. Independent producers hired me for various films, which basically paid the bills, but it was not satisfactory for my career nor my financial goals. In 2013 I was working on a film set when I got a call from my mother that changed the trajectory of my life. She had been diagnosed with leukemia.
With that call, the 2nd clue to Reinvent my life had occurred. I could no longer justify gallivanting all over the country working on various shows when my mother needed me as she was now alone. So I finished out my contract on the show, and in 2014 I moved back to my hometown of Dallas, TX, to be near her and to care for her as she was now in her 80s.
So, here I am in Dallas. Yes, I'm taking care of Mom, but I had to figure out a way to make a living. The entertainment industry just does not exist here! So I was forced to make a pivot and I sent out literally hundreds of resumes over two years for jobs in the events management field, but I never got a job!
At the same time, I connected back with old friends from high school and I made new friends at church and at networking events. So many of my old and new friends were having problems in their careers, or they were out of work altogether. The ones that were working were navigating problems at the office because they were being passed over for assignments, or they were being downsized all together. For those who were not working, they couldn't pay the bills because they were now part of the long term unemployed – highly skilled but no longer valued for what they did. Do you know what they all had in common? Every last one of these women was 40 years of age or older!
As I did my initial research and started talking with these ladies, I realized there is a serious situation in this country as millions of women face the harsh realities of AGEISM after 40 because their ability to move upwards in their jobs is severely limited! On the flip side, these women can get employed or stay in their positions as long as they are willing to hold down jobs with no power, low pay, and absolutely no social prestige! So, the only thing left for them is to build businesses of their own — our of desperation rather than inspiration!
Prior to Covid-19, the pundits would have had you believe that unemployment had decreased due to the job market opening up; however, this is just not true. The real reason that unemployment was down is that millions of Americans had left the workforce to strike out on their own as small business owners – specifically middle-aged people and leading the charge are Women Over 40!
That's when the final clue hit me. "Start your own business to empower and educate entrepreneurial Women Over 40." So that's what I did. I am now the owner of BusyGal – one company with five unique divisions. I help Women Over 40 educate, establish and re-invent themselves as entrepreneurs through online entrepreneurial classes (BEES), coaching and masterminds (Inspiration), small business virtual services (Friday VA), online business opportunities (Solutions), and global branding opportunities through my new ROKU television channel, BusyGal Television (BGTV).
Overall, has it been relatively smooth? If not, what were some of the struggles along the way?
Starting a new business is NEVER a smooth road! Either it takes off instantly which is VERY rare (top 1%), and you're scrambling to be able to keep up with demand or it doesn't gain traction at all (99% of us), and you're struggling to find customers. Additionally, what most people who are not small business owners are ignorant of, is the fact that ALL of us, when starting a new business, must battle through the exhaustion and self doubt that creeps into our minds especially if you are struggling to gain traction in the marketplace! Additionally, we are constantly pivoting in the first 1-5 years as we figure out and niche down to who we serve and what the business mission actually is.
To make matters worse, Entrepreneurs wear 17 different hats each and every day. Sometimes you are the visionary, the business planner, the customer service representative, the secretary, the social media manager, the website designer, the marketing executive, the bookkeeper, the IT manager, the apps manager, the public relations executive, etc… you get the picture – it's exhausting – and you haven't even accomplished the business of your business yet! One of the key struggles all entrepreneurs have is the battlefield of our minds!
I know that I personally had a hell of a time reconciling to myself that I was no longer a Broadway theatrical professional, which was heart wrenching for me. I asked God for another dream and he gave me BusyGal which is not just for me, but for the millions of women over 40 who are forgotten, struggling, and under served. One of my personal struggles was to drop the moniker of "Broadway theater producer" and just learn to be me. Now I'm a Life Coach and Online Business Owner who helps women over 40 reinvent themselves after a career, business, or life storm. I support them as they unlock their true authentic selves and get inspired to shift their lives towards freedom through Entrepreneurship.
Another struggle was and continues to be attracting financing because it's almost as frustrating as the old nursery rhyme. There's a Hole in My Bucket! Currently the pervasive attitude out there is – You'll get the financing or attract investors as soon as you prove that your business is "viable" meaning that it's profitable. Well I need certain things to make the business profitable, such as money for marketing, but without the money how can I prove viability? Do you see how frustrating that is! Thus far, my business has been financed through my savings, some earnings and the help of friends and family – specifically my mother who really believes in what I'm doing and my brother. This is how the vast majority of women owned businesses operate, but as I have lofty dreams for what BusyGal can become, I know that I need to attract big money investors and supporters.
BusyGal is not a unicorn, but our raison d'etre is solid! Our mission to inspire Women Over 40 to re-invent themselves, ignite hope through Entrepreneurship, and embrace their 2nd Chances in their 2nd Chapters of Life is noble and necessary.
Please tell us about BusyGal.
What sets BusyGal apart from other organizations is the holistic approach we take to supporting our clients — the Women Over 40 whom we serve. When a woman comes to us, we guide her through the Becoming-A-BusyGal Process. We start with…
Life Coaching and Masterminds to enable her to reinvent herself through becoming more authentic to who God made her to be. Div. #1: BusyGal Inspiration also offers business women's events both virtual and after Covid 19 is over, in-person. www.busygalinspiration.com
Entrepreneurial Education is offered to her through Div. #2: BusyGal B.E.E.S. (Business Entrepreneurial Education System) to learn how to become a savvy and successful entrepreneur as well as to cultivate and activate her enterprising mindset. www.busygalbees.com
A Choice of Online Business Opportunities is then offered to her through Div #3: BusyGal Solutions because even after learning how to become more authentic to and reinventing herself by getting an entrepreneurial education, there are several women who truly do not know what kind of business they want to run. We provide them with choices. www.busygalsolutions.com
Virtual Assistant Services for online business owners is extremely important to the success of any enterprise. Through Div. #4: BusyGal Friday VA Services we support our BusyGal Clients and online small business owners by helping them focus on the business of their business and become irresistible to their target clients instead of fixating on the time-sucking administrative tasks they hate to do. www.busygalfridayva.com
Inexpensive Television Branding Opportunities for small business owners is extremely valuable for the success of their businesses. Through Div. #5 BusyGal Television (aka BGTV) we provide entrepreneurs with stellar branding opportunities to not only advertise around popular shows on ROKU, but to actually build shows branded for and about their businesses. This ultimately creates the potential for businesses or brands to be seen by over 180 million viewers through our award winning network (Zondra-TV Network) and the other seven networks with which we are associated! This is a game changer for small businesses, because Global branding on streaming television is now democratized and possible for all small business owners! www.busygaltv.com
As the owner of BusyGal, I am most proud of the unique ability we have to serve a demographic of women who are literally forgotten in marketing circles, yet have substantial economic buying power. These women are the movers and shakers for the US economy as we make most of the buying decision for our families. By empowering this segment of society with the needed services we provide, I believe that BusyGal can create a movement of empowered women, whereby future generations no longer have to fear turning the big "4-0" and feeling as though they are no longer valuable!
Any shoutouts? Who else deserves credit in this story – who has played a meaningful role?
I want to thank God, through His Son Jesus for giving me this New Dream called BusyGal! The 1st person I want to give credit to is my mother, Henrika C. LaCorbiniere, MD as she is the person who 1) instilled in me the knowledge that ALL THINGS ARE POSSIBLE and 2) she expects BIG things from me! This woman, even though she suffers daily from CML and other bone problems has continuously believed in me and funded my business to help me get it off the ground.
My dad, Milton E. Lopes who encourages me daily and provides me with books, wisdom, and guidance even now in my 50's. My brother, Thurston John Lopes, who believes in what I'm doing and continues to support me. SCORE Dallas Main Office where I learned how to transition into business owner. My teachers – Tim Carnel, Terry Toomey, and Linda Gray. The woman I call "the older sister I never had" who mentors me and believes in me as I move into launching BusyGal Television – Zondra Evans, CEO of Zondra-TV Network.
My best friends in life who support me when I have to vent! 🙂 – Nancy Woods, Elizabeth, Bashara Webb, Bridgit Antoinette Evans, Elka Goltz, Karen Thompson, Nancy Cronig, Sheryl Glenn, Ellen Dumlao, Olympia LePointe, and Misty Wills.
Pricing:
BusyGal Inspiration: Life Coaching – starts at $80/hr (4 hour bookings)
BusyGal Inspiration: Life Coaching & Course — The 12 Week Breakthrough to Become Your Most Beautiful Authentic Self Through Career/Life Reinvention – starts at $900 per person for a group or $1200 one on one coaching
BusyGal Inspiration: The Trailblazer Entrepreneur Mastermind – $1500 for 12 week commitment
BusyGal Inspiration: The Maven Entrepreneur Mastermind – $3600 for a 9 month commitment
BusyGal BEES: The Maven Curriculum – including $1500 in bonuses – $1797
BusyGal BEES: Each of the 8 Core Courses – $247/per course
BusyGal BEES: The Trailblazers Course – $297
BusyGal BEES: The NOVICE Monthly E-Learning Subscription Plan – $59/mo
BusyGal BEES: The SPECIALIST Monthly E-Learning Subscription Plan – $79/mo
BusyGal BEES: The EXPERT Monthly E-Learning Subscription Plan – $99/mo
BusyGal Solutions: Buy-In to become a Market America Unfranchise Business Owner – $399
BusyGal Friday VA: Secretarial Services start at $37/hour
BusyGal Friday VA: Social Media Marketing Services start at $150/mo
BusyGal Friday VA: Website Development & Design Service Packages start at $2399
BusyGal Friday VA: Video Creation Services start at $400
BusyGal Television: 30 Min. Show Development Packages (BGTV Produced/BGTV Distribution) starts at $6,000 for 3 episodes
BusyGal Television: 30 Min. Show Development Packages (You Produce/BGTV Distribution) starts at $3,750 for 3 episodes
Contact Info:
Suggest a story: VoyageDallas is built on recommendations from the community; it's how we uncover hidden gems, so if you or someone you know deserves recognition please let us know here.