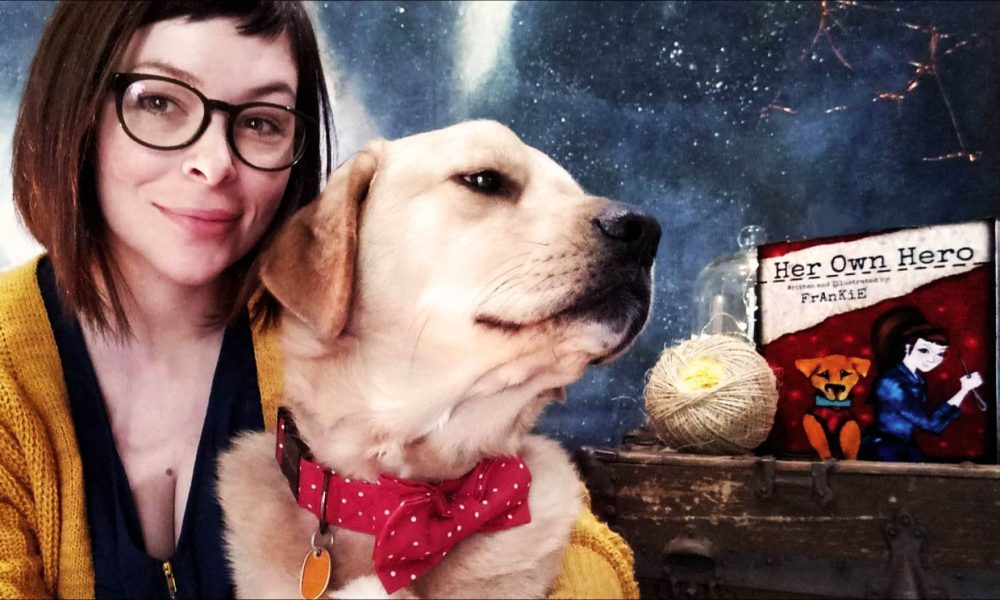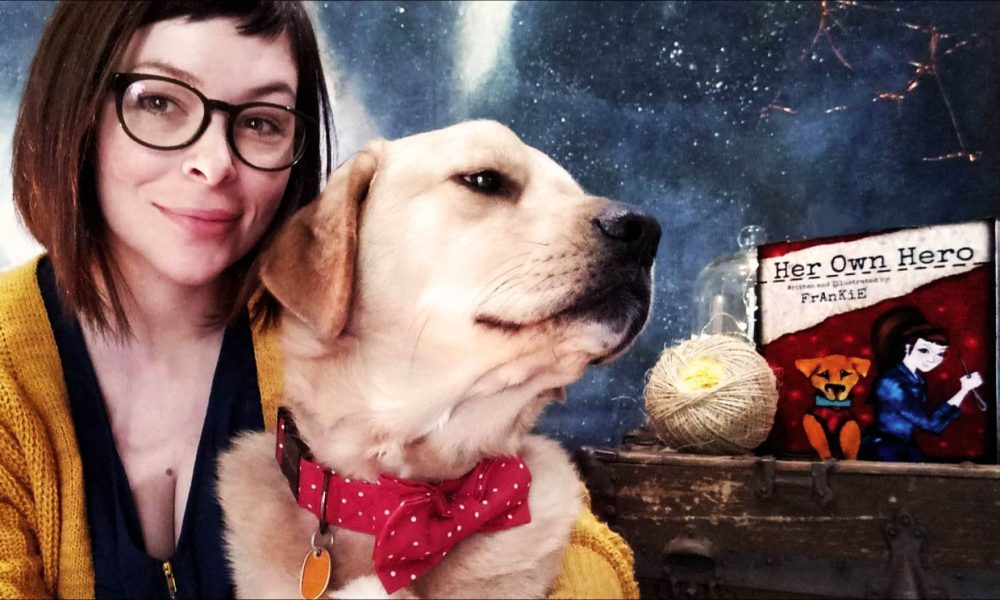 Today we'd like to introduce you to FrAnKiE Davis.
"FrAnKiE's Journey" is best told as a short creative narrative, as most good stories are.
"Long ago, longer now than I can remember, along the roads with no roots, lived a girl that believed. She believed in the magic that was, and that is, but mostly in the magic that had yet to be created. That was the magic with infinite possibilities, the kind without boundaries the kind that grew wings in your mind. It is simple magic that can be created with anything as unassuming as a pencil and paper. Wherever she went, she stuck a pencil in her hair and a notebook at her hip. She practiced the magic daily, beginning with simple forms around her, and then creating other worlds. This practice was her consistency in an inconsistent world; it was her escape; it was her peace; it was her love. Even as the years passed when she needed to find some solace she would turn to her practice, in return, the magic was loyal to her even through struggle, and through change, and through times of scarcity. Even during the times she almost gave up. Her whole life everyone had called it a gift. She just hadn't realized it was until now. It was her gift, and she wanted to share it. She wanted to watch the wonder fill broken souls, and bring life to the drudgery of everyday life. So she did, and it grew infinitely, and she became whole again as she watched the world around her become even more beautiful. "
Please tell us about your art.
Hi, I'm a self-taught artist creating curious art inspired by wonder. I am also a writer and illustrator. My specialty is an experimental art style I call Tinker Illustration, I blend mixed media, illustration, and simple engineering to create textured, 3d, and often times interactive pieces. I am kind of a "Jane of many trades" I create sculptures with polymer clay, I am a muralist, and I also create art installations, as well as photography and cinematography props, and backdrops.
When I started to create Tinker Illustrations, the goal was to create a bit of magic to hang on your wall that you could play with as you walk by. Anyone who has ever met me will tell you I am a bit of a squirrel, I am consistently working, or fidgeting, or pondering, or daydreaming, and so creating pieces with many different mediums, this allows my brain the challenges it needs to stay focused, it brings me peace. I think to see the wonder in peoples eyes when they see my work is probably one of the most beautiful things I have ever experienced. I can see them become curious and inspired and want to go home and give it a shot and that makes my heart so full.
Given everything that is going on in the world today, do you think the role of artists has changed? How do local, national or international events and issues affect your art?
As I mentioned In the story of my journey above, I feel as an artist it is our job to share our gift of magic with others, it helps to heal, and change or observe peoples perspective, it helps us as a community come together with love and understanding. It's a common language that we all speak and enjoy and it sparks conversation and dialect even among those that would otherwise be feuding. We need this, we always have and we always will, it is part of the intricate weaving that brings us all together. In a sense, it is the love language of the human race.
How or where can people see your work? How can people support your work?
Well, to start I would like to just say thanks to all of you fantastical people for being so awesome, and looking to help support artists like me. Currently, I have work on exhibition at a few of the magical galleries here in East Texas such as Edom Art Emporium, Artfix Cultural Studios, and over the Summer many of my available 3D pieces will be part of a collective exhibition at Goldleaf Gallery. You can view my past and present work, at frankieillustrations.com. For my most recent work and to keep up to date on upcoming events you can follow me on Instagram and Facebook @frankieillustrations. Thanks so much for being so fantastical! Stay curious and wonder often my friends!
Contact Info:
Image Credit:
FrAnKiE Davis
Getting in touch: VoyageDallas is built on recommendations from the community; it's how we uncover hidden gems, so if you know someone who deserves recognition, please let us know here.