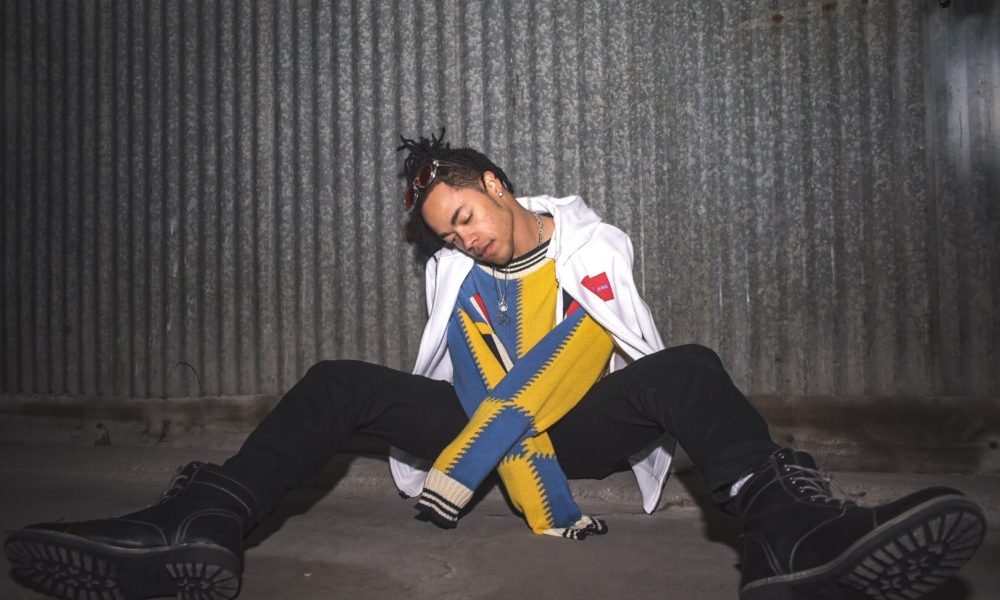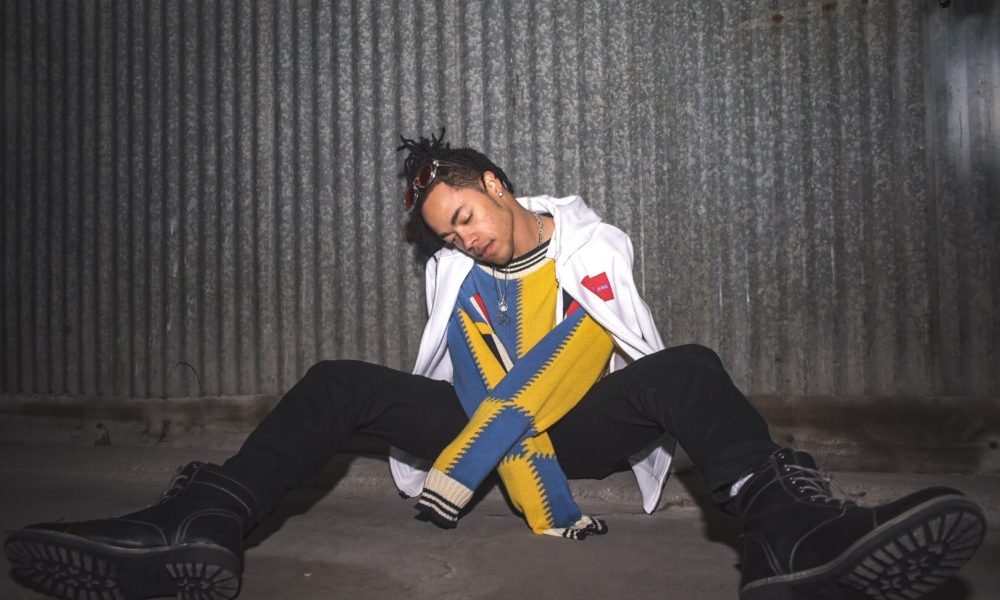 Today we'd like to introduce you to G Peoples.
G, can you briefly walk us through your story – how you started and how you got to where you are today.
This journey began when I decided to jump into modeling. As I was determined to be known – taking photos in my own room and posting – a great photographer by the name of Jarriel Jones saw my photos online and messaged me. From there, we worked, built and made connections with more people and it took off. I then met my best friend who is a brother to me now (Calvin 'Papiii' Thomas) and we've been creating a path to our dreams for over two years now. I began writing poetry about three years ago after a break up to as a form of healing and after I shared it to multiple people, I got great feedback and continued writing. I recently released a series of poetry books titled the "Trials of Perspectives": a series filled with mindfulness, romance, and inspiration. But as I was writing these books, I also concurrently found a passion for music. Linking up with a former roommate of mine (Jonathan Bobo) we started making music and it allowed me to discover parts of myself I never would've known. I now have an EP titled "Cultivate with Love" on all streaming platforms and an album on the way! I'm so excited & grateful for all that is to come along this never-ending journey!
Has it been a smooth road?
I really don't believe in "smooth roads" there's always unseen cracks, potholes or bumps you go over as your heading to your destination. We all have our own struggles in different shapes and forms but for me personally, major struggles have been with trying to get my name out and doing all I can to provide fuel for these dreams as life and unfortunate events get in the way. Marketing, relocating, financial stability, family needs along with self-care take major tolls and trying to balance all of that with chasing dreams is easier said than done. That's why so many quits. There's a lot of ways to get "put on" and signing to agencies or having managers is one of those options. As a creative choosing an independent route it's a lot harder to get your name to the right people and a lot of research, self-development, & self-marketing is needed. Which brings me to another point I often believe the BIGGEST obstacle or challenge any creative deals with is themselves, that internal self-belief & doubts, confidence & insecurities, burning desire & conformity. YOU as a creative implement your own limitations. Right now we're in a generation where the easiest thing to do is compare your life & art to those on the screen, our idols, and in-turn, we doubt ourselves and place these limitations as if we'd never be able to reach where they're at. When we truly already have everything we need within!
Please tell us more about what you do, what you are currently focused on and most proud of.
I like to think of myself simply as a creative that was created, an artist of life. Writing poetry, writing & creating music, modeling, photography, even some acting. All of these areas is what I love to do, creating whatever comes to mind. Life is art itself and everyone has that creativity in them, the only thing that sets me apart more than the next individual is the fact that I follow my heart and allow myself to be open & true regardless of the circumstances.
I believe that modeling & music is what I'm known most for through social media but anyone that follows me can tell I love writing as well because of my captions, stories, etc.
Furthermore, I'm honestly so proud of everything I've accomplished thus far and will always express my gratitude to the higher power. In my eyes, at this moment this is only a small piece of a big puzzle, to others, it may seem as if my puzzle is already complete but I feel I'm truly only scratching the surface of my potential. From modeling to acting, to poetry, to music, who knows what can truly unfold along this road. Maybe up on the big screen or sold out arenas or something completely different. I'm just grateful to be able to discover these gifts to share to the world. There's so much more left to uncover about myself and I'll continue to have these big dreams and follow wherever my heart leads!
What is your vision and where do you see yourself in the future?
As I was saying I can only hope to follow wherever my heart leads. I've been working a lot internally, to not have any expectations along this journey because having expectations can sometimes lead to disappointment when the outcome doesn't live up to what you WANT. And I for one, will never be disappointed in myself for expressing what comes from within. Yet I firmly believe I already possess everything I NEED in order to succeed.
My vision, however, is to simply make an impact. An impact on those who need it most, an impact on this world, be an inspiration. Cultivating and doing everything from the love in my heart. I want my words to shed a light on all those stuck in darkness and illuminate a better way. Seems naive huh? I think not. I believe the best thing that any individual can be is their truest self; emotional, bold, vulnerable, weird, different, introvert, extrovert doesn't matter. Being yourself is enough to make however much of an impact you want. I also trust that at any given moment this Universe is always giving me the best result possible whether that be "good" or "bad" so I'll always continue to move forward with a positive outlook. Most of all, I want my music to be an escape to those who feel trapped, and over the next 5-10 years, I dream that whoever meets me or hears my music will feel a major shift in their lives. As I said this is only the beginning to a never-ending journey, and all that is beyond this point are just experiences waiting to be felt & lived! Not to mention, I literally just chopped off my dreads soooo change & growth is upon us alll, lol!
Pricing:
Trials of Perspectives (Books I, II, & III) are all only $5.38 on amazon!
All of my music is on your local streaming platform! Type in the name "G Peoples" in your search bar!
Tickets for my next show are $25 @ the House of Blues!
On my website, you'll find links to music, poems, books, and my next show!!
Contact me via email for music feature and/or model bookings, etc.
Contact Info:
Image Credit:
Calvin Thomas
Suggest a story: VoyageDallas is built on recommendations from the community; it's how we uncover hidden gems, so if you or someone you know deserves recognition please let us know here.