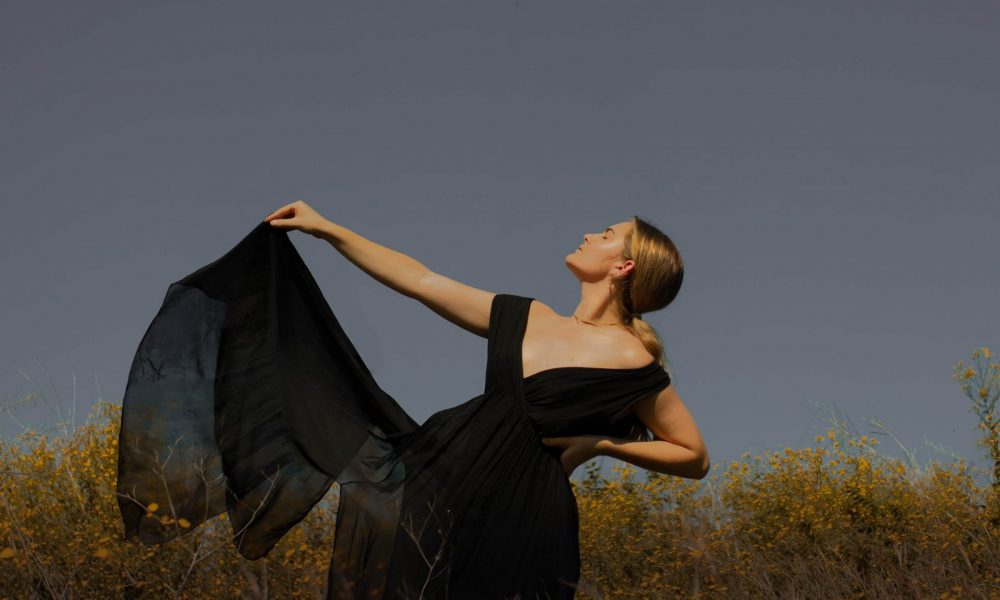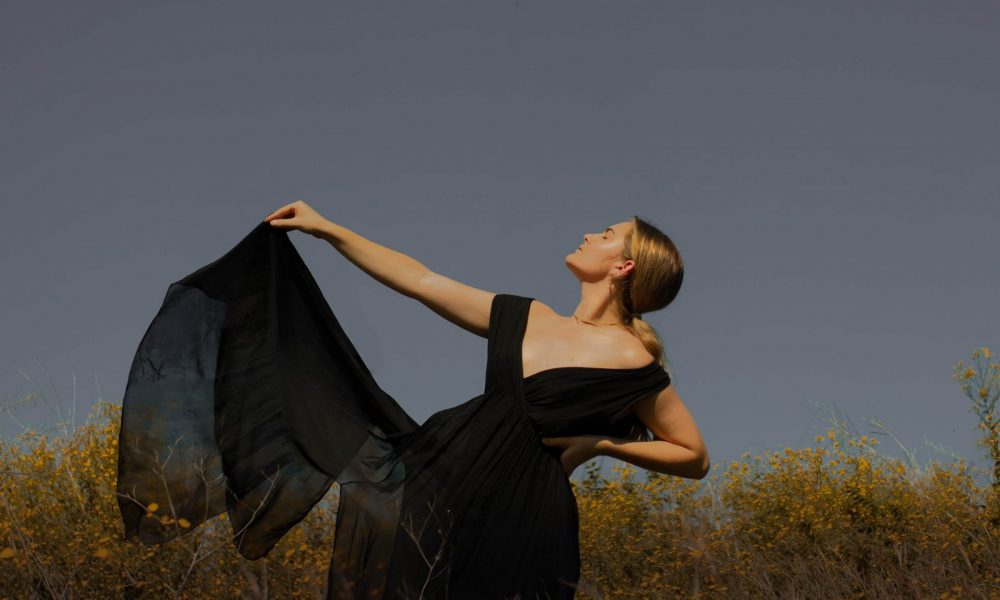 Today we'd like to introduce you to Gabrielle McGarry.
Gabrielle, let's start with your story. We'd love to hear how you got started and how the journey has been so far.
My older sister is the one who introduced me to photography. As a sophomore in high school, she took a film photography course and often asked me to be her subject. Whether that be jumping off chairs holding black fabric, holding flowers underwater or posing in the latest style trends from Limited Too, I was there to help. Five years later, I took the same photography course and started my digital art journey. I interned for the local portrait photographer at the age of 15, learning lighting tips, posing tricks and the terminology that would make me at least sound like I knew what I was doing. Following that summer of senior portraits, I took my knowledge and opened my own photography business, specializing in family and senior portraits.
I continued to grow both professionally and artistically – taking inspiration from America's Next Top Model and doing my best to recreate their concepts with my friends. Following high school graduation, I realized photography wasn't necessarily the career path for me. While I loved the medium, I came to the understanding that what I loved to do couldn't be pigeonholed to the term "photography," but my passion was rather to create. I then began to dabble in videography.
It started as a fun way to pass the time having my college friends lip sync to the latest Taylor Swift song, cutting together dramatic scenes of them looking off camera at the sunset to then taking on the role of creating my sorority's recruitment video. This was my first real taste of creating with an end goal – taking my artistic mind and using it to produce something potential new members would be watching. I took that experience and ran with it – following college graduation, I interned for a major insurance company as a production assistant. I learned the ins and outs of how to best produce work people would want to watch and owe the majority of my growth to my superior, Chris Bolton.
Then, by chance and faith, a sorority sister of mine reached out and asked if I could film her friend's wedding! It was my first video freelance gig! After that wedding, everything took off! I landed my first agency job as a content creator, then a video specialist and continued to create on the side. Now I balance my 9-5 with a budding freelance career as a photographer, videographer and graphic designer.
Overall, has it been relatively smooth? If not, what were some of the struggles along the way?
Of course, no road is smooth just like every other person, I had my downfalls. After college graduation, I was so eager to find anyone who was willing to hire me. I was taken advantage of by my "clients," producing great work and being paid barely enough to afford groceries. It took almost an entire year for me to find a steady job after graduation, I was posting on LinkedIn, Indeed, theHub, cold calling, all day everyday. My creativity struggled, my inspiration started to vanish and I was left feeling dejected and without passion.
Passion is what drives me and so to feel like I wasn't good enough, my work wasn't good enough or that I wasn't doing enough completely drained me. Finally, after countless interviews and applications, a major agency took a chance on me. I came on as a content creator – not necessarily what I was wanting to do forever, but it was going to pay the bills and get the ball rolling. Then, after just three months, we lost the account. I was devastated, preparing to have to relive the previous year of bending over backward for clients who weren't going to pay what I was worth, reading rejection emails and feeling lost.
Then, by a stroke of luck, the budding video department at my agency offered me an interview. With no real, professional experience, I was taken on and given a chance. The world is all about who you know and connections – I fully believe that. I wouldn't be in the position I am today if it weren't for the random connections I've made. You have to create an opportunity for yourself, but there is only so much you can physically do. My biggest takeaway is to treat everyone as if they could be the person getting you your next job and reciprocate – do everything in your power to help anyone who asks. Putting yourself in the best position to take advantage of an opportunity when it passes will ensure that you will get what you earn.
We'd love to hear more about your work.
My freelance business is a fluid content creation business. I do everything from wedding videos to product photography to animation to fashion photography. My passion for creating has pushed me to learn and grow in all areas of digital art and I am only just beginning!
The thing I am most proud of is that no matter who you are, what you're looking for or what your budget is, I will work with you. I know what it's like to just need a helping hand – someone to be in your corner. The quality of your work shouldn't be determined by how much money you have. I prioritize small businesses – buying a product and creating content simply because I am proud of the owner for starting a business. Then, if they choose, we work out a deal to where I can help the business grow without denting their bank account. I prioritize them and their business because I genuinely want to help others succeed.
I work hard and, more importantly, ethically. A bride and groom shouldn't have to put themselves in debt over a memory of their special day, a small business shouldn't compromise their product in order to have a strong social presence and a person shouldn't feel embarrassed or question the amount of money they pay to have beautiful portraits that they'll cherish forever. I truly believe what sets me apart from the countless other creators is I create for you. Everything I do, I do it to help. I genuinely want everyone to succeed and if I can play some small role in that success, I will do whatever I can.
Any shoutouts? Who else deserves credit in this story – who has played a meaningful role?
I owe all of my success to, of course, my family, my first boss, Chris Bolton and my current boss, Brian Shelton. I would never have started photography if it weren't for my older sister – she is the most artistic human I know and I owe my passion for photography to the times she made me jump off ledges, nearly drown and put acrylic paint all over my face. Laney – thank you. I wouldn't be here without you. You are my biggest role model and I hope to be half the woman you are.
My parents have always supported me – no matter what. My mother, specifically, has always encouraged me to pursue what makes me happy and I can't thank her enough for allowing me to follow whatever passion I had that week. I mean she gave me my first camera! If she hadn't done that, I wouldn't be doing this today! My father has also always been supportive of me but was more of the realistic anchor I needed in order to turn my passion into a sustainable business. Without him, I wouldn't have made the necessary sacrifices needed to build my business – his constant advice, in both dealing with clients professionally yet firmly and making sure I take the right next step, has kept me focused on growth. I owe everything I am and everything I have to them and their unwavering love and support.
Chris Bolton is the man who took a chance on a jittery sorority girl whose only experience was in recruitment videos. He saw something in me and became my mentor. Teaching me the ins and outs of the industry and the realistic skills I needed in order to have any chance at making it in this industry. I wouldn't know half of the things I do if it weren't for him. He is also the one who told me that this industry of creators is a "pay it forward" industry that someone was a mentor to him and gave him a chance, he wanted to be that person and then, when the time came, I would be that person for someone else.
And finally, to my current boss at my corporate job, Brian Shelton. He has been an advocate for me since day one! With the limited knowledge I had, he took me on, was patient and was in my corner whenever I had a question or needed advice on how to approach any situation. He is one of the kindest men I know and has shaped how I interact with clients and others. I owe so much of my knowledge to him, and it is a privilege to work with him.
Contact Info:
Suggest a story: VoyageDallas is built on recommendations from the community; it's how we uncover hidden gems, so if you or someone you know deserves recognition please let us know here.