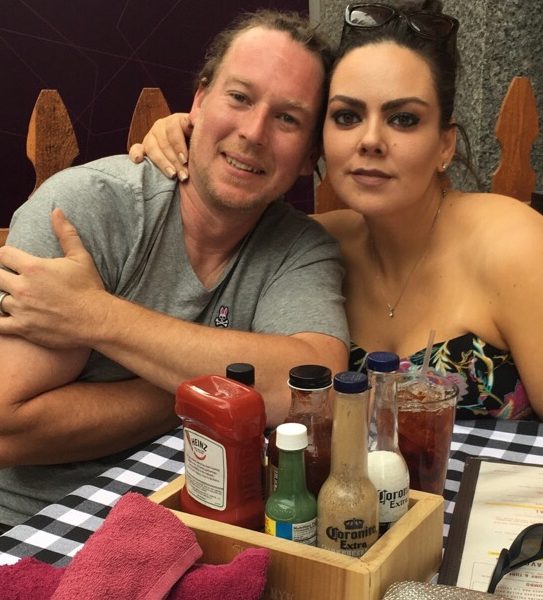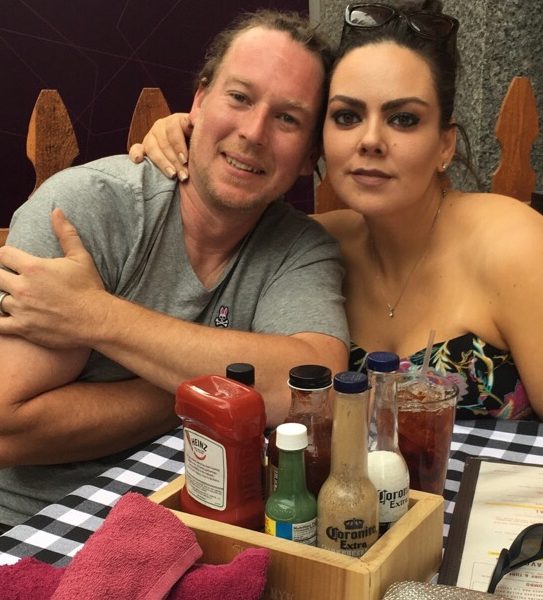 Today we'd like to introduce you to Gila Elmekies-Beegle and Steven Beegle.
Gila and Steven, can you briefly walk us through your story – how you started and how you got to where you are today.
Me and Steven were both raised by the industry in a sense. It's the only thing we truly know. When you know food, ambiance, plateware, produce, wine, bars, customer service, the walk-in; it becomes part of you and often defines you if you let it. We sometimes laugh because we can, and have, walked into many guest kitchens and been told that we cook in them like we've been there before. The kitchen is our home, food is our passion and love is what we found in each other through our journey. While Steven's path has been mainly culinary, my affinity for meeting new people and the ability to engage has always landed me square center in the front of the house. I went from To-go's at 14 to server to banquet captain in fine dining and then found myself behind the bar and managing for money in college. It was a short and natural path for me to General Manager and soon I was running restaurants at 23. That's how my path led me to Steven Beegle, the most calm, collected, and RESPECTED Chef I had ever come across in my short yet vibrant early career. We were both brought in to consult on a popular, yet hemorrhaging restaurant concept in North Dallas. I was there to fix the FOH. He was the magic in the kitchen. His talent was effortless. It was the humility he did it with that captured me. He never yelled, and he never had to. On the rare occasion he had to get tough, it was met with a 'thank you'. It was far from what I was used to. I knew then, at that first restaurant that I would always be able to work with him. We backed each other up and stood our ground as a team. We united natural enemies, ensuring that servers and cooks were one team as we were. It took three months to turn that restaurant around and see profit for the first time in years. And we knew then we had something special together.
As it turns out we were not only great partners at work, we did pretty good in life too. Steven proposed a few months later and we were soon married. We continued to do consulting work as well as move forward in our career here in Dallas. The hardest part about consulting for new restauranteurs or failing ones is that you're always seeing what they've done wrong and knowing how to fix it for them, even when they can't. It's the very reason you're hired! But it doesn't mean they listen. Like they say… you can lead a horse to water, but you can't make it drink. Sometimes when you want to do something so badly, for so long, and you keep being held down for whatever reasons…. you MUST GO OUT AND DO IT FOR YOURSELF. No matter the cost. You have to at least try. We were at that point. We had been making other people money, with our skills and craft for so many years but never had the freedom to create our own menu. We deeply desired the connections with the artisan producers and farms within our reach that were growing amazing products reach out to us and we had to constantly shut them down for no better reason than because they couldn't offer us a kickback at the end of the year to an upper level executive who had no involvement in the actual process. All that mattered was the bottom line. Our staff did not matter to our bosses. Our food did not matter to them either truly. Only that they had say in what they liked to eat going on the menu. Customer service only mattered when a bad review came through or the owners were in the building. That was not good enough for us! We knew there was a better way. We were no longer willing to sacrifice our passions, our drive, our love of food and the need to share it with others.
Leaving to go out on our own was more than scary. It was terrifying. We were the Executive Chef team at the largest grossing restaurant in Texas, and by far one of the most popular at the time. We were at the top of our game. We were also ready for the next step in our journey. Titles and salary were not what mattered at this point in our journey. We wanted a day off together. We wanted to spend holidays with our family for once in ten years. We wanted to be there to watch our baby girl flourish. We wanted more than anything to take pride and passion in our food and service once more. So we took a leap… We opened Nosh Box Eatery and we never looked back!
Great, so let's dig a little deeper into the story – has it been an easy path overall and if not, what were the challenges you've had to overcome?
Oh god, absolutely not! Did I mention that when we decided to open our own business I was 8 months pregnant? But when we actually resigned from our positions I had a brand new infant! Our friends thought we were insane, and we probably were. But we were so damn excited! Nothing else mattered. We were willing to give every ounce of blood we had to see this through.
One of the most amazing and admirable things about my husband is that his team was willing to follow him everywhere. When we took on new projects we could staff an entire restaurant in 2 weeks because that's how long we needed for our guys to give proper notice and follow him to wherever we were. It's not that we were poaching, they were just that loyal to him. If he left because a contract came to an end, then so did they. The hardest part about leaving Happiest Hour was leaving our team behind. We were not yet in a position to be able to give them the hours they needed and didn't want them to lose the jobs they had. We had some hard headed ones who left anyway and we found spots for them. Some are with us till this day and we are grateful for them. They are family and will always have a spot on our team. They were with us for the first 3 months building our food truck in the hot summer heat, 16 hour long days, happy to be part of the crew.
This food truck is the very definition of blood, sweat and tears going in to it and is every part of mine and Steven's vision, passion and soul. It took us almost a year of doing events to figure out what events to do and what events were just a hustle and a waste of time. I had to learn how to market ourselves and how to get into the right spots at the right times. It's a non-stop learning process for us and we get better every year. We are so grateful for the success we have had and how well the city has received us. We just keep giving it our all and try to give our customers our best each and every time.
Nosh Box Eatery Food Truck & Catering Co. – what should we know? What do you guys do best? What sets you apart from the competition?
Nosh Box Eatery Food Truck & Catering Co. is a chef driven concept with a focus on locally sourced and seasonal ingredients. We work with local farms, artisan vendors and other specialty producers in an effort to support other small businesses in our community. We also enlist local artists to create our murals and chalkboard menus that change seasonally and feature them on our website. While our food truck offers an award winning menu, (Best Menu 2017 Food Truck Championship) with a variety of selections, our goal was two-fold. We wanted to create menus that highlighted what actually tasted good at that time of year or that week. We always have a 'fancy grilled cheese' that rotates daily on our menu for example. So if one of our partner farms shows us amazing heirloom tomatoes, then we're going to use them and put up a 'Caprese grilled cheese' with local mozzarella. We want to make great tasting food, not be confined by a set style or permanent menu. Our second goal was to create a menu with something for everyone. We noticed that every time we went to the food truck park with family and friends, everyone had to split up to find what they wanted. Often times the lines were long and it was hard to meet back up and eat together or for everyone to get what they wanted. So we design menus that a family of 5 can walk up to and find something they'll all like on. Whether or not you've got a 5 year old who wants grilled cheese, a vegan, someone who's gluten free and a dad who wants BBQ, we've got it all on one menu. And we do it all with fresh, scratch made organic and locally sourced ingredients for about $10. Our goal was to do it better, and that's what we've set out to do!
We also have a full catering company which keeps us very busy. We do private events of any size, weddings, corporate functions, graduations, you name it! Sometimes people want to utilize the food truck in a catering which we love to do as well! We pride ourselves on being versatile. One of the things that sets us apart from other caterers is that we don't do set packages for catering. You're not going to find package 1, 2, or 3 on our website. We can accommodate any size event for almost any budget and we don't have all the extra crazy fees. What we need from the client is to know what style you're envisioning and from there we will work with you on the menu. We love to do custom events rather than make your guests choose between chicken, beef or fish. Tell us what you want and we will make it happen!
What moment in your career do you look back most fondly on?
Winning at the Food Truck Championship our first year out with the food truck was pretty awesome, but taking home another win again in 2018 was really validating. We knew were doing something right.
Contact Info:
Getting in touch: VoyageDallas is built on recommendations from the community; it's how we uncover hidden gems, so if you know someone who deserves recognition please let us know here.