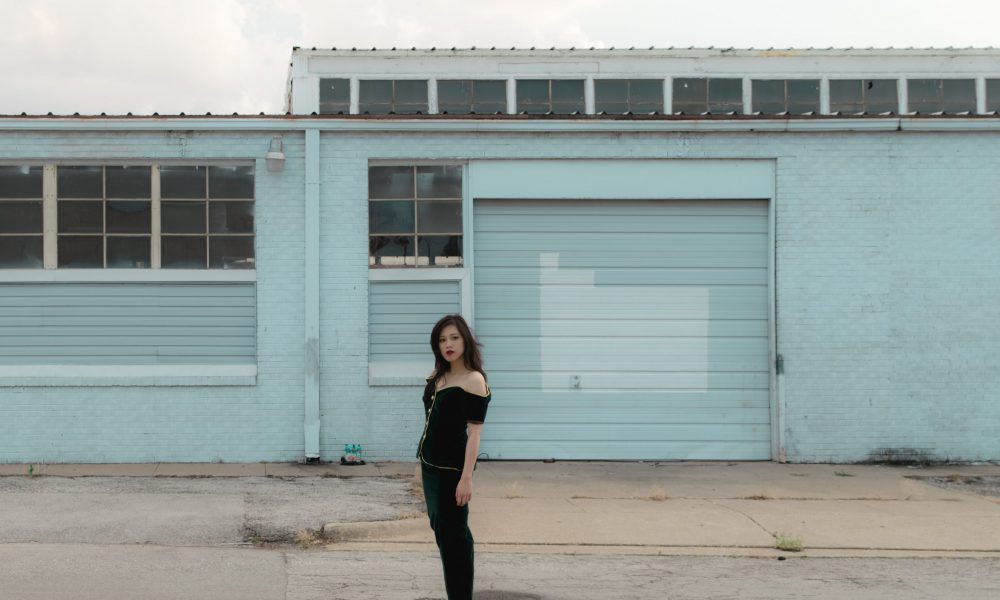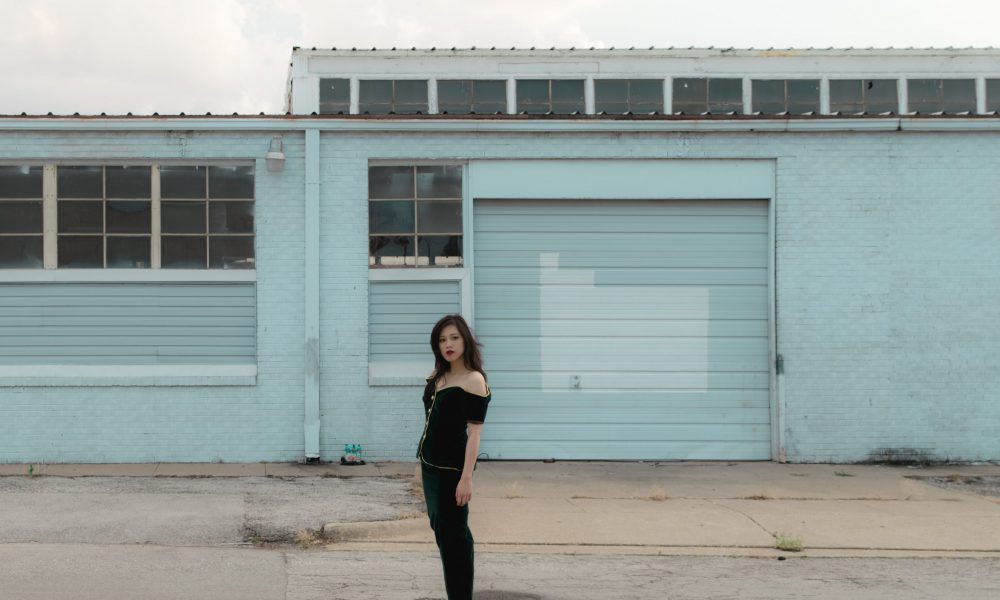 Today we'd like to introduce you to Grace Pham.
Grace, please share your story with us. How did you get to where you are today?
By day, I'm a medical and graduate student, working towards my doctor of osteopathic medicine (DO) and Ph.D. in physiology at the University of North Texas Health Science Center (UNTHSC). This dual-degree program takes a minimum of seven years, and I've been at UNTHSC since 2012, as I completed my master's degree there beforehand. It has been a longtime dream of mine to earn a Ph.D. and, if successful, I would be the first woman in my entire family to do so.
However, I needed a creative outlet and began taking photographs in February 2017 on a beginner DSLR camera. I was going through a rough patch during the bench research portion of my DO/Ph.D. program, a time when I had a lot of self-doubts and wasn't sure if I had the talent to become a scientist. During this portion of my life, I was putting more and more time and effort into collecting data, reading, and writing, but ran into a lot of obstacles and wasn't generating strong enough data for publications, which were necessary for me to graduate. In order to get my mind off of science, I turned my 500 square foot efficiency apartment into a makeshift photography studio and began experimenting with self-portraiture after I got home from the lab each day. I sourced thrift stores for props and equipment, using bedsheets as fabric backdrops and miscellaneous bric-a-brac for still life compositions. I never thought about what I was doing as art; it was simply therapeutic, and a new venture that I could feel productive in. I took many self-portraits of myself as different female archetypes and characters, which was instrumental in combatting the burnout and imposter syndrome I felt as a graduate student.
Soon, I became curious about fine art photography and the kind of work that others produced. I would read photography and art magazines at the library at the Amon Carter Museum of American Art and started collecting photo books and biographies at Half Price Books. The first photographer biography I read was on Diane Arbus. Then I began studying Cindy Sherman, Nikki S. Lee, Jeff Wall, the Magnum Photographers, etc. Reading about renowned fine art photographers forced me to view the body of photographs I was making in a more critical context. It became increasingly more important to me, to where I had to take photos every day, so as to feel that the day wasn't a waste of time.
Within my first year of taking up photography, I began showing my photographs at local art shows organized by several Fort Worth art collectives and other artist friends. On the second Saturday of February 2018, completely on a whim, I went to an exhibition at 500X Gallery in Dallas, which is an artist-run cooperative gallery that has been around since 1978. I fell in love with the space and the experimental nature of the art they displayed and decided to apply to become a member. Surprisingly, I was accepted, which led to a new set of challenges and opportunities. 500X members have one solo exhibition and an additional smaller show that they must either curate or find another artist to collaborate with. I have never enjoyed framing prints of my photographic work, but it is the medium that I have the most proficiency in. I started building lightboxes to display large prints on, as well as delve into sculptural and installation elements to complement my photo work. My first solo exhibition, "Let's Eat Baby!," took place at 500X in October 2018, and was the most ambitious (and most expensive) show I had ever prepared. I had an entire series of still life photographs where I stuffed food items full of tiny, plastic baby figurines (the kind you find in King's Cakes) on colored backdrops. I ordered large-scale prints, two 3′ x 4′ and one 4′ x 6′, on backlit advertising plastic material (the kind you see at bus/train stops) for my lightboxes. The rest of the photo series was printed 2′ x 3′ and framed. I made papier-mache "gumdrop placentas" with yarn umbilical cords that wrapped around the walls of the space. Lastly, I assembled 30 "parfaits" from glassware, modeling clay, and plastic babies. The effort put into this show threw me into a short period of burnout and I stopped taking photos. I dabbled with watercolor and acrylic painting and recorded "Candy Hospital," a progressive rock album, in the months that followed. Some of these outputs made their way into my next 500X exhibition, "Cake News," a two-person show where I collaborated with projection artist Emmar Grant.
As a digital photographer who lacked formal training, I had always been afraid of film, although I greatly admired the look of film photos. This changed when my collaborator, Emmar, gifted me several rolls of CineStill 800T film, both 120mm and 35mm. CineStill is cinema film converted for C41 processing and produces wonderful low-light images that make neon lights pop. I had been fixated on Glashier's series "Pretty Youth," which was shot on CineStill 800T. I had many film cameras that were mishaps from eBay and didn't work, but when Emmar offered to let me borrow a Holga to shoot the 120mm film on, I couldn't bear to waste it in that fashion, and ended up getting a functional Mamiya 645. From March 2019 onwards, I've shot several dozen rolls of medium format film, with the goal of doing so "economically," which meant attempting a complete series within each roll. The Mamiya 645 yields 15 frames per roll, and I've been lucky in getting around 12 usable images for each short narrative project. I recently completed a self-portraiture series titled, "The Millennial Housewife Chronicle," where I speculate what the day to day life of a contemporary, childless housewife might look like.
My goal for the remainder of 2019 is to avoid printing and framing work if I can help it. Aside from the support and inspiration, I get from the other members, the most important benefit of being a member of 500X is the exhibition space and, with such generous amounts of it, I want to push myself to create large, interactive installations. For the 2019 Members Show at 500X, I assembled a new installation, "Ghost Me," which invites viewers to sit across a gibberish-babbling mannequin, then leave at any point they so choose. This installation was inspired by modern dating practices and the rudeness and callousness they normalize.
Lastly, I have decided that what I want to do next is become a psychiatrist. I am currently applying to psychiatry training programs, which makes me incredibly nervous, but also excited! The patient populations I'd most like to work with are university students and artists, both of whom tend to be goal-oriented, motivated, and entrenched in stressful, potentially life-changing circumstances. One day, I'd also like to open my own gallery to show work by talented outsider artists. I had considered formal art education in the form of either taking classes or applying to Masters of Fine Arts programs but I can't help but feel that I would make a terrible art student. I'm too used to doing and showing what I want.
Great, so let's dig a little deeper into the story – has it been an easy path overall and if not, what were the challenges you've had to overcome?
Yes and no.
The good thing is that I'm not a career artist, and I'm not seeking commercial gallery representation, teaching positions, or accolades. This leaves me free to produce what I want, at a rate that I can manage. More importantly, I have an identity and a mission that are completely independent of my art. I could live the rest of my life without having an artistic breakthrough or recognition, and that would be fine.
The biggest challenges include the lack of time available for me to make art, since I'm a full-time medical student. Even more than that, I struggle a lot with whether my work is "legitimate" enough for juried shows, art publications, and grants. I just tell myself that, at some point, I may or may not gain the status of a respected outsider artist. As long as I am happy with what I produce, whether it be photographs, installations, or strange cartoons, that is enough for me.
Please tell us about Grace Sydney Pham Photography.
I am a self-taught artist who primarily makes photographs and, at times, installation-based art and progressive rock music. I'm known for self-portraiture and still life photography. I'm proud of my progress after having started taking photographs only two and a half years ago. I think that my indifference to recognition and my goal of becoming a psychiatrist sets me apart from other photographers.
Do you look back particularly fondly on any memories from childhood?
My favorite childhood memories are all of the various pets I had growing up. Animals are wholesome and provided an unconditional love that helped me face the world while I was a sensitive child trying to figure out my place in it.
Contact Info:
Image Credit:
Grace Sydney Pham
Suggest a story: VoyageDallas is built on recommendations from the community; it's how we uncover hidden gems, so if you or someone you know deserves recognition please let us know here.