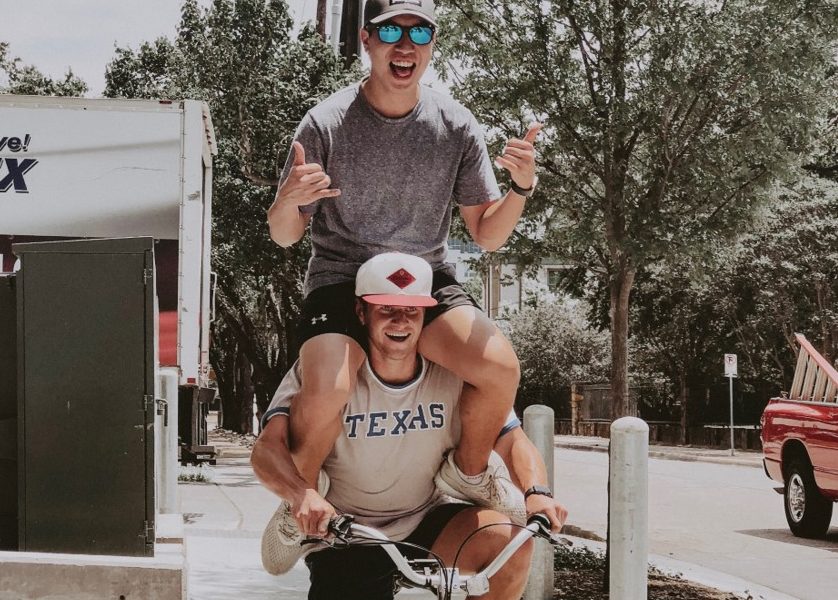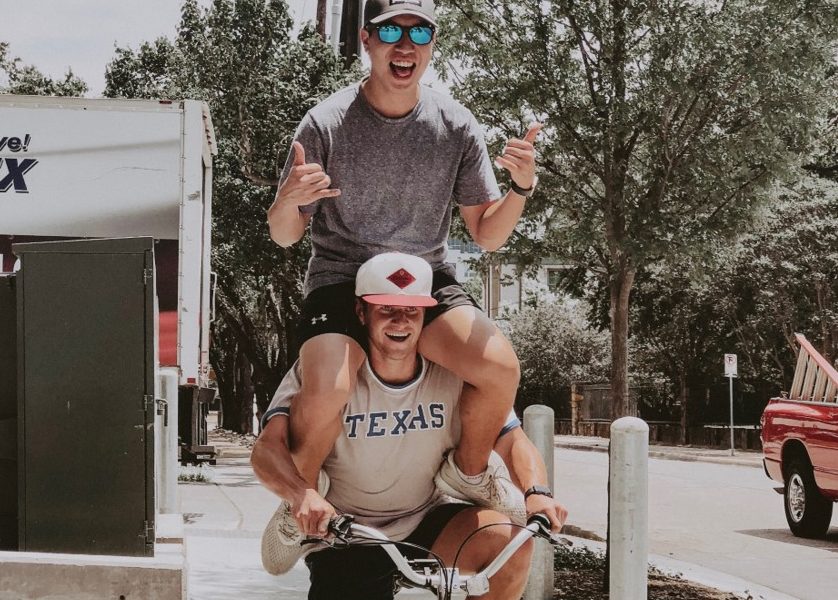 Today we'd like to introduce you to Grady Coleman.
So, before we jump into specific questions about the business, why don't you give us some details about you and your story.
I was born and raised in a decent size town in the state of Arkansas called Fort Smith. I was heavily involved in my local church, from mission trips to helping direct traffic on Easter morning, I was involved. It was on a mission trip with my church where I found my passion for creating. It was the summer going into my freshman year of college that me and roughly 30 other high school / college kids headed for Les Cayes, Haiti, which is roughly 125 miles west of the capital Haiti, Port-au-Prince.
The church had made an arrangement for two guys to come along and video the entire mission trip to show the church back at home what all we had done, because there were locals at the church that helped fund the trip. I was intrigued with all of their camera equipment, and why they did what they did to get different transitions and different shots for this reason and that reason and I began to pelt them with questions left and right. Up to this point in my life the only type of camera that I had ever owned was a GoPro that my parents had given me for my birthday, but I had no idea what I was doing with it, and then I met these two guys and they showed me all of the possibilities, and I was immediately hooked.
I was going to college to play baseball at a junior college in Oklahoma. The name of the college is Eastern Oklahoma State College, which was nestled in the Ozark Mountains on the border of Oklahoma and Arkansas. I had always been an outdoorsy guy, so going to play baseball in college was a dream at the time, and getting to live with the woods all around me, I was pumped. While I was there, we had spurts of extremely busy times and then times with not much going on at all, and when we had nothing going on we would go adventure. Whether it was long hikes throughout the local state park, "Robbers Cave", or finding some cliffs / large rocks to go jump off into water, we were all about it. During these times is when I first began to make videos with my GoPro that I had. I would continue to do research and learn the in's and out's of iMovie. I would even end up taking it on our baseball road trips and make videos from those wild weekends away with my boys. The coaches always wondered what I was doing, but once they saw the final product they were accepting of it, as long as it didn't get in the way.
It was the next Christmas that I had gotten so into creating that I wanted to upgrade my equipment that I asked for a legit camera for Christmas, and I was blessed to get a Canon Rebel T6 and then my imagination started running wild. I began to watch YouTube videos and trying to teach myself how to edit like the professionals. My favorite YouTuber has always been Casey Neistat, I love his style and his work ethic towards everything he does in life. In Casey's videos he traditionally uses drone shots of the area that he is currently in to give the people watching a feel for where he is and what the environment looks like. Naturally I thought to myself, if Casey has a drone, I need a drone. I was able to work for some money, and eventually went and bought my DJI Phantom 3 Standard.
At this time I was in a video class of some sort learning the ins and outs of Adobe Premier and Final Cut Pro. While in that class we had to create "commercials" for local business', and I got the approval to make one for the local state park. I ended up making a somewhat solid video and posted it on Facebook and it blew up, well blew up for me. The video ended up getting around 23,000 views give or take some, and tons of comments from people who used to go there as kids, and it brought joy to me to see this many people going nuts over a video that I made. It was like working out, once you see those first results, you get hooked to it, after this video going somewhat big, I was hooked.
My baseball career would come to end after my two years at that junior college and after 17 years of it, I was finally finished. I transferred to Dallas Baptist University, and am currently still a student here. I kept up with the videography and photography while down here and found other students like myself who loved to travel around and create content and everything started clicking. It has never been my goal to become Steven Spielberg, but I was finding ways to make money off of it here and there and it got me comfortable around this new, massive city. My Instagram started growing pretty fast from the more content I would post, and every time I came out with a new video, a new business opportunity would arise from it.
I am currently living in Dallas, and teaming up with a couple of other creatives from the Dallas area. We video it all, from weddings to proposals to sporting events of some sort. We as a team have a motto of "Never Say No to a Memory". My favorite way to look at life is as one big resume that you build on to each and everyday, so stepping out of your comfort zone and doing everything and jumping at every opportunity is what life is all about, and a perfect piece for that life resume that I am putting together.
Overall, has it been relatively smooth? If not, what were some of the struggles along the way?
Nothing in life is a smooth road, in my opinion. If everything were easy to reach, then everyone would have everything wanted and have no drive in this life. The biggest struggles were not to sound cliché here, but to ignore all of the people who thought what I was doing was lame, or said I wasn't good enough, or this or that. That goes for most dreams that are a little out of the ordinary. People don't like when other people find success in things that are a little farfetched, because typically they are scared to chase that dream. So just ignoring everybody that was saying you can't do that, you have never been to film school, or you can't do that you aren't good looking enough, was probably the toughest thing to do.
Grady Coleman Productions – what should we know? What do you guys do best? What sets you apart from the competition?
The business began because I enjoyed trying to put pieces of video together to look cool. Once I moved to Dallas, I started having people contact me to come make videos for them, which is when I turned this into a business. I specialize more in the videography side of things, meaning I don't mess around with photography much. I am known for having a good time in my videos, and making things pop. With catchy music, to unique transitions. The thing I am most proud of is how versatile I have been able to be with the videos I have made. From vlogging (video blogging) another entrepreneur's life, to some church events, to wedding's, to traveling all over Europe.
What sets us apart, is that we are extremely easy to talk to, and are able to see the vision of our customer and achieve the look that they are going for. We pride ourselves off of getting exactly what the customer wants, and communicating things as clear as possible, since this is a delicate process, getting the perfect footage, and music and everything else that entails with making a "movie".
What is "success" or "successful" for you?
Success to me is winning each day. Waking up early in the morning and attacking the day. Never sitting still (not physically, but in life) always moving forward. I love learning things and taking risks, whether they are physical risks for example, going paragliding in the Swiss Mountains, or a mental risk, asking a girl out, or anything that puts me out of my comfort zone to get some butterflies in my stomach. Eleanor Roosevelt says to "Do one thing everyday that scares you." If you actually do that and get yourself out of your comfort zone everyday, then life is so much more fun, and you broaden your spectrum on everything and in return, in my book, become successful.
Contact Info:
Address: 3000 Mountain Creek Pkwy, Dallas Tx. 75211
Phone: 4797391414
Email: gradycoleman96@gmail.com
Instagram: @grady_coleman
Facebook: Grady Coleman
Twitter: @grady_coleman
Getting in touch: VoyageDallas is built on recommendations from the community; it's how we uncover hidden gems, so if you know someone who deserves recognition please let us know here.