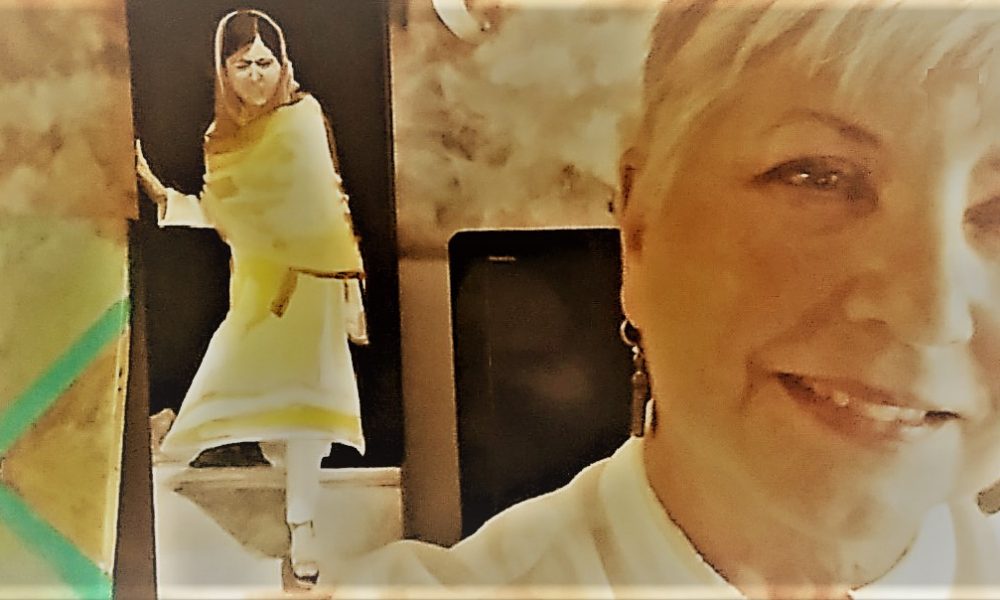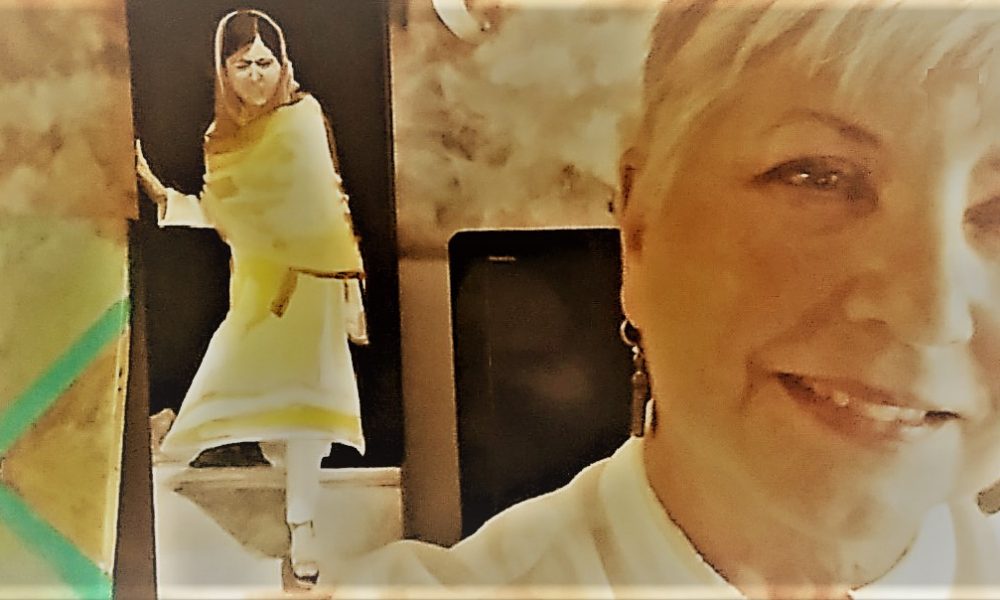 Today we'd like to introduce you to Helen Buck.
Every artist has a unique story. Can you briefly walk us through yours?
I began studying ways to express beautiful, profound and sometimes disturbing images while studying at the University of Cincinnati, DAAP and subsequently opened my first professional studio in The Pendleton Building in Cincinnati. This move continued to push those boundaries of innocence/loss of innocence expressed through nature. The encouragement of artistic peers, critiques and the public who often visited my studio counts as some of my most treasured times.
Influences of my Midwestern roots and studies at the University of Cincinnati, DAAP fine arts program are clearly a legacy found in many of my paintings. Upon moving to Dallas my artwork transformed with a decided shift in color pallet and theme. Additionally, travel throughout my life, following that ever-fascinating "road less traveled" in the United States, Canada, Mexico and Central America, as well as, many other parts of the world has provided experiences and access to greatest artworks. My artistic efforts are a part of my experiences in these travels and are an attempt to represent natural elements graphically depicted in high color contrast and rich lighting effects.
Please tell us about your art.
Inspiration surrounds me from the pristine nature preserve adjacent to my studio to the vibrant, eclectic character that is Texas and the Southwest. Nailing down a subject matter is more challenging in my world as almost anything serves as a viable focus. Landscapes, botanicals, figurative, politics, humanities, and more. The thing that binds all my work together is color; rich, luscious, brilliant color. My chosen mediums are acrylic, oil, graphite, and clay.
Symbolism or historical references are important to me. I want my audience to question my work and really dive into the deeper meaning. For instance, the initial concept for my show, Heroines+Warriors+Goddesses (H+W+G) was inspired by my understanding that woman; young, old, rich, poor, highborn or poverty-stricken fail to recognize their intrinsic strengths and power to overcome life's' challenges, complications, difficulties, and obstacles. I invited two other female figurative artists to join me in this project and each of us came away with a different take on the theme.
My own take on the theme for H+W+G was to look first at the obvious then begin to study and research women's story I found compelling. I presented Frida Kahlo in a different way; actually, in two different ways by drawing on her history and in some ways rewriting the narrative. With the work titled Sisters Trong, there was much more of a dive into history since the Trong sisters lived in the 1st Century AD in an area we now know as Vietnam.
The courage and spirit exhibited by all the subjects I painted for this project are as astounding as their personal stories. That's what I look for in the way of inspiration. The journey for this exciting show has been both delightful and surprising.
What do you think about conditions for artists today? Has life become easier or harder for artists in recent years? What can cities like ours do to encourage and help art and artists thrive?
This can be a problem especially when you are ART STUCK! Most artists go into this profession relishing the thought of working alone until they actually work alone day after day.
Typically, I reach out to other artists I know. Going to lots of gallery openings, museum events, and workshops are a great way to make professional connections. I also keep a satchel packed with pens, pencils, paper, and a journal. When I'm feeling like I need to be around humans, I grab the bag and head to Starbucks, a park, the museum or my favorite Tex-Mex restaurant. I love talking about my art to people who show an interest. It does the artist's soul good to interact with adults sometimes!
Community support is extremely important and our cities play a big role by creating the thriving cultural aspects of that community both in visual and performing art. As former Chicago Mayor, Richard Daley, once said, "Politicians don't bring people together. Artists do."
One way cities can support artists is to offer affordable work/studio space. Ideas are plentiful; vacant storefronts, abandoned shopping centers, an unused garage, and as in my case, the Pendleton in Cincinnati, Ohio. This old and abandoned shoe factory scheduled for demolition was purchased by a businessman and great supporter of the arts, James Verdon, who renovated the building to provide affordable artists' studios and art shows.
However, one of the most impactful ways to support the arts is to support education in the arts in all grade levels. As John Ruskin said, "Life without industry is guilt; industry without art is brutality."
How or where can people see your work? How can people support your work?
My work currently is showing at various venues and art galleries in Texas or you can find my work online at www.helenbuckstudio.com along with a list of current shows. I also offer canvas giclee prints available in various sizes. My collectors are not always able to afford original work but when they love a piece, I make it budget friendly. Original work and stretched canvas giclee prints can be purchased through my website.
Check out my social media and share, share, share! facebook.com/helenrbuck and instagram.com/helenbuckstudio/ and visit my blog www.helenbuckstudio.com/blog/. These are just some of the ways to support me in my efforts. The most effective way is to buy, live with and love my art. If you like my work, tell your friends!
Contact Info:

Image Credit:
Image credit for: "wings to fly" a Frida Kahlo image Retrato de Frida Kahlo (1907-1954) expuesto en la National Gallery de Londres
Getting in touch: VoyageDallas is built on recommendations from the community; it's how we uncover hidden gems, so if you know someone who deserves recognition please let us know here.