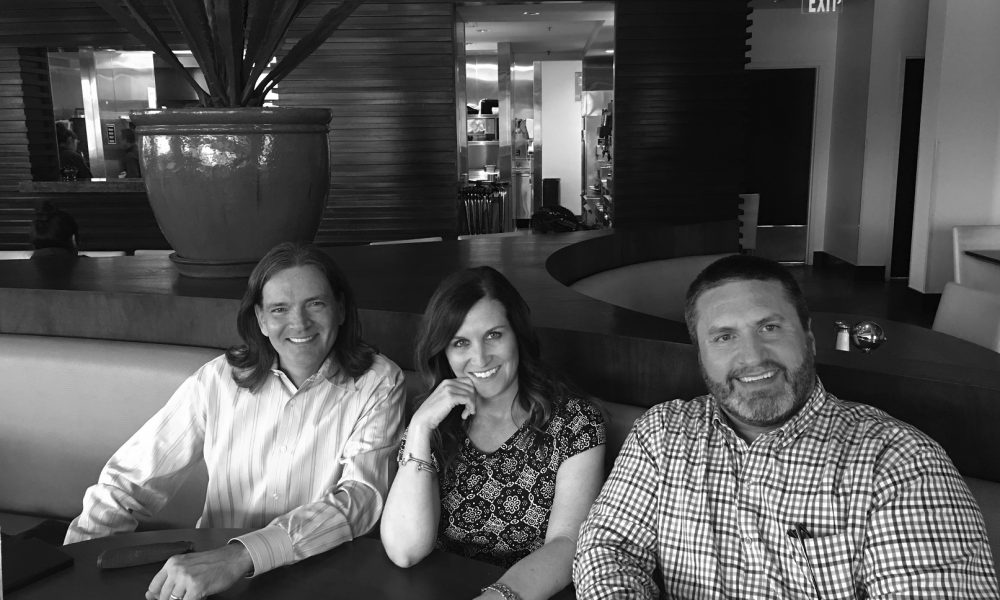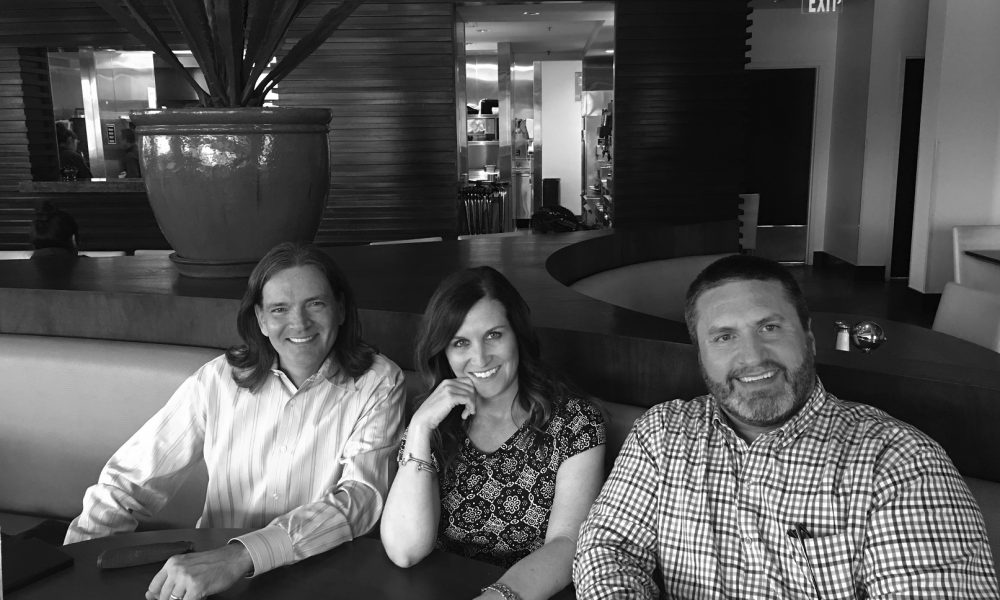 Today we'd like to introduce you to Jack Balderson Jr.
So, before we jump into specific questions about the business, why don't you give us some details about you and your story.
I studied music at the University of North Texas. After figuring out that musicians much better than I am have a hard time making a living, I decided I needed a different day gig. I'm still a part-time musician, and that allows me to enjoy music without the pressure of it being my livelihood.
I went to law school in Southern California –– thinking I would surf and delay adulting for a few years –– then I worked for a large law firm. But after several years, the commute from Denton County to downtown Dallas and back got the best of me. I spent about 600 hours a year sitting on I-35E. When your profession covets the hour –– more about this later ––spending almost a month per year doing little more than dog cussing rush-hour traffic was a massive time-waste. Moving closer to the office wasn't in the cards because my family was settled in the suburbs, so I decided to hang my own shingle.
Fast forward several years. I was having dinner at Mio Nonno Trattorio (an excellent restaurant, by the way), and Jeff Tasker –– another solo practitioner –– was there. Jeff and I are roughly the same age, we have similar practices, and we both came from large Dallas law firms, so we know that world and have similar experiences. I told my wife, "I don't know if I'll ever take on a law partner. But if I do, it will be that guy." I later learned that he had had the same conversation with his family that same night. We talked for several months, then Tasker & Balderson was born.
Has it been a smooth road?
While my wanna-be-rockstar-to-lawyer road was a bit circuitous, the lawyer road has been fairly smooth. When I left BigLaw and set up my own shop, southern Denton County was (and is) a growing area of business and commerce, and its small and emerging businesses weren't getting the legal services they needed. (More about this later.) Simply put, I was in the right place at the right time. As for T&B, Jeff and I both had established practices, and our transition was about as smooth as could be expected. Partnering up with another lawyer after being solo for several years is sort of like getting married later in life. There is a tendency to be set in one's ways and to have blissful unawareness of certain idiosyncrasies, but we've adapted well. And we both took real vacations this year. That wasn't an option as a solo practitioner.
So let's switch gears a bit and go into the Tasker & Balderson story. Tell us more about the business.
We're business lawyers, and we take businesses from cradle to grave. That includes forming our clients' new entities, drafting governing documents, assisting with their corporate governance, counseling them on their business and employment practices, drafting contracts, protecting intellectual property, raising capital and financing, negotiating and resolving disputes, representing them in litigation and bankruptcy, negotiating and drafting merger and acquisition documents, and all that goes along with that.
Many of our fellow Denton County lawyers practice family law, criminal law, estate planning, probate law, or have a general practice that includes some combination of these, along with a grab bag of personal injury, real estate, miscellaneous litigation, or all of the above. A law firm that focuses on transactional business matters and business litigation is relatively unique in this neck of the woods. We have the big-firm experience of handling large and complex business matters, and we're able to do the work cost-effectively. In the past, sophisticated Denton County business matters tended to end up at large Dallas law firms. We're trying to change that.
We strive to give clients good, practical advice that's worth buying. We handicap potential risks and rewards based on our experience and allow our clients to make informed decisions about their transactions and litigation matters. Some clients might be busy drilling down and leveraging the synergies of their core competencies across platforms to add to value propositions. We stick to providing good counsel. And paradigm shifts.
Lastly, we mediate business disputes. Most lawsuits end up in mediation, and Jeff and I have sat through more than a few mandatory mediations with court-ordered mediators who weren't very good at it, they weren't business lawyers, or both. A large percentage of the mediator pool is comprised of personal-injury and insurance lawyers. Car-wreck cases are almost exclusively about money. The parties are strangers, and they will never cross paths again, so there is no relationship to consider. Not surprisingly, car-wreck mediators approach their jobs with this experience in mind.
Business is built on relationships. In business-to-business litigation, there is conflict, but there is also a pre-existing relationship, and it was usually positive at some point (or they wouldn't have done business together). Admittedly, some business litigation is just about money because the bridges have been burned. But there are often business solutions to these conflicts, and I've had the best success in mediation when the mediator had these tools in the toolkit. When Jeff and I were solo practitioners, we used each other as mediators because we knew that we were going to get creative but feasible business solutions based on experience. We offer this same service to others in business disputes. This is a significant part of our firm's business, and we're designing new office space with these mediations in mind.
How do you think the industry will change over the next decade?
Corporate clients' business arrangements with their lawyers are changing, and these changes will accelerate in the next 5-10 years. Law firms have traditionally coveted the billable hour. Many still do. At T&B, we view ourselves as entrepreneurs who happen to practice law. To that end, we are always looking at alternative fee arrangements that (consistent will our ethics rules) make economic sense to our clients and our firm. Of the firms that claim to be willing to enter into alternative fee arrangements, some still view legal work through the lens of the traditional billable hour. To that point, the temptation is to estimate the number of hours a legal matter will take, multiply that number by an hourly rate, come up with a dollar figure, and then pitch an "alternative" arrangement that roughly backs into the estimated billable-hour amount. There are several reasons for this, including law-firm economics, lawyer compensation, resistance to change, inertia, etc. But this approach bakes into the "alternative" arrangement the very billable-hour inefficiencies that are causing clients to demand change. Firms that are slow to adapt are going to be at a competitive disadvantage.
Another trend I see is how corporate clients get their legal work done. Traditionally, law firms counted on institutional clients. Many still do. That meant that when a corporate client had a legal matter, it would reflexively hire the same law firm without giving much (or any) thought to (a) the firm's competence in that particular area of law, or (b) the cost for that firm to do that work. This is changing. Corporations are hiring in-house lawyers to do work that has traditionally been farmed out to law firms. And those same in-house lawyers –– many of whom came from law firms that had institutional clients –– are questioning this arrangement and are shopping their legal work to law firms that (a) specialize in particular areas of law, and (b) are cost-competitive.
Contact Info:
Address: 4325 Windsor Centre Trail, Suite 600
Flower Mound, Texas 75028
Website: tbtexlaw.com
Phone: (972) 355-5959
Email: info@tbtexlaw.com

Image Credit:
Hart Marketing
Ed Parker Photography
Getting in touch: VoyageDallas is built on recommendations from the community; it's how we uncover hidden gems, so if you know someone who deserves recognition please let us know here.