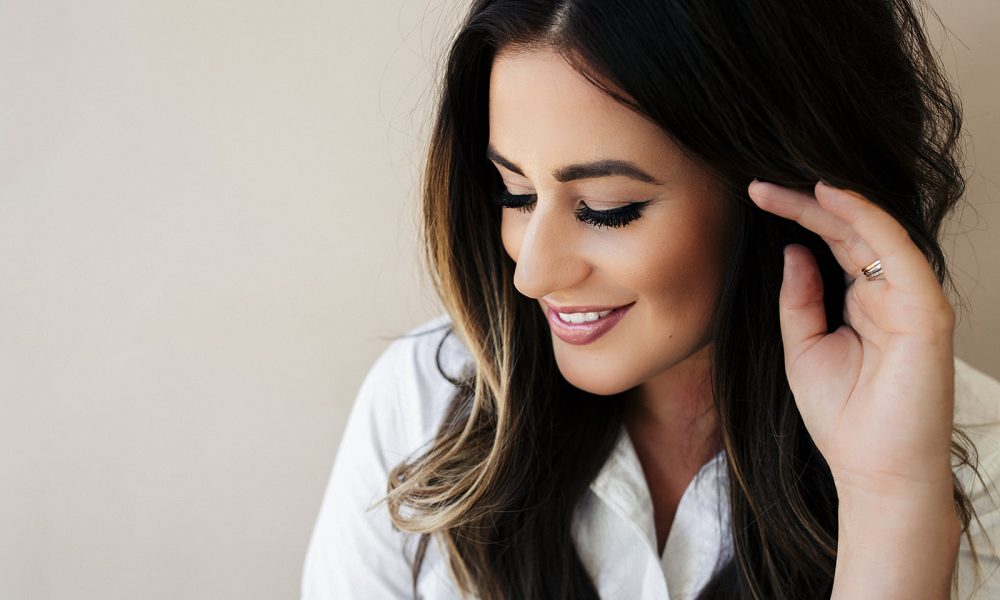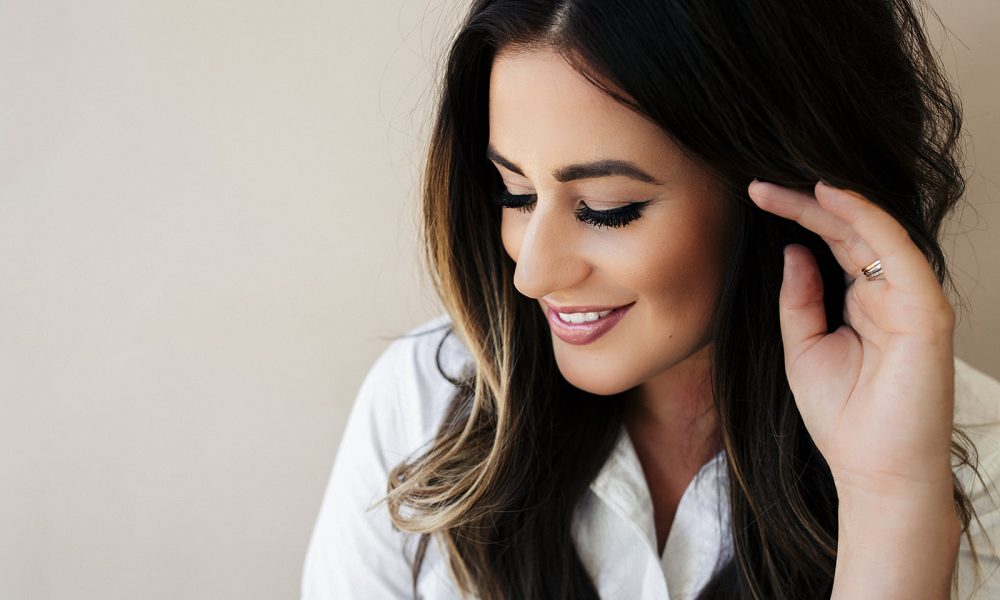 Today we'd like to introduce you to Jaime McLaughlin.
So, before we jump into specific questions about the business, why don't you give us some details about you and your story.
I started my career in the beauty industry at a very young age. As with most things of my life, I never really began with the end in mind, I just followed a passion and was interested to see where it took me. By the time I graduated High School, I was already doing hair and makeup for events + weddings. I had a real passion for beauty and never put too much thought into how or why. I just knew that I was really good at it and I loved being able to make women feel insanely gorgeous. Seeing the transformation that I could make, simply by doing someone's hair and makeup, was addicting. It was mind-blowing to me that I could make such a small change in someone's appearance and their entire demeanor and confidence levels could have such a massive shift.
I continued on this career path for over a decade. My events ranged from weddings, to photo shoots all across the US and even traveling to different countries for certain clients. It was a dream career that I couldn't really believe I had. I wasn't stuck in an office, I was creating and making people beautiful and I was traveling all around the world doing the thing I loved the most. During this time, I also began growing my family and added a few babies into our crew. My journey into motherhood began at a very early age, earlier than most. And while I couldn't imagine life without my beautiful babies – I also was thrown into this realm of motherhood that consisted of worry, doubt, and self-sacrifice.
Regardless of age, I don't know if anyone is fully prepared to be fully immersed in caring for another human 24/7. Parenting is a hard job, although quite rewarding, it still has its consistent challenges. As a mother, I was now able to see self-care and beauty in a completely different light. I was able to now empathize with that massive shift in demeanor simply by getting myself ready. But I didn't get myself ready as often, now that I was caring for babies. Which lead me down the common path of losing myself in my children. I had lost my identity and completely let the title of "mom" take over.
After 13 years of being in the industry as a working makeup artist, I decided it was time to step away. I had four babies by this time and was struggling to find a balance that I was content with. And I knew that I needed to make a bigger impact than the single client that was sitting in my chair. So I quit, without much planning and decided to trust my gut and move forward in faith. After a few months of being home, I decided to put all of my knowledge down on paper. I knew that my clients loved the products I curated for them and the looks that I did on them. So I thought to myself – what if I could create a space where my clients (and any woman that needed it) could have access to my expertise and suggestions? What if I just put everything down on paper and in videos so that they could then replicate that for themselves?
So I did. I decided to go against the current grain of online beauty influencers, create a set of courses directed at the everyday woman, the moms, the ones who are in the trenches. While most mom's don't need a full face for their everyday tasks, I also knew the power of self-care and confidence. And while there isn't a shortage of beauty content on the internet, I knew that by putting some skin in the game (actually purchasing a course) would help these women pay attention to what I was saying and get their money's worth by utilizing the tools I was giving them.
One year later, we are helping women in over 28 countries learn to care for themselves again through our self-care challenges and my beauty course. We are helping them find a healthier balance between caring for their precious families and also learning to love themselves enough to invest time and energy into themselves, regularly.
In addition to beauty, we also wanted to bring mothers content that would help them sort through the overwhelm of motherhood. So we created Master Your Motherhood which gives women simplified and affordable tools to help them master their motherhood.
We're always bombarded by how great it is to pursue your passion, etc – but we've spoken with enough people to know that it's not always easy. Overall, would you say things have been easy for you?
It has definitely not been a smooth road, whatsoever. Beginning my motherhood journey at the age of 19 had its own sets of challenges. Then add in trying to balance a career as an entrepreneur, having three more babies, having limited family support and really being thrown into "real life" at such a young age, all collectively added to the many hurdles I had to consistently jump over.
There were many times I felt defeated, many times I wanted to give up and I have had to consistently fight the negative inner self-talk. A lot of times as an entrepreneur, you are working solo. So being the one in the game every single day working out details, social media, emails, pricing out your services, dealing with clients, actually doing the jobs…plus on top of all of that, trying to figure out how to be a mom at the same time. It was really really hard.
I can confidently say that my faith and my unwillingness to fail were both my driving forces, bringing me where I am today. I literally refuse to be defeated and I am relentless. I am a fighter. And that has definitely helped carry me through my struggles.
We'd love to hear more about your business.
"The Mac House" was actually intended to be just a lifestyle blog where I shared about family life and motherhood and some beauty stuff. But shortly after I stepped away from doing hair and makeup for clients, I was ready to create a different stream of revenue. So I created my first eBook which then turned into my first course. My blog quickly and unexpectedly turned into an actual business. Our company provides one main beauty course which helps women master their hair and makeup routine. And we do a Self-Care Challenge 4 times a year that covers four key areas of self-care to help women rediscover themselves, master their mindset and also care for their outer appearance as well to boost their confidence and help them feel good again.
We are known for helping women and mothers, worldwide, learn how to care for themselves again. We help moms ditch the guilt and move into a place where they are thriving and loving life again. Simply because through the journey of our courses and challenges, they are able to rediscover themselves again and learn that they don't have to completely abandon themselves because of their marriage, career or babies.
We highlight the fact that women are nurturers, and as women + mothers, our attention is usually on everything else other than ourselves. And while that is admirable, it is not sustainable.
Makeup and overall outer appearance are typically perceived as vanity or an unimportant detail of life. A lot of people tend to abandon their image due to the fear of being perceived as vain or selfish. But as a company, we really break down the science behind those misconceptions. While beauty and outer appearance are not tied to your worth – they do, in fact, affect your confidence and have a huge impact on the other areas of your life. Beauty is psychological, it's not fluffy.
I am proud of the fact that we are changing lives by showing women small, simple and sustainable habits that will give them a massive boost in energy, confidence, and joy!
Master Your Motherhood is an extension of our goal to provide simple and sustainable tools for change. These resources help women mater different areas of motherhood such as mindset, schedules, family atmosphere, finances and raising their babies well.
What were you like growing up?
Growing up I was quite outgoing, silly and very independent. I was a dancer, I played sports and was constantly being crazy with my other three sisters. We were always putting on shows, pretending we were on the news and dancing around our house making our parents crazy. Our household was always a party – having five women in the house and usually a few friends around, we were usually always laughing or messing around.
As I got into my teen years, my independence stayed with me but I started to become a lot more introverted. I kept to myself, worked really hard from a young age and never had the same interests as most of my peers.
Although I was consistently labeled "rebellious" as a teen, I now know that it wasn't really rebellion (I was a good kid, I swear!), but that my calling being different than most people around me.
For many years I grew up feeling like something was wrong with me because I was so "different" and had such different and independent thoughts and ideas. But with some time, wisdom and amazing tools – I have been able to come to a place where I understand my personality and love the differences more than I ever have before.
Pricing:
Master Your Hair + Makeup Routine $99
Self Care Challenge – $39
eBooks for Master Your Motherhood $9
Contact Info:
Image Credit:
The Lauren Style
Getting in touch: VoyageDallas is built on recommendations from the community; it's how we uncover hidden gems, so if you know someone who deserves recognition please let us know here.