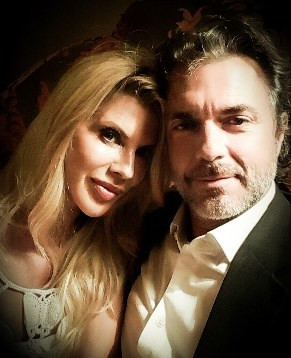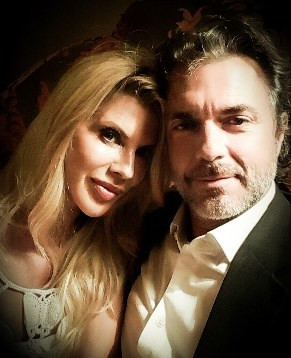 Today we're excited to introduce you to James Denito, DC. James is a Founder at Center for Cellular ReGENEration, a Researcher and a Healer and is also a content partner. Content partners help Voyage in so many ways from spreading the word about the work that we do, sponsoring our mission and collaborating with us on content like this. Check out our conversation with James below.
Hi James, thank you so much for sitting down with us again. For folks who might have missed our initial interview, can you start by briefly introducing yourself?
I was born to be in the healing arts profession! I chose a drug-less approach as it offered a more sensible, safer and cost-effective way to lead humanity into our full potential. It was apparent over a half century ago that our health care system was on a non-sustainable path. Today, we are seeing this is the complete loss of our personal freedoms and hope for the future by what the pharmaceutical industry and most of their doctors have offered us in this viral outbreak. My journey has connected me with the most powerful and influential people in our country who share the same ideology and need to find a way to bring common sense to the table. I am now accepting that challenge!
Tell us about the new business you and your wife created called "Center for Cellular ReGENEration"?
Aging is a disease. Human cells living in a perfect environment are immortal. At best, in our imperfect world, we can slow the degenerative cellular processes to maybe get 2 lifespans out of our existence as mortals. There is a tremendous amount of discipline and knowledge to accomplish this. What if there were a better way? Stem cell therapy offers exactly that! After years of researching the topic, we finally opened our center in the summer of 2020.
Why are Stem Cells such a big topic now in healthcare?
They seem too good to be true! Over 6000 locations in America and growing, the positive testimonials are spreading like wildfire from people who have received the cells.
Where do they come from?
Parents are prescreened and if there is a caesarean birth, they can donate their umbilical cord and placenta to help thousands of people regenerate from the chemistry and stem cells in that donation.
What kinds of conditions and people can benefit from using Stem Cells?
The dominate beneficiaries of Stem cells are middle aged and senior people. Any condition, from inflammatory or traumatic nature has the potential to receive the cells and let their own body direct any potential healing or regeneration. The best way to see their potential is to read the many testimonials we have in our eBook; Stem Cells Made Simple.
Are they affordable?
We are finding the cost of cells in the USA is now about 20% of what it was just 5-10 years ago outside of America. And they are a fraction of the cost of typical medical procedures and protocols treating the symptoms and not the cause.
What else does your office offer?
Our large multi discipline clinic in Allen Texas is also the home of Galaxy Nutrition Center supplement store, MedRX compounding pharmacy, alternative health insurance broker, colonic irrigation, bodywork therapy, the O3Space providing HOCATT Ozone therapy, and the Center for Cellular ReGeneration providing stem cell applications. Dr. Denito incorporates cutting-edge nutrition and technology on all his patients and has guided some of our country's leading athletes to champions, including gymnastics Gold Medal winners Carly Patterson and Nastia Liukin.
It was so great to reconnect. One last question – how can our readers connect with you, learn more or support you?
Please visit the following websites: www.mycellregen.com www.theO3.space www.denitochiropractic.com
Contact Info: