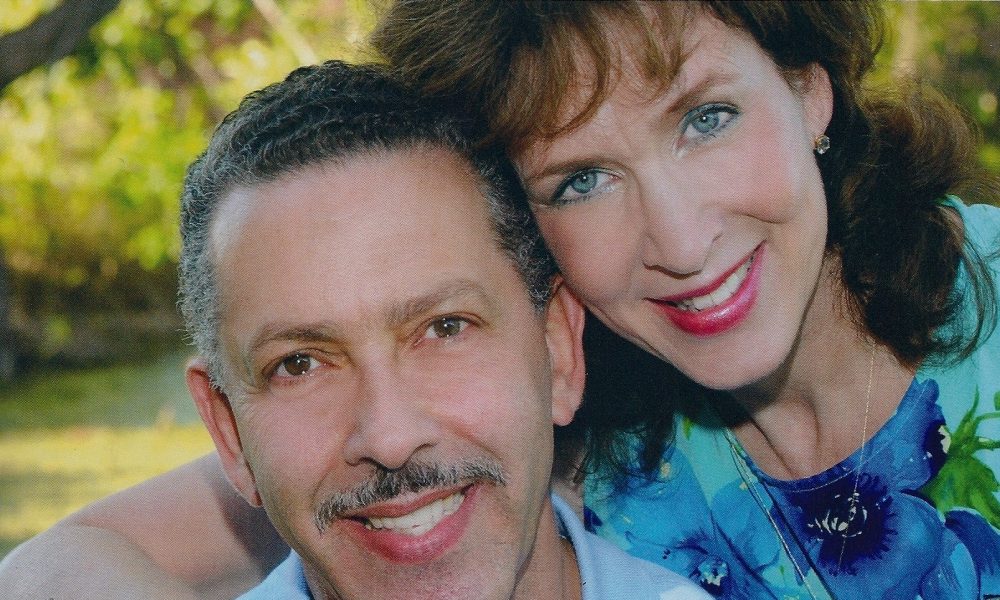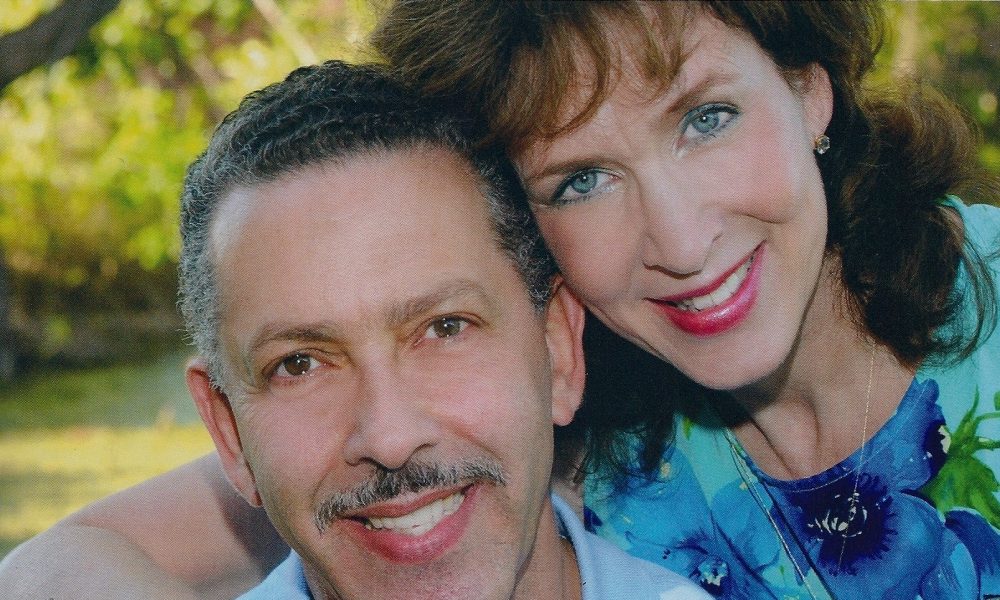 Today we'd like to introduce you to Jane Sadek.
Thanks for sharing your story with us Jane. So, let's start at the beginning and we can move on from there.
Today, my husband Bill and I have a real estate photography business providing photography, videography and drone services, along with a variety of marketing support assistance for real estate agents and small business, ranging from websites to social media. My husband is a serial entrepreneur and I have followed a career devoted to marketing and sales. That's the short version.
Dallas is our home. My parents were born in the Metroplex; Mom in McKinney; Dad in Melissa. It just wasn't a Metroplex back then. Dad worked for the government, so I spent my early years living in several cities throughout the South. When I was 11, he was transferred back to the Dallas area and he let them know he was staying put. Bill was born in Cairo, Egypt, but how he got here is his story.
I met Bill at the Dallas Museum of Art. I literally saw him across the room, fell in love with him at first sight and then chased him until I let him think he caught me. We had a storybook romance and the evil villain was breast cancer. Together with my family and friends we beat it. Bill and I went on to have a romantic wedding and honeymooned on a cruise in Hawaii.
When we married, Bill had a computer company selling hardware, software and peripherals. His specialty was winning government bids around the city, but he'd also merged with another company and had an outside sales force and service department. His company had been recognized by SMU as one of the fastest growing small businesses in Dallas. About a year later, he got the opportunity to sell the company for a great profit and to chase a dream he had – full time investing and development of investment programs.
My career at the time, like that of many Dallas sites, was up in the air, because of the oil & gas downturn. I'd spent a number of years in the office equipment industry and loved it, but ran into a boss who decided I was going to be a salesperson or else. I chose or else. I loved managing major account installs, managing the training staff and working closely with the service department in a variety of ways, but they were going to do away with that and parcel out all those various tasks to other people. I was a single girl who liked a regular paycheck and I'd watched the revolving door they called a sales department. I didn't want any part of it, nor any more of that particular boss.
A friend hired me to be an on-site apartment complex manager and while I enjoyed some success in it while Bill and I were dating, it wasn't really what I wanted to do long term, especially the on-site part of the job. So, with the economy picking up, I went back to the office equipment business for a while, and even gave sales a turn.
One day, virtually out of the blue, Bill let me know his dream was to go live in California. We'd been married several years at that point and I'd had no idea, but within a few months, we'd pulled up stakes and moved to the Central Coast of California. His investments and his investment program development were completely transportable, but I was once again trying to figure out what to do with my skill set, which was heavy into marketing, sales and training. Bill pointed me towards residential real estate and I surprised myself by being quite good at it.
Bill got his real estate license, too, but he wasn't actively pursuing residential deals. Instead, he added land development to his investment portfolio and was available to help me out when I stirred up more business than I could handle all by myself. One day, the real estate photographer pretty much everyone in our small community used, was unable to get to one of my listings by the time I wanted it to go online., Bill has always had an interest in photography and was quite good at it, so I asked him to go out and grab some shots for me. Little did we realize the significance of that moment. The local real estate photographer" lost my business that day, because we discovered Bill had a real eye for it.
While transferring our real estate photography to Bill was only a small adjustment at the time, something significant was going on in real estate and we were about to make an even more drastic change in our lives. The real estate bubble burst and while we were trying to decide what that meant for our real estate careers and investments, Bill got an important phone call. A head hunter wanted him to go to Iraq as a civilian interpreter for our military! Talk about a detour! We discussed it earnestly and prayed fervently. I woke up one morning with a verse from Esther on my mind, "Who knows but that you were brought to the kingdom for a time like this?" I knew then our whole lives had merely been preparation for this task.
He went to Iraq and I moved back to Dallas. I'd never loved my real estate career, regardless of my success in it and my parents were reaching an age when I needed to be close to them. He spent a year in Iraq and I went back to school.
A college degree was unfinished business in my life. My mother had desperately wanted me to go to college, but while all of my teachers since elementary school thought I had a gift for writing, my mother didn't think that was something you went to college for. She wanted me to get a degree which would qualify me for a real job. I tried really, really hard to excel at something she was interested in me doing, but after a few years, I said, "You want me to get a job? Watch this!"
Both my parents were in retail and retail had always been my go-to summer job. I got into a management training program for a nationwide department store and didn't look back. I made a detour through banking and ended up in office equipment. It might not have seemed like a straight line, but I enjoyed a lot of success and each turn was a good one. Along the way, I deeply regretted not having my diploma and looked into finishing my degree several times. The problem was, I really had no interest in a business degree. I wanted to write. Whatever my job had been, from management trainee to marketing support manager, I was always the go-to person for writing anything and everything. That was one of my favorite things about each job, but in my heart, I wanted my job to be the writing, not the rest of it.
Bill had never finished his degree either, so in his down-time in Iraq he got his degree online, because what else was he going to do with a war going on around him. Meanwhile, back in Dallas, I squeezed my classes in around my parents' doctor appointments and the rest of the things I needed to do for them. We were living our lives backwards. We'd both had incredibly successful careers and now we were going to school.
I was so proud to earn my BA in Arts and Performance Magna Cum Laude with school honors, but graduation didn't change much for me. My parents' needs had escalated. I made a stab at writing the next great novel and I took some free-lancing jobs, but I was a full-time care-giver. Then one day, that job ended after I lost mom and dad. I kept writing and specialized in blogging.
Then one day, in much the same way he announced he wanted to move to California, Bill walked out of his office and announced he missed real estate photography. He knew he needed my rain-making skills to get the business off the ground and he figured somehow, we'd find a way to get me some writing gigs out of it. Spot On Images was born.
That was back in 2017. Bill went about the business of teaching himself the latest in equipment, programs and techniques. We launched the business in the spring and were lucky to have some key players among our first clients. They have been generous with referrals and that, with a lot of networking, has been the way our business has grown.
Bill is the photographer/videographer/ drone pilot. He goes out and takes the pictures, and he's the one who does the editing and producing. He's also the business end of things, keeping the books, setting the prices, that sort of thing.
I'm everything else. My primary job is being the face of Spot On Images. I do the marketing, networking and social media, I handle the phone and correspondence. I set up the image files for him to edit, manage our portfolio and I deliver the finished product. I also handle any customer service issues, but there have been few. And Bill was right. I did find ways to get some writing gigs out of it. I write bios and descriptions for agents. I blog for us and for others. I also build websites and do social media management. I create the scripts and storyboards for most of our videos. A list of all the things I do for our various clients, would be lengthy, so let's just say I'm available to do what they need and there's no telling what the next thing will be that they need. Bill and I work well together because we have complimentary skill sets. Our clients are our friends. It's a good life.
We're always bombarded by how great it is to pursue your passion, etc – but we've spoken with enough people to know that it's not always easy. Overall, would you say things have been easy for you?
It has been a wandering road and there have been some rough spots. Perhaps the most difficult thing has been figuring out what we could and would do together. The most challenging time was the real estate bubble. While selling and developing real estate was a lot more stressful than what we do now, we were good at it and we enjoyed it. Then everything came to a screeching halt and at the same time, the investment market was in trouble. We needed a source of income and we struggled there for a while. Bill seemingly serendipitous decision to start a real estate photography business, because he missed it, didn't sound like the answer to all our problems, but it has been a real godsend.
We'd love to hear more about your business.
We are primarily a real estate photography/videography/drone company. We decided from the beginning we weren't out to be everybody's real estate photographer. We would leave that to the big guys. We wanted to be a boutique provider to a group of agents who appreciate the difference we offer and consider us members of their team. Before we ever took a picture, we spent several weekends going to open houses and talking to the agents who were holding them. We asked who they used, what they liked about them and what they didn't like about them. What we learned was our blueprint for business.
Customer service is our hallmark. You get in touch with us the way that's most convenient for you – texting, email or just call up and we'll chat – no filling out a form online. Every time you will have the same photographer you know and trust – and he knows you and what you want. You will always get your photos back within 24 hours, usually within 12 and according to what else we have to do, maybe less. We will send them to you in the format you want them to be. If you don't like something, just let us know and we'll fix it, even if we have to go back and re-take the picture.
Perhaps the most important thing. However, is that Bill takes great pictures. He's got a real eye for it and it helps that we've both sold real estate. He sees the shots that will sell the home. He's not just taking pictures of rooms. Then we do all the editing ourselves. We don't send things off to some service in some foreign country. The very eye that took the picture is the one editing the image.
Bill is an important asset in another way. He is such a pro. He shows up on time. He is dressed appropriately, He is extremely polite to home owners. He presents himself as a member of the agent's team and supports the homeowner's decision about hiring the agent. He gets in there, does his job and gets out of the way. You'd be really surprised to hear about some of the people who show up to take pictures. The agents love working with him and appreciate his gifts.
Another thing is that we do it all. Sure, the bulk of our business is going out and taking a set of pictures for the MLS, but we also provide drone and video services. Social media teasers, walk-thru videos, lifestyle videos, even slideshows – whatever kind of images you need to market your property. The icing on the cake is that we can also write your description for you. That's a real hurdle for some agents and they love being able to delegate that to us.
What sets us apart is that we aren't the big guys who send out whatever photographer is available in your area and have an anonymous staff of editors and clerical staff. We send Bill and Bill is a real estate photographer. He's not a portrait photographer, or a pet photographer, or an aeronautic or underwater or any other kind of photographer that does real estate photography on the side. He's also not an employee. He and I are Spot On Images.
Our agents have become our friends, not just customers. We are as invested in them selling their listing as they are. We promote their listings on social media, just as they do. They talk to us when a listing is not selling and we help them develop a new strategy. We're often the first people they contact when a listing sells. We're on their team.
What were you like growing up?
I have lived life full-tilt – always. I have always been a voracious reader. That sparked my interest in history, the arts and travel. I want to go everywhere and see everything. I have always loved museums, palaces, castles and historic homes. I love gardens. I jokingly tell people I was vaccinated with a phonograph needle. My teachers could never find a place for me to sit, because I would talk to anyone. On rainy days the kids in the neighborhood would gather on our carport, screened-in back porch or wherever I was holding court, to hear the stories I would make up. When the sun shone, we'd act out the stories I created in backyards, running in the street or crawling through a wooded area.
I loved school and I was at church every time they opened the door. Sunday mornings, Sunday night, Wednesday evenings, Vacation Bible School, Sunday School, choirs, plays, whatever. I loved it.I was part of a great family and my parents were amazing people.
Pricing:
Listing photography $99-259 based on square footage
Drone photography with listing $63 for single, $99 multiple
Contact Info:
Image Credit:
Spot On Images
Suggest a story: VoyageDallas is built on recommendations from the community; it's how we uncover hidden gems, so if you or someone you know deserves recognition please let us know here.