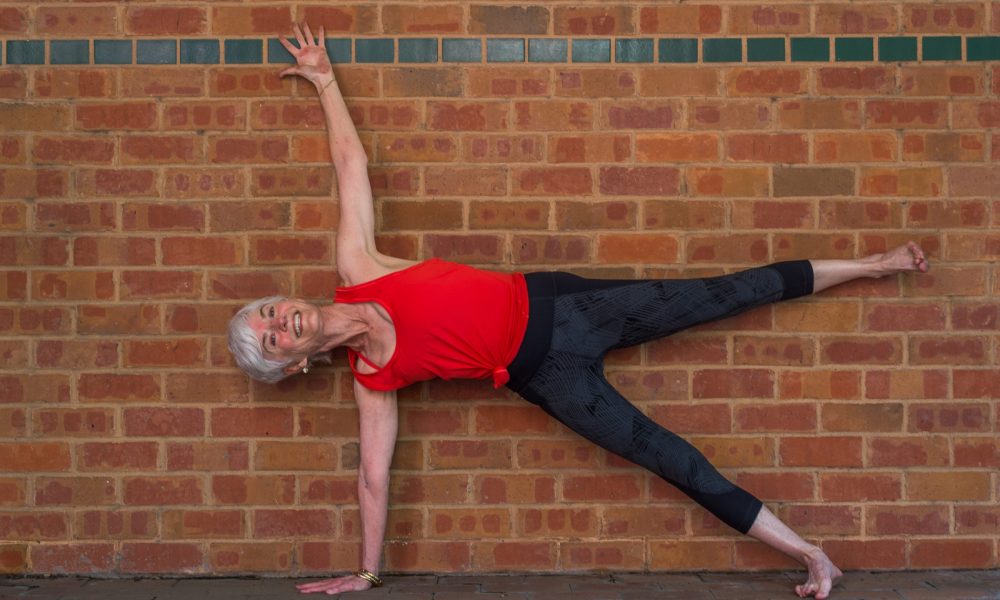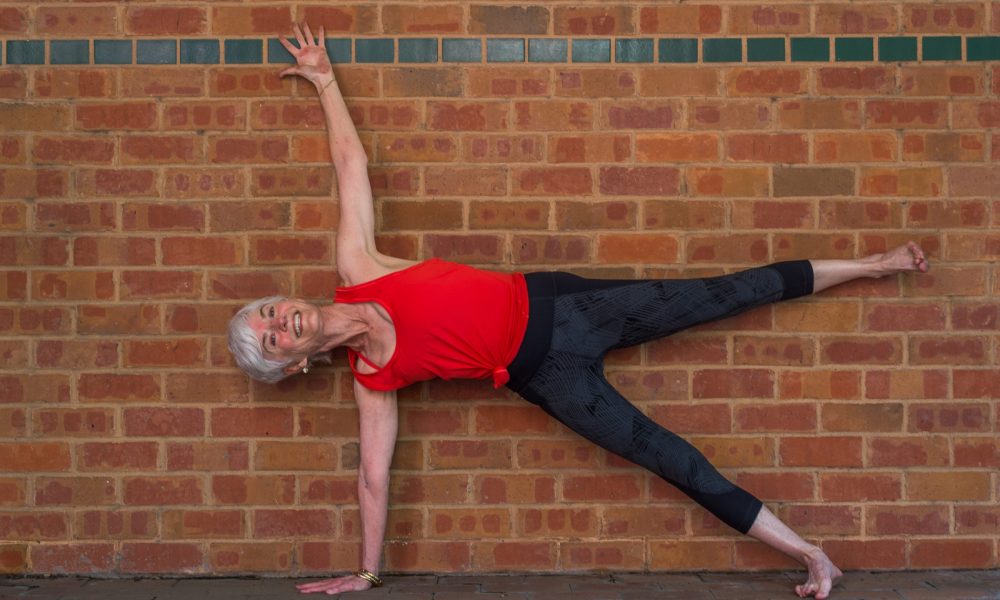 Today we'd like to introduce you to Janet Hennard.
Thanks for sharing your story with us Janet. So, let's start at the beginning and we can move on from there.
As a young woman I took a few yoga classes at the Richardson YMCA, and fell in love with it! But building on my degrees in psychology and math, I soon entered the alluring world of artificial intelligence and other high-tech industries. Drawn to personal and financial accomplishments, I abandoned a regular yoga practice and worked maniacally for several years, slogging through one "accomplishment" after another. Then I became sick with inexplicable pain and other physical issues, as well as anxiety and depression that I couldn't ignore. I rejected two diagnoses of fibromyalgia, convinced that would be ruinous for my life — and my career! I was in denial. But the symptoms became worse, and with an exasperating third diagnosis of fibromyalgia, I finally asked myself, "If this were true, what would I do about it?" I knew I had a strong desire to return to a regular yoga practice. I quit my corporate job to focus on flexible consulting contracts, which allowed me to say "no thank you" to jobs that I felt would not allow me to properly take care of myself.
The stronger my yoga and meditation practice became, the more I was drawn to it and what it was doing for my whole being. Over time the anxiety decreased and because body, mind and emotions are so closely connected, I gradually experienced healing at many seemingly "separate" levels. But it took me a while and some formal yoga teacher training to fully realize that the levels we describe as physical, emotional and spiritual are not separate at all, and that "dis-ease" at one level affects the others. And healing at one level affects the others. I realized I wanted to teach this wonderful discipline and share its benefits.
I took the first level of yoga teacher training (RYT200) from a local hot yoga studio, a good experience but ultimately not the kind of yoga I wanted to teach. I knew I was drawn to a yoga that was more healing-focused but wasn't sure how to go about that. On a lark, I attended a conference in California of the International Association of Yoga Therapists, three days that fed my soul and put me on a more defined track. Within the next year, I had quit my job, researched yoga therapy teaching schools, took the training to become a yoga therapist, and received the next level of certification, RYT500. I developed an 8-week yoga workshop for people with fibromyalgia, using the standard Fibromyalgia Impact Questionnaire for before and after results. Published in the Journal of the International Association of Yoga Therapists, the results showed significant improvements in common areas of concern for people who have fibromyalgia — anxiety, depression, stiffness, the number of days of the week one felt good, and overall health status. Building on those encouraging results, I taught yoga classes for several years for people with fibromyalgia and chronic pain. While most of my classes today are known simply as "gentle yoga," I offer private sessions for individuals with chronic pain, anxiety, depression, MS, osteoporosis, epilepsy and other physical or emotional issues.
Overall, has it been relatively smooth? If not, what were some of the struggles along the way?
One of my yoga teacher trainers offered this great advice: "Never teach anything you haven't experienced yourself." But like most people, I often find it difficult to carve out time for my personal classes. A practice of at least 30 minutes each day definitely challenges me to lower other priorities, but it helps me teach with confidence and keep the classes fresh.
Keeping a yoga community engaged is a good way to keep them coming back. But more importantly, a strong, accepting community is good for the soul. I enjoy creating yoga events where people can experience not only the healing benefits of yoga but a healing connection with their yoga community. For example, each year we have an evening of Restorative Yoga by Candlelight; Yoga Chocolate and Wine for Valentine's; Yoga with Potluck and other events. I love planning and carrying out these activities. But my accomplishment-driven side is challenged to temper expectations for what I can realistically accomplish. Again, a regular yoga practice, along with meditation, is a tremendous help for keeping me on track.
Some students love sameness and a consistent class routine. I want to give them some of that, but need to keep the class fresh and want to challenge students to go outside of their comfort zone. Our classes use lots of yoga props — blocks, straps, bolsters, chairs, blankets — to help us ease into poses, but for fun and variety we've added small hand weights to use during flow yoga, therapy bands to help ensure proper alignment, tennis ball yoga therapy, and sometimes funky partner yoga.
Some of my classes are taught at churches, and I occasionally experience pushback from church members who think that yoga is a religion. Sometimes it is difficult to explain that yoga, especially as taught in the Western world, does not require worship of gods or even a single God. Regardless of where they are taught, all of my classes are open to people of all faiths or no faith. I believe that yoga not only has the power to heal physically and emotionally, but can make us more receptive to our spiritual side, possibly enhancing an existing faith or questioning a life without faith. I came to Father Bill Cavanaugh at one of my hosting churches, the Episcopal Church of the Epiphany in Richardson, and asked whether adding a third class would just be too much "yoga-ness" for a church. His response was, "Well, I think healing is what we are about." I feel blessed to be part of that church.
Please tell us about Bright Path Yoga.
I believe yoga should be available to everyone, regardless of financial or physical conditions.
How do I make yoga accessible regardless of financial conditions? In 2009, I listened to Swami Veda Bharati at a yoga therapy conference as he spoke about yoga teachers being true to the highest purpose of yoga while still supporting their daily needs (and I would add the often exorbitant fees for continuous education!). He recalled having traveled from his home in India to live and teach yoga in London, where he was surprised when the first student asked about his "fee." He had always taught for donations only! He challenged me and other yoga teachers, "You wouldn't ask people to pay you to read the Bible, would you? Then why do you charge to teach yoga?" His story inspired me to develop a business model that was free or donation-based. A basket is available in most of my classes for voluntary and anonymous donations. I'm not a purist; I do charge for private sessions, but have been using the business model based on voluntary giving for 11 years. Some cannot give; others are quite generous. I'm satisfied with the end result.
How do I make yoga accessible regardless of physical conditions? While I was training to become a yoga therapist, I was astonished to read a 2009 Columbia University College of Physicians and Surgeons survey of yoga teachers and practitioners that asked about factors most likely to cause injury during a yoga practice. The top-rated answer was ego! Yes, we all get a kick out of knowing we have improved our practice and knowing we look better, but the never-ending striving to be better than we are seems to have gone haywire, and it is potentially dangerous. More than ever, it seems we need a yoga practice that develops a deep appreciation for our wonderful bodies, without comparing ourselves to others or even to ourselves — how we were last year or last week or even yesterday. At the beginning of each class, as we sit in silence, I call on each student to tell us how they are feeling that day. My students know this is an opportunity to think about any physical or emotional issues that are front and center for them, issues that could possibly affect their yoga practice that very day. This accomplishes several purposes: Thinking it and saying it out loud makes the student more aware of protecting any areas from further harm; it informs me so I don't take a student where it's not safe that day; and it often inspires me to make some adjustments to my lesson plan, more customized to issues facing the students that day.
Early in my yoga teaching, I made a commitment to help make the practice accessible to everyone. That included those who were self-conscious of their bodies because they felt yoga was only for thin, bendy women, or who felt their physical or emotional issues were just too much for a yoga class. I want our practice together to help students know they are both worthy and safe in our classes and as they leave our classes. I love watching students feel at home in the own bodies, honoring both their capabilities and limitations.
If you had to go back in time and start over, would you have done anything differently?
Perhaps I would have benefitted from starting a yoga teaching practice earlier in life. After all, I did lose quite a bit of time as I pursued endless accomplishments. On the other hand, while an early start may have helped me avoid my own bouts with chronic pain and anxiety, that experience has made me wiser and more compassionate with my students. So I would have to say the timing was just perfect.
Pricing:
All yoga classes are free or by voluntary and anonymous donation.
Private yoga sessions are $85 per hour.
Contact Info:
Getting in touch: VoyageDallas is built on recommendations from the community; it's how we uncover hidden gems, so if you know someone who deserves recognition please let us know here.