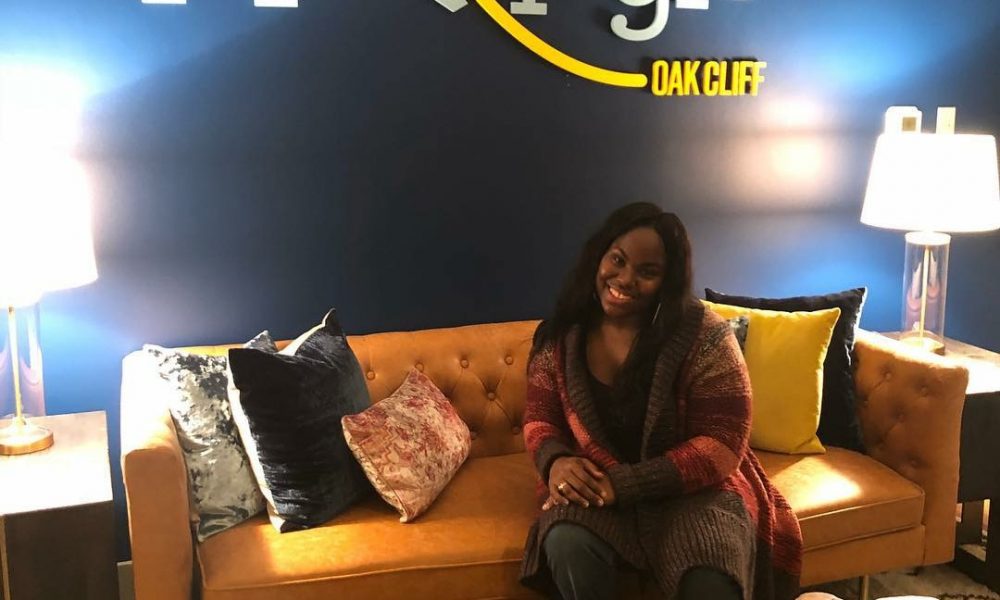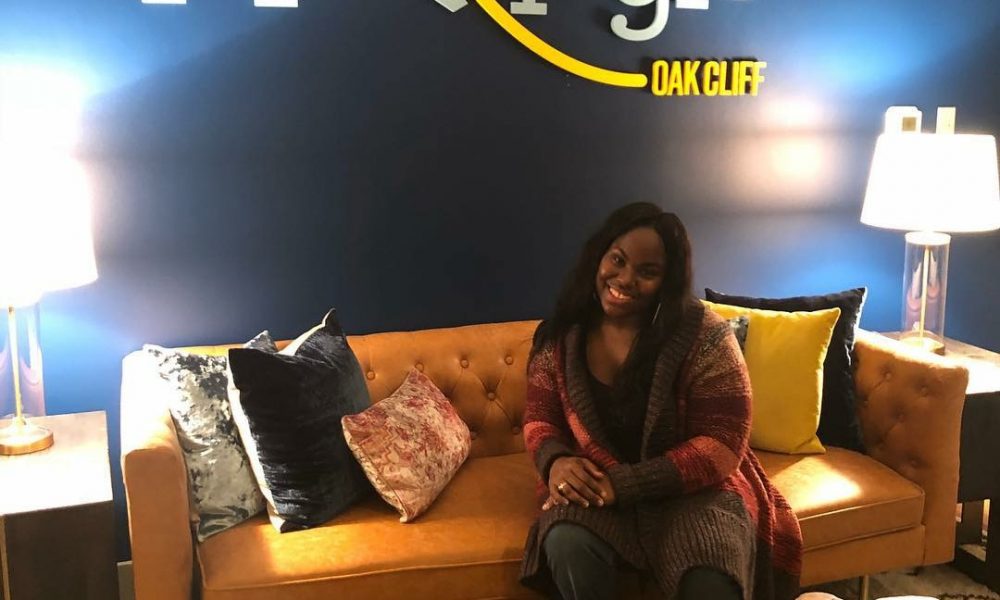 Today we'd like to introduce you to Jasmine Moore.
Jasmine, let's start with your story. We'd love to hear how you got started and how the journey has been so far.
"What do you want to be when you grow up?" was the prompt at my kindergarten graduation. I remember standing at the microphone stand vividly. I even remember proudly saying that I wanted to be Dallas Cowboys cheerleader! (It's laughable now) Pushing the fast forward button, if my 5-year-old self would have known that I would instead be a Licensed Marriage and Family Therapist Associate, I would not believe it!
Clearly, I didn't plan on being a therapist, but the journey leading up to where I am now is one that I don't regret. For as long as I can remember, I've always been curious about why people do what they do. Curious about what people meant when they said certain things. Curious about how others can get along with certain people and not others. Just all around curious. At one point, I became fascinated with popular crimes in pop culture. I told myself I was going to be the person that interviewed families and perpetrators of said crimes to better understand the circumstances. I was going to be the next Nancy Grace or Geraldo Rivera!
However in high school, my dreams got away from me, and I thought that being a kindergarten teacher would be a great idea. I shadowed for a day, and that dream died quickly. Still fascinated by the media and wanting to tell a story, towards the end of senior year in high school, I decided to major in Broadcast Journalism at Sam Houston State University. Broadcast journalism wasn't really what I thought it would be, so I changed majors to public relations – more behind the scenes, but you can still relay the story. I fell in love with it! I knew I was on the right path of press releases, promoting for events, and networking, It was the life!
Yet, I'd always heard, "You'll always end up loving what you'd least expect." My interest in family therapy was awakened by accident. I began my minor in Sociology (remember I still have an interest in wanting to understand people), and I also took Human Sexuality as an elective. In a matter of four months, my eyes were wide open, and I entered a new world! I was exposed to subject matters that were fresh and new, and even controversial, but should be talked about. The context of how sex showed up in relationships be it through gender roles, beliefs, racial and cultural differences was fascinating! It just made sense!
In my final semester of undergrad, I planned to take a course of marriage and family therapy but didn't take it. At that time in my life, we can blame senioritis. A year after graduation, I began to feel stuck in my career and wanted a change. One day while thinking of my own life, I looked at myself from a bird's eye view. I am an African-American female who is apart of a blended family that grew up, lives with, and copes with Cerebral palsy.
All of these factors have ultimately shaped my life. I have overcome adversities and experienced resiliency in my life, and I want to help empower others to do the same. How can I do this? Then it hit me: FAMILY THERAPY! Doing some research, I applied for the Master's program at Texas Woman's University and within my first semester of coursework all of my years of being curious made sense!
Overall, has it been relatively smooth? If not, what were some of the struggles along the way?
No, it has definitely not been a smooth road – in the slightest! Granted, I'm a self-described go-getter, and I believe that sky is the limit, but if I had to extend gratitude to anyone for this, it would have to be as unbiased it is going to sound – my family.
At the age of two, my twin sister, Jennifer and I were diagnosed with a mild Cerebral palsy (CP for short). CP is described as an umbrella term for neurological disorders that ultimately affect body movement, muscle coordination, and balance that occurs at infancy or early childhood. Prominent features of CP include lack of muscle coordination, stiff or tight muscles, and a crouched or "scissored" gait – all of which we both have.
Through past conversations, I now know that when my mama initially discovered this, she felt confused and overwhelmed. She even told me that she blamed herself for our having CP since we were born two months premature. After the initial shock wore down, she knew that life for the both of us would be different. Thankfully with the help of medical professionals, my mama hit the ground running ensuring that we were able to get the care we would need.
As both life and time went on things fell into place. The only exception for my family was that weekly physical therapy appointments, sporadic doctors' visits varying of either Botox injections or leg castings were included on top of trips to the park, little league soccer games, and dance practice – all of the normal activities that children of that age partake in. I actually remember the day of my first and last ballet recital (I didn't like ballet as much as I thought I would). I was a nervous wreck! All of those days of rehearsal narrowed down to that very day. My family showed up with flowers and showered me with praise after it was over.
That's the thing when I go back and think about my life, 'being different' in my family never felt like 'being different.' I was always equal in their eyes. However, at different points in my life, I was told that I wasn't going to be able to drive a car, and not to go too far to college due to doctor's appointments, and even that therapy wasn't a good fit. Of course at the moment, even if for a split second, I held space for it. But as long as that second seems to last, another reality also exists. "Go for it." was my parent's response. When I decided to do it, they would be right there to support me.
As a beginning therapist, learning how to garner my skills, a clinician is a challenge that never stops. No one client is alike, so there's always something to learn, new ethics, updated research, or even refreshing on a theory. Being a therapist takes dedication to stay up to date. In turn, always being mindful of what shows up in the room is equally as important.
Lifeologie Oak Cliff – what should we know? What do you guys do best? What sets you apart from the competition?
Currently, I am a Licensed Marriage and Family Therapist Associate at Lifeologie Oak Cliff! Lifeologie Oak Cliff is the newest location in the Lifeologie franchise, and my colleagues and myself are so excited to be apart of the Oak Cliff community.
What makes me so proud to be apart of Lifeologie Oak Cliff is the awesome group that I am apart of! It doesn't feel like work, it feels like family! The dedication and motivation that everyone puts forth makes for a true collaborative approach. Also, community engagement is a big piece of Lifeologie Oak Cliff. Through events put on site, we get to engage and meet so many awesome people! It's such a rewarding experience!
As a therapist here, I get the honor of working with families, couples, and individuals. I welcome all issues and walks of life, but I am passionate about working with those who are dealing with grief and loss, families with children who have special needs, and/or school-related issues, as well as the LGBTQIA community.
When working with a family, couple, or individual, I believe in the power of safety, acceptance, collaboration, and encouragement. This truly the connecting piece to the therapeutic relationship. It not only enriches the process and fosters faith, but it also provides an opportunity to embark on a transformative journey.
What is "success" or "successful" for you?
I don't have a hard definition for success. I believe that success has the potential to look and feel different every day and in every moment. Success is getting up in the morning when you'd rather lay in bed but instead choose to be productive.
Success is being your authentic self in a world that tells you what you 'should' be. Success is one of those notions that holds a sense of knowing. When you experience 'success,' and you feel good, you feel accomplished, that's how you will know!
Pricing:
$75 for families, couples, and individuals
Contact Info:
Getting in touch: VoyageDallas is built on recommendations from the community; it's how we uncover hidden gems, so if you know someone who deserves recognition please let us know here.