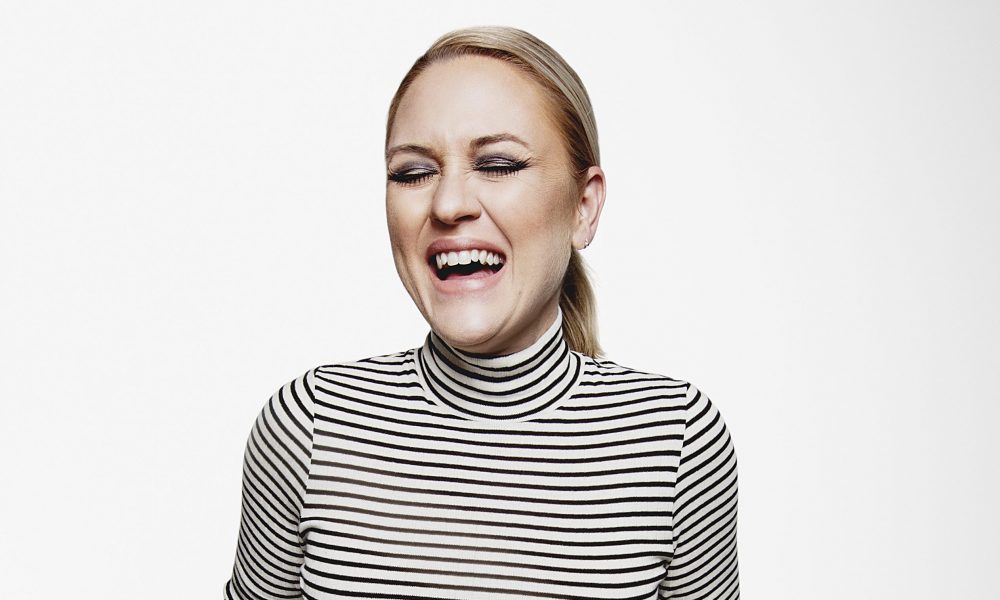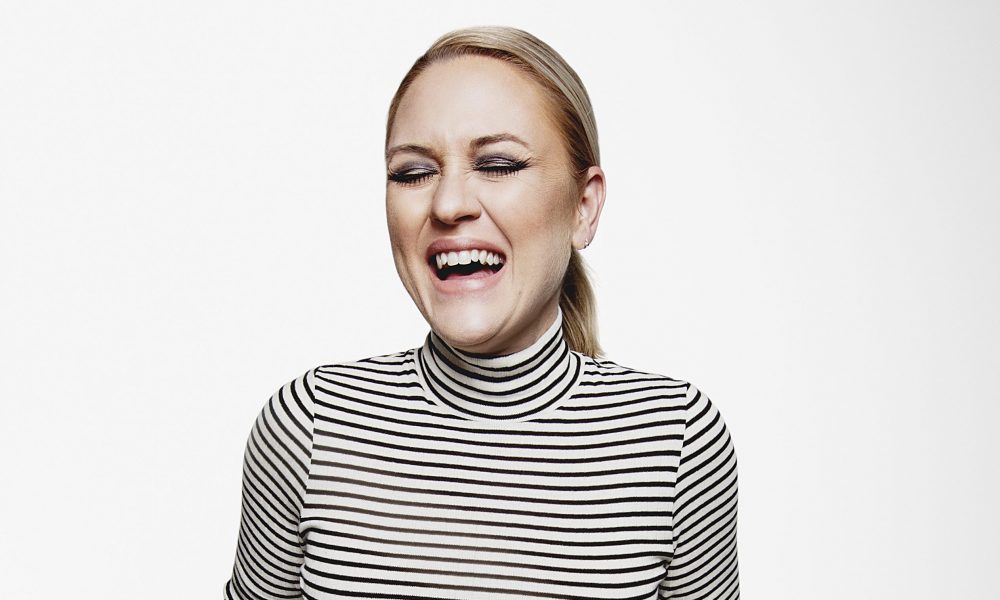 Today we'd like to introduce you to Jen Bertrand.
Jen, can you briefly walk us through your story – how you started and how you got to where you are today.
As a kid growing up in Houston, I was surrounded by photography – my next-door neighbor was a professional photographer, my mom worked for the NBC affiliate in Houston, my Dad ALWAYS had the camera or video camera in his hands, and my older sister (whom I idolized) took photography in high school. So, when I was 14 I asked my dad if I could borrow his camera to just play.
That morphed into me asking for my first 35mm SLR for my 15th birthday, which gave me the ability to photograph my friends (and be all "teen angsty" with my "artsy" black and white photos), which then turned into a photographer position for my high school yearbook. When I graduated high school in 1999, I knew that the only thing I wanted to pursue was photography. So, I applied and was accepted to the Communication School at The University of Texas at Austin where I earned a Bachelor of Journalism in Photojournalism in 2004.
During my last semester in college, I took a portrait photography elective, and it was like taking a breath for the very first time. It all came to me naturally, and I knew that portraiture was my calling. There was something about working with people in this medium that allowed me to explore not only who they were, but to collect a moment in history. It was as if to say, "I was here. I lived."
During my last year in college, I also worked for the Daily Texan (UT's college newspaper) and interned at a fashion photography studio that specialized in actor headshots and model portfolios. After college, I remained in Austin where I managed the studio where I interned and photographed clients, something I loved to do every day I showed up. The studio was my playground, and I thrived creatively.
In the years that followed, I explored different areas of photography – weddings, events, families, headshots, maternity, newborns, high school seniors…you name it. I spent about 3 years working for Studio563, one of the top wedding studios in Austin while running my own portrait business on the side and working full-time at Innovative Health Resources, a small consulting company in Lakeway, west of Austin.
Working three jobs consecutively was not easy and as you can imagine, quite exhausting. But, these experiences helped me to hone my craft, think on my feet, work under strict time constraints, and even learn to light my subjects in almost any environment into which I was thrown. It challenged me to evolve as an artist and business owner, both technically and creatively.
Just as I was beginning to transition to photography full-time, my husband was offered a job in Dallas. We called it the "Godfather job," because it was an offer we simply could not refuse. So in October 2012, we packed up and moved to White Rock to begin our lives as Dallasites. After 13 years living and building my client base in Austin, I had to pick up and start all over in a city where we knew virtually no one.
It was tough for me to leave a city that had become my home and where I cut my teeth, but the experience forced me out of my comfort zone and gave me a new adventure. I continued to work in Austin until May 2014, traveling back and forth almost every week. The time away from Dallas prevented me from establishing roots in my new home, and I knew that it was time to push forward with my business in Dallas, but I was lost and overwhelmed. I didn't know how to start over.
In February 2016, my daughter was born, and she became my "why." I knew that if I was going to teach her how to become a strong, independent soul who could do anything she put her mind to, I had to lead by example. I went through a creative rebirth in an effort to narrow my focus and get back to what drove me into photography in the first place – editorial style portraits. With the help of some incredible branding experts, Britney Jeanine + Co. and Alina Marie, I rebuilt my business from the ground up.
In June 2017, I relaunched Jen Bertrand Photography with a new brand, a new website, and a razor-sharp focus on creating editorial, magazine-style imagery that speaks to the individual. I believe we all deserve to make our mark in this world and to be documented. The editorial imagery I create speaks to that special mark of each individual, and it comes with an unforgettable experience that changes my clients for the better. It helps them to see the best version of themselves because I truly believe that we all deserve to feel like the badasses we are.
Great, so let's dig a little deeper into the story – has it been an easy path overall and if not, what were the challenges you've had to overcome?
I'd say my journey has been more like the I-35 corridor between Austin and Dallas – frustrating and constantly under construction but with stretches that are smooth and a breeze. Entrepreneurship is tough, and anyone who says differently is either lying or selling you something. Is it rewarding? Absolutely! And I wouldn't change it for the world!
As any artist will attest, self-doubt is constantly creeping around every corner. Finding my voice was one of the hardest parts of this journey, but I also feel that it's something that will continue to evolve as I grow not only in my professional life but especially in my personal life. I used to be someone who likes to play it safe, but I found that the more I stepped out of my own comfort zone and took risks the greater the return on my investment. Starting from scratch in Dallas after 13 years of becoming comfortable in Austin was one of the greatest risks I had ever taken. I knew virtually no one in Dallas, and my husband worked long hours as an attorney. It was lonely and frustrating. I kept asking myself, "How can I rebuild a business and get people to invest in me when I don't know anyone here?" Being introverted made it that much more difficult.
When I became a mother, I then had to find a way to navigate the balance between entrepreneurship and motherhood. Finding reliable childcare was a nightmare, which directly impacted my ability to run my business. I had to take everything day by day until I found my new normal. Each day is still an exercise in balance, but the struggle makes the successes that much sweeter!
Alright – so let's talk business. Tell us about Jen Bertrand Photography – what should we know?
I specialize in editorial branding + lifestyle imagery for business + creative professionals, teens, and models + actors. I have the formal training to deliver high-quality images, that combined with my outside the box creative eye, turns those flawless images into work of art. I'm known for my modern and edgy approach to photography, as well as adding my personal touch to the entire client experience.
I also specialize in teaching studio lighting and other techniques to photographers through my own workshop called Enlighten, as well as national photography speaking engagements and magazine articles. I'm the go-to photographer for creative professionals, brands, and teens looking for original and fresh images that lean away from industry cliches. Every year since 2014, I've been named as one of the Hot 100 Senior Portrait Photographers by Senior Style Guide, and in 2017 I took home the coveted title of "Icon Status." I have also contributed photography to Los Angeles Comedian Doug Mellard's comedy album, "Fart Safari," Natchet Taylor's album, "Barely Legal" (Austin, Texas), and Air Tight Alibi's hardcore album "From My Cold Dead Hands" (Austin, Texas).
Jen Bertrand Photography is about going against the grain, doing things a little different… a little edgier. Sure, I can snap off that standard headshot you need to satisfy the professional business gods or a kickass senior portrait to satisfy Mom, and I'm happy to get you hooked up with that. But, I can also help you let your hair down a bit, infuse your images with your personality, and create a killer portrait or social media profile shot that tells the world a little bit more about you. Because if there's one thing I've learned, it's that people crave authenticity and want to be inspired. They want to see the real you. I want to see the real you.
As a company, I am most proud of my ability to create images that my clients love and WANT to plaster all over their business, their homes, and their social media. When my clients tell me that they walked away from their session with confidence they didn't have before, I know I've done my job. Yes, I create images. But for me, it's so much more than that. It's about building people up, helping them to see their own uniqueness and beauty, and to have them walk away from the experience feeling like they can take on the world (and then come back for more!).
Is there a characteristic or quality that you feel is essential to success?
For me, I think it's a combination of persistence and empathy. There were so many points in my career when I wanted to give up because it would have been so much easier. Like I said, I'm an introvert and had to push myself way out of my comfort zone and take risks to create and grow this business.
Entrepreneurship is a "kill what you eat" business. If you don't get out there to find work and make it happen, no one is going to do it for you. Your success is directly proportional to the amount of effort you put in, and you have to hustle every single day. As much as college taught me about creating images, it taught me absolutely nothing about how to be a businesswoman. I had to learn that through trial and LOTS of errors, as well as continually pursue continuing education to evolve as an artist and stay on top of changes in the digital medium and trends.
But, the technical aspect of photography is only a sliver of what creates an image that moves the viewer. The connection with the subject is what draws the viewer in and that which inspires the subject when they see their own photograph. Anyone who knows me will tell you that I'm an empath through and through. I believe that that's part of my superpower and what allows me to translate a person's soul to the visual medium. It's also what helps me to create an experience for every client I have the honor of working with. My empathy allows me to build trust, which helps them let down their own guard and let themselves be truly seen in a photograph.
Pricing:
Creative + Business Professional Editorials start at $300
Model + Actor Editorials start at $150
Senior + Teen Editorials start at $325
Contact Info:
Getting in touch: VoyageDallas is built on recommendations from the community; it's how we uncover hidden gems, so if you know someone who deserves recognition please let us know here.