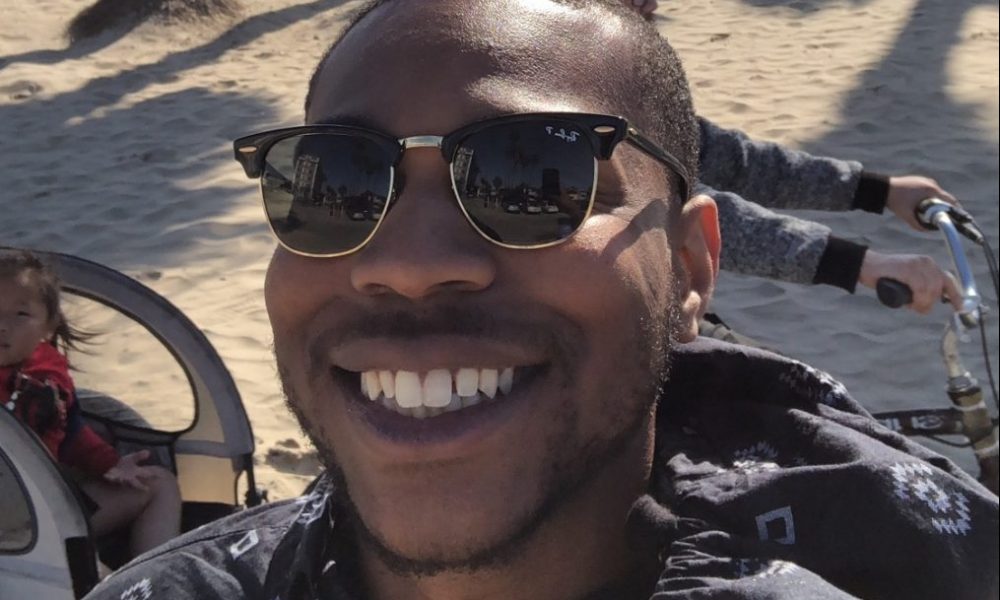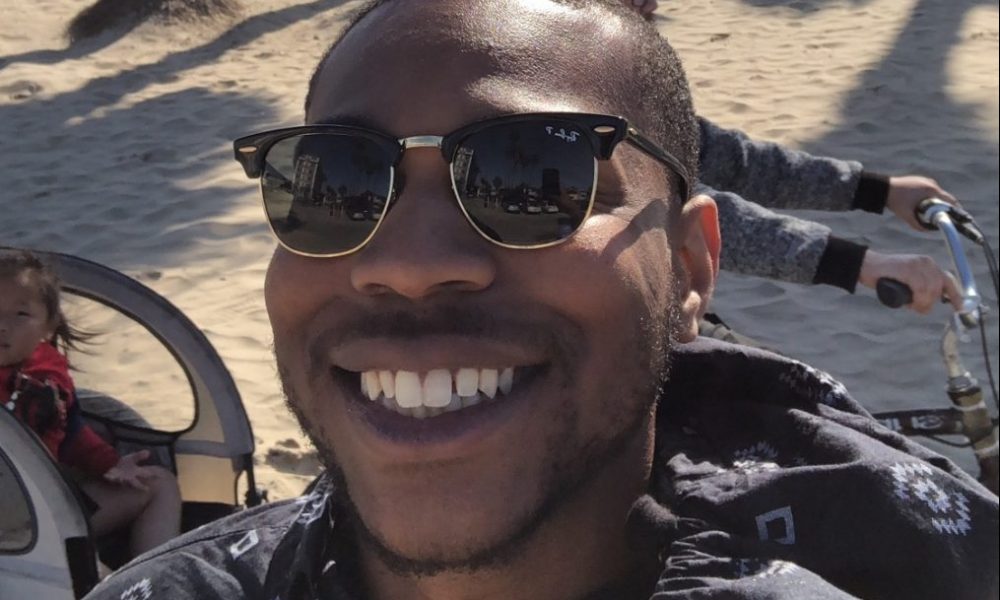 Today we'd like to introduce you to Jessie Washington.
So, before we jump into specific questions about the business, why don't you give us some details about you and your story.
Brunchaholics started in 2015. I had fallen in love with brunching a few years before that and would post different posts on social media about my brunch adventures. A few of my friends would tell me like hey man you should start a blog. So in June of 2015, I launched brunchaholics.com and started doing brunch reviews.
I always wanted my own food business. I wanted a food truck and went through multiple concepts in my head to the point where I thought I was going crazy. As I got older I felt my dream slipping away, in that same summer I started Brunchaholics, I also started to venture into catering and meal prep. I've always been a cook at heart and had a few line cook positions in my past. But at this point, I knew I had to get to another level in my cooking in order to progress. I wasn't willing to go into debt for culinary school, so I decided I would get an entry level job in a professional kitchen and soak up all I could. I ended up landing a job at the Shell Corporate Office in Houston, TX. I started out on prep team and the hibachi grill where I literally burned my knuckles off on an almost daily basis.
From there, a now great friend of mine, David Netter, saw something in me and talked to our head chef about getting me moved over to the catering team. From there David and Dana Williamson really taught all they could. Dana was an older man who had spent over 40 years in kitchens, while David who was younger was classically trained and attended a culinary institute. Without those two I don't think I would have the confidence in my cooking to progress to where I'm at right now. I truly thank them from the bottom of my heart. After working here for a while, I wanted to grow my business but I felt Houston was a saturated market and figured I could move to Dallas which I saw as wide open in terms of the food scene. I also had a majority of my friends from college living in Dallas. I knew if I could get to Dallas with my friends backing me, I would have a support and marketing team essentially built in. So I moved here in the fall of 2016 and everything has been amazing since. Houston over Dallas any day (lol), but Dallas has took my business to another level.
Overall, has it been relatively smooth? If not, what were some of the struggles along the way?
There have definitely been struggles, No. 1 being financial of course. It's very hard because you want the world all at once, but sometimes you gotta take the necessary steps to get there. I've definitely struggled with finding funding for a food truck/ restaurant. I've also struggled in finding consistent, good help. Being an entrepreneur, you find it very hard to rely on and trust ppl when it comes to your business. Because you know no one will ever care about your business as much as you do. People flaking after saying they will help or people showing up late is something that happened a lot in the beginning and still happens now. It goes almost hand in hand with the finances because a lot of that can be fixed by hiring regular employees but every entrepreneur knows that's basically impossible starting out.
A lot of challenges also come with balancing your passion and business with your full-time job. I'm currently dealing with that now and hope to find a solution very soon. I think we all should strive to have our own business. We as a society, spend years and years of our lives essentially making someone else rich and most of that time we've never even met the CEO. Let's put that time and effort into our own projects and our own friends and family and create our own legacies with generational wealth.
Alright – so let's talk business. Tell us about Brunchaholics – what should we know?
Brunchaholics is a food service company and lifestyle at the same time. My tagline "Where Addiction is Encouraged" may allude to most that Brunchaolics is all about the brunch turn up, which is partially true but its so much more than that. Brunchaholics is about having a good time with free thinking and good food and libations. The night scene is played out in my opinion and brunch will continue to grow in popularity because if its daytime freedom and fun while allowing for night time relaxation instead of a morning hangover. (unless you keep the party moving through the day of course lol)
As far as food goes, I specialize in cajun/creole brunch and soul food. I can make a TON of different food items and my favorite thing to make is actually new items. I love creating and adding fresh takes to outdated norms. I am most excited about expansion for my business because I want to show what all else I can make
I was originally known for my smothered shrimp and grits, but that has since been trumped by my Soul Food Burrito. Ever since I started making that burrito, the demand has been crazy!
I'm most proud of my company for the way we make people feel. Food can touch your soul and I feel joy every time watching someone taste my food and find joy in it. Words like " I don't even like grits." or " how did you come up with this" make me beyond happy. In addition, I feel good about a company I'm running where everyone involved is close to me and believes in me. That belief will push you more than you'll ever know. It is really hard to find support and I thank all of my friends and family that post and repost and spread the word for me. This is all of our company. There is no Brunchaholics without them.
Any shoutouts? Who else deserves credit in this story – who has played a meaningful role?
As I mentioned earlier, David Netter and Dana Williamson really took my skills to another level. It also helps that they're both from New Orleans, so I learned some pretty authentic skills. I want to credit a woman who I consider my sister, Rosie Owusu-Hemeng and her Mother, Mrs. Doris. When I moved to Dallas, I didn't have anywhere to stay Rosie was there to help me out in a pinch. She and her mother allowed me to get on my feet and settled in Dallas. That's something I'll never forget and I hope I can find a way to repay that kindness one day.
To my great friends and literal first "employees" Adrian Kirby, Blake Ashcraft, and Ryon Hill. These friends have woken up at the crack of dawn and helped with no pay. They have even turned down pay when I got into a position to offer it. They even help me now down at the farmers market. People like that are hard to find, and Ima appreciative to have them as friends. They have modeled my hats without me asking. I also want to thank Brandon Waller of Bam's Vegan, who has been a great help navigating this chef world here in Dallas. I've reached out to a lot of chefs here and received nothing but cold shoulders and short answers. I appreciate Brandon for helping me out and helping me in the right direction with opportunities. Ironically, he grew up with some of the people mentioned before and it's just crazy how small this world is.
Last but definitely not least I want to thank my parents for their continued support. Even when they weren't sure where I was going with this, they still supported me. I definitely know they were worried about me post-grad as I felt lost and without direction but they never gave up on me and I love them for that. They raised me to be the man I am today and instilling the work ethic in me that makes me successful. In addition, this all is because of my grandmother who taught me how to make pancakes and hot water cornbread as a young child and sparked my love for food. She passed away in 2015 and I do this in her memory. I plan to open a restaurant in her name and memory. There are so many others and if I missed you, my bad!
Brandon Waller – Bams Vegan, Mother and Father
Contact Info:
Getting in touch: VoyageDallas is built on recommendations from the community; it's how we uncover hidden gems, so if you know someone who deserves recognition please let us know here.