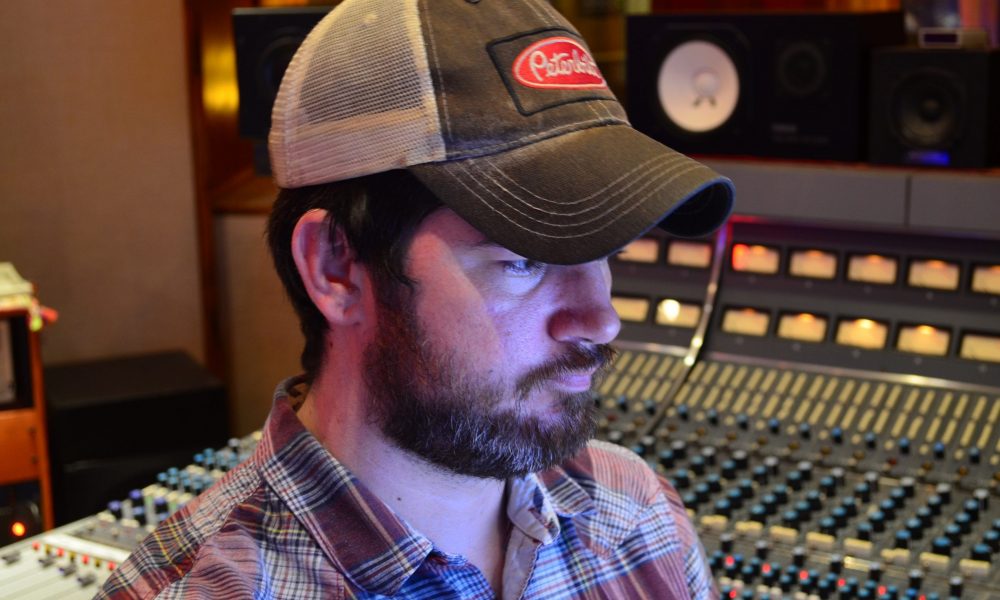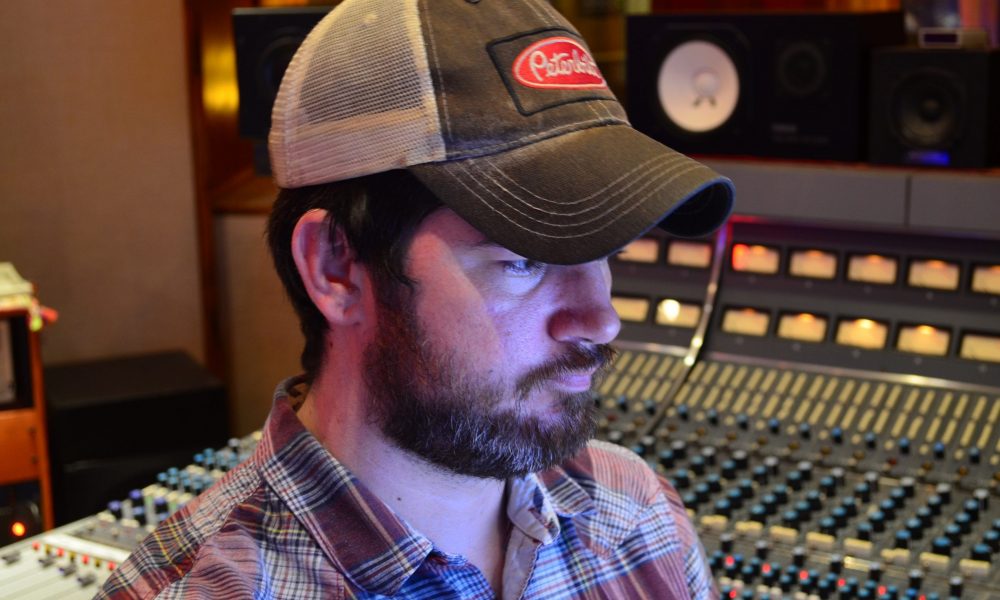 Today we'd like to introduce you to Jordan O'Leary.
Jordan, can you briefly walk us through your story – how you started and how you got to where you are today.
My father introduced me to music when I was 7 years old. He had a 12-string Takamine acoustic guitar that he taught me how to play a 3-chord song on. There's something about the challenge of forming chords with your fingers on a guitar that captivates me, even to this day. I think that's why I've stuck with music for so long. After a few months of learning to play guitar, I decided to try my hand at drumming next. Drumming is an entirely different challenge. It involves all of your limbs to work together. My mind was blown at this point – I was instantly hooked.
I played in several different bands in high school and college, and still play in some now. When those bands went into the studio, I was always intrigued by the recording process – the lights, the sounds, the gear. I remember the first studio I went into. Somebody the guitar player and singer knew had converted their garage into quite the studio. I remember thinking, "Wow…one day, I want to do this." Anyone who knows me knows that I don't wait on an idea. I went to the local music store and spent my paycheck on a small recording rig and started recording our band rehearsals. This evolved into recording our live concerts. After doing that for some time, I started getting calls to record demos for some other bands some of my friends were in. That turned into recording EPs and some full-length albums. The calls kept coming over the years, and one day, I decided to open up shop as a recording studio.
Has it been a smooth road?
Definitely not. I don't believe anything in the music industry is a smooth road. For most, financial consistency is a big one. The music industry can be so up and down. I remember as a gigging drummer, I'd have some really good months filled with gigs and then all of the sudden…. nothing. That can really create a burden, especially if you're trying to start up your own business, like a recording studio. Studios aren't cheap, and I certainly wasn't making it any easier for myself. When I decided to get serious about opening a recording studio, I knew the first thing I wanted to accomplish was to acquire the necessary equipment completely debt-free. This is difficult, because it's so easy to fall into the trap of "I need this" or "I need that". Like I said, studio gear isn't cheap. Before you know it, you can be in some major debt pretty quickly. So learning to really decide what your needs are vs. your wants is really the key here.
Another major obstacle for recording studios is the facility. The rooms are everything for a studio – the layout, the acoustical design, the vibe. There's so much that goes into designing a room, and it really does matter. It affects the way the recordings sound like you wouldn't believe. Walls shouldn't be facing each other, any 90-degree corners are a bad thing, floating floors are better for a more-natural response, and the list goes on. Finding a facility that's conducive for a recording studio is pretty hard, and most of the time, you end up finding a shell that needs some major work on the inside. There are some DIY routes for this, but there are professionals out there that their entire business model is centered around designing the interior for recording studios.
We'd love to hear more about your business.
The Record Chamber is a recording studio that specializes in analog and digital audio recording, editing, and mixing. We're known for really catering to the artists. There is a lot of pressure in a recording studio: artists want to perform the best that they can, there's the pressure of time, there's the pressure of money. Our job here is to ease that pressure. We really go above and beyond to make you comfortable here. We remove the barriers from those pressures so that you can focus on what really matters: recording great music that you can be proud of and feel good about.
We're really proud of the sense of family we've created here with all of the artists and musicians that come through the door. We're genuinely interested in what happens in your life outside of the recording studio. We've done a really good job of removing the sense of the business-customer relationship and creating friendships. We come to your shows and we support the local music scene as much as possible.
What sets us apart is that we bring musical experience to the table. We've been on the artist side. We know the stresses you go through. We know from experience that when you go into a recording studio, you are often worried about recording the song and having it sound the way you heard it in your head. And unfortunately, more times than not, it doesn't sound the way you wanted it to. We don't want that to happen here. We want you to leave here thinking it sounds the way you imagined, or sounds even better than what you imagined!
Is our city a good place to do what you do?
I think so. There is a big music scene here in the Dallas/Fort Worth area. And lately, it really seems like it's booming. There are plenty of artists here looking to make a career out of music, but many of the businesses to support that career are missing – record labels, publishing companies, booking agents, etc. All of the support needed after a product has been released to the market are in other cities. I think that's why we see a lot of artists make the move to a bigger city that does offer that support once they hit a certain level in their career, whether it be Nashville, L.A., New York City, or even Austin. If we can bring those businesses here and offer that support to the artists, DFW may very well be the next music hub.
Contact Info:

Image Credit:
Andi McDowell
Getting in touch: VoyageDallas is built on recommendations from the community; it's how we uncover hidden gems, so if you know someone who deserves recognition please let us know here.