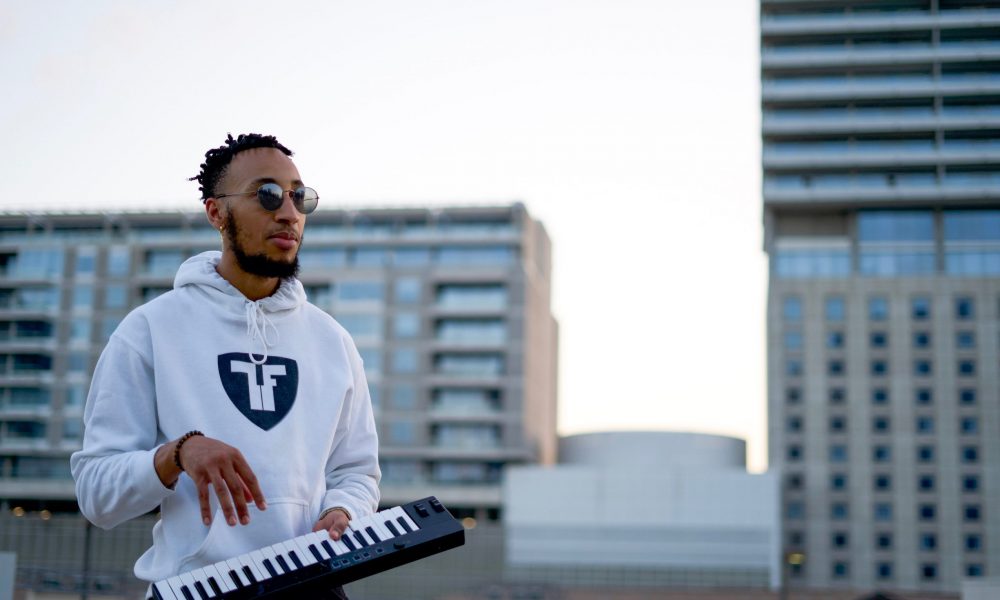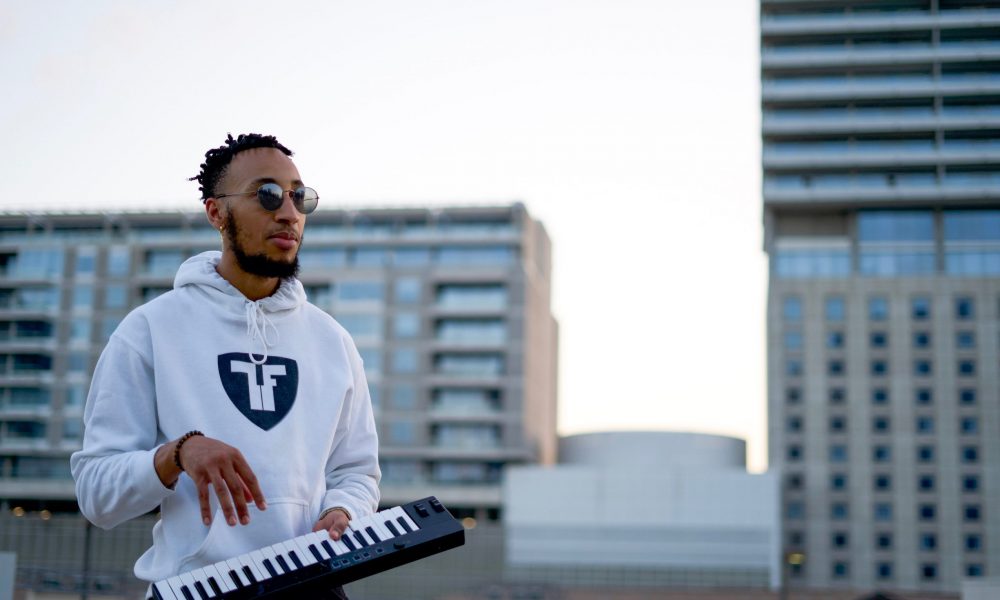 Today we'd like to introduce you to Joshua Whitaker.
Joshua, let's start with your story. We'd love to hear how you got started and how the journey has been so far.
I was raised in Portland, OR and was raised primarily by my mom and grandparents. I stayed an only child for 13 years until my little brother and sister were born. I got into piano at six when my mom bought my first keyboard. I figured out how to slow down the songs on the keyboard to watch how they were being played. That was the first introduction to teaching myself music. I primarily listened to classical and gospel music growing up.
When my grandparents took me to church, I found myself always drawn to the musicians. Before performing in front of people, I played concerts for my mom. She always joked saying to keep my headphones on when I'd practice since I wasn't quite good. When I was nine, I performed a classical Beethoven piece in front of my music class, then in front of my school when I was 11. Seeing the feedback from people after getting off stage was exhilarating. I wanted to give more people that feeling of joy I was experiencing from doing something I loved. Ultimately, this led me to creating YouTube videos in my early teens so I could reach the world. I watched musicians on YouTube for hours performing popular songs.
As I watched, it dawned on me how many different ways you can create a song. It's all up to the artist. If the piano was a canvas, the artists' interpretation of a song was the paintbrush and colors that brought the piece to life. The possibilities are infinite because everyone has their own interpretation. My desire grew to express myself with music the more I watched videos. Being in downtown Portland, I'd see musicians on the streets performing. That inspired me to not hold back and just create! I started my YouTube channel in 2011 and covered whatever tune was in my head. Before I had a tripod, I taped my phone to a couch, lamp or whatever was nearby just to get a decent angle. Whatever it took to create, I did! When it wasn't piano, I was doing the long jump in track and field.
I came up with, "TrackFingers" during my high school years. After performing on stage, I would be dressed for track practice minutes later. I also figured the name would help me stand out online and it did! My first viral video was on Jan. 25, 2013 when I covered, "Pour it Up" by Rihanna. It stands today at over 79k views. I remember refreshing the video thinking I would be on tour tomorrow if this kept up. I did talent shows throughout high school and was voted best musician during my senior year as well as captain of the track team. I haven't had any formal training and I still continue to teach myself.
I learned early on the power of being intentional. Every move you make should lead you in the direction of your path. I studied Communication and Marketing at the University of Central Arkansas so I could learn how to market my music. Outside of class, I did door to door sales and worked jobs that taught me business. I also read and still read books like The Science of Getting Rich & The seven Spiritual Laws of Success to enhance my mindset. Throughout college, my days consisted of track practice followed by making videos.
After practice, I would go to the music rooms on campus and make videos until I got tired. Before Vine shutdown, my page grew to over 13k followers. I took the same principles to Instagram and my page was off and running to over 25k people. It was as if it all clicked. My favorite thing about all of this is connecting with people all over the world! I've met so much talent throughout the years I've been doing this. It is so cool posting and seeing comments from around the world. It is truly amazing how music brings people together.
My intent with music has always been to entertain and inspire. The second video I had go viral on YouTube was my cover of The Little Einsteins Theme song which stands at over 95k views. I thought to myself, "It's happening again." I created my first album, "Piano Covers 1st Edition" May 2018 and my second album, "Piano Covers 2nd Edition" May 2019. Those projects are available on Apple Music, Spotify and Tidal.
I performed my first original piece, "Radiant" at the Model and Talent Expo in Dallas, June 2019. It was a wonderful experience meeting the talent there as well as the agents. Since then, I've been learning what it takes to be an entertainer, not just a pianist. Lately, I've been listening to jazz/gospel-style piano and composing my own work. I currently use a Yamaha P-125 and a 10.5 iPad Pro to record with.
Has it been a smooth road?
I wanted to go to the Olympics and compete professionally in track infield. I had the vision for TrackFingers planned out: content of me competing in track meets and videos playing music! Safe to say it didn't turn out as I thought. I had a hamstring injury my senior year of high school and again during my freshmen year of college. I decided to stop running so I wouldn't hurt myself. That was a difficult decision because I loved competing. Even though I quit track, music never left. At the time didn't own a keyboard so I used the music rooms on campus to record my Vines during my freshmen and sophomore years.
It taught me to be resourceful. I built my following to over 13k by posting every day and collaborating with other Viners. In 2016, Vine shut down and a piece of me shut down with it. First, my injury and then losing my vines. Wonderful, I thought. All of that progress I made gone just like that. I thought to myself, "What's the point anymore?" I stopped posting for a while until I had a conversation with a close friend where I let it all out. That conversation was a huge turning point for me because he reminded me it's part of life.
He knew I was passionate and didn't want to see me quit. Things happen all the time that you have no control over. How you respond to adversity says everything. After that conversation, I turned my attention to Instagram and YouTube. I vowed to never again let things I can't control throw me off my game. I went harder than ever.
Tell us more about your work.
The aim of TrackFingers is to entertain, educate and inspire. Music being the entertainment, I also enjoy reading books on business and personal development. Sometimes, I share different quotes and insights from the things I read and tie it into music. At the end of the day, everything I do is to inspire someone into saying, "me too". If TrackFingers can achieve what he wants, so can I.
My aim is to forever be an example of someone who goes for it and not talks about it. I remember telling my friends in high school to make videos online and they thought it was weird. No matter what, I've always stuck with this and stayed true to myself regardless of opinions. That being said, risk-taking is a big part of doing music, building a brand or building anything significant. I've learned to leap and the net will appear!
How do you think the industry will change over the next decade?
The internet is a powerful thing. You see people all the time becoming viral sensations overnight. I don't see that trend slowing down anytime soon especially if you have a good product. The music industry I believe will continue to shift towards artists who are building YouTube channels and personal brands. Ultimately, the people decide who they want to see!
Contact Info:
Image Credit:
@alese.morales.photography
@ReganFieldsPhoto
@wardscie
Suggest a story: VoyageDallas is built on recommendations from the community; it's how we uncover hidden gems, so if you or someone you know deserves recognition please let us know here.