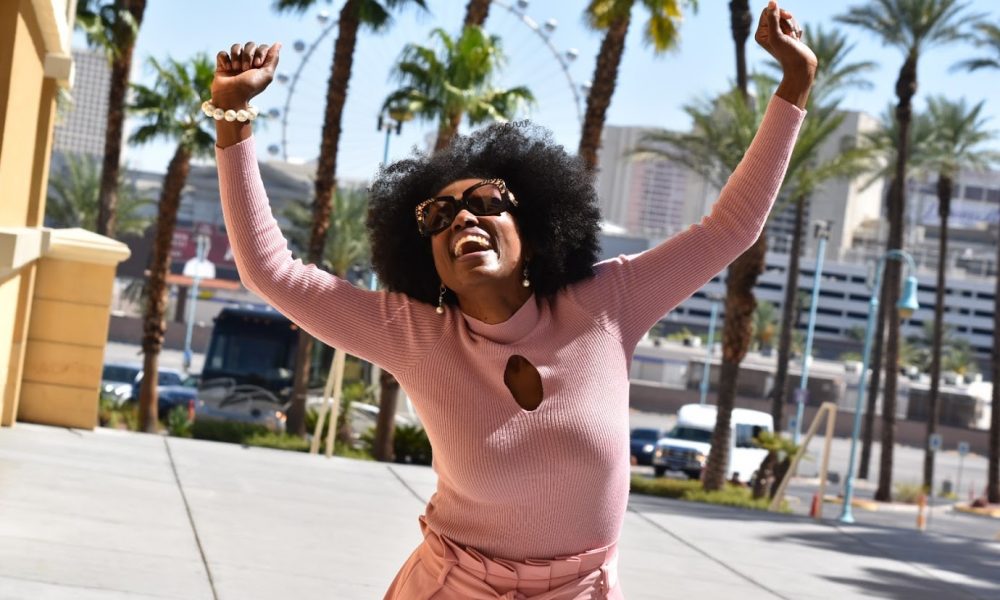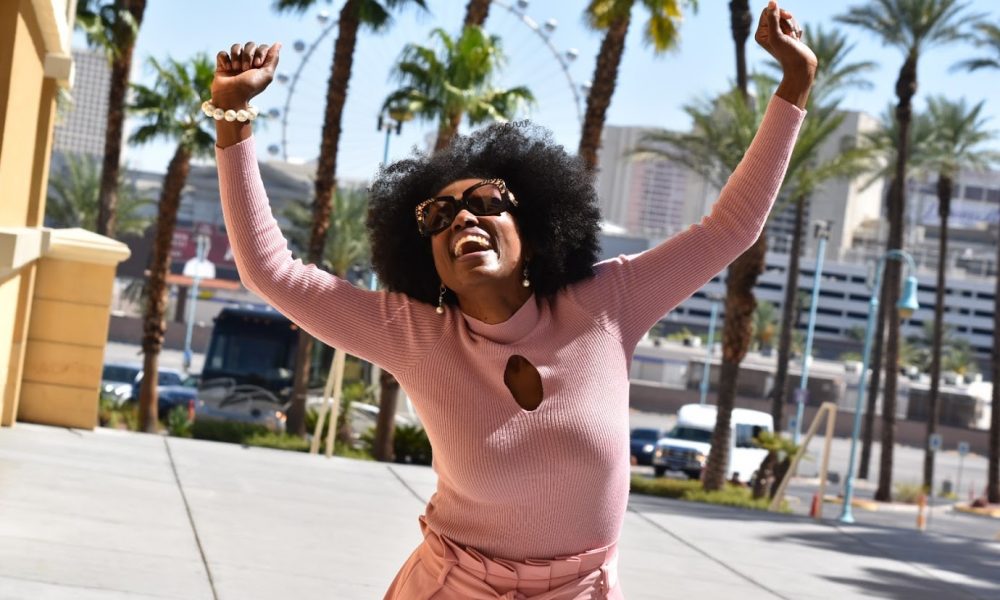 Today we'd like to introduce you to Joylynn Ross.
Joylynn, let's start with your story. We'd love to hear how you got started and how the journey has been so far.
Before I got into the business of publishing, I was a writer. Before I was a writer, I was a reader. I read for fun, I read for peace, I read for enjoyment, I read to escape the real world into one some literary artists had painted on the pages of a book, and I read because my teachers made me. Ironically, those are some of the same reasons I started writing.
I have been writing since the days of elementary school journals and rainy-day writings. I started out just writing poems, then short stories. After thirteen years of being a paralegal, I finally divorced my career and married my mistress and my passion; writing. I became a full-time writer, self-publishing my first book, a collection of short stories, back in 1998, and my second book, a collection of poetry, a year or so later. My third self-published book, a full-length novel, eventually got picked up by a major publisher. What was so crazy about that was that the first publisher to ever send me a rejection letter was the same publisher who ultimately gave me my first book deal.
To say that my personal writing journey was a fun time in my life is an understatement, but writing as a craft and writing as a business are two different things, which I eventually learned along my literary journey. I started focusing more on the writing business back when book tours across the map weren't so overrated. I got to meet my readers face-to-face. I got to physically and emotionally connect with them. Man, the good old days!
But now, with social media, it's more about being social on "the big net," doing videos, building an online community (so that everyone can stay in their living room, or their car, bed, office, etc.), creating content, etc. Before, when the majority of my focus was on the craft, now I have to strategically manage both the craft and the business so that neither falls by the wayside. This was when things didn't become so fun anymore, and this is what can discourage many authors, ultimately leading them to throw in their pens and give up their literary dreams. And this is why I made a crucial decision three years ago to put down my own pen—cease from penning the fiction stories my reading fan base, aka #BossReaders, loved, to start a business that would inspire and incite others to pick the pen up, or keep the one they'd already picked up in their hand.
We're always bombarded by how great it is to pursue your passion, etc. – but we've spoken with enough people to know that it's not always easy. Overall, would you say things have been easy for you?
The path to publishing is no joyride, it's a journey, and you best believe there have been bumps in the road along my journey. Can I skip right to the point and say that the biggest struggle was money?
After self-publishing my third book, I remember losing sleep trying to figure out ways to make money with my books. My bank accounts were negative. I'd cry just thinking about all the things I could have done with those NSF charges I was handing over to the banks (or rather that the banks were taking from me). I'd maxed my credit cards out paying for services to produce, market, and promote my books. I'd borrowed and begged from all the friends, family, and strangers that I could. I even found myself in that dark, vicious cycle of going from one check cashing and cash-advance business to the next; paying those outrageous loan fees and interest rates. It got to the point where I was robbing Peter to pay Paul, and when Peter had nothing left for me to take, I found myself drowning in debt… and the feeling of failure.
It took time, but I was able to pull myself out of that dark place and create a system, tools, strategies, techniques, and resources that I share through conferences, workshops, webinars, consulting, coaching, and online courses, so that other writers and authors can avoid the struggles I endured. I know there are authors out there losing sleep at night trying to figure out how to create that literary legacy for the world, and how to build that literary empire for their family; how to achieve both literary and financial literary success. Well, I figured it out. I made finding solutions for the reasons that keep writers and authors up at night the reason that gets me up in the morning.
So let's switch gears a bit and go into the Path To Publishing story. Tell us more about it.
Path To Publishing helps authors find the right path to publication for their particular literary project, and stay on it. We serve authors of every genre no matter where they are on their literary journey. Through conferences, workshops, webinars, one-on-one consulting, and online courses, we help authors build their book, build their book business, and create multiple streams of income to sustain their book business.
Path To Publishing empowers writers, authors, messengers, speakers, and business owners in a way that no other literary service provider does. We nurture our clients in our online private group, which makes up the community of Pathfinders. We also nurture them during our annual conference held every September in Las Vegas, Nevada, and we keep up communications through our newsletter. Path To Publishing is perceived by our clients as more of a community than a business or company.
The Path To Publishing community consists of both our clients, aka Pathfinders, and the Path To Publishing Literary Companions; those literary and industry experts assigned to work with Pathfinders in different areas along their literary journey. There are Book Coaching Companions, Editing Companions, Ghostwriting Companions, Book Design Companions, Marketing Companions, Social Media Companions, Business Licensing Companions, Trade Name and Trade Mark Companions, and more. We are a literary family where, regardless of who is cutting the check, no one works "for" anyone; we work "with" one another. So much so, that even when the annual conference is held, it's both the Pathfinders and the Companions who make up the team of expert presenters that allows the conference to even take place. We don't have to scour the earth trying to find experts to present at this conference. The Pathfinders are the experts, which means we are all both the student and the teacher. We're all a BIG FRICKEN DEAL!
My success and the success of my company is based on the success of the people we help win; our clients; our customers; the Pathfinders. It is those Pathfinders and all they go on to achieve by utilizing the curriculum, tools, resources, information, and techniques we provide to them that we are most proud of. They are winning! That means we are winning as well.
With Path To Publishing, our clients know that just because their check clears doesn't mean we're in the clear. We are here to make sure they develop and sharpen the skills that will get them the win they all work so hard for. Because it's not enough to be the best player on the team. One person can't just get the win. The entire team has to win. At Path To Publishing, we're a literary tribe, we are a community, we are a family, we are a team!
We all win!
Has luck played a meaningful role in your life and business?
I've never used the word luck (good or bad) when it comes to success. There is no science when it comes to success. I know people love to say that success leaves clues, breadcrumbs, or whatever. What I know to be true for me is that success is about favor and timing. Success is about being ready. It's about confidence. It's about faith, hard work, and money (money to build, money to grow, money to blow, aka disposable income, aka mad money). But more importantly, before you can determine whether you are successful or unsuccessful at something, you have to define exactly what your measure of success is. What does success look like, smell like, feel like, sound like, taste like to you? Then, from there, be intentional about every single step and move you make to achieve it.
Pricing:
"Act Like an Author, Think Like a Business" Annual Conference $699
"Beyond the Basics of Self-Publishing" Online Course $347
Act Like an Author, Think Like a Business: Ways to Achieve Financial Literary Success by Joylynn Ross $20
Contact Info:
Suggest a story: VoyageDallas is built on recommendations from the community; it's how we uncover hidden gems, so if you or someone you know deserves recognition please let us know here.