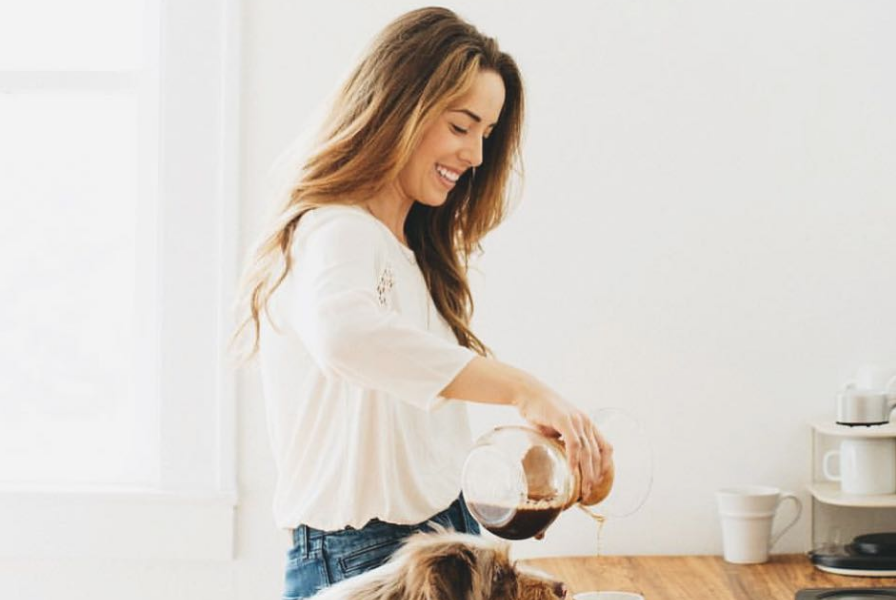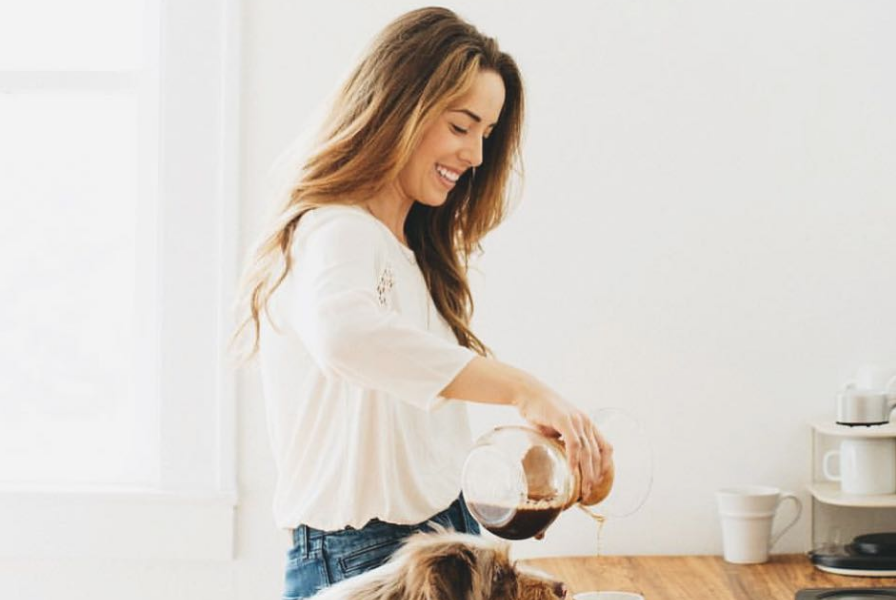 Today we'd like to introduce you to Kadie Smith.
Thanks for sharing your story with us Kadie. So, let's start at the beginning and we can move on from there.
I've always been an ambitious person. Even as a kid, I would spend summers starting small neighborhood businesses and persuade my friends to join in. I was always "that friend" who wanted to work on a creative project or start a new hobby.
In college, I studied graphic design and creative writing with the desire to go into publishing. I had so many dreams of moving to a big city and working my way up the magazine ladder (now, I laugh at how miserable I would have been if that really had come true!) At the time, I was in a long-distance relationship and wanted to move to Dallas so that we could be together. So, I accepted the first offer I received to be a layout designer at a small firm that created training manuals. Yes, training manuals.
Pretty soon, the agency life started to take a toll on me. I didn't realize it at the time, but my ambitious spirit had been my biggest driving force up to that point. While I liked the people I was working with, I had a hard time seeing much room for advancement. I didn't feel any sense of ownership over my position and hadn't bought into the company's mission. It wasn't long before I started looking for something else.
My first freelance opportunity came from an event planner in Fort Worth – Tara Wilson. She sent me an email that she needed a few spot illustrations for her company's anniversary party and asked if I was interested in doing them. I remember going straight to Starbucks after work and staying until closing time, so excited to be working on something new. Soon, it turned into a more last-minute projects and word-of-mouth referrals. I was working early hours in the morning and late at night, but I barely noticed the lack of sleep or full plate. I was in heaven!
To be honest, I jumped into full-time freelance with so much ignorance. I didn't have any savings and knew only a handful of people in Dallas. I quickly realized my early morning and late night projects weren't enough to sustain me full-time. I had no idea how expensive it was to actually run a business or how lonely it would be to work from home. I was desperate to not only meet other creative freelancers but also find new clients. So, I got a part-time job at Davis Street Espresso in Bishop Arts.
Suddenly, I was in a neighborhood full of freelancers and small business owners. I met my accountant, business coach, and first few clients from behind the bar. I discovered that I loved branding because it allowed me to collaborate and form friendships with other creatives in the neighborhood. I loved hearing their stories and being a part of their new and exciting ventures. I fed off of their inspiration and enthusiasm. Word spread and after a few months at the coffee shop, I was able to quit and start designing full-time again. I've been growing my studio ever since to include other designers, even taking on two magazine clients.
Things have really come full circle!
Overall, has it been relatively smooth? If not, what were some of the struggles along the way?
The biggest struggle early on was a lack of planning. I had no idea what I wanted to do as a graphic designer, so I did anything and everything. I lacked strategy and didn't know how to spend my money and time in a meaningful way. I was grasping at straws trying to figure out how to run a design business. No one told me how to build a business in college and I realized that my tiny Instagram following of friends and family was only going to get me so far.
The first year was really hard on me personally and professionally. No one tells you how isolating it can be to start an online business or how much it will require of you. I was disillusioned about what the freelance life would be like, and ended up in a pretty unhealthy cycle of overworking and shutting down. I am so grateful to those clients in the first year who was so patient with me while I figured out my process!
Another difficult learning curve has been scaling my studio. About two years ago, I realized that I didn't want to do this alone, and have experimented with different scaling models ever since. It's not easy to bring someone into your vision and can be pretty awkward and vulnerable. I've had some incredible creatives work with me over the past two years, and I've had some who didn't mesh as much as I had hoped. It's hard for an entrepreneur to not take those things personally, because your business feels like your baby. I think I've not only grown as a business owner but as a person as I continue learning how to be a leader.
Please tell us about Drop Cap Design.
Drop Cap Design is a small branding studio. We work with freelancers, entrepreneurs, and small businesses to build a visual brand, pairing their values, goals, and style into a story to captivate their audience. We're known for having a clean and minimal style, and focusing on strong typography.
We take a very personal approach to the branding process – getting to know our clients first as a person, then, as a business (which is why we stick to small businesses and entrepreneurs!). It's rewarding to work collaboratively with our clients to build something really beautiful that our client feels full ownership of, so that they can confidently put themselves out there as an online business.
It's the kind of experience I wish I had gone through when I was starting out!
If you had to go back in time and start over, would you have done anything differently?
If I had to start over, I would have gone a lot slower. I would have saved a bit more of a financial cushion, and probably hired a business coach to create some structure before I went full-time. But if someone like me, who knew almost no one and had no clue what I was doing could figure it out, I think just about anyone could do this with the right amount of grit and determination.
I also wish I had discovered the Enneagram earlier in my career! I developed so many unhealthy workaholic habits as an ambitious freelancer and never realized it was unhealthy until the last few years when a few really kind friends pointed it out. I thought if I was busy enough that I would be successful but never stopped to consider if my "busyness" was actually bringing me closer to my goals. Discovering the Enneagram has been one of the biggest game changers for me personally and rekindled my passion for the studio right on the verge of burn out.
Contact Info:
Image Credit:
Talitha Photography
Getting in touch: VoyageDallas is built on recommendations from the community; it's how we uncover hidden gems, so if you know someone who deserves recognition please let us know here.