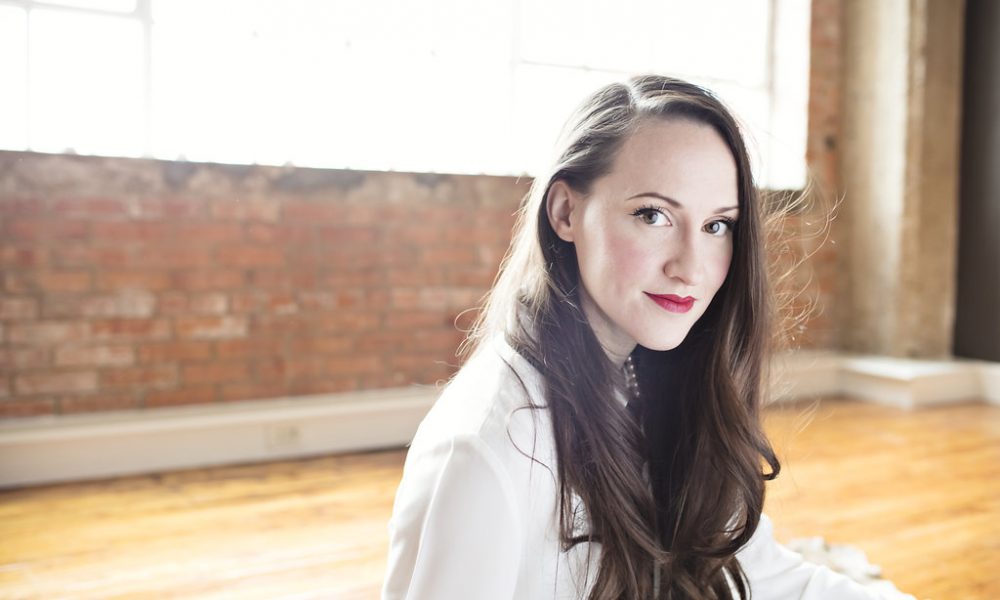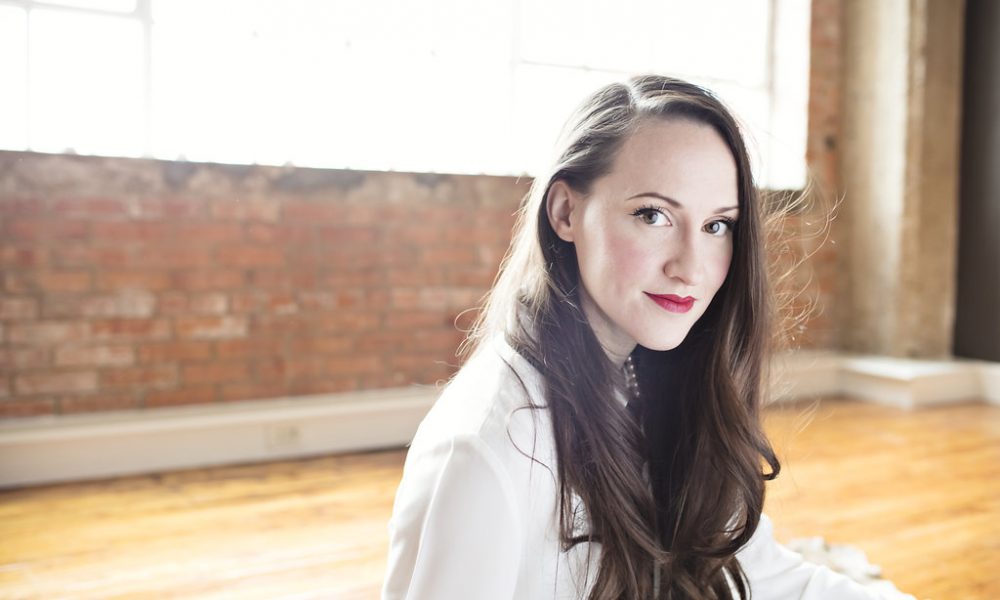 Today we'd like to introduce you to Karyna Micaela.
Can you briefly walk us through your story – how you started and how you got to where you are today. You can include as little or as much detail as you'd like.
I grew up in Silicon Valley without a clue I was smack dab in the middle of the growing dot-com bubble. I was into singing. In eighth grade, I was cast in my first musical theater production. I had a big role and a big song. Before walking out on stage for my first scene, I thought I was going to have a heart attack. There were people out there, and they were about to hear me. What if I'm not good? Fast forward to curtain call: the performing bug had bitten me, and the thrill of live theater pulsed through my veins. I had found my calling.
My obsession with musicals led to spending my high school years studying the catalogs of Frank Sinatra, Ella Fitzgerald and Judy Garland and learning the Great American Songbook from cover to cover, in a manner of speaking. Eventually, I earned a bachelor's degree in Jazz Studies from San Jose State University, and I started my career as a music teacher and professional singer. By day I taught elementary music in public schools as well as after-school private piano and voice lessons. By night I was either singing in a wedding, at a jazz club such as the Top of the Mark in San Francisco, or with a cover band in a local bar belting out my best Kelly Clarkson.
I moved to Denton, Texas and suddenly found myself immersed in a tight-knit singer-songwriter community and began to play my original songs in coffee shops. I found that even though Texas is big, everything is within reach. It's sort of magical how the community comes together, and you befriend artists of all different mediums, people in all corners of the creative industry, entrepreneurs and small business owners. I met an incredible singer-songwriter, guitar player and producer Zach Balch, and we began to work on my first project together, falling in love in the process. My debut EP, Everyday Surprises released in 2013 and the two of us packed a car with our gear and set off on tour throughout the Midwest and southeast, which was a dream come true for me. Afterwards, we moved to Dallas as full-time musicians and began to learn the local arts community, played a ton of shows and made incredible new friends.
To date, I've played with my band at House of Blues Dallas, The Prophet Bar, Club Dada, Deep Ellum Arts Festival and Addison Summer Series, and have shared stages with Ernie Halter, Luke Wade, Kaela Sinclair, Alanna Royale, Kirk Thurmond & The Millennials and Paul Slavens. I started singing backup vocals for Nicholas Altobelli and have appeared with him at The Kessler, Granada Theater and on Good Day Fox 4.
Has it been a smooth road? If not, what were some of the struggles along the way?
Life has a funny way of intervening. I started a day job almost three years ago which has helped me develop personally and has enabled me to say no to shows I don't want to play just to make ends meet. But at the same time, I'm so tired at the end of the day. Being a singer-songwriter is a full-time job, so it's hard to muster the energy to hustle after clocking out at my other full-time job. I haven't been playing as many shows lately and sometimes it feels like I'm fading into obscurity.
Making and promoting records is incredibly expensive, and Zach (now my husband) and I really wanted to build our own studio to work on our own projects and collaborate with other artists in the community. Buying our first home and building it out to fit our needs has taken so much time and a lot of our resources, so the record I've been working on for more than three years has been delayed.
In an industry that idolizes youth, I'm sometimes terrified that I'm running out of time. Then I remember that storytelling is timeless and I have so many stories left to tell.
Tell us about your business/company. What do you do, what do you specialize in, what are you known for, etc. What are you most proud of as a company? What sets you apart from others?
What do I do: My purpose as a singer-songwriter is to tell stories and communicate emotion. Music makes me feel things. I want others to have that feeling when they listen to my music. I want them to relate to what I'm communicating.
I mentioned before that Zach and I have been working on my first full-length album for a few years now, and in that time we also eloped on a mountain in Colorado, bought our first house, and started the process of remodeling said house and building a recording studio. Once the studio is ready, we will finish the album, have a release show in town and perhaps do a small, regional tour. I already have the next project written and ready to start production, so I'm dying to get to work.
What do I specialize in: I love performing live. There's something so intimate and vulnerable about sharing a piece of yourself in the moment with an audience. I also love making records. The thrill of experiencing all the pieces of a song come together in the studio is nothing short of magical. It's when you can let your creative self-go wild.
What am I known for: I think I'm most known for my voice, which makes sense as I was a singer first. But I hope that as I continue along, I will also be known for my songwriting, which I consider the vehicle that propels me forward.
What am I most proud of as a company: Zach and I want our home to be a hub for creative people. So in addition to creating music for people to enjoy, we also want to empower other musicians to create, because we know first hand how difficult it can be to get started, or even to keep going.
What sets me apart from others: Storytellers have unique perspectives on familiar stories. Considering my love for classic jazz standards, I think what's unique about me is that I have an old soul. My intent as a songwriter is to give a fresh perspective to tales as old as time.
What were you like growing up?
I think I was always drawn to music. We had this record player/radio/cassette player that was twice as tall as I was. My mom would play vinyl records and I became intimately familiar with the songs of Billy Joel, Cyndi Lauper and Madonna. I was warned not to dance too hard so as not to make the records skip.
A little bit later on, I noticed that when I sang, I sounded "grown up." I think maybe it was just that I had vibrato. In elementary school, I got kicked out of music class for singing operatically.
My sister and I knew nearly every single Disney song ever written thanks to our Disney Sing Along VHS tapes. We also created our own radio shows on cassette tapes. We had boxes and boxes of cassettes of us just goofing off.
I was a mostly shy kid, except when in my element, such as choir class, musical theater rehearsals or sneaking into an empty school auditorium with a couple of friends so I could demonstrate my best Liza Minnelli on "New York, New York."
Contact Info:
Image Credit:
Jessica Grammon, Barbara Brands, Scott Wayne McDaniel, Jacob Scott Moses
Getting in touch: VoyageDallas is built on recommendations from the community; it's how we uncover hidden gems, so if you know someone who deserves recognition please let us know here.