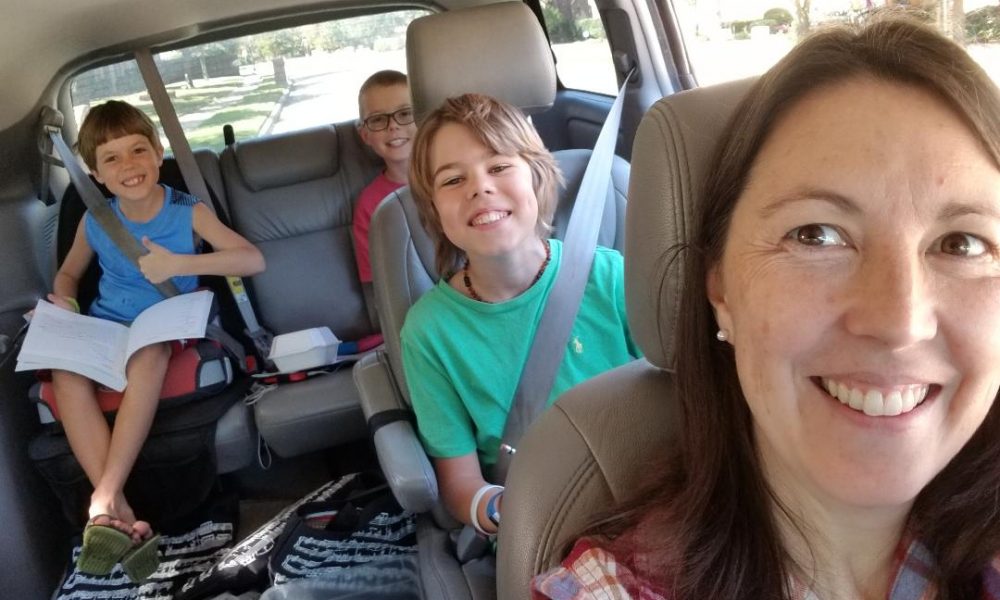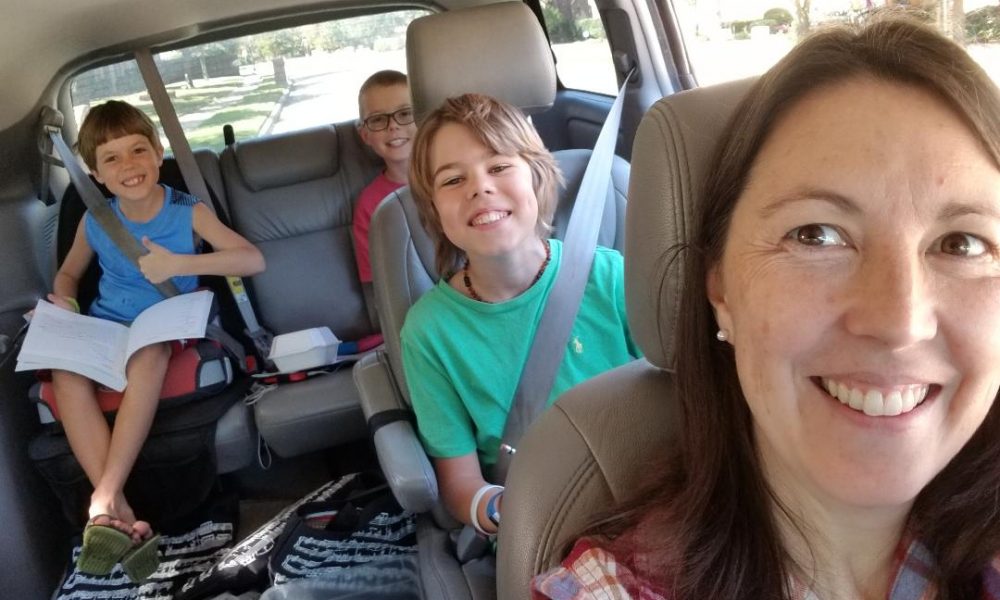 Today we'd like to introduce you to Kassia Walcott.
Kassia, please share your story with us. How did you get to where you are today?
Many midwives seem to have known they had this calling from an early age. That was definitely not me! No, I was all about being a financially independent career woman, so I went to college and got a business degree. I worked in human resources and benefits management and then became a veterinary practice manager. I loved being around animals and the people who love them (still do), but I was driven to "succeed" and soon went back to school to get a masters degree. With a fresh MBA in my pocket, I then tried my hand at sales and marketing in the biotech/big pharma world. I even taught a few college business courses. While all these career twists and turns were interesting and I was successful at what I did, none of it ever really clicked for me. I wanted to feel more of a sense of purpose, but I wasn't quite sure how.
It took finally becoming a mother at the age of 32 to realize that success, for me, looks entirely different from everything I had been doing. Birth and motherhood transformed me. I didn't know anything about out-of-hospital birth back then, but I had midwives and relatively low-intervention hospital births. With my third baby, we were finally able to afford a doula. She changed my life! She showed me what it feels like to be fully supported and to finally, truly, trust my body and the process of birth. After that, I almost immediately went through training to become a doula and started learning more and more about birth work and all the options that are really out there. It didn't take long for me to realize that my true calling, which had been quietly waiting for me, was midwifery.
For me, success isn't at all about having a high paying career or the highest GPA or a prestigious job. I know, can you believe midwifery isn't super high-paying and prestigious, considering how hard we work and the amazing work we do? But it doesn't matter, because it turns out that I need to be of service, and when I am serving women, watching and guarding and celebrating them in their own transformations, I feel whole.
I started midwifery school in 2013 at the MEAC accredited Midwives College of Utah. This is an excellent program, which mixes didactic education with the traditional apprenticeship model and focuses on evidence-based care, informed consent, mutual respect between caregiver and client, individualized care, education and relationship building, and abundant emotional and physical support during labor and postpartum. I had the good fortune to work in both small home-birth practices and high volume birth centers during my midwifery education. This helped me start to build my own identity as a midwife.
When I graduated at the end of 2015 I knew I wanted to build my own home birth practice, but I was a little at sea until I met Courtney Gowin, the founder and chiropractor extraordinaire at the NEST in Addison. She was building a supportive community of mothers and young families with her new prenatal wellness center that includes a variety of birth-related providers and serves families from all over the metroplex. She invited me to be the NEST's in-house midwife, and the rest is history! I've been practicing there for almost two years now, and I feel incredibly blessed to be part of this remarkable group of community-building women. Our clients can find all kinds of wellness care and support at the NEST, and by serving women and families in this way, I have truly found my place.
Has it been a smooth road?
Ha! It was a bumpy, winding, road, for sure! Throughout my journey to midwifery and since I have also juggled being a wife and the homeschooling mom of three boys. We have moved, bought a house, acquired a gaggle of pets, and gone through lots of other family changes. Learning how to be a midwife is no joke. I had to figure out how to balance the on-call life with my family responsibilities, and I still grapple with the intermittent sleep deprivation and the immense responsibility of what I do.
So let's switch gears a bit and go into the Singing Tree Midwifery story. Tell us more about the business.
Singing Tree Midwifery might sound like a strange name, but it has a lot of meaning for me. The tree of life symbolizes the interdependence and interconnected nature of humankind. We are all leaves on one tree, right? We each do our own important part in the functioning and health of the whole. Every individual needs the support of family, and every family needs the support of a community. This is an essential part of what midwifery is about – building that interconnection and strengthening the whole through the empowerment of individuals. And this is what I feel I am a part of at the NEST.
I focus on home birth, although I do have birth center privileges at the awesome Dallas Birth Center for those who prefer that option. For me, I feel like the physiologic process tends to work best when the mother is in her own space, but this depends on the individual and her own particular needs.
One thing that is different about my practice is that I limit the number of clients I take so that I can really be there for each one. If a woman wants quick appointments or to have her provider looking through her chart to remember who she is while they are talking, there are other models of care that provide that. But midwifery is different because it involves taking a lot of time to really get to know each client. I want to know what you hope for and what you fear so that I can best help you along your way. My clients can reach me easily, and we talk about some pretty big things. This makes having a baby and finding your way to motherhood a little smoother and a lot more meaningful.
How do you think the industry will change over the next decade?
Texas is a fantastic place to have a baby at a birth center or at home. There are many midwives to choose from, and the midwifery community is supportive and collaborative. We help each other continue to grow and learn through peer reviews, workshops, and consultation. Midwives also enjoy a relatively positive relationship with the medical community here. This means we can effectively and appropriately refer our clients to the next level of care if needed. So co-care with a doctor might be possible if you have a complication, and hospital transfers don't need to be antagonistic or negative.
I think midwifery care will continue to become more mainstream over the next decade. Home birth may even become common again, as it was throughout history, up until the early- to mid-1900s. Also, the collaboration between midwives and physicians will hopefully continue to improve. As other countries have demonstrated, when transitions from one level of care to the next are smooth and efficient, birth is safer at every level of care. We can definitely expect home birth to continue to be a safe option for low-risk mothers in the years to come.
Contact Info:
Address: 4811 Broadway St., Suite 3 Addison, TX 75001
Website: singingtreemidwifery.com
Phone: 509-592-5279
Email: kassiawalcott@yahoo.com
Instagram: @kassiawalcott
Facebook: singing tree midifery

Image Credit:
Brandi Mata Johnson
Getting in touch: VoyageDallas is built on recommendations from the community; it's how we uncover hidden gems, so if you know someone who deserves recognition please let us know here.