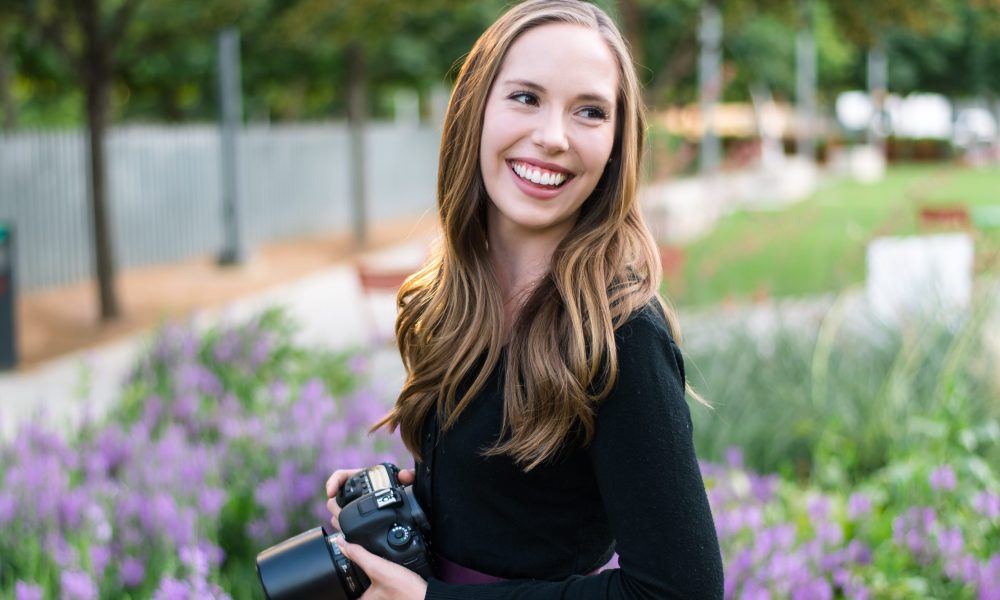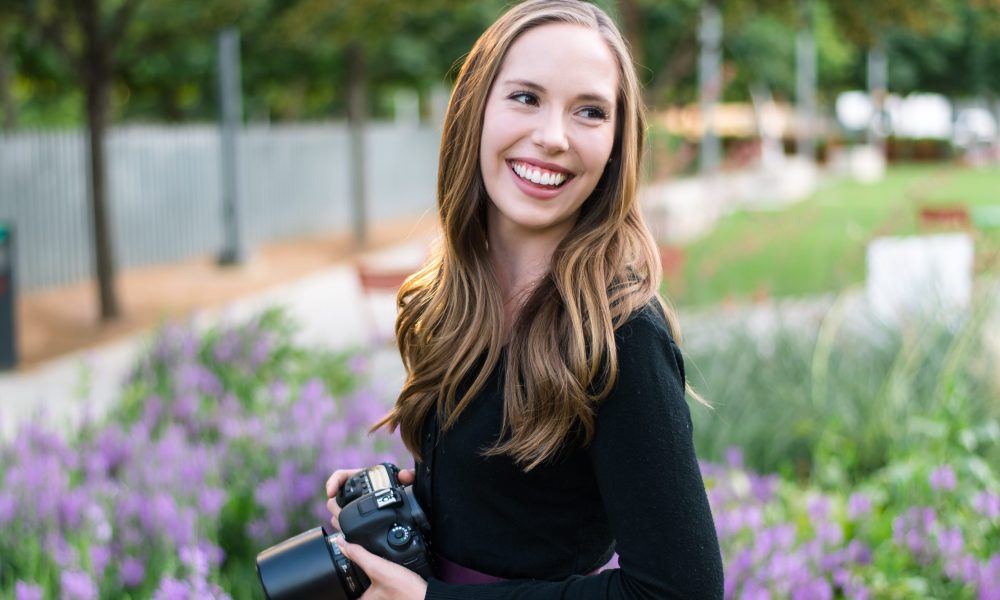 Today we'd like to introduce you to Kathryn Akomah-Mordi.
Kathryn, please share your story with us. How did you get to where you are today?
I actually started out as a food photographer! I had a recipe blog when I was in college, and I used to snap iPhone pictures just before sitting down to eat. They looked terrible, and I knew I needed to do better. I got a professional camera and learned about light and composition, so that I could take more appealing photos. I did that for quite a while! I also took photos of my son, since I had a nice camera, but I never thought much of it.
It wasn't until my friend asked me to take photos of her new baby, when I finally realized that I liked portrait photography way more than food photography! But I didn't know anything about flattering poses or soliciting genuine expressions (all my photos had the classic "Cheese!" expressions). I started looking up articles online about portrait photography, and began watching webinars. I begged friends to be my photo subjects, so that I could try out new things I learned. Slowly, I learned what didn't work, and a little bit about what did. My sister-in-law urged me to start an official photography business. At first I thought it was a crazy idea, but because I had become so passionate about portrait photography, the idea began to grow on me. In 2016 I finally made the leap and started Mordi Photographie.
I had really inconsistent results though, and I often fought with the sunlight hitting my camera or people in funny ways. I had worked hard to teach myself about portrait photography, but you don't know what you don't know. Soon I realized I needed to really invest in myself and my business. So I paid for a photography course on lighting and one on posing. This was really the turning point for me, when I saw my images transform. My photos reflected everything I wanted them to be, and I was finally proud to say I was a professional photographer, not just a novice.
For quite a while I spent time doing any portrait work that came my way, from maternity and newborns to children and families. But it was wedding photos that really drew my eye, and engagement sessions that I really enjoyed photographing. It was just so much fun to work with two people who were just beaming with excitement and love!
I hadn't ever done a wedding and I didn't dare jump into that without knowing the ropes, so I put a post on Facebook, hoping to find a photographer who would let me tag along at a wedding. Kate, at Kate & Co Photography took me under her wing and let me assist her at weddings. I absolutely loved it! Shortly thereafter I decided to specialize in wedding photography.
I have been so blessed to have a mentor like Kate. Honestly, taking the photography courses and having a great mentor (as well as thousands of hours of practice!) have helped me refine my skill as a wedding photographer. I don't know where I would be otherwise.
Overall, has it been relatively smooth? If not, what were some of the struggles along the way?
I don't think many good things come by a smooth road! We have to work hard and overcome our comfort zone in order to grow, but leaving the comfort zone is usually pretty bumpy.
I've probably had too many obstacles for me to list here, but a big one was my own personality. I am naturally more introverted and passive. But running a successful business, and actively working with clients and vendors isn't just a passive thing! So it has been a long process for me to learn how to be more bold and confident. It would be so easy for me to show up to a photo session and not carry any conversation! But it was important to me, to be more affable, so that I could put people at ease during their sessions.
My husband can attest to all the times I have cried over one scenario or another, because I was so out of my comfort zone! And he might have laughed at all the ridiculous things I have said in conversations with clients, too. The awkwardness is real! I will probably always be an introvert, but gaining confidence in my skills and really working to be more sociable has been vital in my photography journey.
Mordi Photographie – what should we know? What do you guys do best? What sets you apart from the competition?
Wedding Photography is my jam! And I really have a great time shooting engagement photos as well – some of my favorite images are from engagement sessions! And on a side note, I have a slight obsession with architecture! Downtown engagement sessions and cathedral style weddings make my heart swell!
I have photographer friends who vow they will never shoot a wedding because it is too stressful, which is funny because I feel that way about photographing anything besides weddings. I guess the emotions and the beauty and the tenderness just energize me and I get in this rhythm of creativity that I don't get at regular portrait sessions.
Every wedding photographer is going to align differently with brides and grooms, because of differing personalities and styles. My style is Clean and Bright, in colors, light and character. It isn't too bright that you lose detail and definition, but it isn't dim and dark either. You could say it is true to life, but more on the joyous side. When it comes to my personality, you could definitely say I am a romantic! I love hearing about peoples stories and it's inspiring when I get to witness the stories play out first hand. With photography, this translates to capturing moments. It's not unusual to see watching an entire wedding ceremony through my lens. I may not be taking pictures every second of those 30 minutes, but I am just waiting to snap the perfect moment when the groom sneaks an admiring look at his bride, or when she wipes a tear away.
My emotional side also plays into the connection I form with my couples and I genuinely want their marriages to be a success. I believe that God intended families to last forever, and great marriages are at the root of that. The wedding day is a symbol of the commitment that a husband and wife make to each other and to God, and I love being able to help preserve that for their children and grandchildren!
What is "success" or "successful" for you?
I think it is hard to set an exact benchmark for success because individual circumstances are not the same. But I do think that regardless of what it looks like, anyone can say they are successful if they feel joy and satisfaction. And that can occur anywhere along our individual journeys. We don't have to "arrive" or pass a specific finish line to be successful. We are successful if what we do makes us happy, whether it is at the beginning or the end of our path. So I guess you could say success is a frame of mind!
In my own business, there are still many milestones and goals I have yet to achieve – some of which may still be years away! But every time I get behind my camera I have so much fun! And when I start editing my photos, I feel like each one has a piece of my heart. That right there is success! I also have a fantastic family whom I really love and appreciate. So even if my business were to crash and burn, they are the core of my joy and success.
Pricing:
Wedding Packages ranging from $1800 to $3500
Portrait Photography Sessions $300
Contact Info:
Getting in touch: VoyageDallas is built on recommendations from the community; it's how we uncover hidden gems, so if you know someone who deserves recognition please let us know here.